I only recommend products I use myself and all opinions expressed here are our own. This post may contain affiliate links that at no additional cost to you, I may earn a small commission.
You can view Day 1 where we spent time in River district Wilmington, NC and Day 2 where we spent the day in Carolina Beach. On the 3rd day of our couples retreat we made a stop over for Britt's Donuts. Britt's is cash only so make sure you have more than your phone and credit cards on you. These donuts were recommended to us by a couple of friends who have taken trips to the Wilmington area. The donuts did not disappoint! We ordered 2 donuts and a coffee and it was like $3 total. If you are in the Carolina Beach area please make sure to try Britt's while you are there. The sea breeze kept blowing my hair in my face so I sat head tilted so I could eat my yummy donut hair free.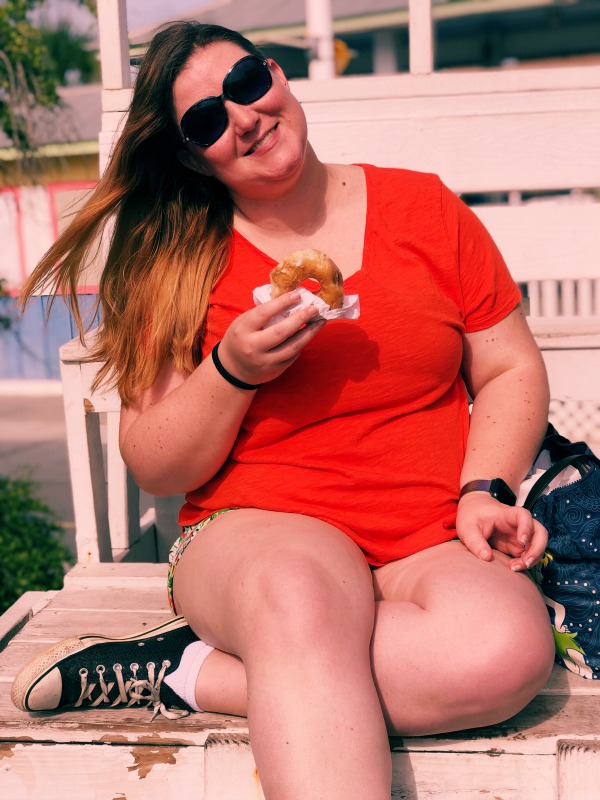 I was hungry again after our donuts we Jersey Boy took me to Oceanic at the Crystal Pier for brunch. Oceanic is a historic piece of Wrightsville Beach's history. It's located where in 1905 the Lumina Pavilion first opened. The Crystal Pier was first built in 1939. In 1982 the 3 story restaurant renamed the Oceanic Restaurant. Move ahead to 2019 when Oceanic reopens after Hurricane Florence renovations. The Oceanic is a beautiful restaurant, the ocean theme is appealing from the time you step foot in their doors all the way through to the pier side dining area where we were seated for brunch with the ocean breeze and seaside view. I couldn't stop myself from eating the complimentary muffins that were continuously being brought to our table.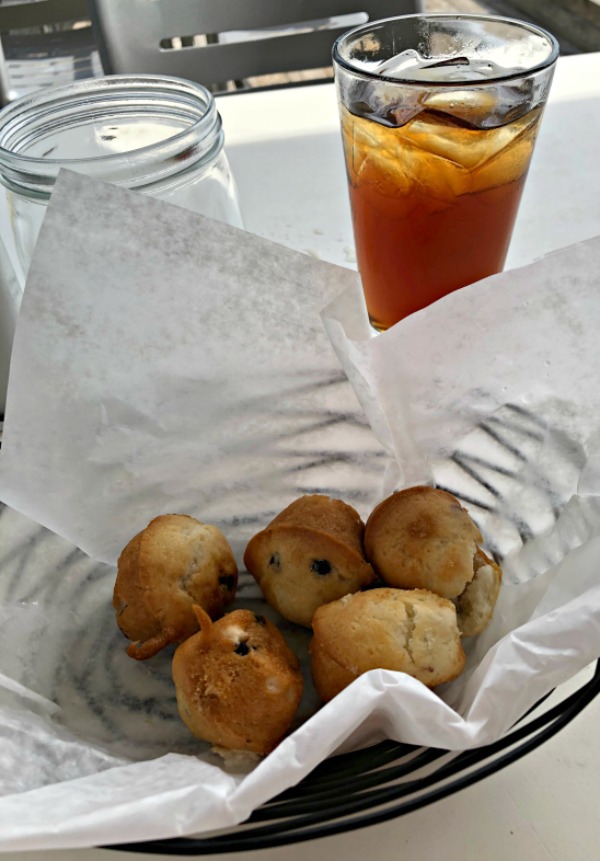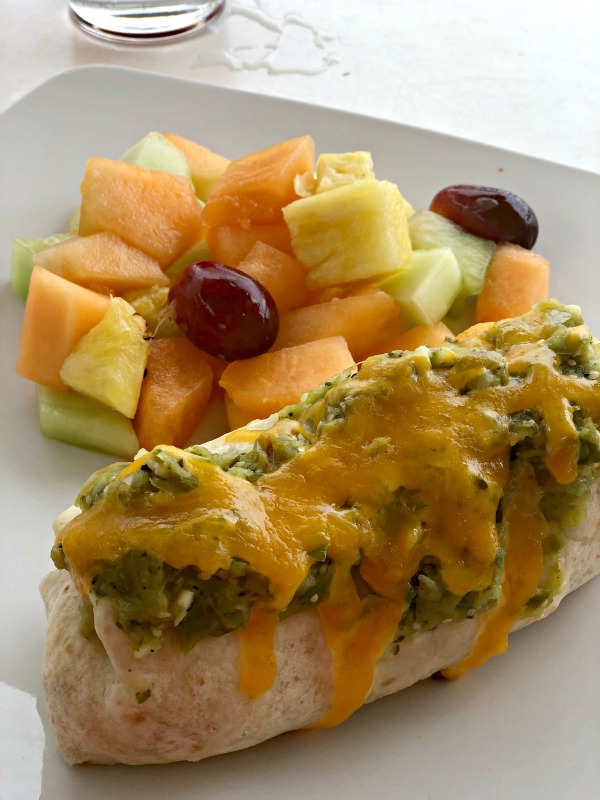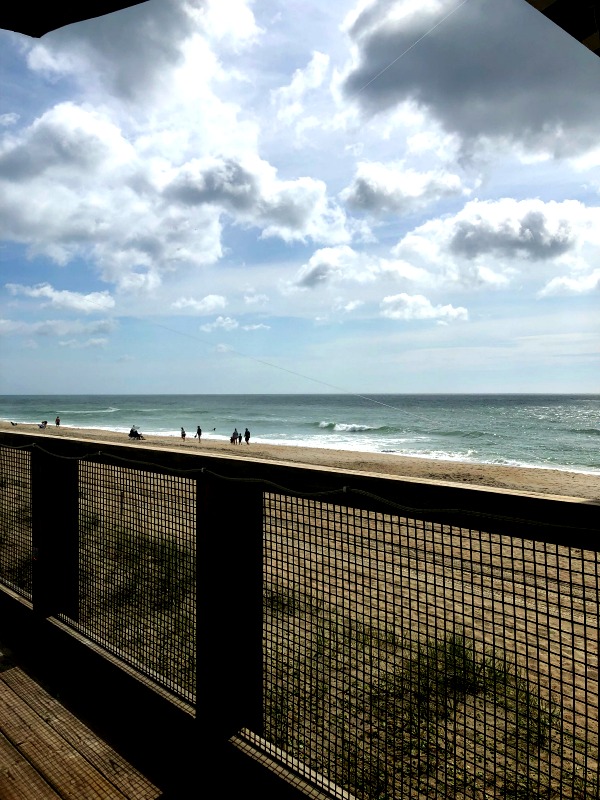 We took a drive to Airlie Gardens in Wilmington, North Carolina after brunch at Oceanic. This is a self guided tour (lots of walking) across 67 acres of walking paths, gardens of seasonal blooms, mighty live oaks, historic structures, and contemporary sculptures. Jersey Boy and I walked the grounds for a while and then caught the cart back to the main building/ parking lot area. I was out of get up and go. I'd love to go back and finish walking what we didn't make it around to seeing.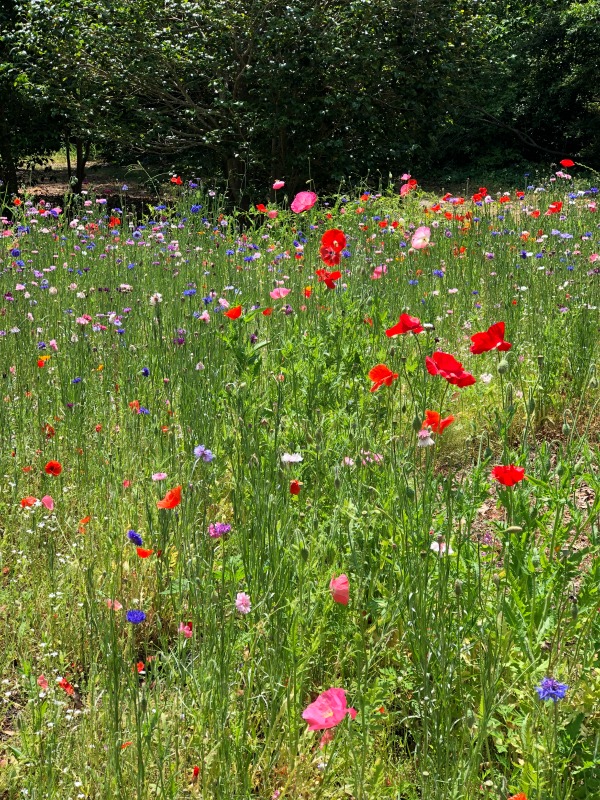 IF you are looking for a place to grab some drinks in the Carolina Beach area we recommend heading in to the Ocean Grill and Tiki Bar right beside the Golden Sands. You can drink or dine right out on the pier. The pier bar was full when we stopped in so we opted for the patio beach/ocean view table.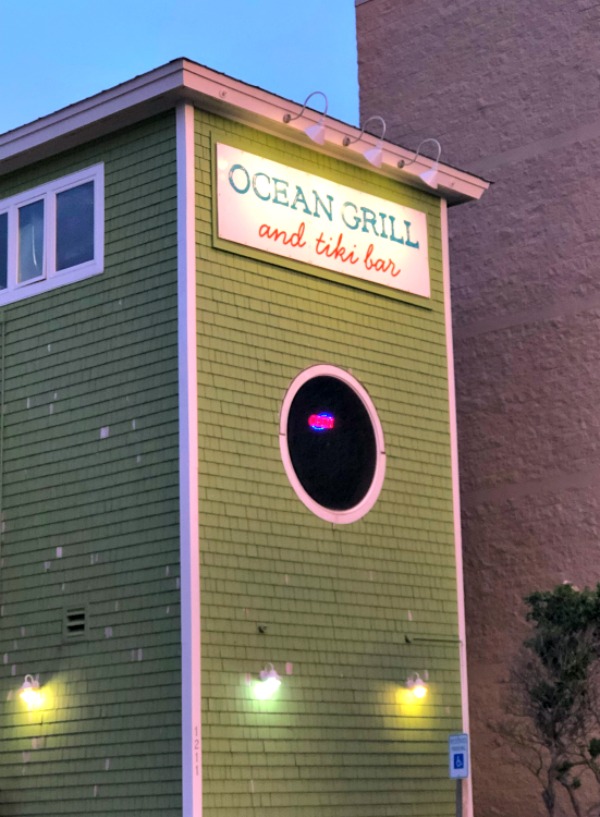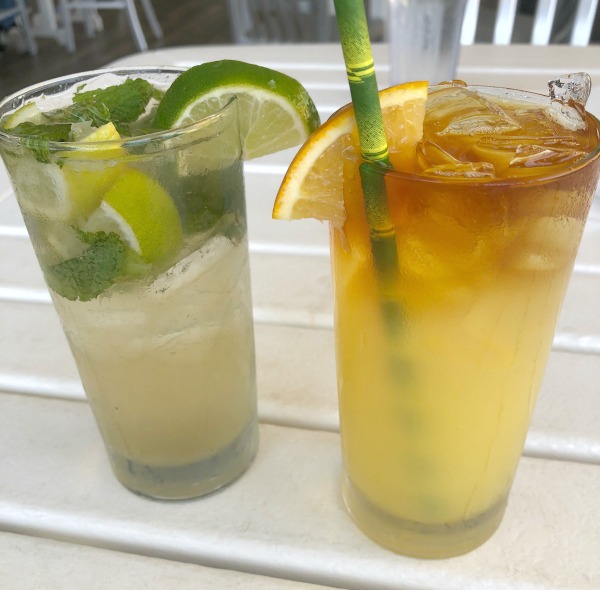 I must have been in need of some rest after all of the excitement from the previous days that after we returned to our room at the Golden Sands I passed out and ended up taking a nap for about 3 hours! I couldn't complain once I woke up though because we agreed that we would attempt to just go with the flow while on our couples retreat and that nap was much needed. We got ready and headed for Cinco de Mayo dinner at Flaming Amy's Burrito Barn. There are 2 locations; one in Carolina Beach that we went to and one over in Wilmington. I told Jersey Boy as soon as we stepped inside and I took a look around at the decor and signs that I felt connected to the restaurant owner. We opted for some of the Cinco de Mayo drink specials and some of the best burritos I have ever had. Their slogan is hot, fast, cheap, and easy. How can you go wrong with that?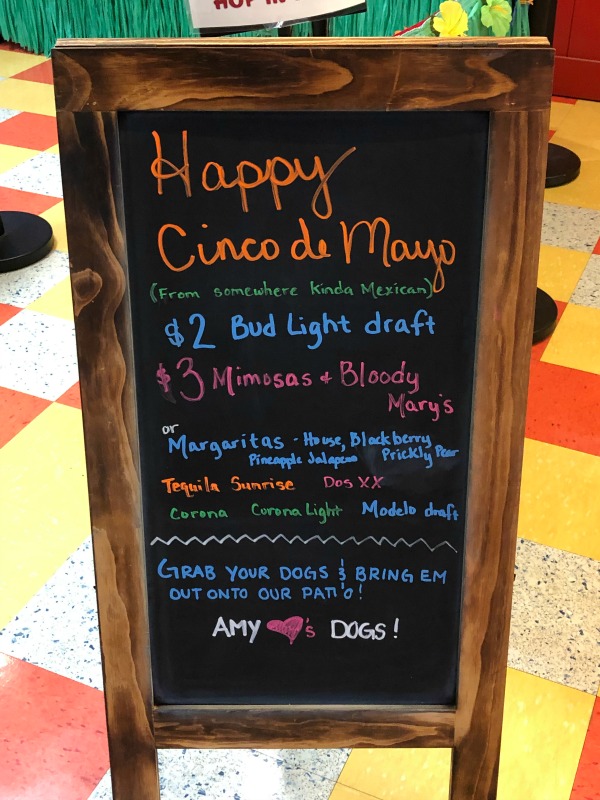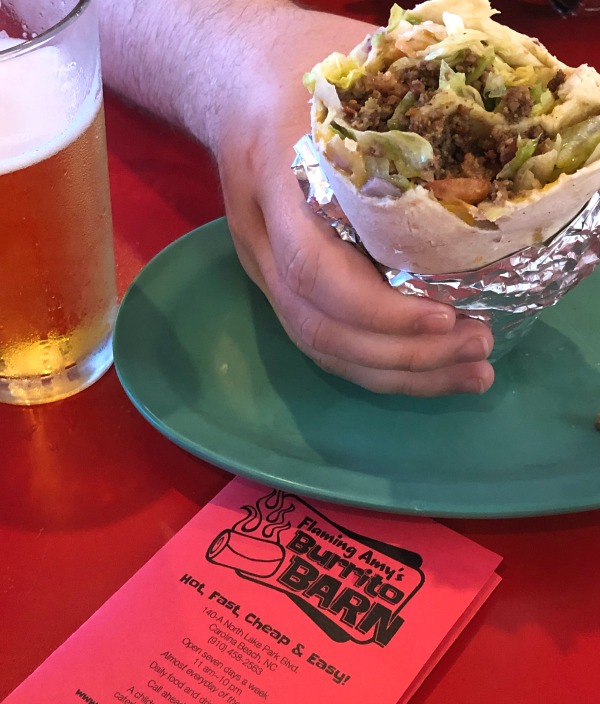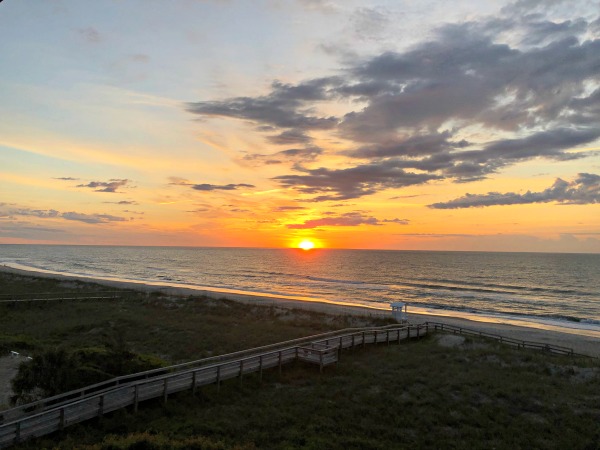 I'm not really a morning person except for when I am at the beach. I love watching the sunrise over the ocean. Monday morning was my last ocean sunrise of the trip. What a view, am I right? We packed up the car and headed over to Wake N Bake Donuts for an on the go breakfast before heading back to Virginia. These were my most favorite donuts of the trip! I bought one of the tees (wrapped in a plastic baggie) and even after we were home and unpacking and I removed the tee from its bag it still gave off the sweet smell of the donut shop. Too bad I had to wash it haha.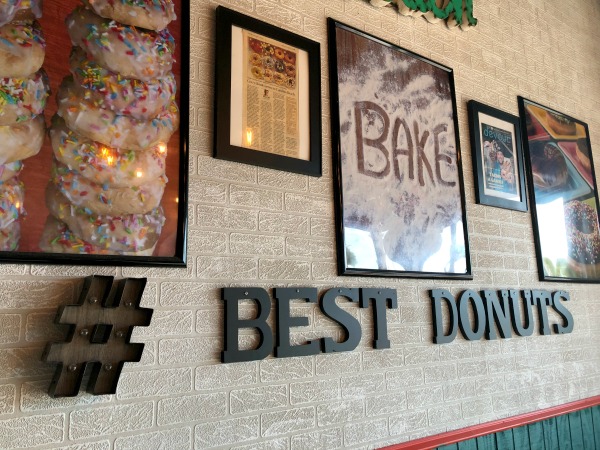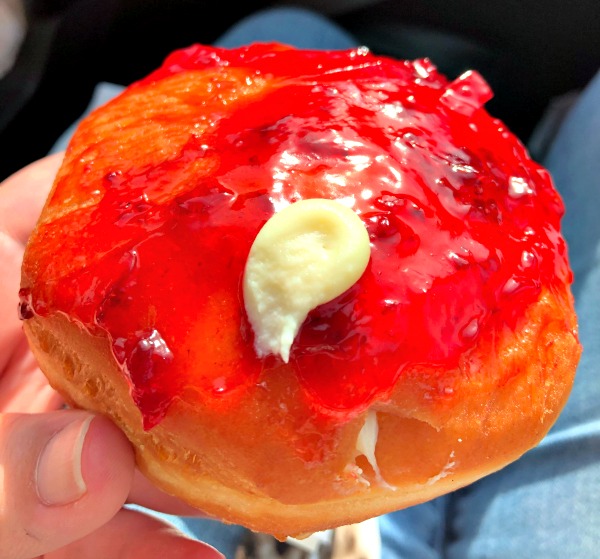 I know Jersey Boy and I both thoroughly enjoyed our little getaway for our 2nd anniversary. A couples retreat was just what we needed to remind ourselves that we are more than just mommy and daddy and employees all the time. I'm all ready making plans to take another trip back to the Wilmington, NC area. Hubby and I have agreed we have found one of our favorite "us" places and will definitely be returning for years to come.