I only recommend products I use myself and all opinions expressed here are our own. This post may contain affiliate links that at no additional cost to you, I may earn a small commission.
Did y'all know there's a Disney resort in South Carolina? Disney's Hilton Head Island Resort is all the Disney things minus the theme park rides. There's no shortage of Disney fun daily activities at this resort though. You'll find the magic of Disney as soon as you drive on the property nestled in the Lowcountry of South Carolina. Disney's Hilton Head Island Resort is a Disney Vacation Club property but you do not have to be a DVC member to stay there!
Pixie dusted beach vibes meets southern charm
When you think Disney resort does your mind jumpy right to Hilton Head Island? I know mine did not before this trip. This magical piece of Disney property is about an hour away from Savannah Georgia and only about 5 hours from Walt Disney World. If you are traveling down the east coast to WDW, I would suggest doing an overnight (if not longer) at the Disney Hilton Head Island Resort. If you are looking for a relaxing time but still has those magical Disney touches then a week stay at Hilton Head Island is just the thing for you.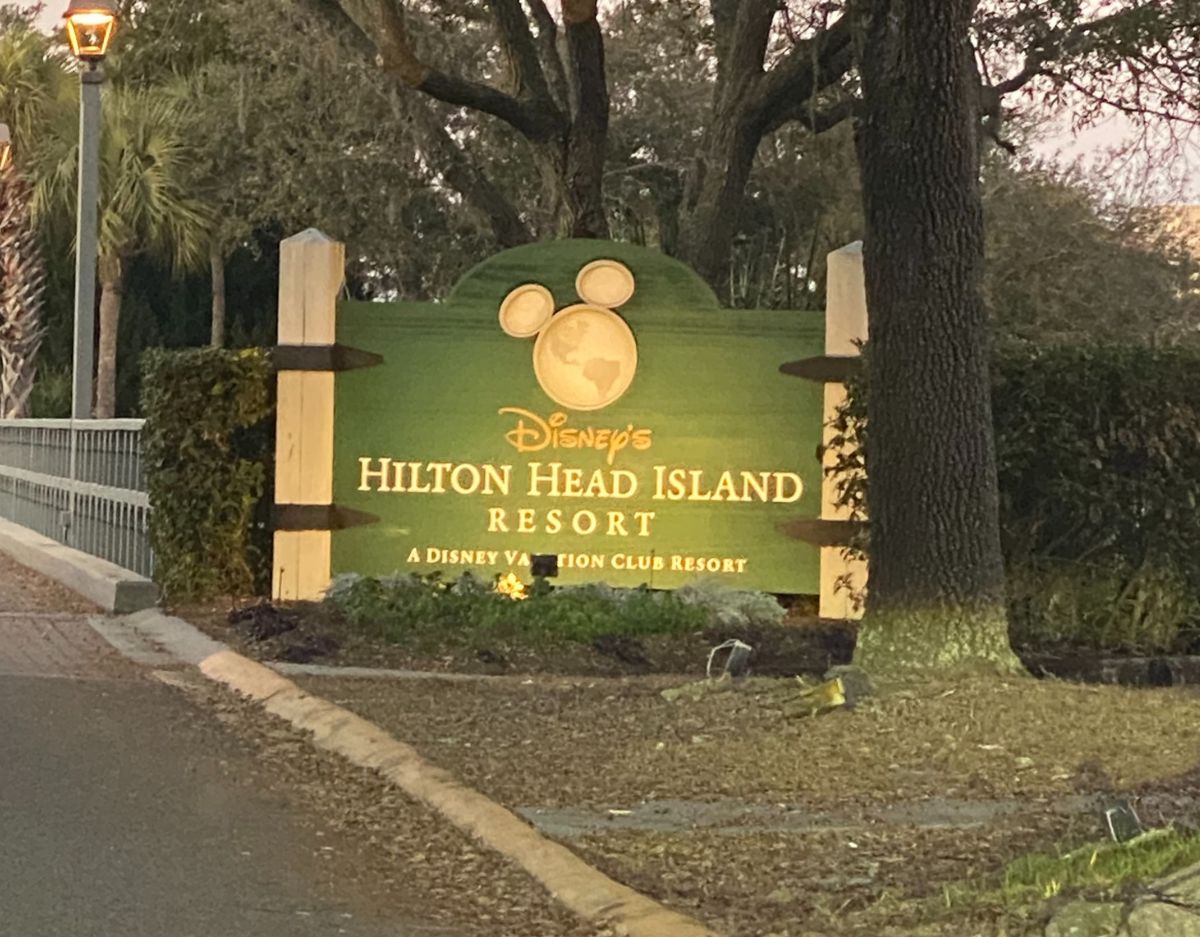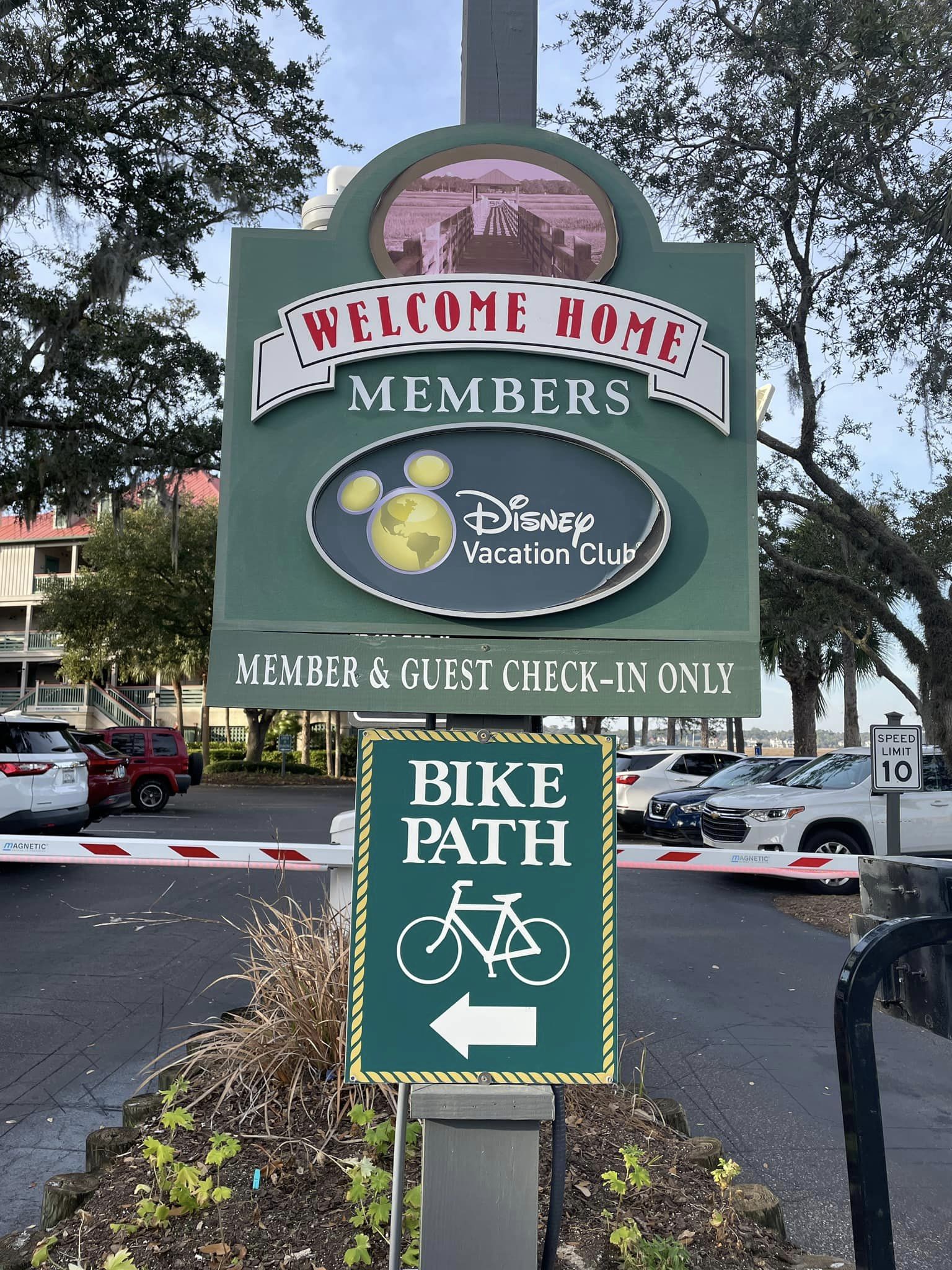 This beautiful resort is full of enchantment that Disney is known for. As you drive on to property you are greeted with "welcome home". From the attention to detail in the resort theming to very friendly cast members you can very much tell you are at a Disney resort. Whether you are wanting to swim in the pool (heated in the colder months), enjoy the daily crafts and activities, hang out in your room, take the Disney shuttle over to the private beach house, walk the beach, play golf, bike ride around the area, you can do it all and hardly ever leave the resort. I was there for 4 days and only stepped off property twice the entire 4 days.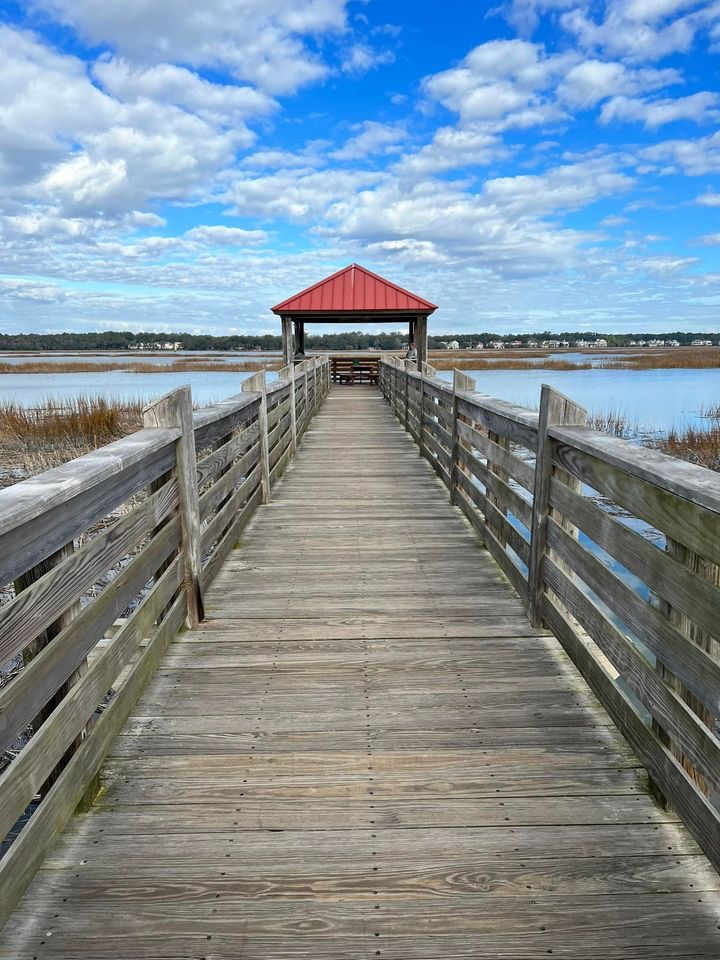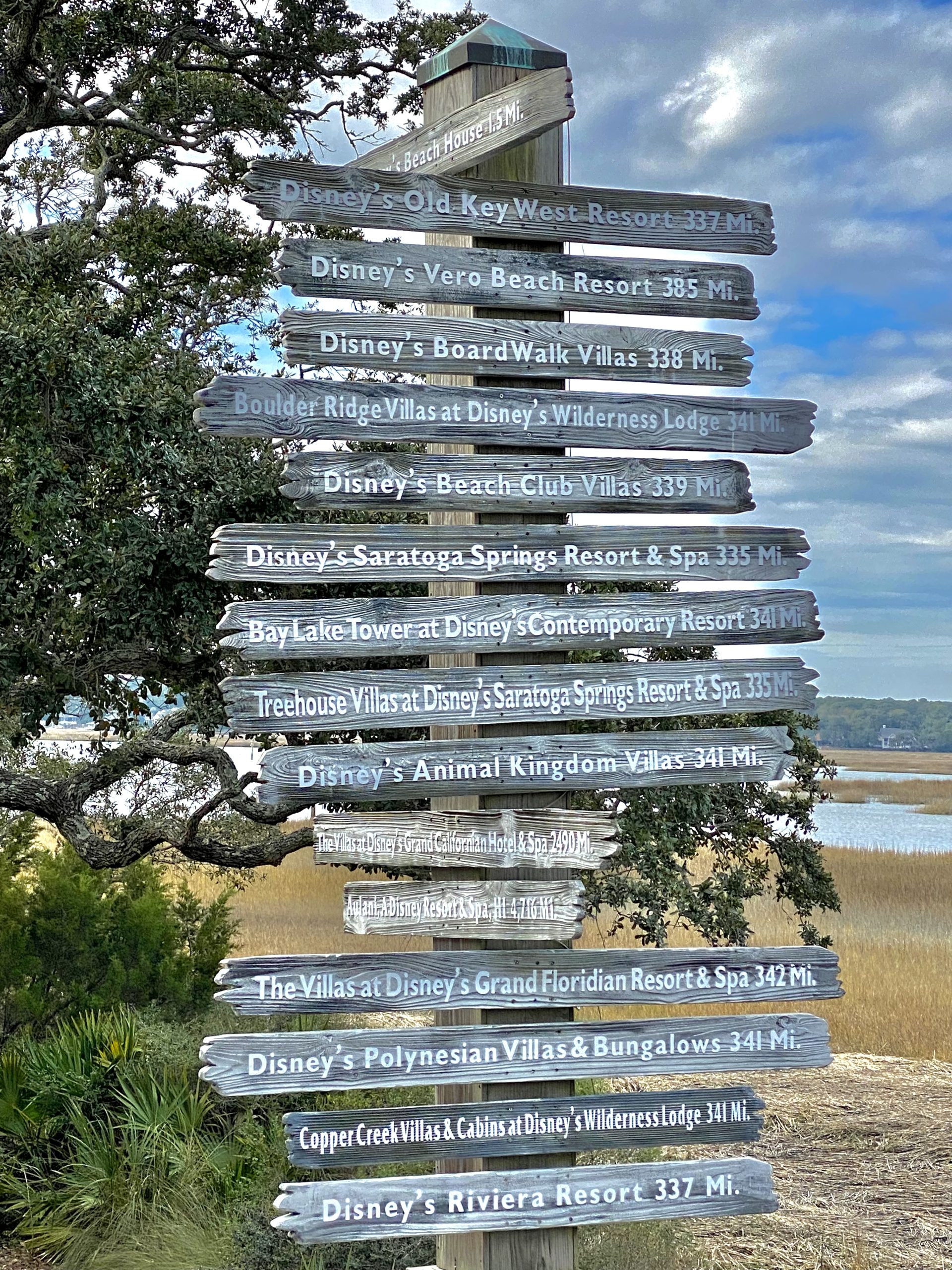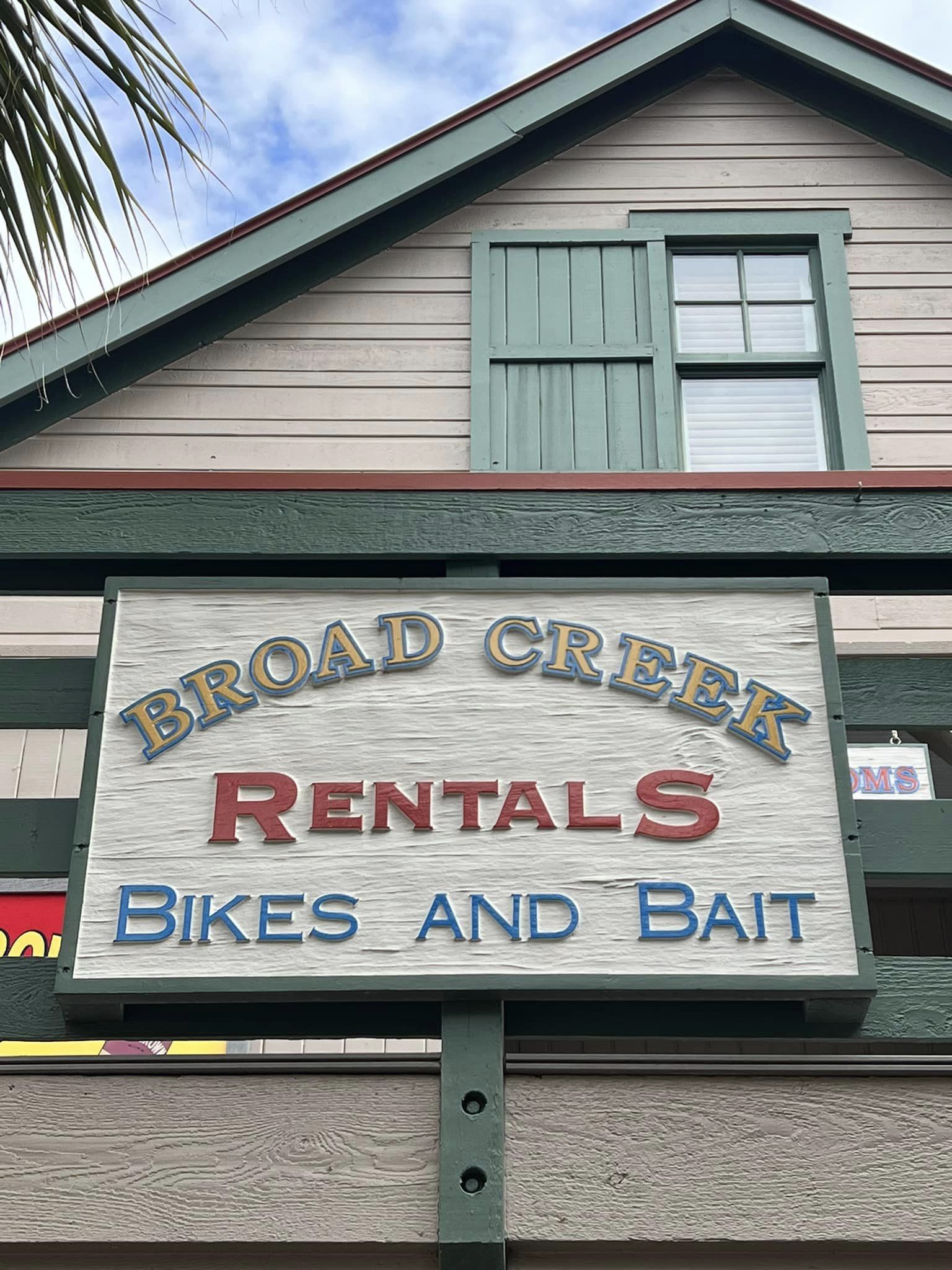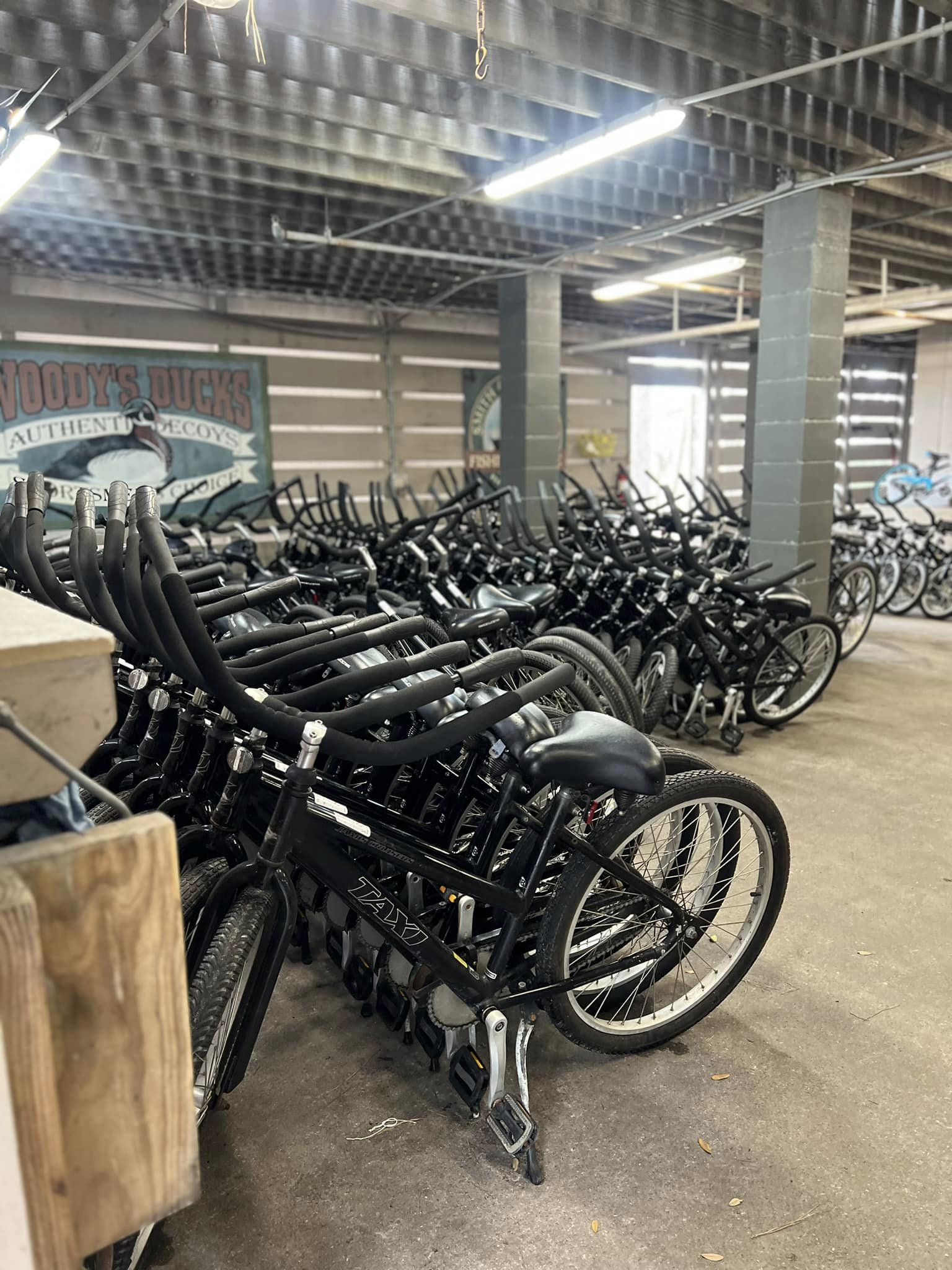 Staying at Disney's Hilton Head Island (SC) Resort
At Disney's Hilton Head Island Resort you aren't trying to go to all the parks and ride all the rides, but rather enjoy the slower pace and appreciate the smaller things but still get the Disney feels. I was able to bask in the silence of the salt marsh view from my balcony with morning coffee looking out past the trees with their dancing Spanish moss. The cast members at the resort were always smiling and greeted us everywhere we went. It truly is an amazing Disney destination!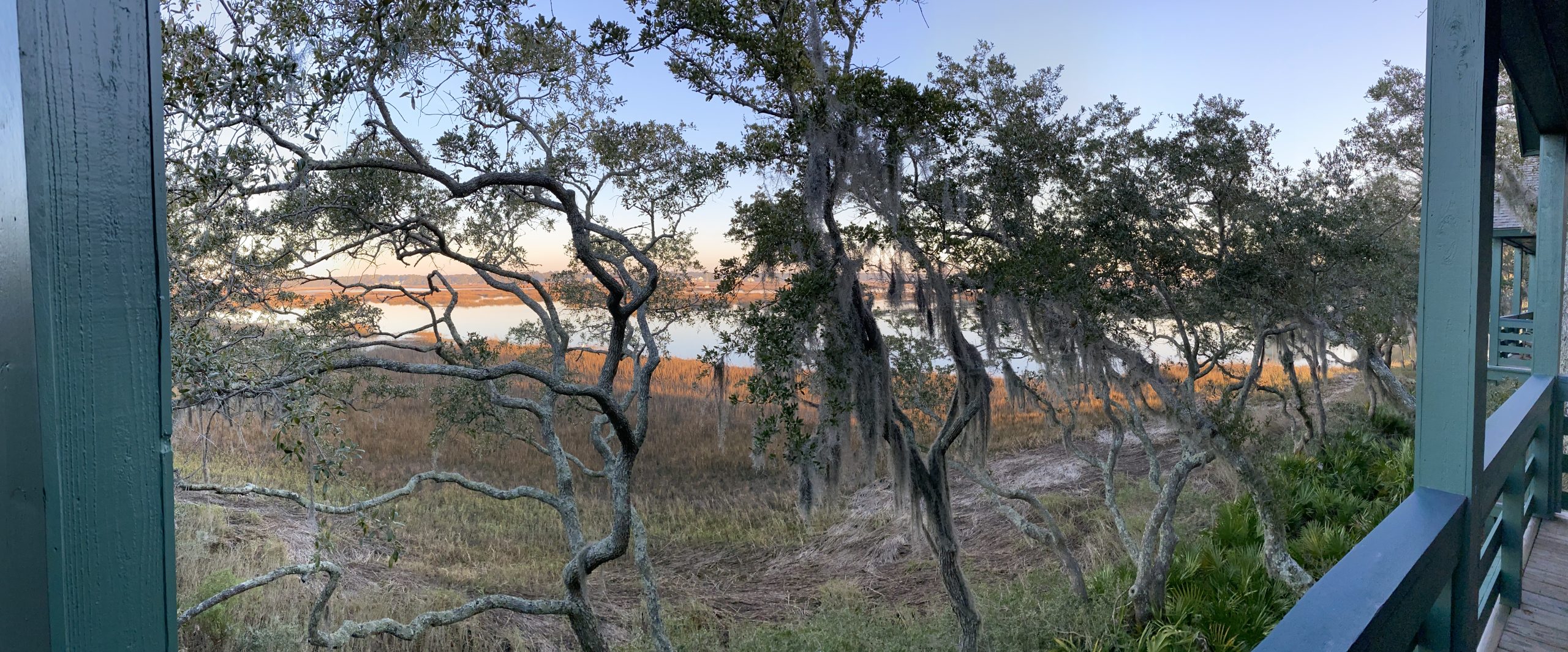 We made multiple stops in the Broad Creek Mercantile shop, where I made more new cast member friends. The Mercantile even had Disney 100th merch as well as DVC merch and regular Disney merch for the entire family.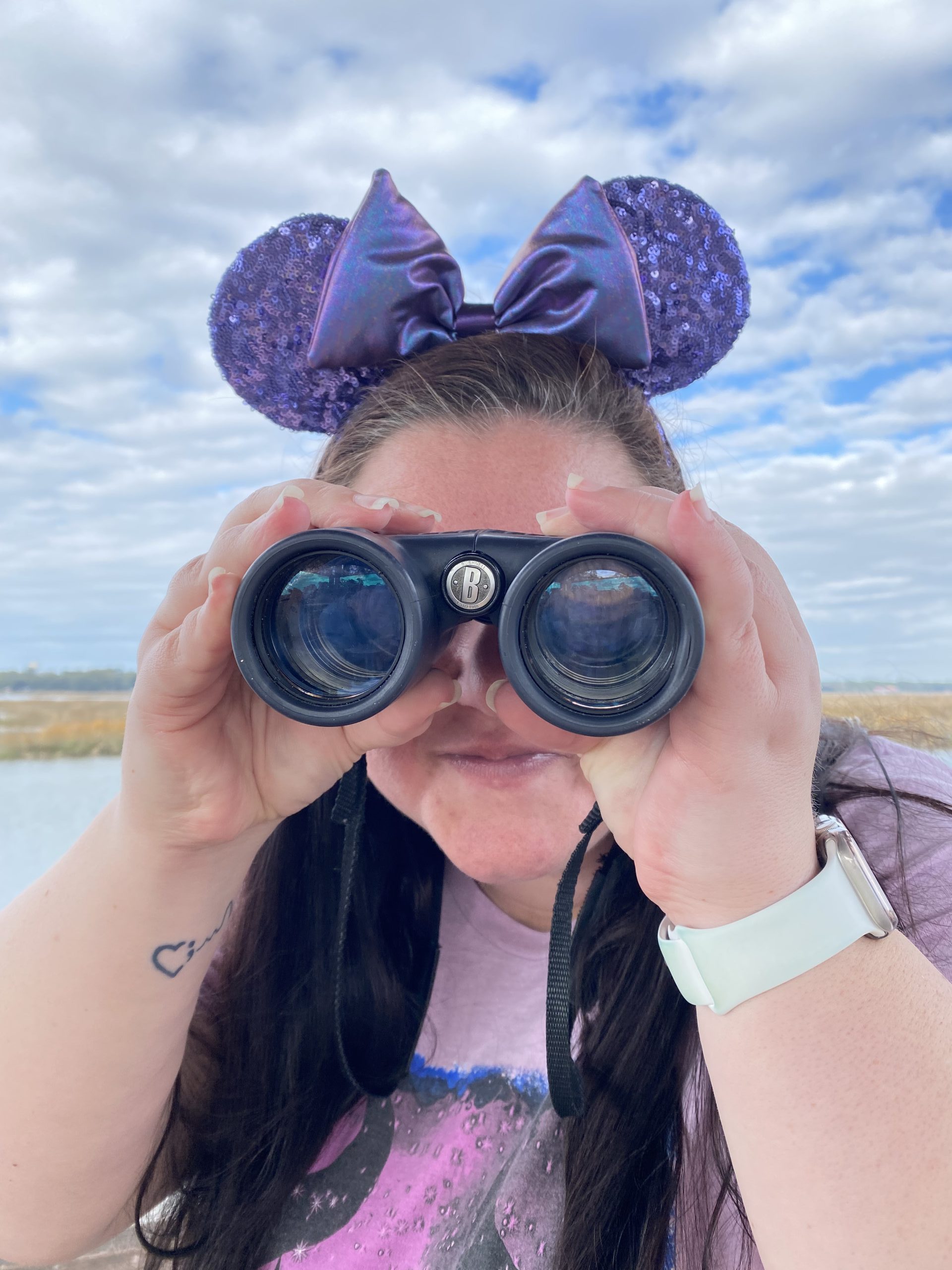 After a little bird watching with another awesome cast member, we drove the 1.5 miles over to the beach house where I sat on the beach and got my feet wet in the Atlantic ocean. Now mind you, this was in January and I was comfortable enough at the resort to wear t-shirts all week and swim in the outdoor heated pool and hot tub and even walk in the ocean water. You can choose to drive from the resort to the beach house area or you can walk or take the Disney shuttle (runs daily 10am-5pm).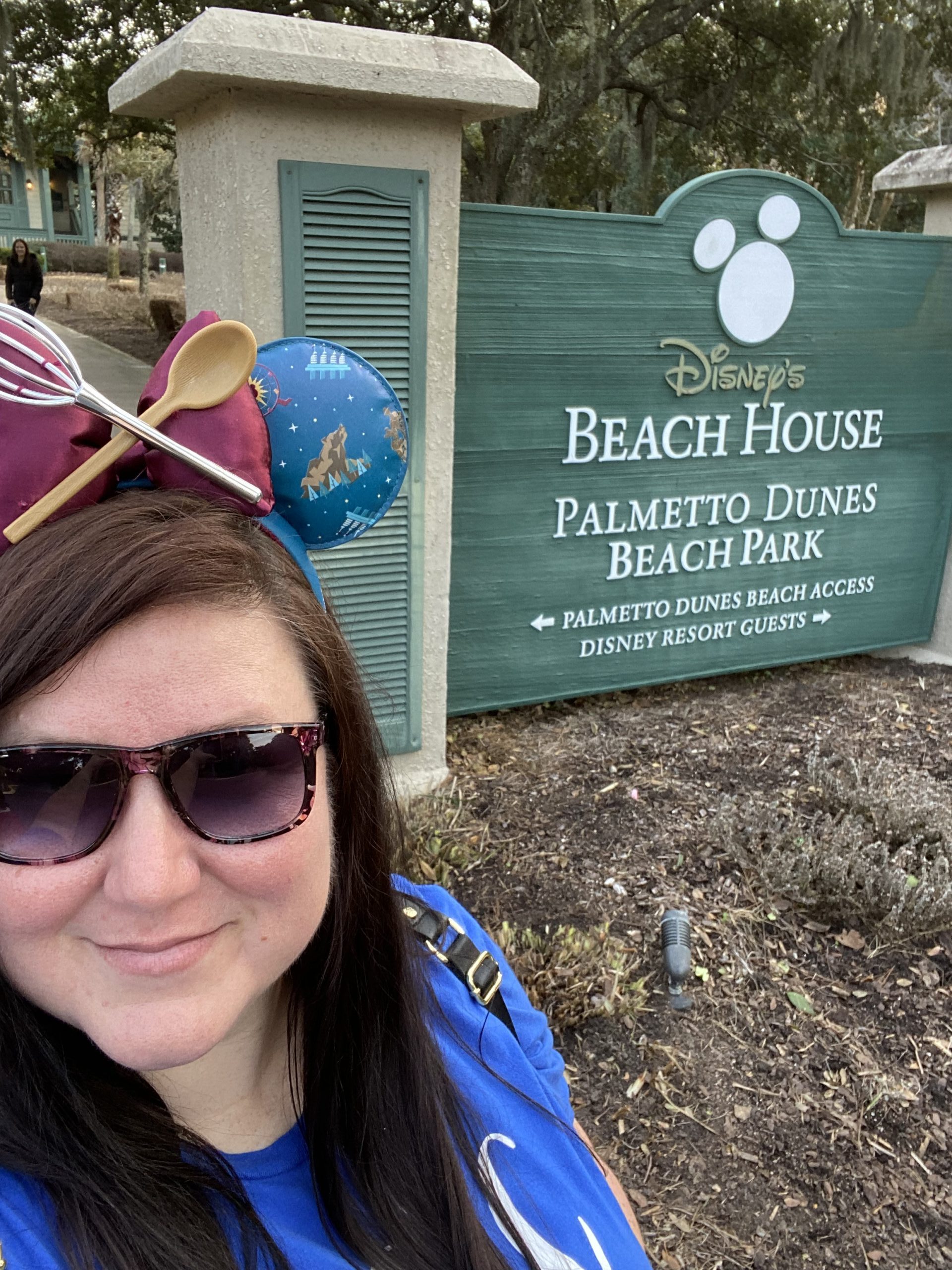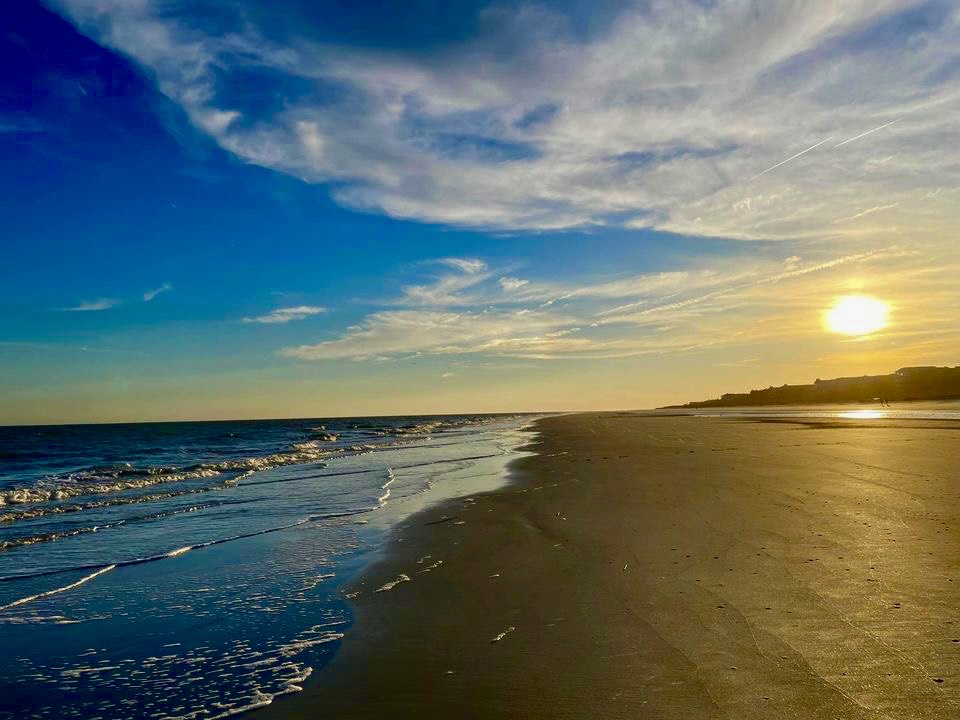 Staying at the Disney Hilton Head Resort offers an atmosphere of seclusion made for a stay of relaxation. You are surrounded by salt marshland and besides the view from my balcony in the mornings my favorite view was while enjoying my Mickey waffles from Tide Me Over while sitting looking out onto the pier to Broad Creek. To me this resort makes me think of what a resort would be if you combined the beach vibes from Beach Club with the hunting and fishing feel of Wilderness Lodge with an addition of the southern charm of Hilton Head Island, South Carolina.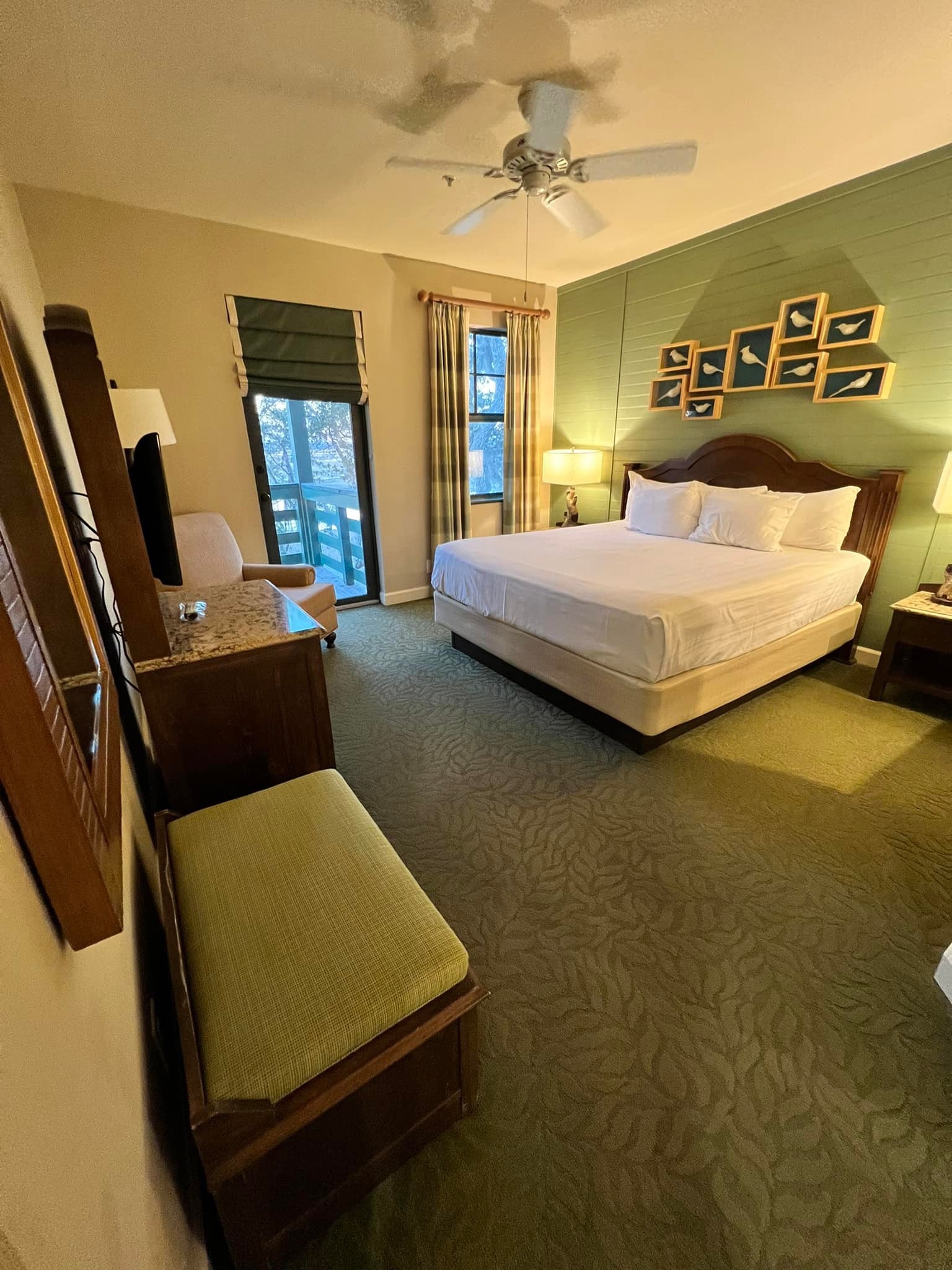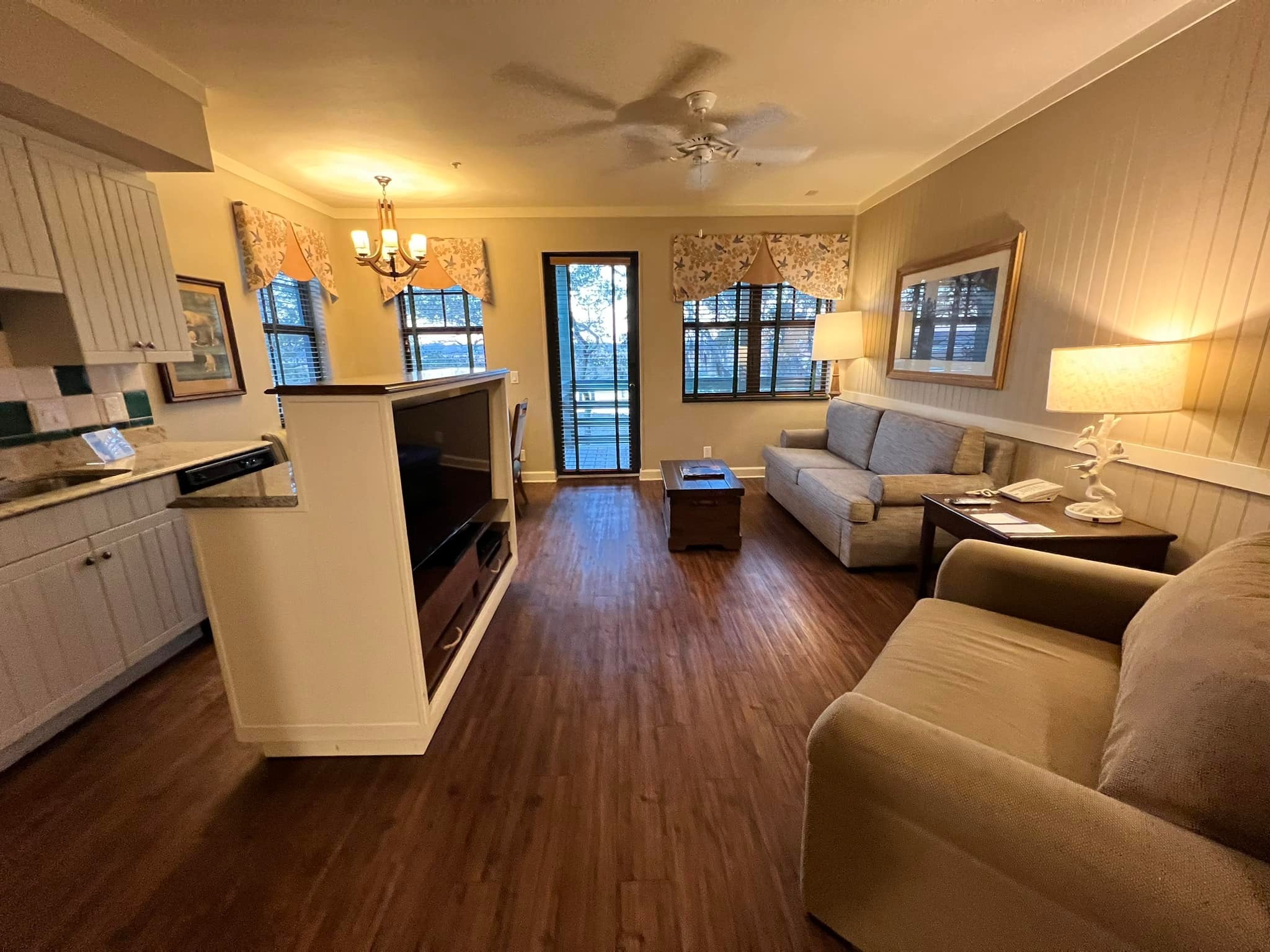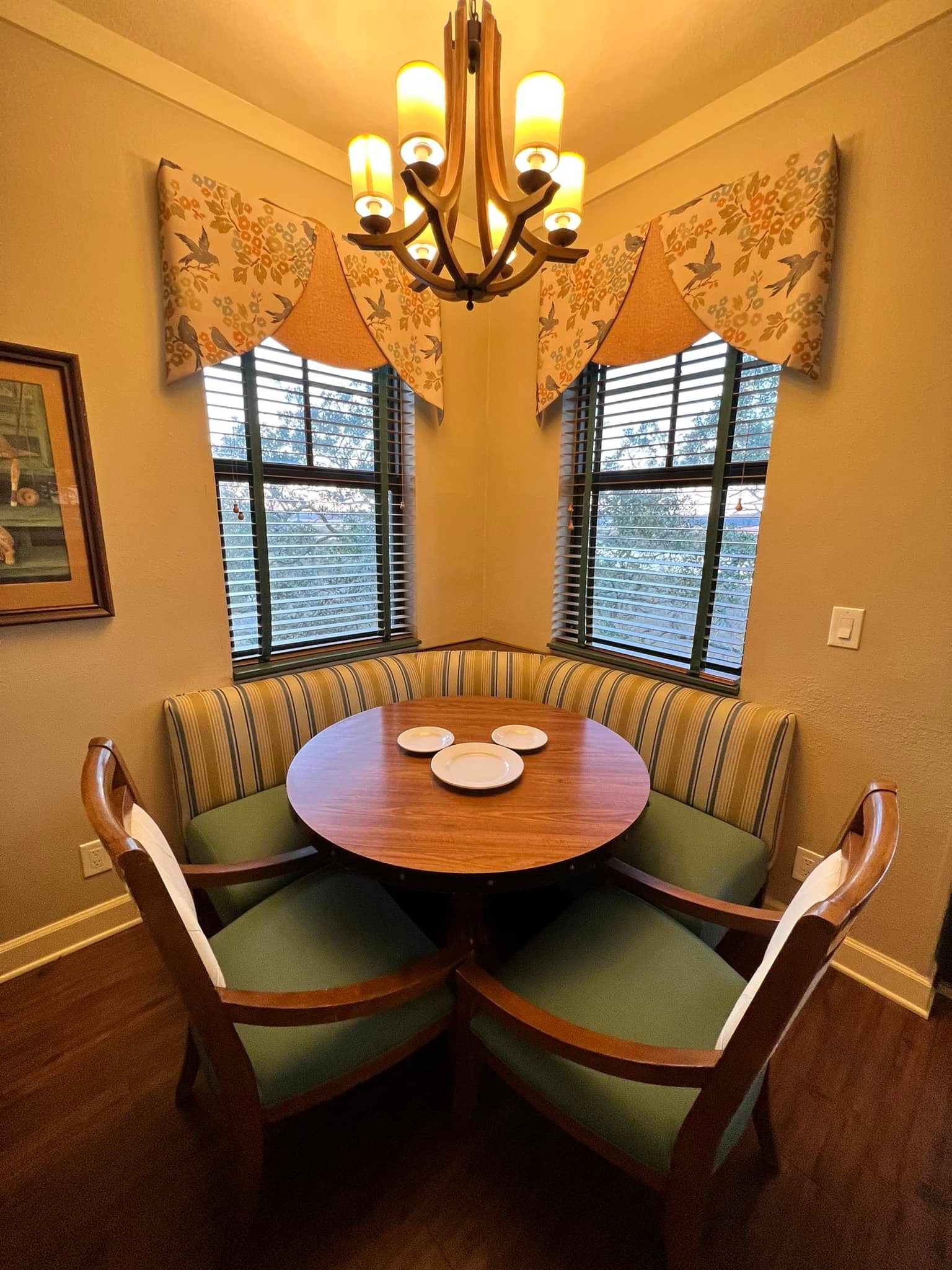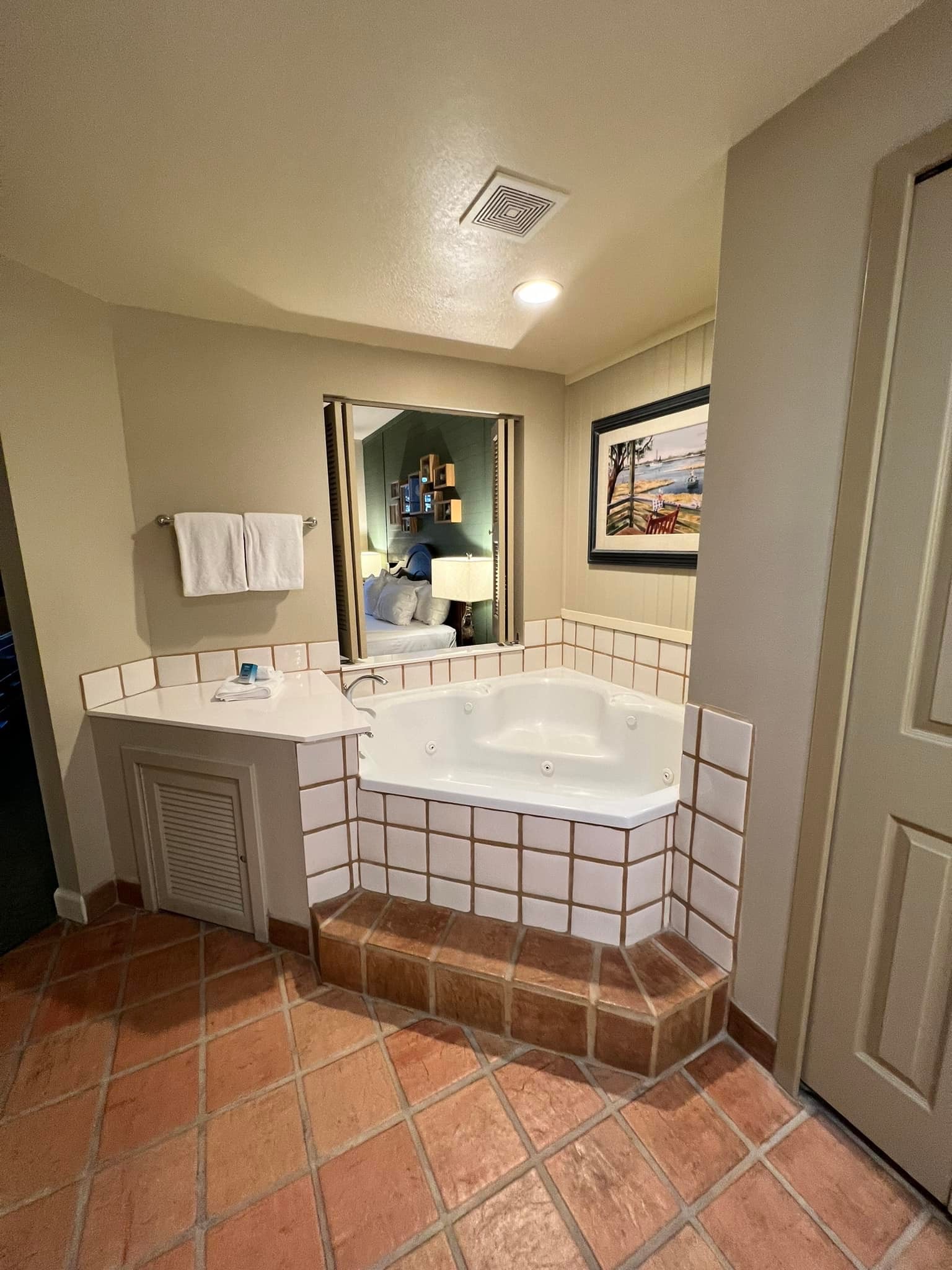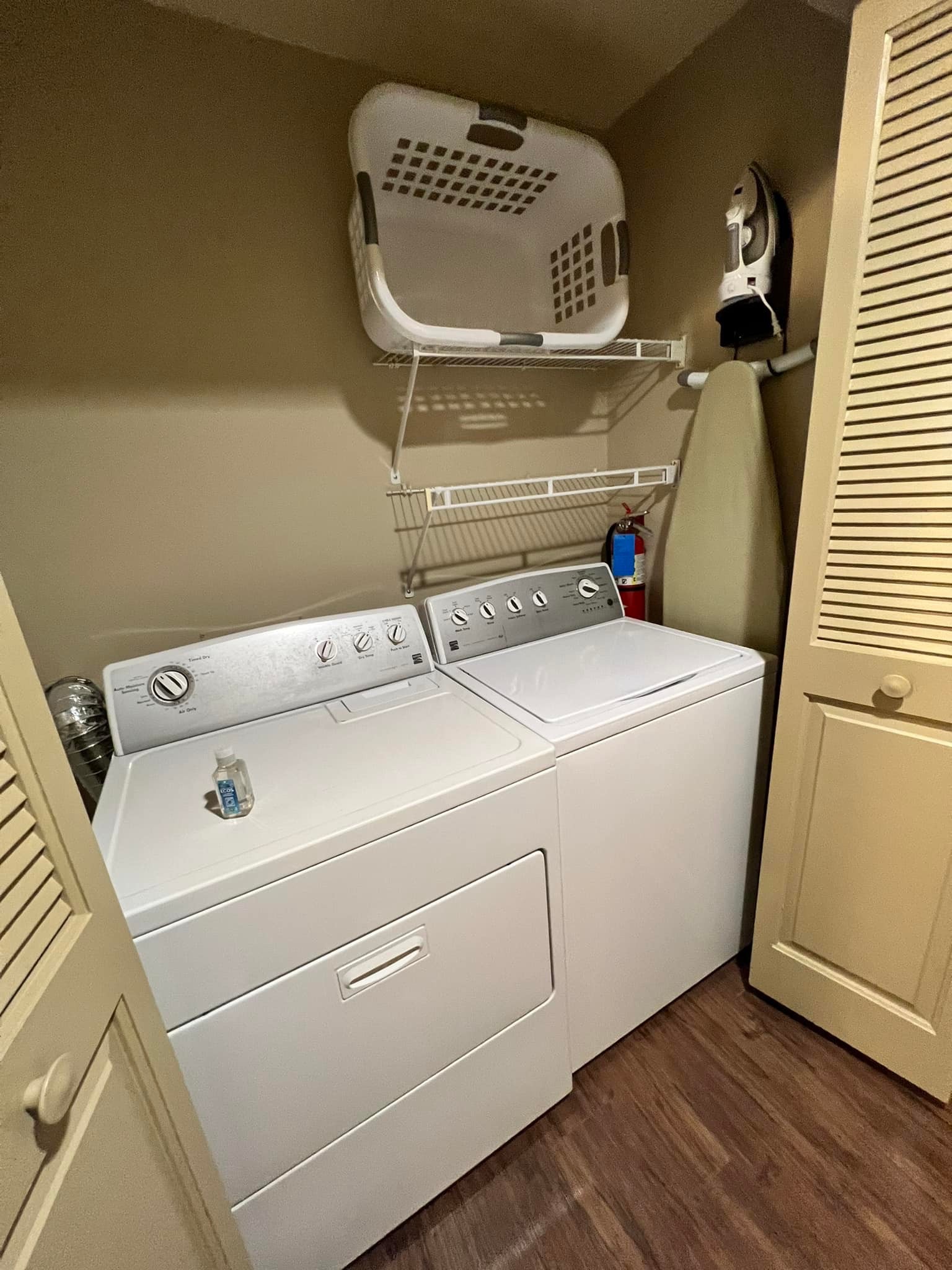 What types of rooms are offered at Disney Hilton Head Island Resort? There's only 123 rooms on property and of those 123 you have Deluxe Studios and then 1, 2 and 3 bedroom Villas. I stayed in a 2 bedroom Villa and had the opportunity to do walk throughs of the Deluxe Studio and a 1 bedroom Villa. The 3 bedrooms were not available at the time of my stay to view.
Disney Hilton Head Island Resort Deluxe Studio:
Sleeps up to 4 adults
Has 1 queen bed and 1 double sized sofa sleeper
Disney Hilton Head Island Resort 1 Bedroom Villa
Can sleep up to 5 adults
Available with 1 king bed, 1 queen sofa sleeper, and 1 twin sleeper chair
Disney Hilton Head Island Resort 2 Bedroom Villa
Can sleep up to 9 adults
Available with 1 king bed, 2 queen beds, 1 queen sleeper sofa, and twin sleeper chair
Disney Hilton Head Island Resort 3 Bedroom Villa
Can sleep up to 12 adults
Available with 1 king bed, 4 queen beds, and 1 queen sleeper sofa
Rates for Disney Hilton Head Island Resort
Just like the other Disney resorts, the room rates for Disney Hilton Head Island Resort will vary based on factors including the season, how many nights you want to stay, and the number of beds you need. Summer months can be expected to be higher than for example my stay in January. Weekdays during cooler months would most likely be cheaper from November through February.
Are you a Disney Vacation Club member? If you are looking to book Disney HHI with points you will spend somewhere between 6 to 111 points depending on the room type. Not a DVC member? No worries. You can still stay at the Disney Hilton Head Island Resort. You can fill out my free vacation quote request form and I can help you get your Disney's Hilton Head Island Resort stay booked.
Disney Resort & Off Property Dining Options
There are many dining options within walking or biking distance from your resort room. On property you have 2 quick service options: Tide Me Over and the seasonal Signals Seaside Grill. Tide Me Over is near the pier, right beside Broad Creek Mercantile and Signals is over at the Beach House property. Signals was closed during my visit but Tide Me Over was open and I ordered from there a lot. During breakfast hours I had the bounty platter, Mickey Waffles, beignets, and the breakfast bagel sandwich. During lunch/dinner hours I tried the Hilton Head burger and the pimento cheese sandwich and of course had the dole whip and the Mickey pretzel with "plastic" cheese (if you know you know). Everything from Tide Me Over was great and I would order everything I tried again! Off property dining... One evening we walked over to Top Dawg Tavern (across from the resort) for dinner and then another evening we drove 5 minutes off property to Java Burrito.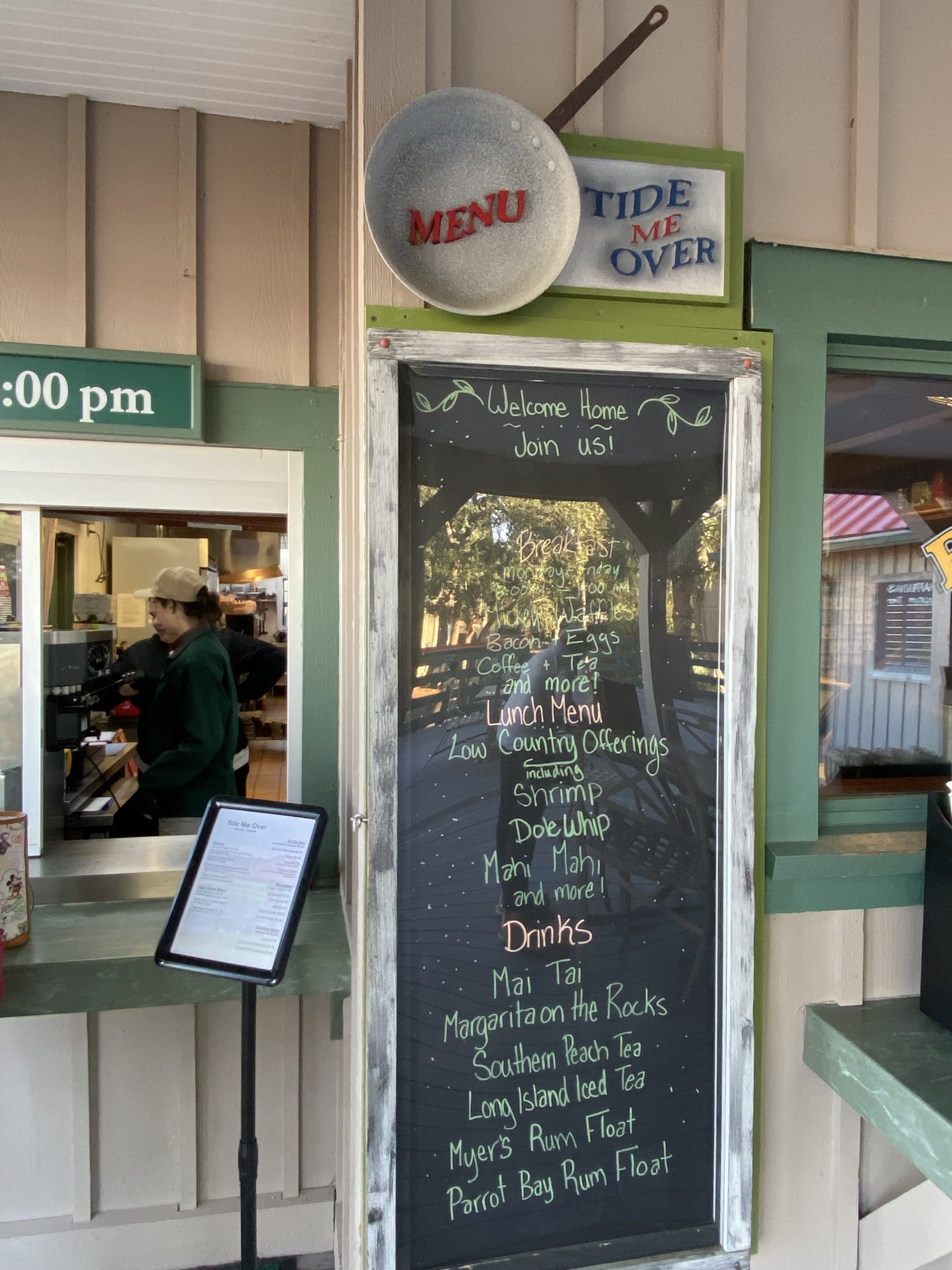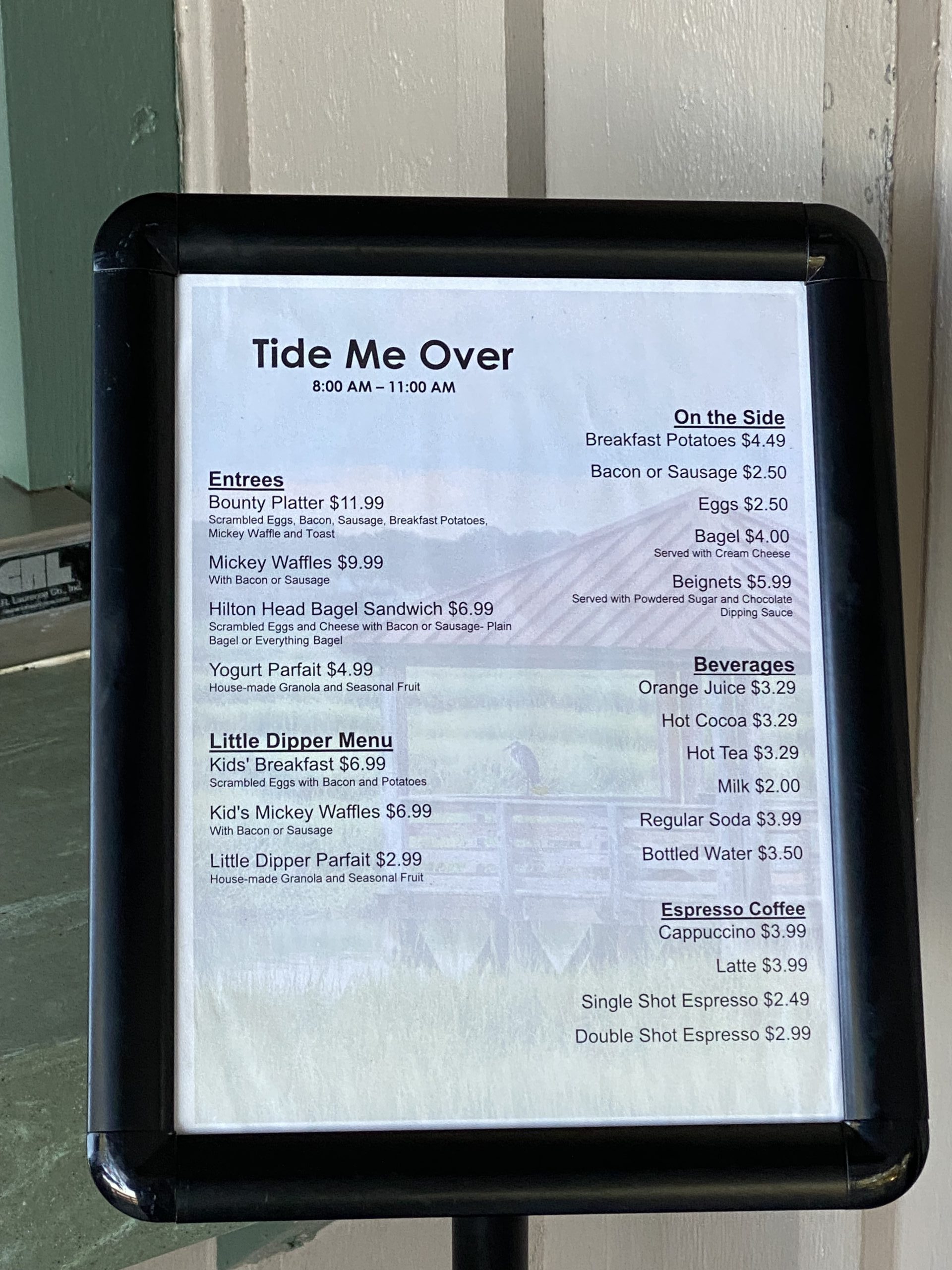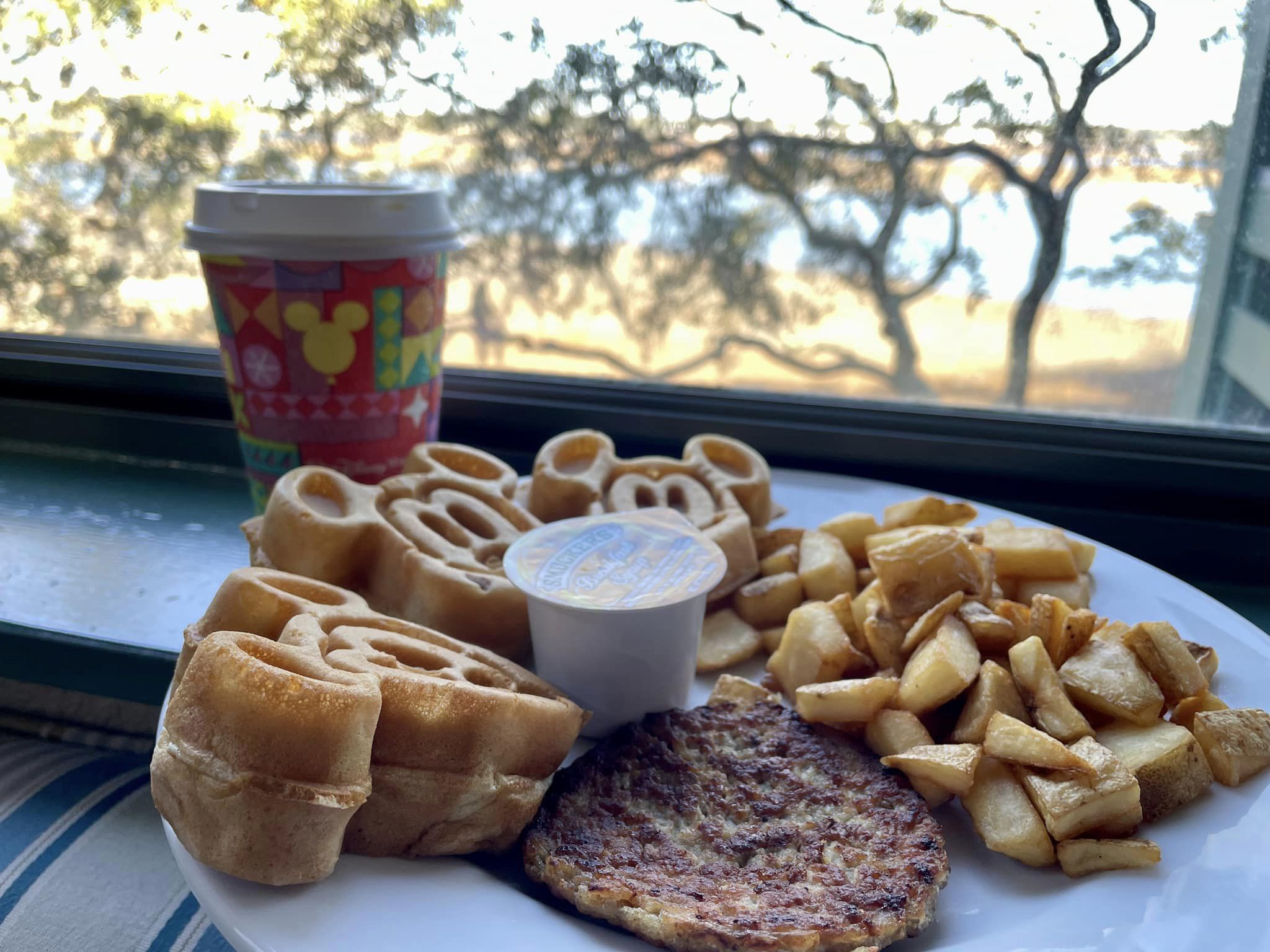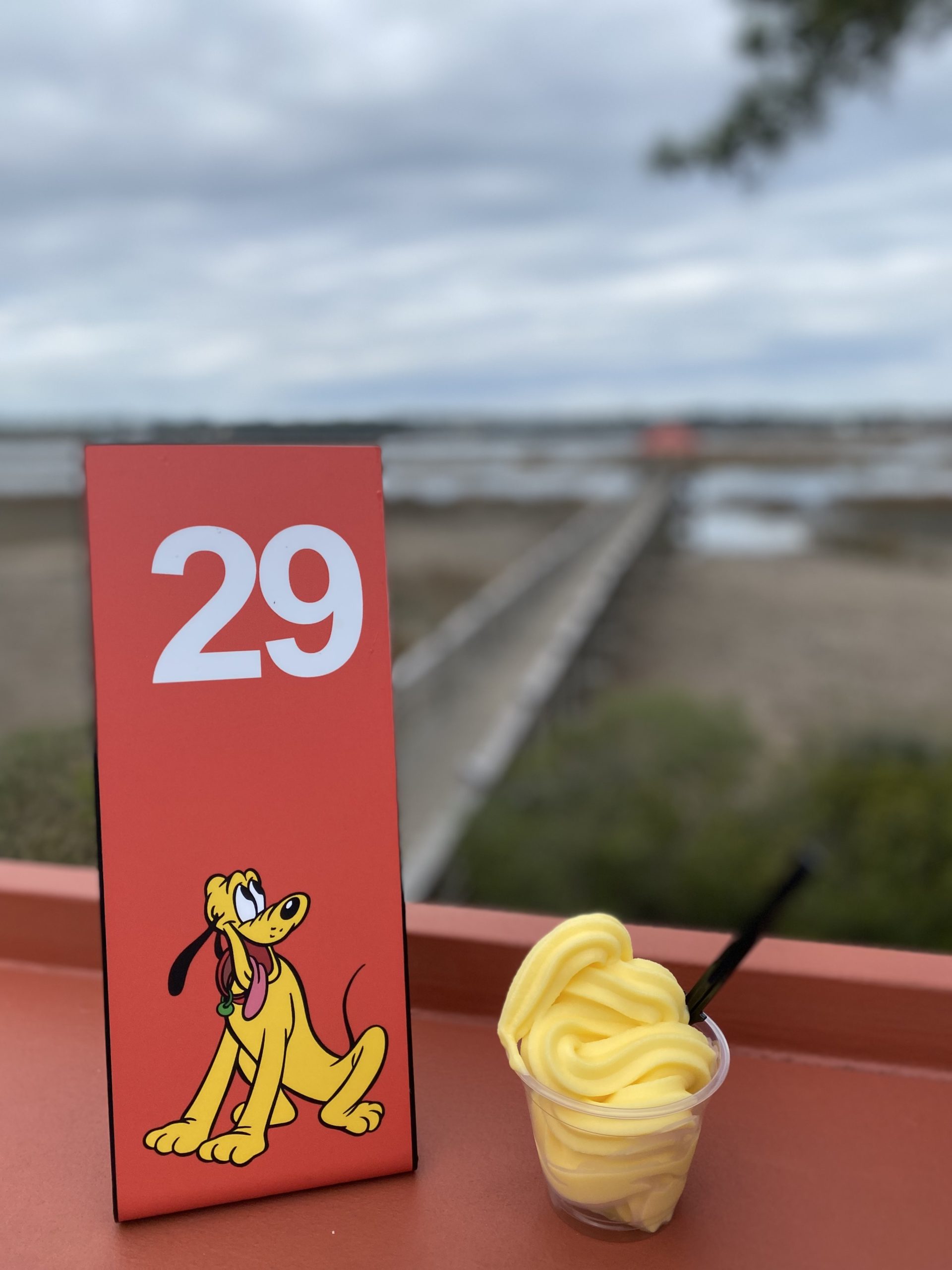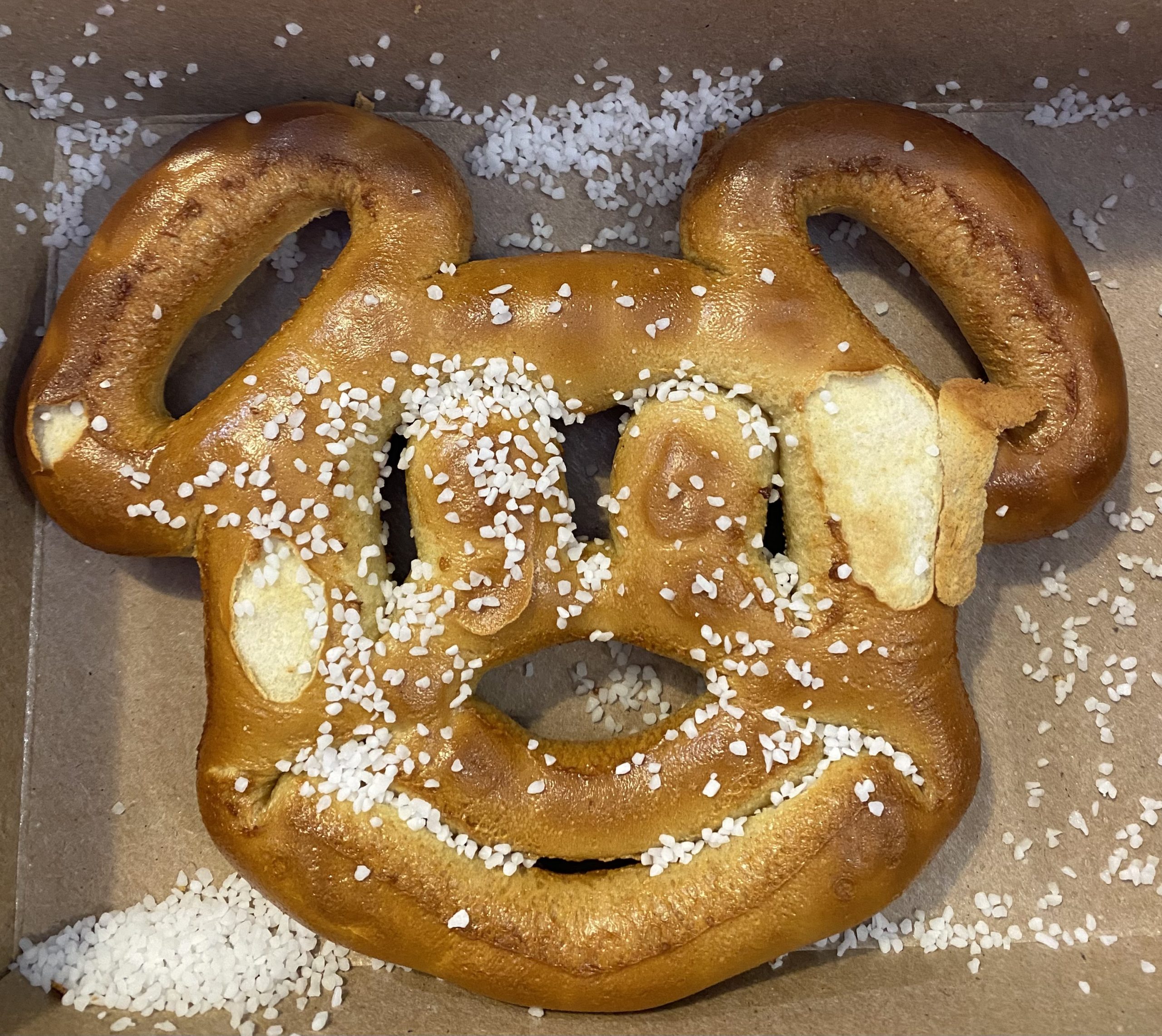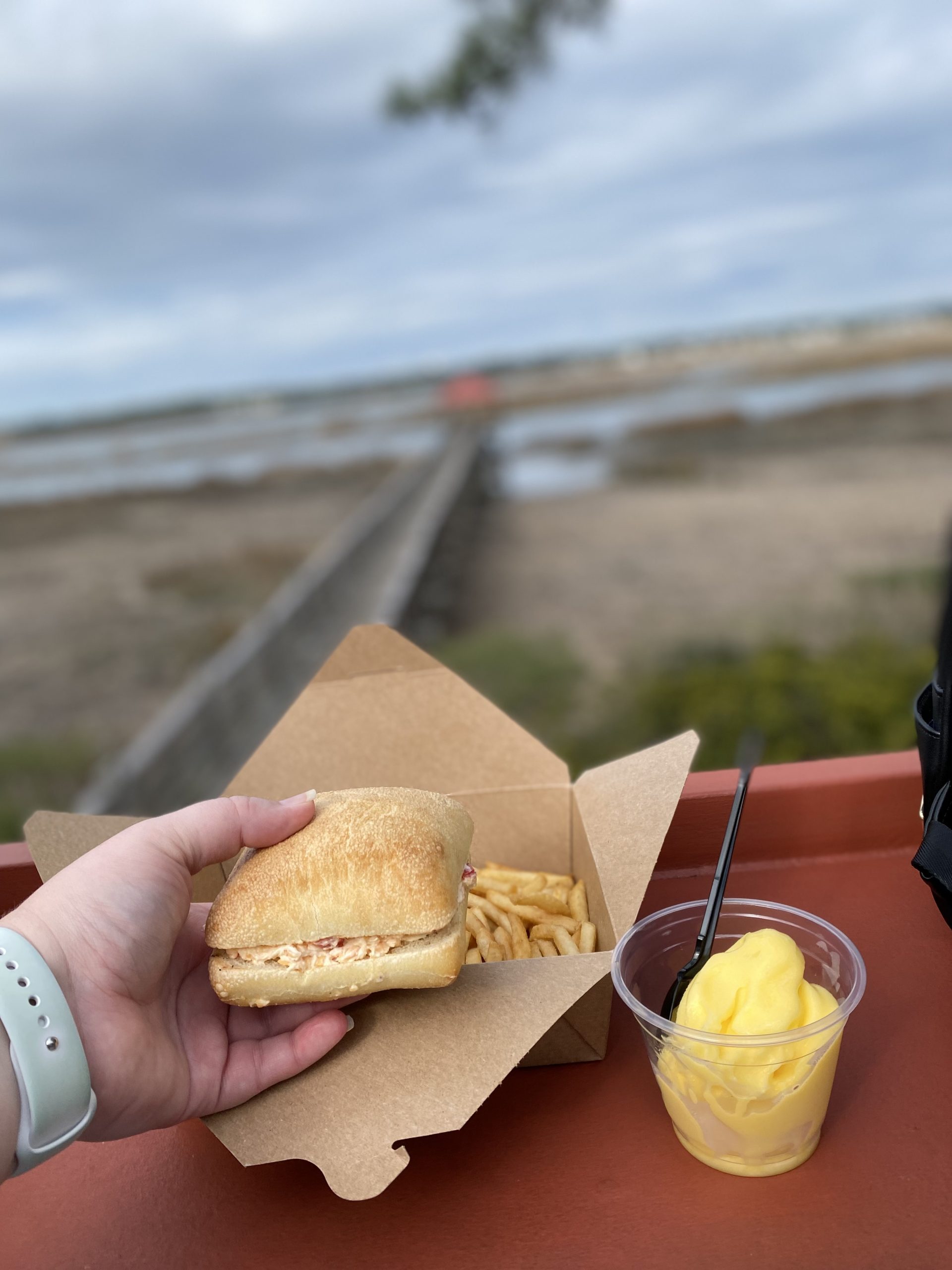 FAQs & Tips for Disney's Hilton Head Island
FAQs I've been asked the most since returning from my trip to Hilton Head Island: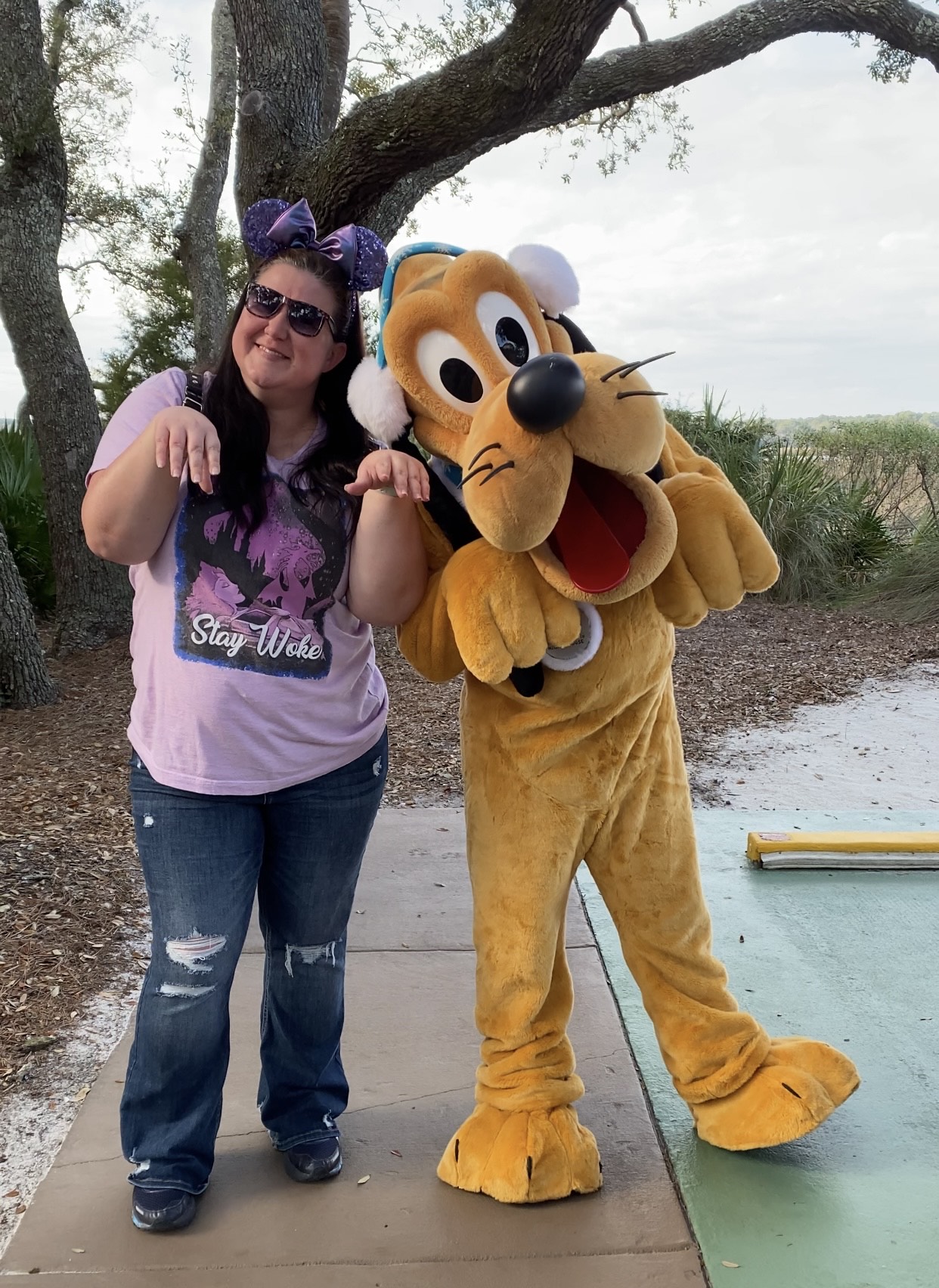 Are there character meet and greets at Disney's HHI resort? It has not been advertised as having characters other than the resort dog mascot, Shadow but during our stay we saw another famous dog listed on the daily activity board for that day and sure enough we got to have a meet and greet with Pluto. Now, I do not know how often Pluto is seen at the Hilton Head Island resort so don't get upset if he's not around during your visit.
How far is Disney HHI resort from the nearest airport? The resort is about an hour from the Savannah/Hilton Head International Airport (SAV). There is a much smaller (HHH) Hilton Head Island Airport about 15 minutes from the resort but I am not sure on pricing for the smaller airport. There are also no airport shuttles available for the resort.
How far is Disney Hilton Head Island Resort from the beach? Though you may have saltmarsh water views from your Villa, the resort is not located directly on the beach. You can walk, drive or take the Disney shuttle the 1.5 mile over to Disney's Beach House with Palmetto Dunes Beach Park beach access to the Atlantic ocean. If you decide to walk, please know that you will have to cross a busy road to get to the beach house.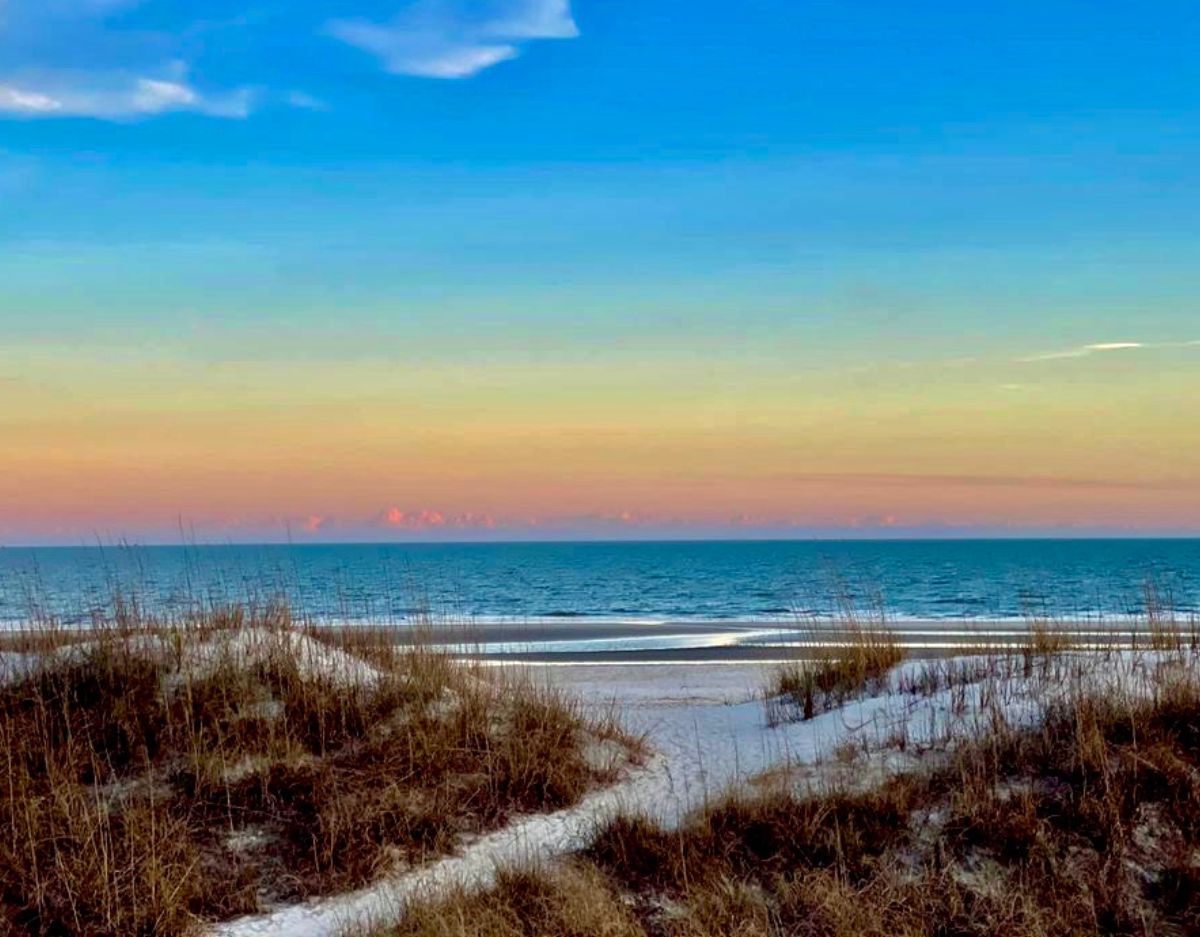 I hope that you find this Disney Hilton Head Island Resort guide helpful. If you want a free quote or want help booking a stay at the Disney Hilton Head Island Resort, please feel free reach out to me. My email: shanaka@minniestravelboutique.com