I only recommend products I use myself and all opinions expressed here are our own. This post may contain affiliate links that at no additional cost to you, I may earn a small commission.
You can read our first day itinerary for the Wilmington Couples Retreat. We ended the first day of our Wilmington, North Carolina Couples Retreat with us getting checked in to the Golden Sands motel. This is a cute little motel in Carolina Beach with a gorgeous ocean front view from all of their rooms! I read reviews of Golden Sands and all of the comments I saw was talking about how friendly and helpful that the Golden Sands staff was. The rave reviews of the Golden Sands staff were indeed true! From check in to getting our room keys to work, to getting fresh towels and making sure our stay was enjoyable, the Golden Sands was the perfect place to spend our down time during our Couples Retreat.
Carolina Beach couples retreat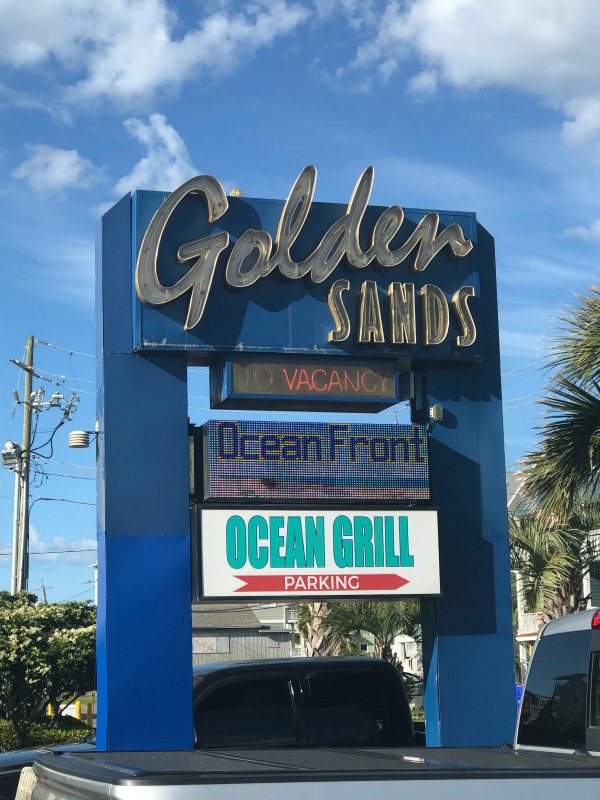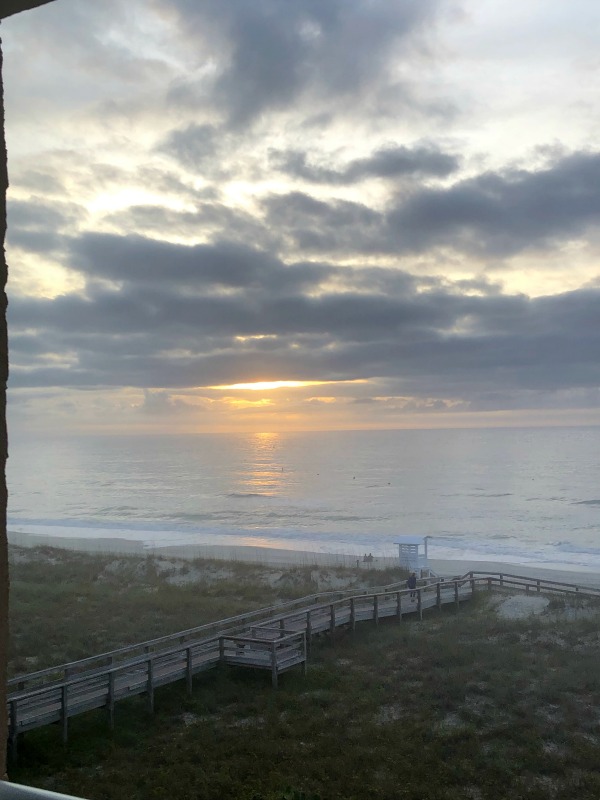 Day 2 of our Wilmington and surrounding beach areas trip started off with breakfast at Kate's Pancake House. A friend of mine recommended it and man was I glad that she did. The cinnamon roll French toast was worth every calorie. I was thinking when I saw it on the menu that it would be cinnamon roll flavored French toast but no it was a giant cinnamon roll sliced in half and used as the bread part of the French toast. It was so good!
After our delicious breakfast we drove over to Paddle NC inside the Carolina Beach state park (just a 5 minute short drive from Golden Sands) where we spent the morning with our instructor/guide Walter learning how to kayak and touring the area by tandem kayak. I have always been curious about kayaking but it terrified me as I was afraid that the kayak would flip over and I'd get stuck in it and drown. Walter helped show me that I was ok and even if the kayak did roll that I could easily get out. He shared a lot about the history of the area and a lot about kayaking. After learning the kayak basics we set out on the hour tour.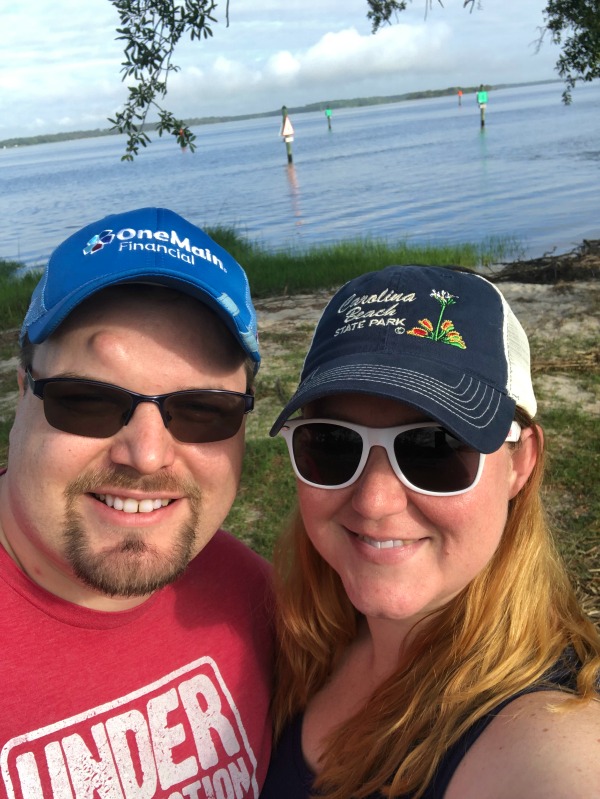 This was an amazing experience and I am confident to say that I'm no longer afraid of kayaking and looking forward to when I can get out in one again. I will say that tandem kayaking will test your trust in one another as a couple haha. Jersey Boy enjoyed the morning so much that he's been googling prices of kayaks. If you decide to go kayaking with paddle nc, it's recommended that you wear shoes and clothing that you don't mind getting wet and make sure you have hat, sunglasses, and sunscreen and anything else you'll want on the water. We had hats, glasses, and sunscreen, and I was brave enough to have my phone out for pictures and videos. I wish I could've captured the moment we were coming back inland because we were greeted my a dolphin. Walter said that was his first dolphin sighting of the season.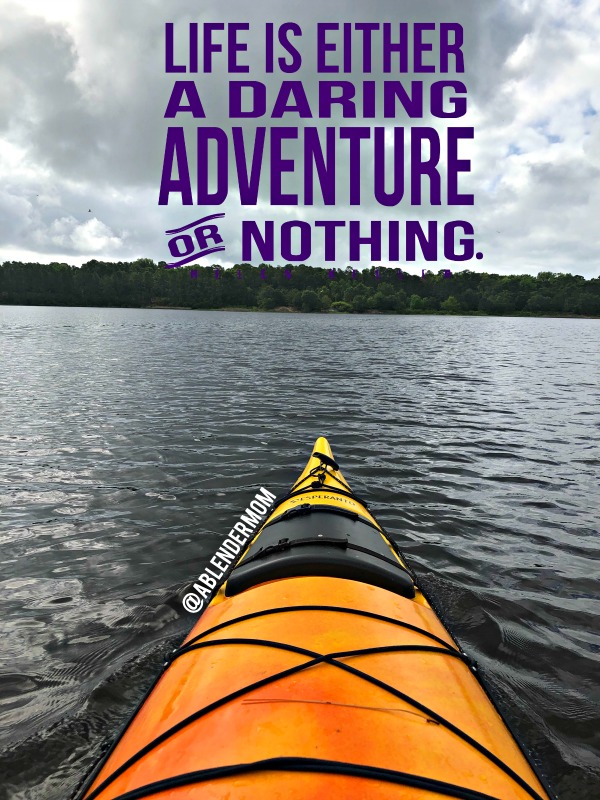 After our exciting adventure of kayaking at the state park we headed back over to the Golden Sands to get dried off and cleaned up. We decided to have Michael's Seafood for lunch. The same friend of mine that recommended Kate's Pancake House also recommend that we eat at Michael's Seafood. The first thing I noticed as we walked up to the doors to Michael's was the memorial bench.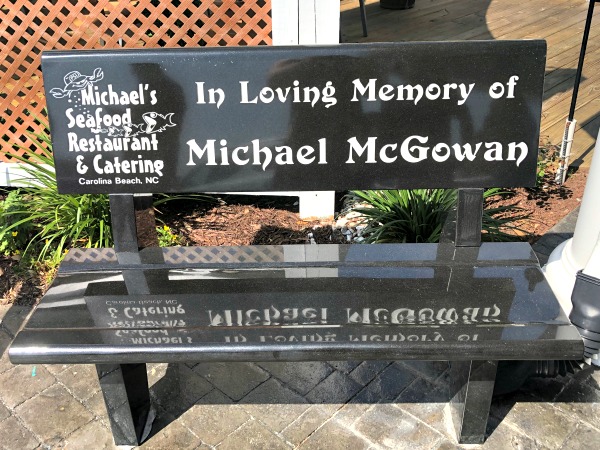 I read the touching story behind the memorial bench as we sat down and were handed the menus. Michael was the Chef and owner (with his wife Shelly) of Michael's Seafood. He passed away October 2012 after living his life with Cystic Fibrosis. He had award winning chowder so of course I had to try it. After 2 bites I immediately tasted why it was award winning. After Michael's passing his wife Shelly continues to run the restaurant. Not only is the food phenomenal at Michael's Seafood but you also get super friendly service from Shelly and her staff.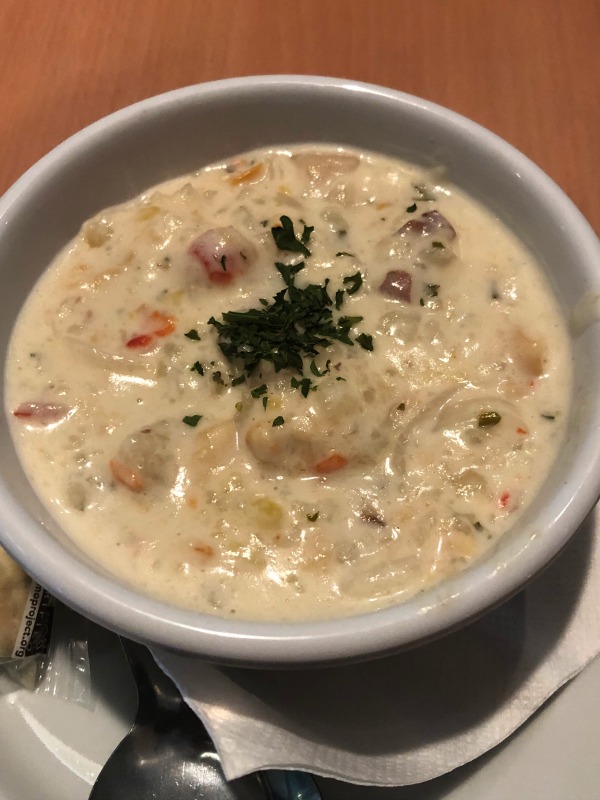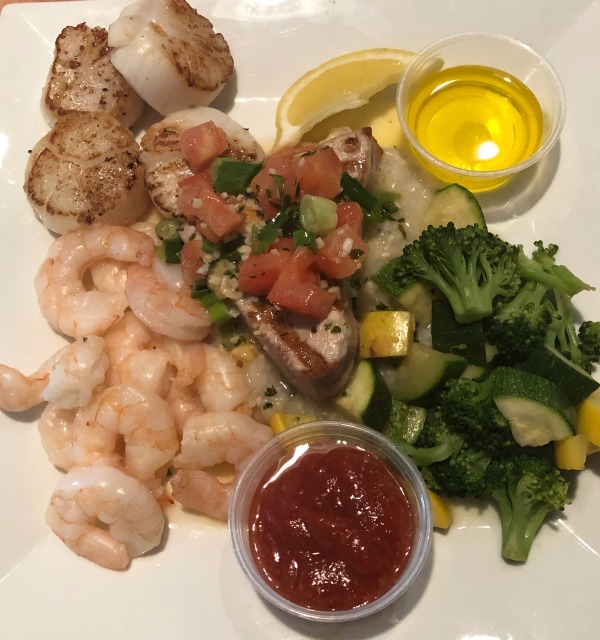 After lunch we spent the afternoon out on the beach getting in a nice walk and soaking up some sunshine (for my pasty white self). We also took a minute to stop and write out a beach birthday message to send to our sister in law. If the beach scene isn't for you there are a lot of museums, shops to do some shopping, breweries and golf, or the aquarium and Fort Fisher civil war battlefield over in the Kure Beach area. Each beach surrounding the Wilmington North Carolina area each has something fun and unique to offer. There was so much that we did during our weekend but there was still even more that we saw that we didn't have time to experience.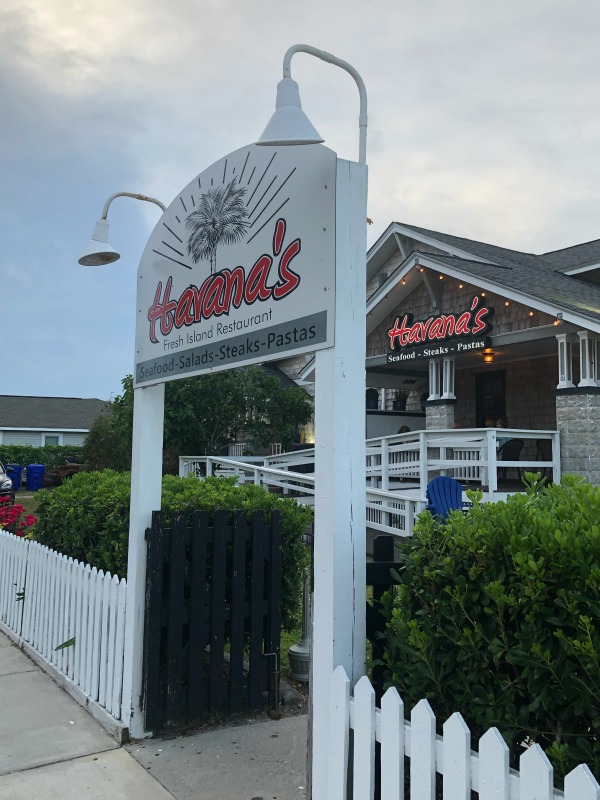 We ended our second day with dinner at Havana's in Carolina Beach. We drove by this restaurant on our way to and from the Golden Sands earlier and it was a very popular spot the night before as we drove by so we thought it was a must try for dinner. We had called ahead and made a reservation and since it was nearby we chose to walk from the Golden Sands to Havana's and then Lyft back afterwards (we both wanted to drink). We arrived a few minutes prior to our reservation so we hung out at the bar until our table was ready. The bartenders were hustling; stirring and shaking drink after drink all while chatting with us and talking over orders with the wait staff. The drinks were very well made and our dinner was great. I do suggest that if you get sat at a table on the covered patio do not take the table next to the stairs as the staff is in and out of that door constantly and it was not a great place to sit and try and have a conversation while waiting for our food. We let our driver know when we were paying the bill and he was already outside the restaurant ready to drive us back to the motel.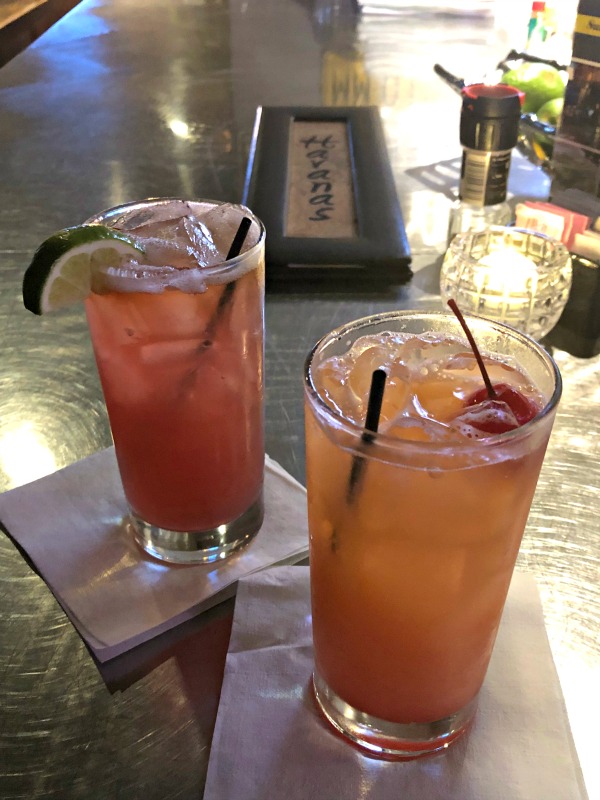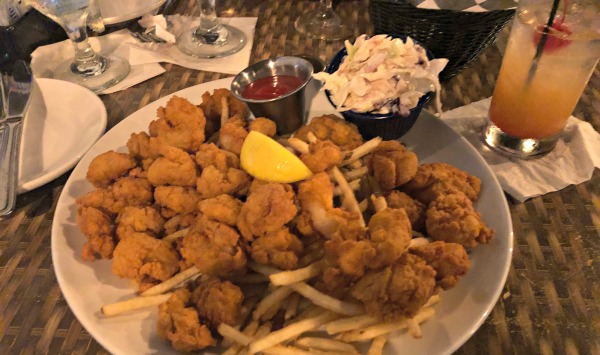 You can read more of our Wilmington N.C. couples retreat. Have you taken a trip to the Wilmington area? What did you love most and recommend to others?