I only recommend products I use myself and all opinions expressed here are our own. This post may contain affiliate links that at no additional cost to you, I may earn a small commission.
Jersey Boy and I celebrated our 2nd wedding anniversary this year with a couples retreat. We spent a 4 day weekend in the Wilmington, NC area. Neither Jersey Boy or I had ever vacationed in the Wilmington area before and it looked like a great spot to get some much needed alone time. No kids to tend to (thanks Nana), just the two of us away from the hustle and bustle of life. I am breaking down our trip by daily itinerary for y'all. Each day's post will have our must see places, things to do, and places to grab a bite to eat.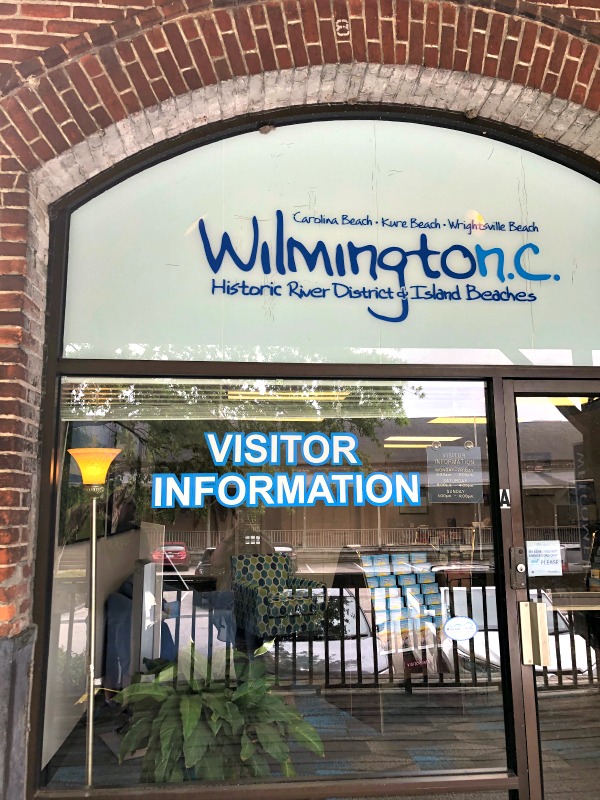 When I was growing up and traveling with my Mom and step-dad we would always find the welcome/visitor centers when we found new places. I still do this and Wilmington was no exception. We stopped by the Wilmington N.C. welcome/visitor center and grabbed some brochures and attraction flyers and a welcome bag. The welcome center is right next door to the Wilmington Railroad museum so that's a fun spot to stop in since you are right there anyways. We had hit the road pretty early to drop the boys off to school and Kaylee to my mom so we were ready for lunch by the time we got to the Wilmington area. We found an all day parking garage downtown and decided to walk all day. We had lunch at a hopping little spot in Downtown Wilmington called Front Street Brewery. Front Street Brewery is the OG (Original) Wilmington Brewery and the 7th to open in the state of North Carolina. The food was superb and the cocktails and beer were fantastic. I wished we could have done the tasting and tour that they offered but we had already booked an afternoon water cruise so we had to get going after we ate our lunch.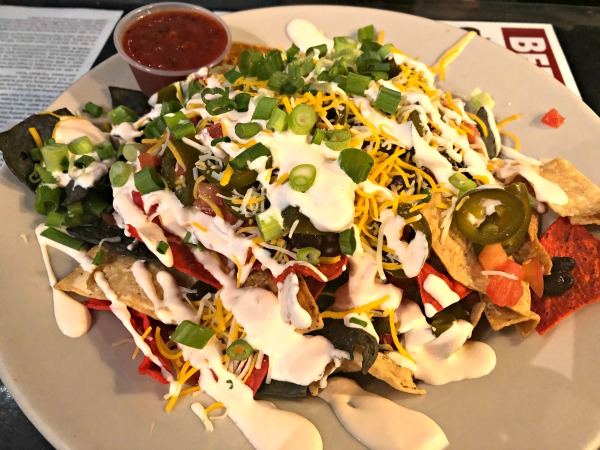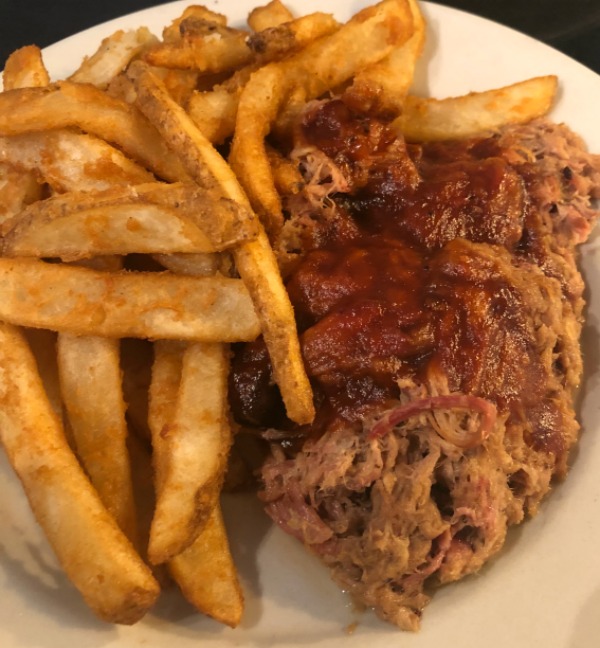 After our lunch, we set out on the Wilmington Water Tours Cruise on the Cape Fear River. The captain and crew shared about the history and ecology of the area as we spent an hour out on the river. It was really neat to see the different river water colors and learn so much about the historical part of downtown. We had a great time on the cruise and one of the crew members suggested we come back and take the sunset cruise. Jersey Boy and I both agreed that the sunset cruise was something we definitely want to go back to Downtown Wilmington for. From the river cruise we had a really good view of the Battleship North Carolina, which you can also tour while in Wilmington.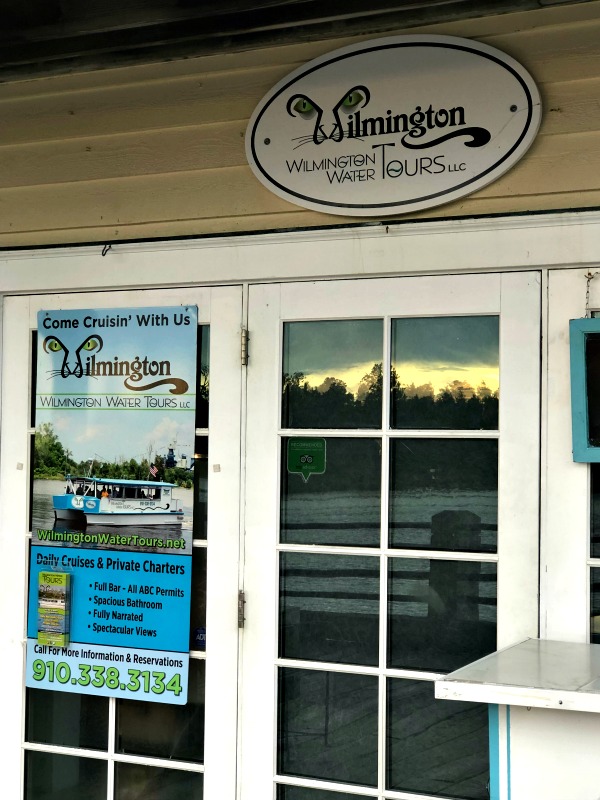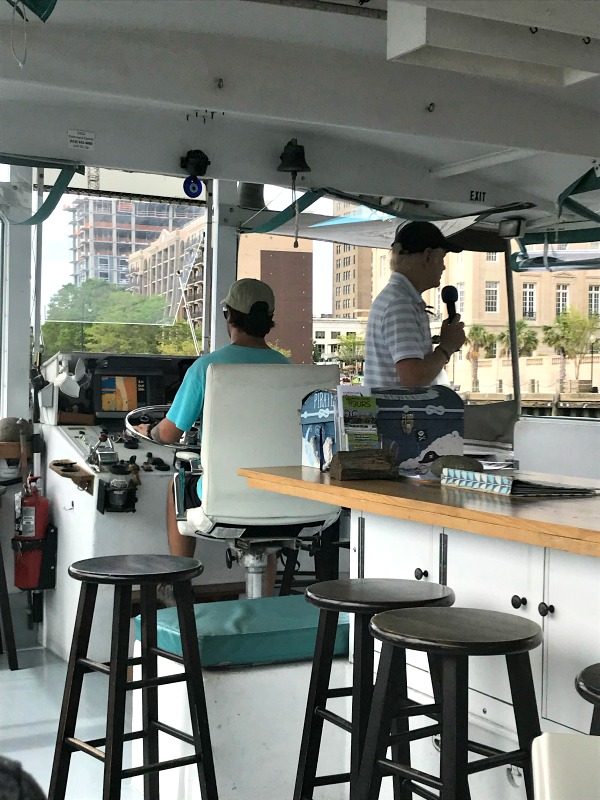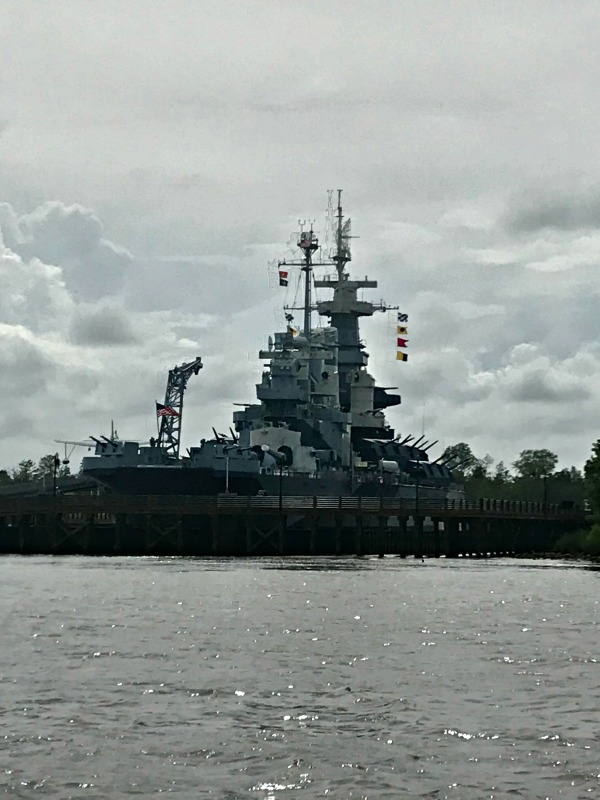 After the river cruise we spent the evening on the Riverwalk. This area reminded me a lot of my hometown back in Virginia. There are many different shops and restaurants all along the river on Water Street, Market Street, and Front Street.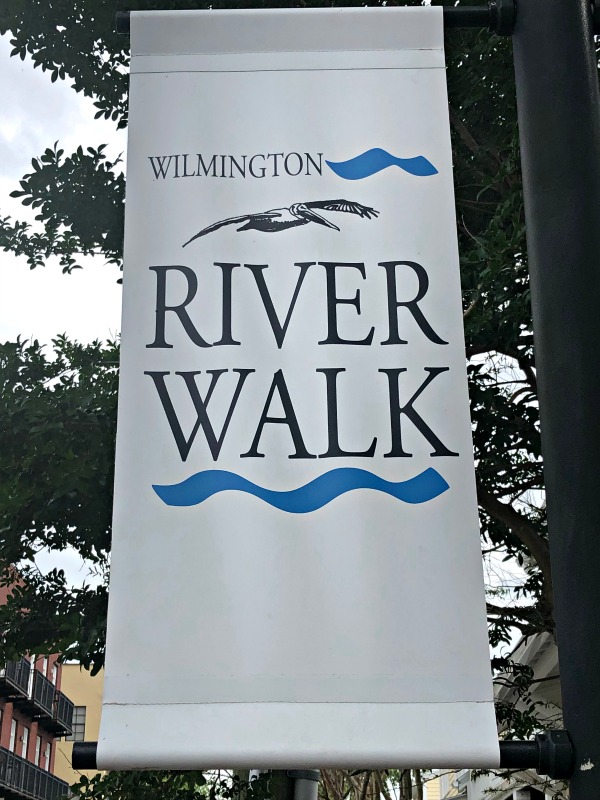 Here's a bit of Wilmington tv Jeopardy for you... These tv shows have filmed in Wilmington. What is Dawson's Creek and One Tree Hill for $400, Alex. I grew up having a crush on James Van Der Beek so that was some fun information to learn for me. If you are in to the Hollywood movie/ filming type of stuff there is a Hollywood Location Walk that will take you to famous film sites around Wilmington. You'll go to the Black Cat Gift Shop for that and the Ghost Walk of Old Wilmington (which I want to do when we go back to Wilmington). We did take the horse drawn carriage ride around downtown. We learned even more Wilmington history and fun facts. If there was a deal to know about we had to tell them "the carriage guy sent me".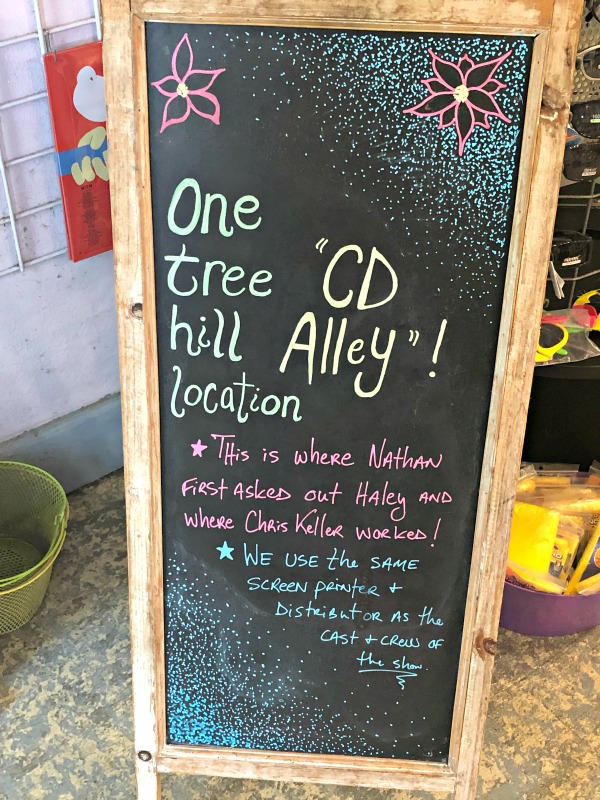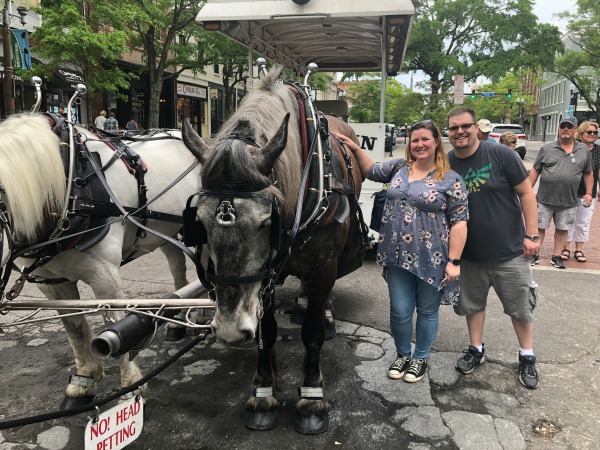 We stopped and watched a guy make palm roses and he made a lovely palm butterfly rose for me. A rose that I can handle- it won't die on me. It's still looking lovely sitting on my dresser as it did the day he made it for me.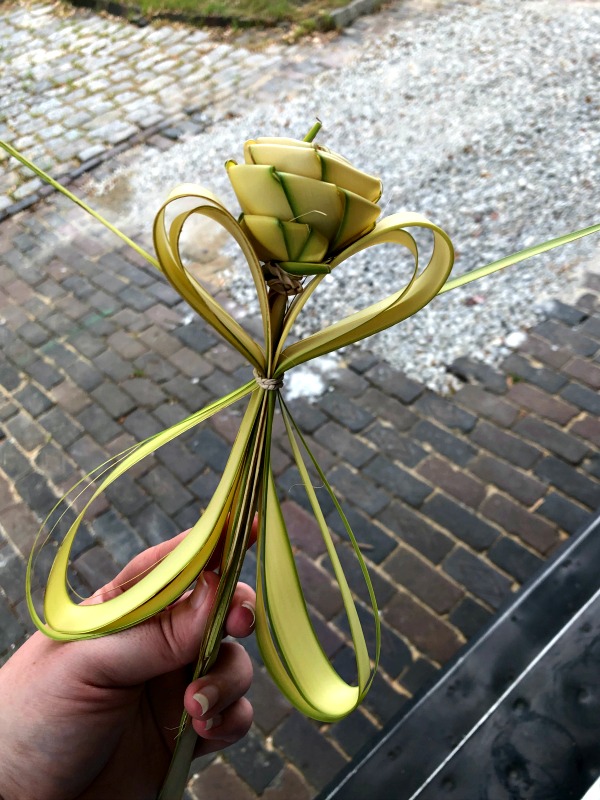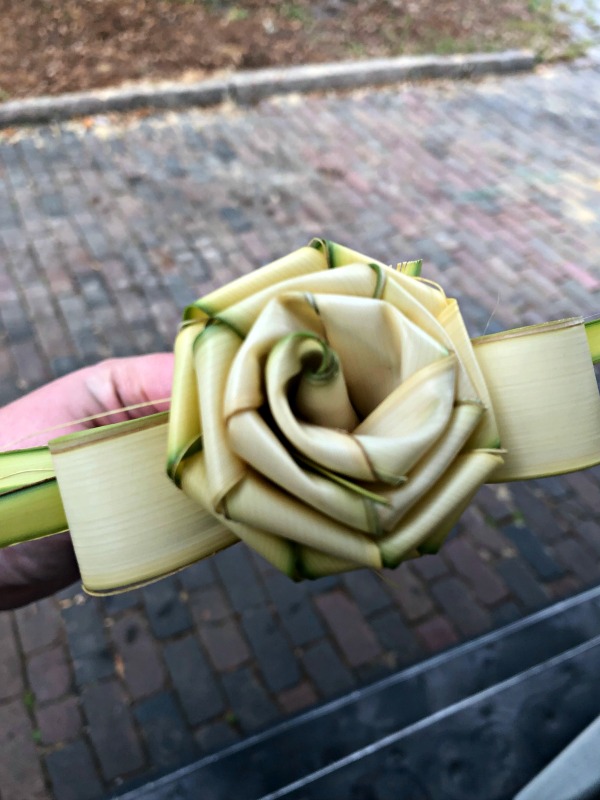 During our walk we decided to have The Pilot House for dinner. We got caught in the rain so our original plan of eating outside next to the river turned in to indoor dinner with a view of the river. Our dinner was delicious, a bit pricey to me, but it was a nice dinner for just the two of us during our couples retreat.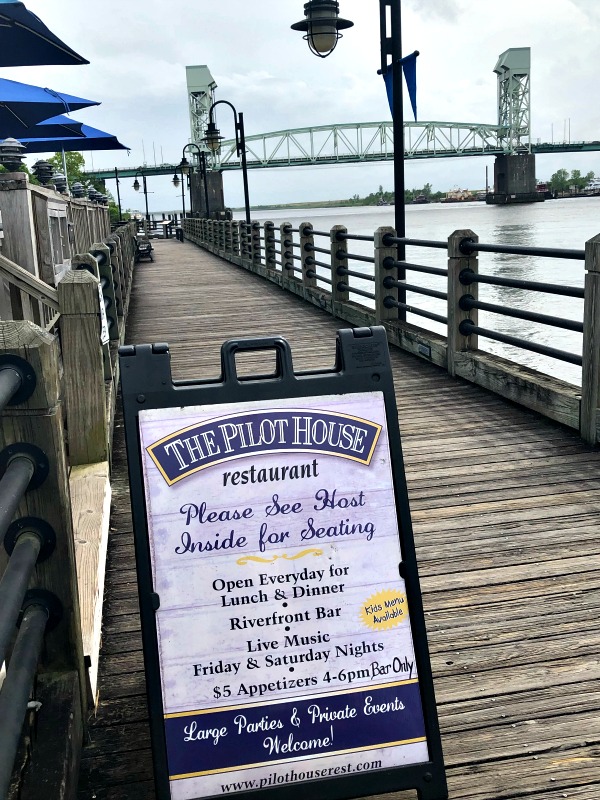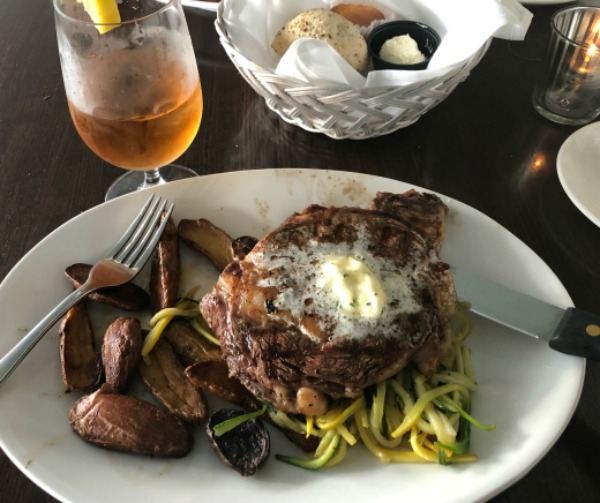 After dinner we decided to head over to Carolina Beach where we were booked for the weekend to stay at the Golden Sands Motel. This ended our first day in the Wilmington area. You can see here-> how we spent days 2-4 in the Wilmington and surrounding beaches area.