I only recommend products I use myself and all opinions expressed here are our own. This post may contain affiliate links that at no additional cost to you, I may earn a small commission.
The Wizarding World of Harry Potter at Universal Orlando is still the best theme park area built to immerse you in a particular movie-themed world. Part of its success is its size. There are actually two Wizarding World lands. Here's how to do the Wizarding World of Harry Potter on a budget.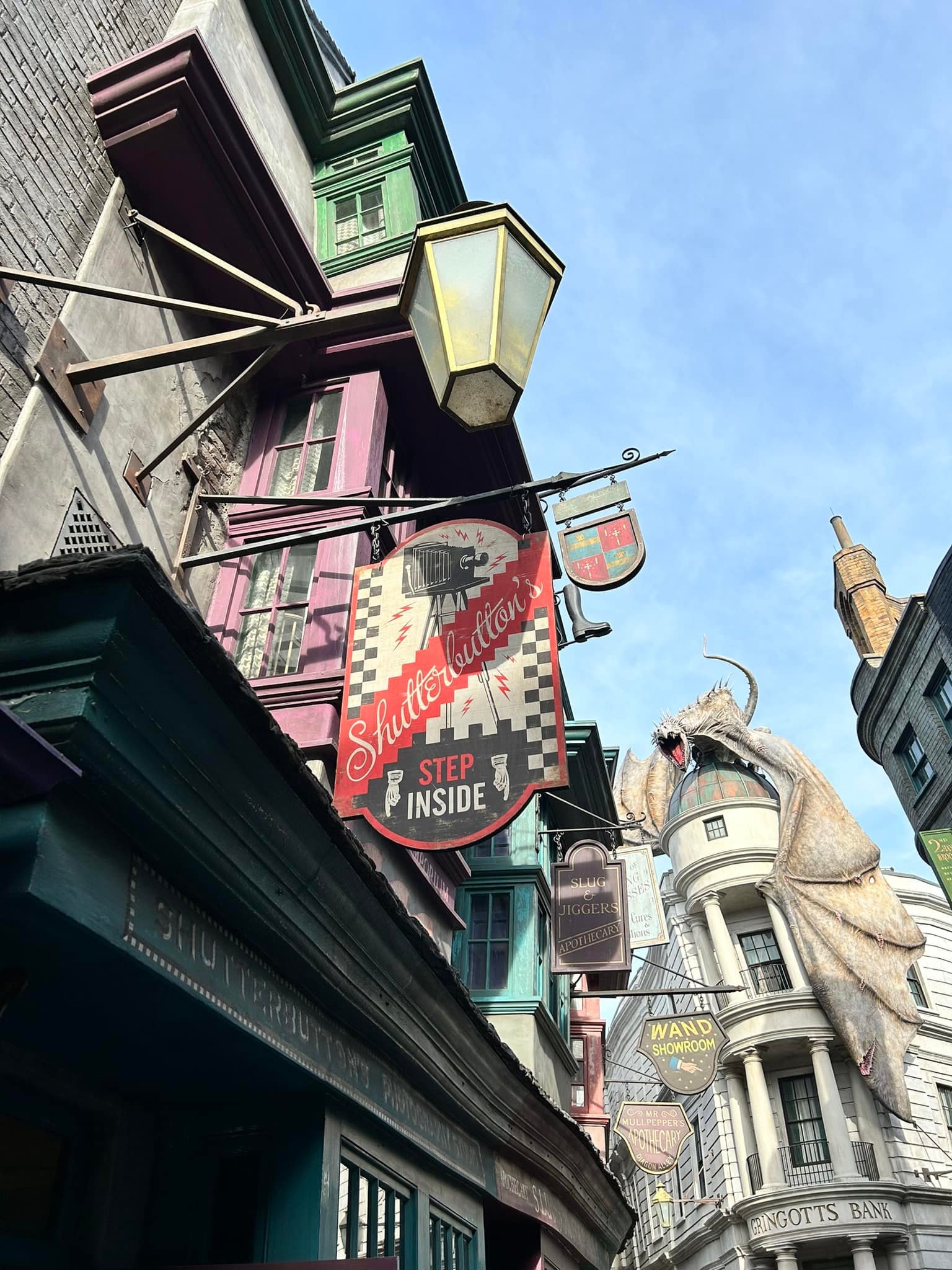 Wizarding World of Harry Potter- One Ticket or Two
Although they span two theme parks, the Wizarding Worlds are connected to each other via Hogwarts Magical Express. Now, this attraction is only available when you purchase a Park 2 Park pass. That means you'll need to upgrade your ticket to access both Islands of Adventure and Universal Studios Florida. This can be a savings if you plan on combining two parks in one day anyway, but it can also be a pricey add-on if you did not plan on buying more than one ticket. If this is the case, you will have to choose between Hogsmeade at Islands of Adventure and Diagon Alley in Universal Studios Florida. If you really want to see it all, I recommend a one day park to
park ticket instead of two separate days. It's a more connected experience and it's cheaper overall to do it that way if you want to explore the Wizarding World of Harry Potter on a budget.
"Free" Wizarding World Experiences
Once inside the Wizarding World, all you have to do is geek out at how "real" everything looks. You will feel like you are actually in the Harry Potter universe. The great thing about that is that part of the experience is free… well, outside of the cost of admission. There are other ways to spend money while in the Wizarding World, but you don't have to blow your budget in order to have a good time.
To start with, the rides are free. Your ticket obviously includes access to the rides which include Hagrid's Magical Creatures Motorbike Adventure, Harry Potter and the Forbidden Journey, Harry Potter and the Escape from Hogwarts, and Flight of the Hippogriff. The Hogwarts Magical Express is part of that as well. The other "free" aspect of the Wizarding World is the live entertainment. There are plenty of shows to catch within these areas that add value to your time spent and make the environment more magical. You can even get a free souvenir in the form of a celebration button or a Wizarding World map!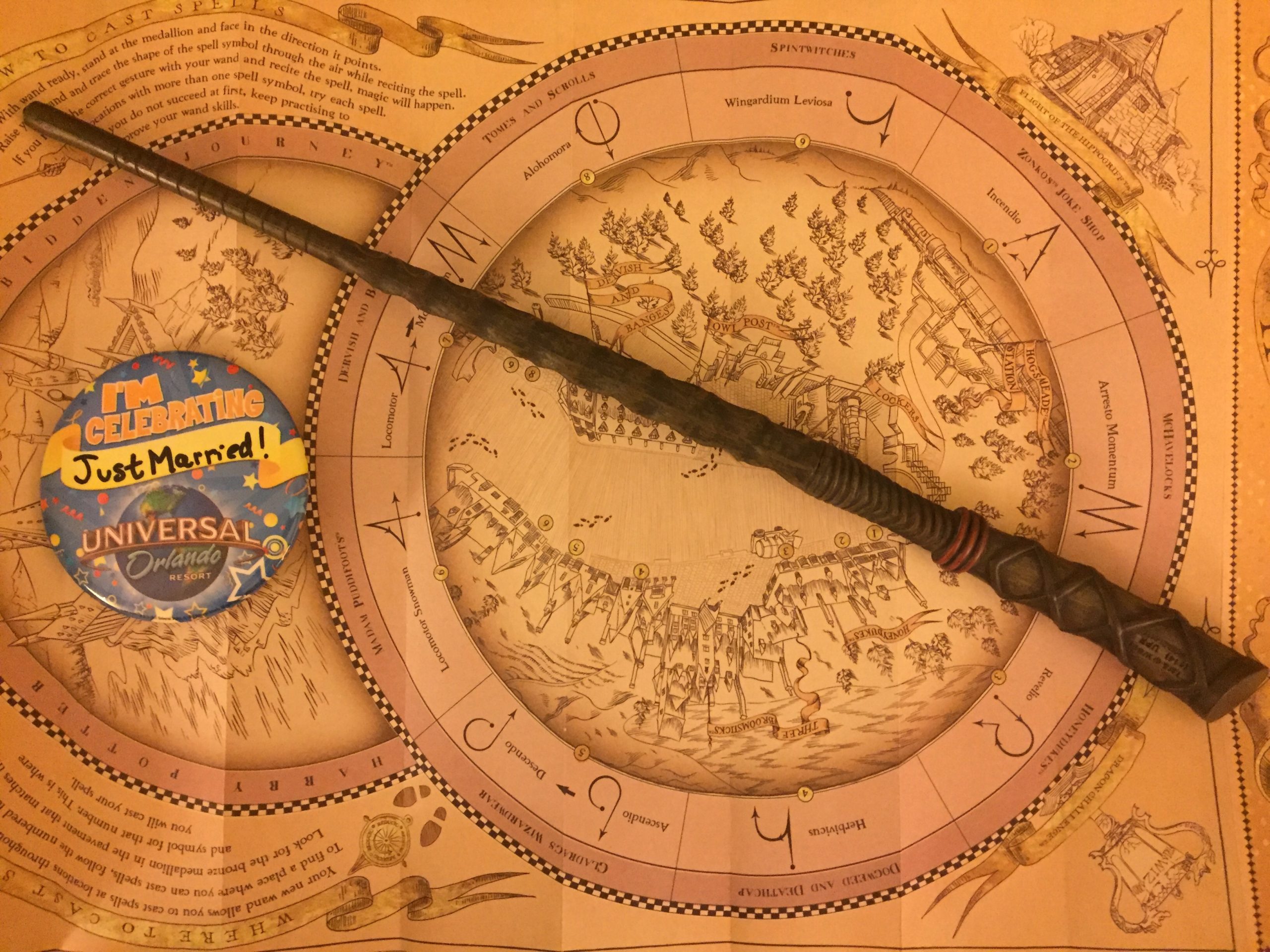 What'll Cost Ya
There are also plenty of ways to spend money as well, including on food and merchandise. The hardest product to pass on will be a magic wand at Ollivanders. These aren't cheap and they have a lot of functions within the wizarding world that allow you to interact with the environment in fun ways. Other irresistible expenses might include butterbeer, or any variety of confections found at Honeydukes. Although there are excellent dining options in the Wizarding World, these too can be experiences that you may want to budget for.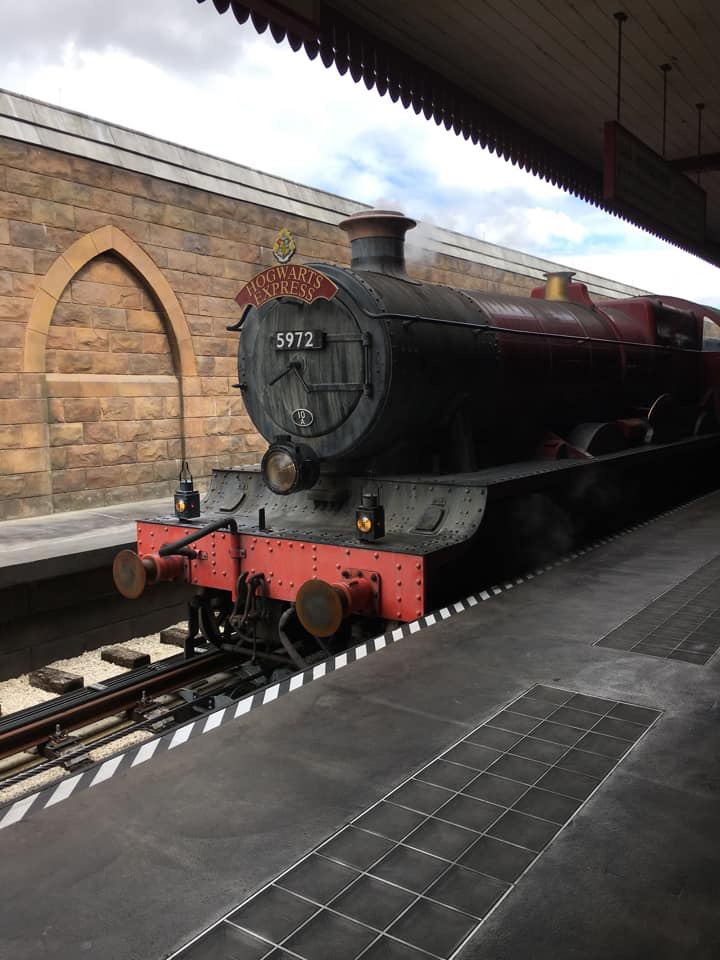 The important thing about visiting the Wizarding World of Harry Potter on a budget is to stick to said budget. Luckily, there are plenty of cute souvenirs that are really inexpensive. You can also dine relatively cheaply if you have a food budget. Three Broomsticks at Hogsmeade and The Leaky Cauldron in Diagon Alley are both quick-service restaurants. While not cheap, the prices and variety of options are slightly better at the Leaky Cauldron.
I am a certified Universal Studios travel agent and if you want to plan a trip to the Wizarding World of Harry Potter please reach out to me or submit a free vacation quote request and we can start planning your next magical adventure together and get your Hogwarts letter on its way to you.