I only recommend products I use myself and all opinions expressed here are our own. This post may contain affiliate links that at no additional cost to you, I may earn a small commission.
What better way for our daughter to take out her pent-up energy of home isolation since March 2020 than on some Wubble Rumblers inflatable toys. This Wubble Rumblers and Jigglers post is sponsored by Wubble; as always opinions are those of the It's Shanaka writers.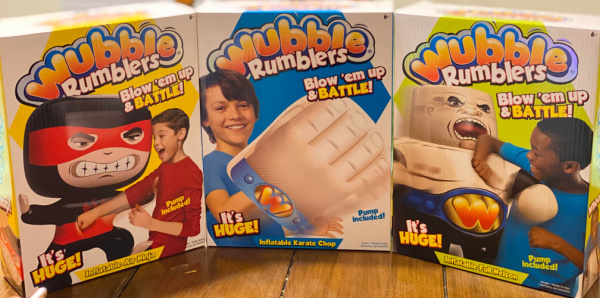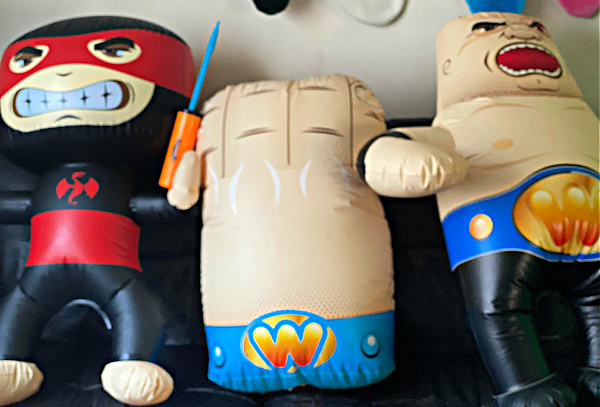 Wubble Rumblers inflatable toys
Wubble Rumblers include two characters, the Air Ninja and the Full Nelson Wrestler. There are also two inflatable hand options- the Karate Chop and the Fist Bump. Designed for rough and tumble play, these inflatable toys from NSI International are great toys that my four year old daughter absolutely loves. At two feet long (inflated) both the Air Ninja and Full Nelson Wrestler allow her to knock them around as she plays with them. We let her play with them inside as long as she is in her playroom where nothing can get knocked over and broken. She has had some hilarious rumbling adventures with these toys.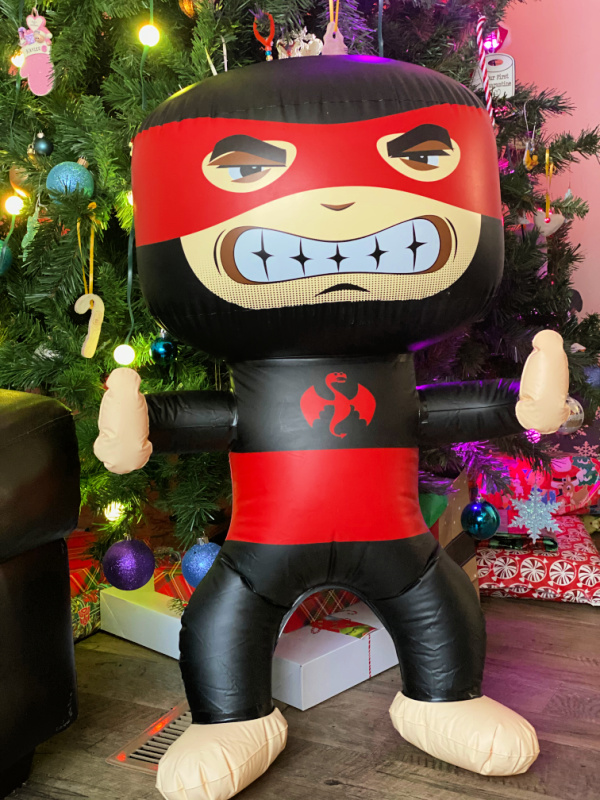 The Karate Chop measures about 1.5 feet long (inflated). It's been hilarious to watch Kaylee chase her older brothers with the Karate Chop Wubble Rumbler on her arm. These inflatable toys are not just for rumbling fun either. Kaylee is small enough that she can lay on them as she watches tv in the playroom. She also has made the Ninja and Wrestler hang out at tea parties with her too.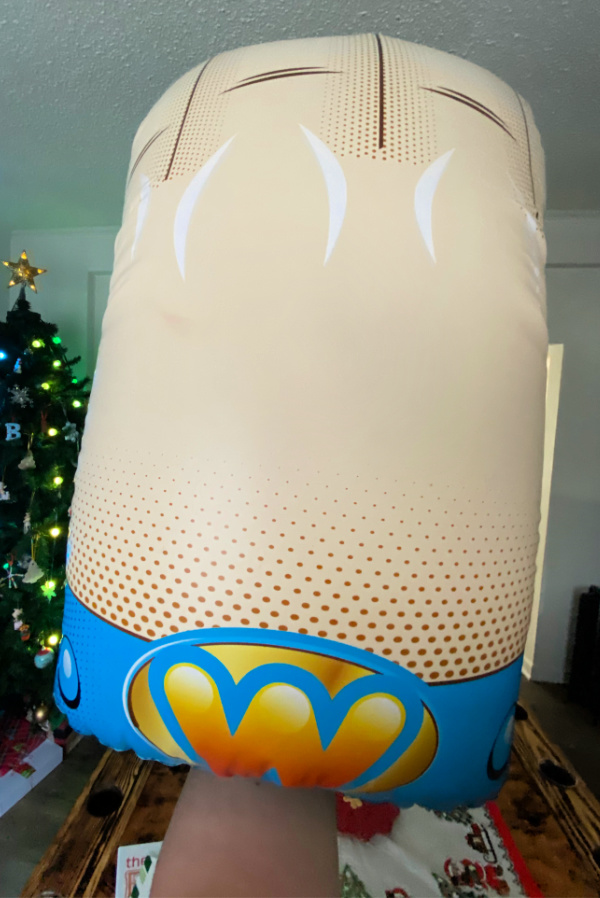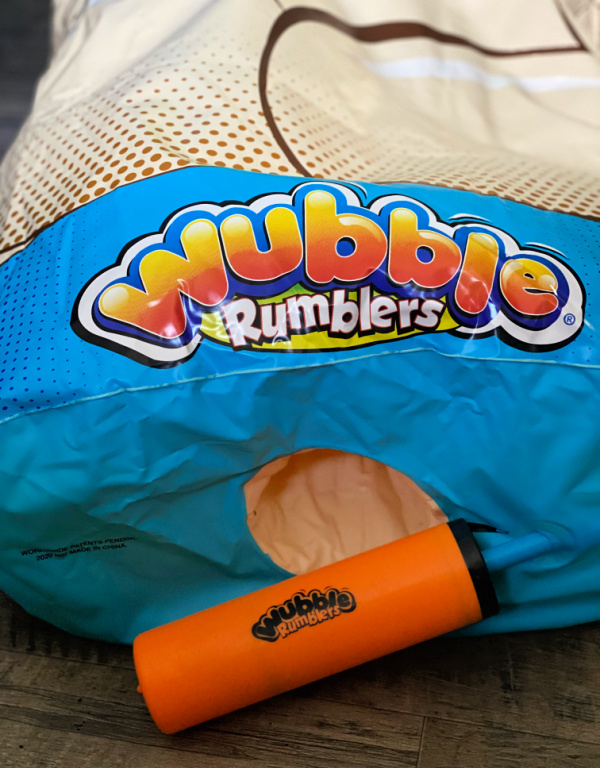 From the makers of the Super Wubble Ball, the Wubble Rumblers material is lightweight and bouncy making them very durable. Each Wubble Rumbler comes with a pump and retail for around $12.99 each. You can find them at your local Target store or at Target.com.
Fuzzy Wubble Jigglers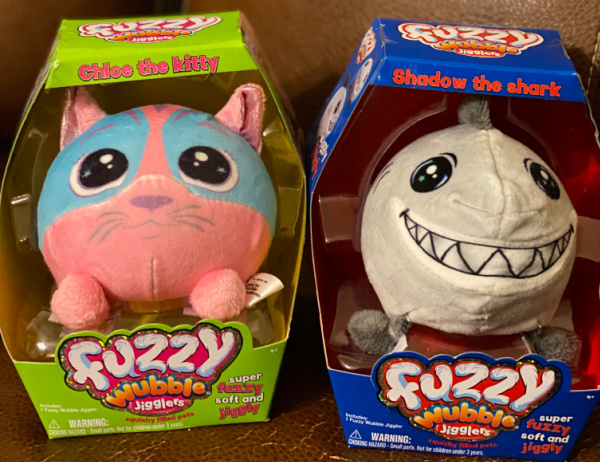 Along with the Wubble Rumblers, Kaylee also received two Fuzzy Wubble Jigglers. She added Chloe the kitty and Shadow the shark to the toy pets she plays with. The jigglers measure 4 to 4 ½ inches in size and come filled with a liquid instead of air.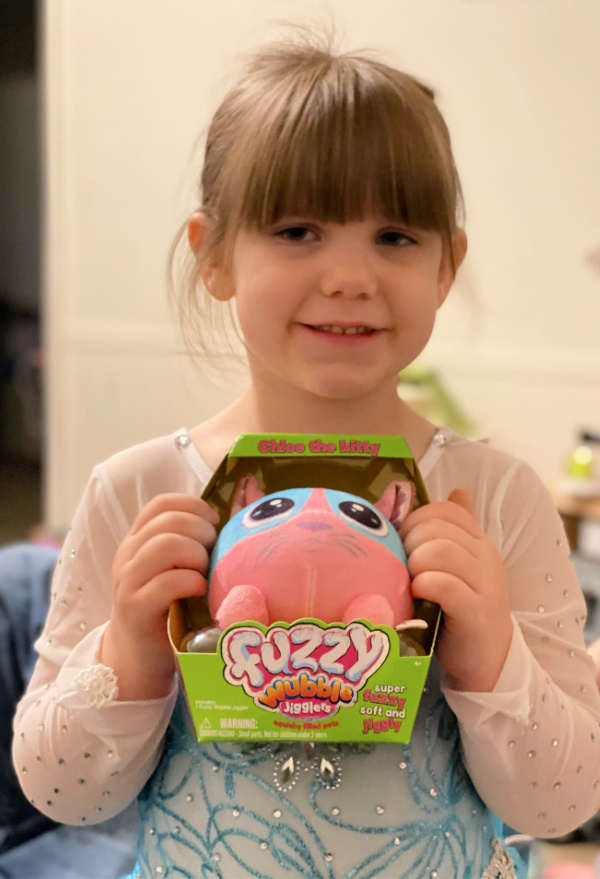 There are four other jigglers in addition to the kitty and shark including a unicorn, piglet, octopus, and a narwhal. Not requiring any real food or clean up, these wiggly, jiggly, pint sized pets are perfect for her to play with. The Fuzzy Wubble Jigglers retail for $12.99 each and can be found at Target or Target.com.