I only recommend products I use myself and all opinions expressed here are our own. This post may contain affiliate links that at no additional cost to you, I may earn a small commission.
Thanks to Name Bubbles for sponsoring this #NameBubblesB2School personalized name labels post. Our kids get to go back to in person school full time this fall. Our youngest is starting pre-k this year. How is that even possible? She has been at the same daycare since I started working in the insurance industry. This will be her last year at the daycare. In the three years she has been going to the daycare, can you guess how many nap blankets and pieces of clothing we have lost? I stopped counting it had gotten so bad. Just last week she managed to misplace a beach towel after water time.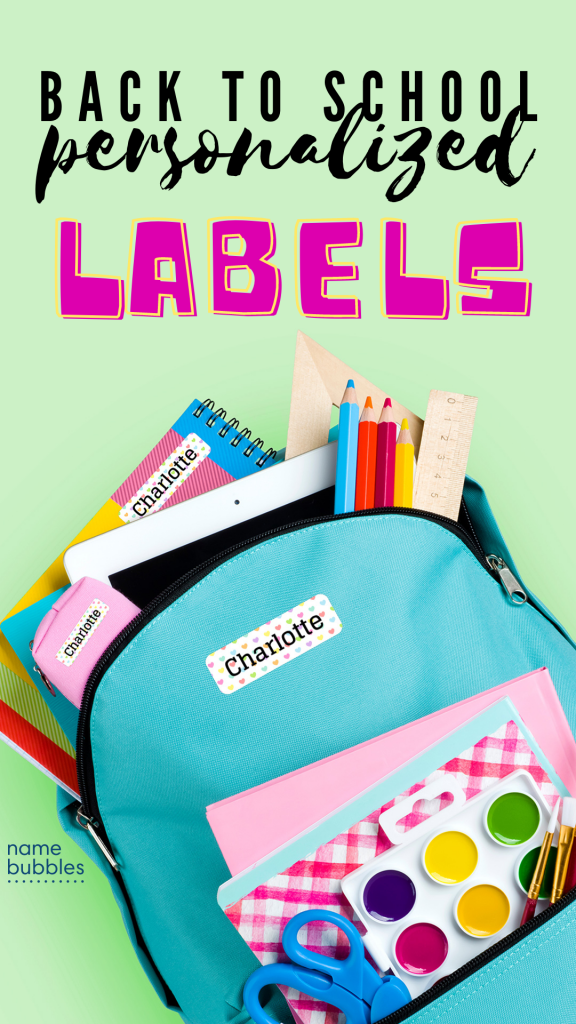 A new school year after spending a year homeschooling with Mom means school supplies traveling back and forth once again. We will need to better brand Kaylee's items as she heads into pre-k which is where Name Bubbles comes in. I will make sure to label her the insides of her shoes, her backpack, her changes of clothes, her nap blanket, and her jackets. Name Bubbles personalized labels are washable so you can stick them on everything even clothes that take a trip through the washer and dryer.
I don't think there is another Kaylee at daycare, but I am not willing to take that chance. We have trouble keeping up with school stuff as it is so if there are other Kaylee's in class this fall it will be easy to spot the Name Bubbles for our Kaylee. She doesn't like tags that flap around and rub against her so most of her clothes are tagless which makes it even easier to place labels on any section we want.
About Name Bubbles
Michelle Brandriss, founder and President, started Name Bubbles to help other fellow moms (and dads!) stay organized. After her experiences of sending her son off to daycare only to discover half the things she packed for him didn't return home, she resorted to the tape and permanent marker method (gasp!). The outcome? A new way to label and thus NameBubbles.com was born.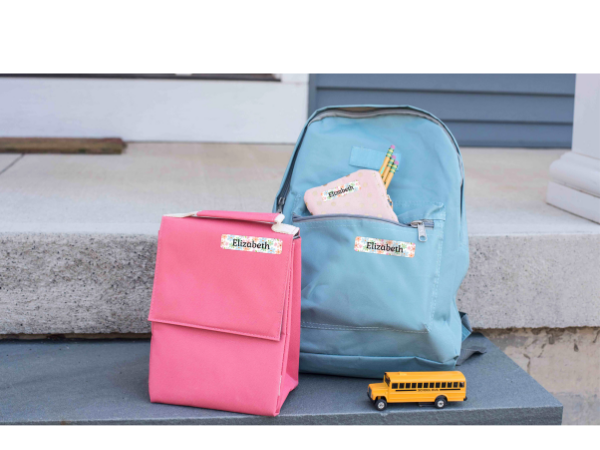 Name Bubbles custom name labels coupon
Do you need labels that are dishwasher safe? Name Bubbles has them. Do you need press and stick labels? Name Bubbles has them. Do you prefer the iron on labels? Name Bubbles has those too. They also offer write on labels and shoe labels. You can also shop the Name Bubbles value packs if you are looking for a combo of different size labels. There is a daycare pack and a school pack which both will be useful this fall. You can use Name Bubbles coupon code BUBBLE20 to get 20% off your order through the end of the year (12/31/21).
Lunch bags, backpacks, clothes, shoes, water bottles, school supplies, jackets, hats, snack bags, pencil pouches, storage containers and bins- you can put Name Bubbles labels on all of it and more. You can even choose the shape and size of the labels with "Design Your Own" options. There are cute tie dye designs, cupcakes, sports, watermelons, camouflage, and many more fun designs to choose from. What will you be labeling for back to school this year?