I only recommend products I use myself and all opinions expressed here are our own. This post may contain affiliate links that at no additional cost to you, I may earn a small commission.
At a time when staying home is our way to spend time together, Laser X laser tag products had all of us running around having fun. Laser X offers at home laser tag game systems for indoor and outdoor play. This Laser X review is sponsored by Laser X; as always opinions are those of the It's Shanaka writers.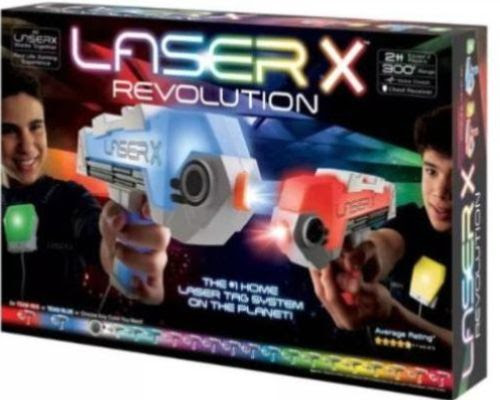 Laser X Revolution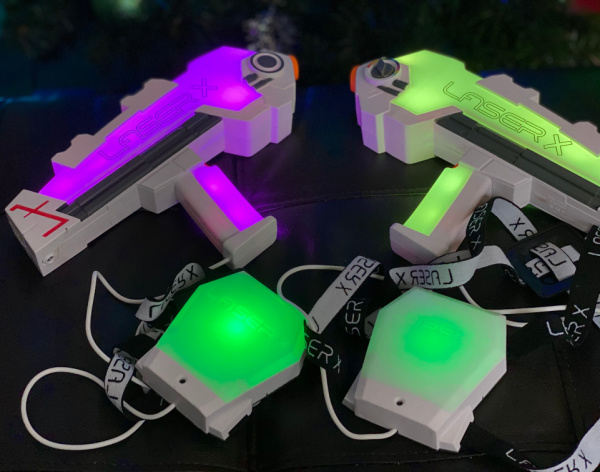 You get two infrared blasters and chest receivers in the Laser X Revolution set. The blasters feature a 300 feet range which is the length of a football field. Though recommended for ages 6+, our 4 year old was able to hold her own playing against her Daddy and brothers. I think the quick slide reload feature makes the blasters easy for her to maneuver. She also loves that she can not only choose to be on the red or blue team but she can go "neutral" and pick her own color. Her favorite color changes daily so it makes it more fun for her to get to choose her own team.
Once you have your blaster on and team colors chosen you can start blasting the other teams. Reloading gives you 10 extra blaster shots. For every minute that you can go without getting hit by an opponent you can earn a life back to your game. As mentioned before you can choose to be on the red or blue team or you can choose any other color and be "neutral" which allows you to both hit and be hit by anyone.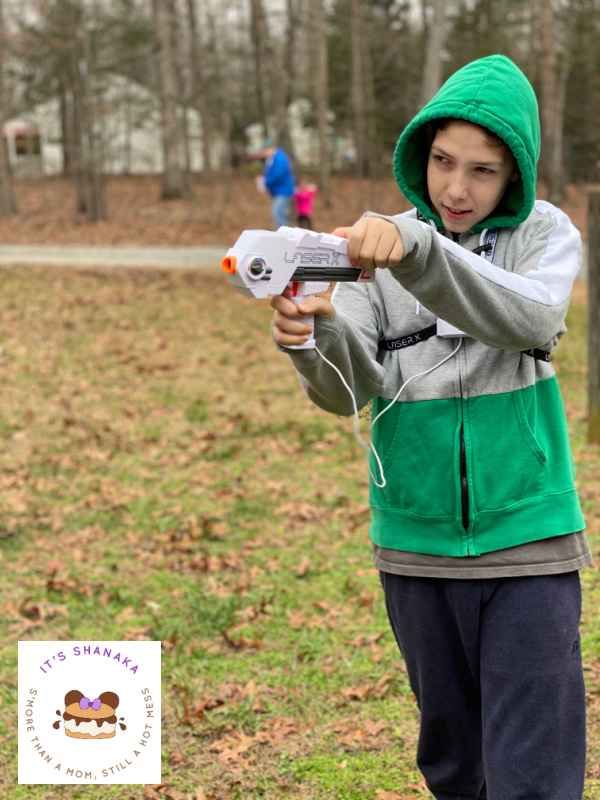 The Laser X Revolution set makes a great family game. All of the Laser X sets are cross compatible so if you get multiple sets or different sets they all can play together. You can find Laser X Revolution at your local Target or Walmart store or online at Target.com or Walmart.com. It's normally $39.99 but right now it's on sale for $29.99. The system does require batteries that are not included. Another Laser X option is the Laser X Micro B2 Blasters for $19.99.
Laser X Evolution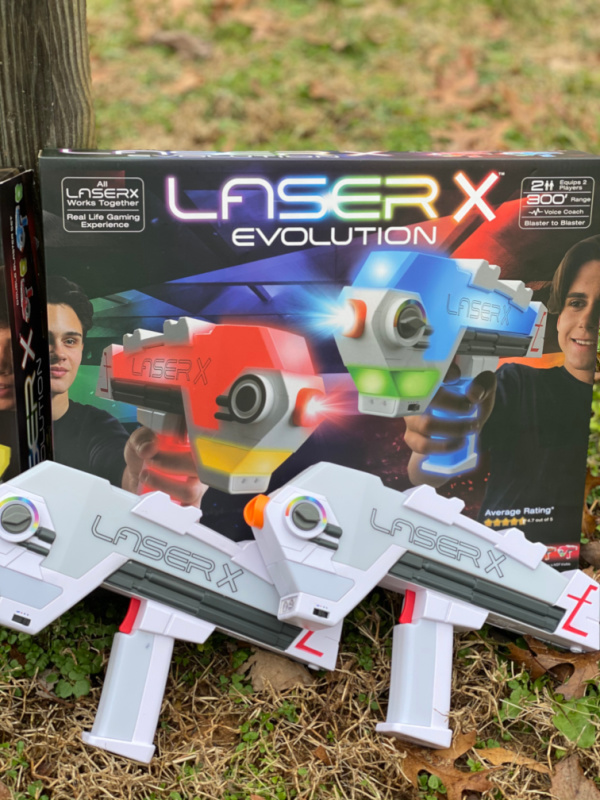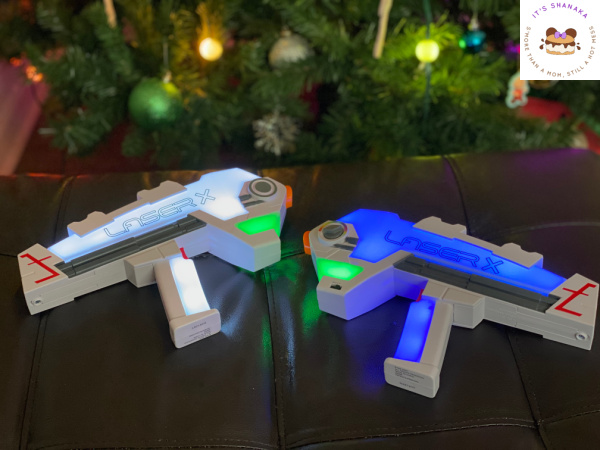 Laser X Evolution is a new addition to the Laser X line of laser tag blasters. Though similar to Laser X Revolution, the Laser X Evolution blasters are cordless and do not require the wear of a chest plate. I like these blasters more because I don't have to try to smoosh my plus size chest under a chest plate strap. Same as the Revolution blasters, the Evolution laser tag blasters reach up to 300 feet. We have the capability to fire through windows and bounce the lasers off of walls. With the Laser X Evolution blasters you have the option to be red or blue team or a neutral team color. Because all of the Laser X products are cross compatible we can play with both Evolution and Revolution blasters together in the same rounds of play.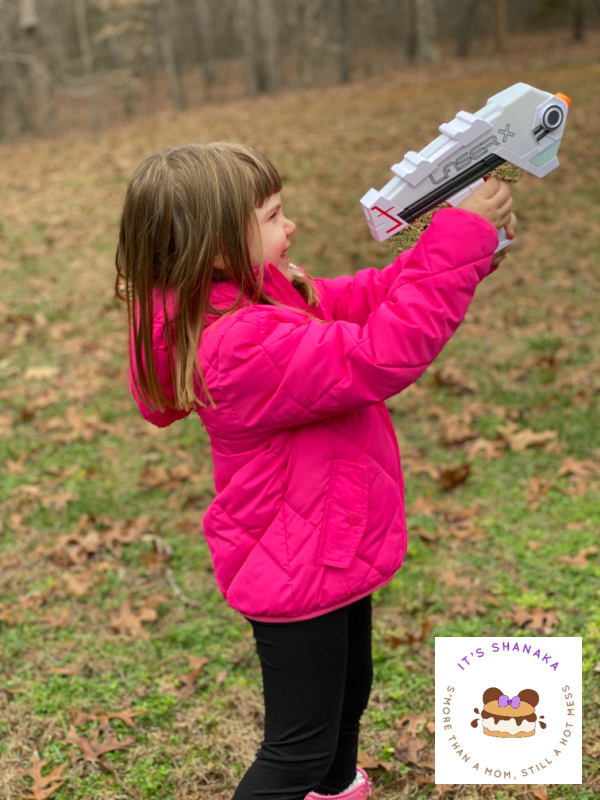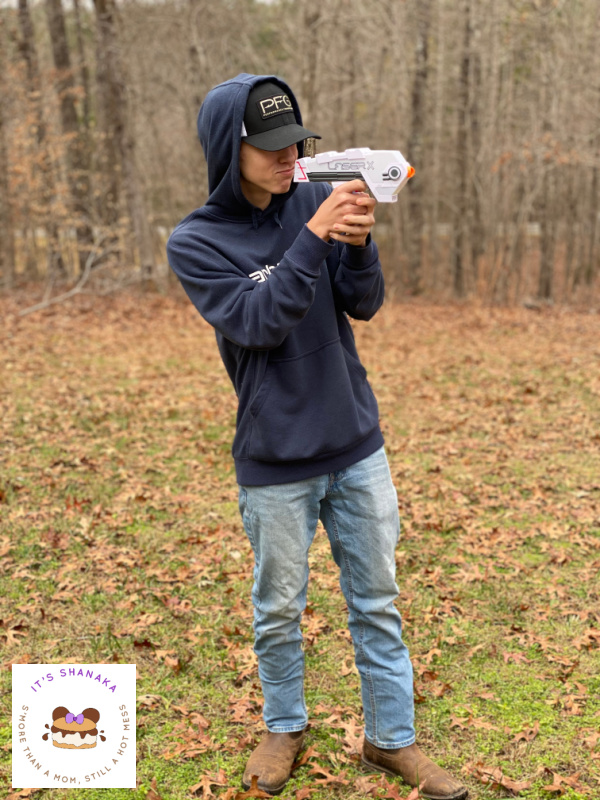 The blasters have a coach voice on them so that when we are getting hit he tells us to get out of there or when we are low on lives left he lets you know that also. This is great so that we can try to last longer in each round of play without having to flip the blaster to see what our sensor color is or be running around trying to hit the other teams when your blaster is out.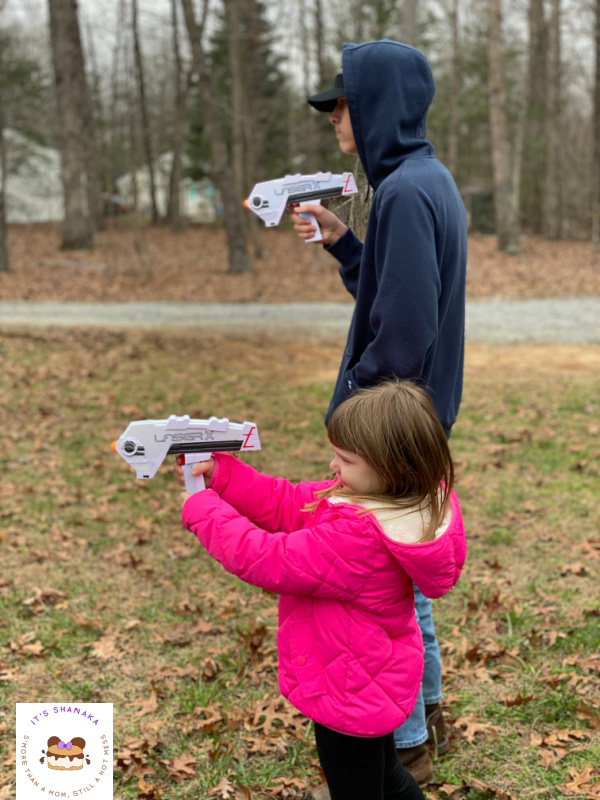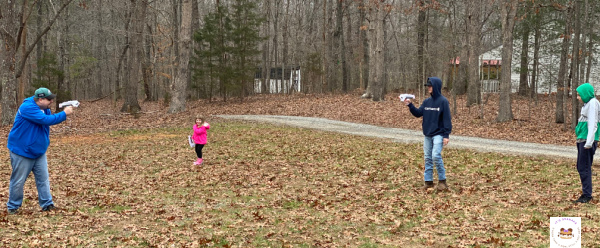 The infrared laser beams are not visible to the eye on any of the Laser X blasters. The Evolution blasters also require batteries that are not included. You can find Laser X Evolution and the other Laser X products at your local Walmart or Target or Target.com or Walmart.com.