I only recommend products I use myself and all opinions expressed here are our own. This post may contain affiliate links that at no additional cost to you, I may earn a small commission.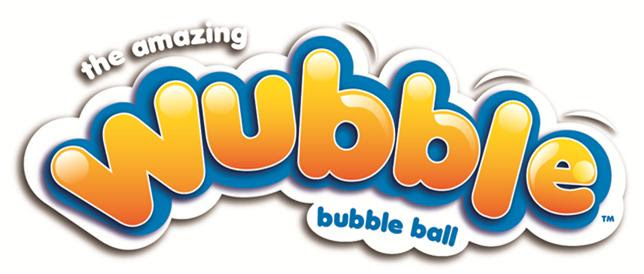 The amazing Wubble bubble ball. Is it truly as amazing as they say and make it look on tv? We were determined to find out. I took our Wubble bubble ball with us when we went to visit family a few weekends ago. I thought what better way to test just how amazing the ball was by blowing it up and pitching it outside with 7 children ages 3-11.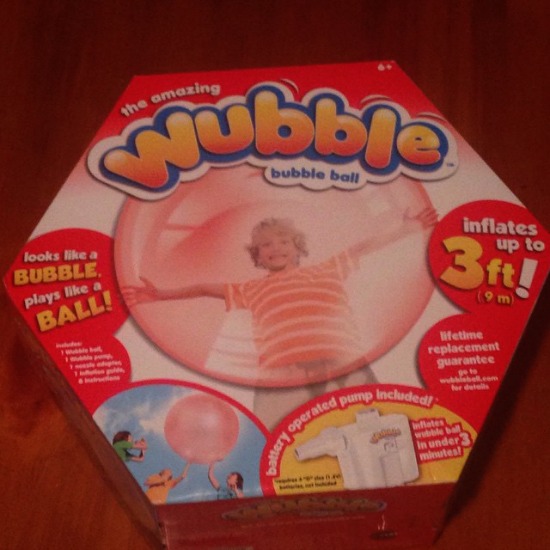 What is the Wubble ball? Is it a bubble? Is it a ball? No, they call it the Wubble- it looks like a bubble and plays like a ball. The Wubble ball is made of a special thermo-stretch material. You can inflate the Wubble ball up to 3 feet! That's a lot of Wubble.
In the box for the Wubble bubble ball you get:
a (deflated, flat) Wubble ball
air pump
nozzle adapter
instruction guide and a measuring tape
All you'll need in addition to your Wubble ball kit is (4) D batteries. Use the battery powered pump to carefully inflate (blow up) your Wubble making sure to measure your Wubble along the way to keep it within the suggested size for optimum play. It only takes 2 minutes! So the kids weren't standing around wondering if it was ready yet. I did notice when we opened our Wubble ball that it had a really strong odor to it. The kids said it smelled like wet paint. Once it was inflated and they had it outside though of course they didn't notice or care about any smell.
I was watching the seven kids bounce, kick, throw, chase, sit on, jump on and play with the Wubble bubble ball. I was just waiting for it to happen. All seemed well though but I just knew that they would be so rough on it that the ball would not be able to handle them. Sure enough 20 minutes later I had some sad faces because after getting the Wubble ball stuck in a pine tree the Wubble bubble ball popped. We knew the Wubble bubble ball was indeed not indestructible so we knew it was possible to pop but I believe that if it had not landed in the tree the ball would have lasted longer.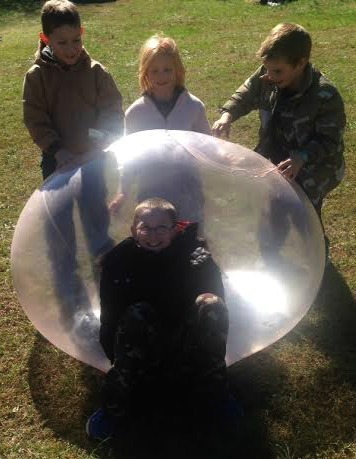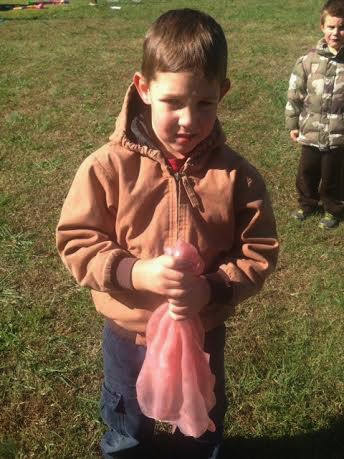 No need for the sad faces for long though because I told them we would get a replacement (thanks Wubble for the lifetime replacement guarantee). We received a second Wubble bubble ball and followed the same instructions with inflating. I'm happy to report that Wubble bubble ball #2 has survived much longer with my kids. We have made sure to keep it away from the trees.
Wubble Ball is available at Target, Toys R Us and online at www.wubbleball.com for $19.99. Wubble Ball is on Twitter and Facebook. Wubble has won numerous toy awards, including an Oppenheim Toy Portfolio Best Toy Award, a National Parenting Center Seal of Approval, a Mr. Dad Approved Award, a Parent's Choice Award and the Dr. Toy Best 100 Picks Award and more.
Do I regret getting the Wubble bubble ball for the boys? No. Sure, the first one popped but it did get stuck in a tree and I mean it has an awesome lifetime replacement guarantee. How many other inflatable toy balls have that? Seeing how much fun the boys have had with this makes it a toy that we can say is worth the $19.99. If you have questions about the Wubble bubble ball you can check out their site and read the helpful wubble ball FAQ section.