I only recommend products I use myself and all opinions expressed here are our own. This post may contain affiliate links that at no additional cost to you, I may earn a small commission.
People brag about the beaches in Florida, South Carolina, North Carolina and all over the east coast but for me I enjoy the beaches right in my home state of Virginia just as much as any of the others. I have my top 10 reasons to visit Virginia Beach and this time I'm sharing photos I took at Sarah Constant beach in Ocean View. There were multiple life guards on duty and the kids were ready to hit the water. It was warm and the water was cool. We had a great time and I'm all ready looking at the calendar to see when we can go back.
I got myself a new dslr Nikon camera. Before tackling food photography for blog posts I took it with me to the beach to test out the different settings in the outdoor, natural light. Before this new camera I always took photos on my iPhone with the camera+ app. There is nothing wrong with that but when the opportunity came about that I could get the Nikon I wanted to see if it was that much better than the photos I was taking on my iPhone. Ok so back to the beach...
My boys don't get to the beach very often. We haven't visited lately as a family during the warm seasons and when we did get around to going it was too cool to even think about getting in the water. When we took our trip to Great Wolf Lodge, I took extra time and made the hour ride to visit my cousins and their kids that live in Norfolk. We only had a little bit of time for the beach but hey, some time is better than no time and hopefully you'll see just how much fun we ended up having in that little bit of time. I'm ready to get my toes back in the water and sand that's for sure.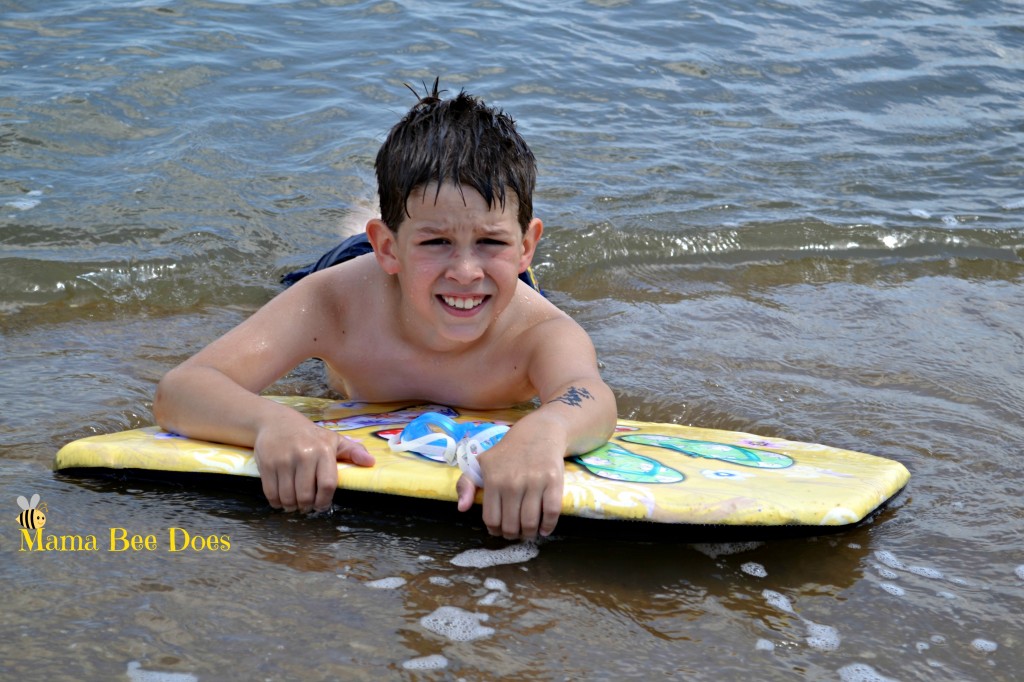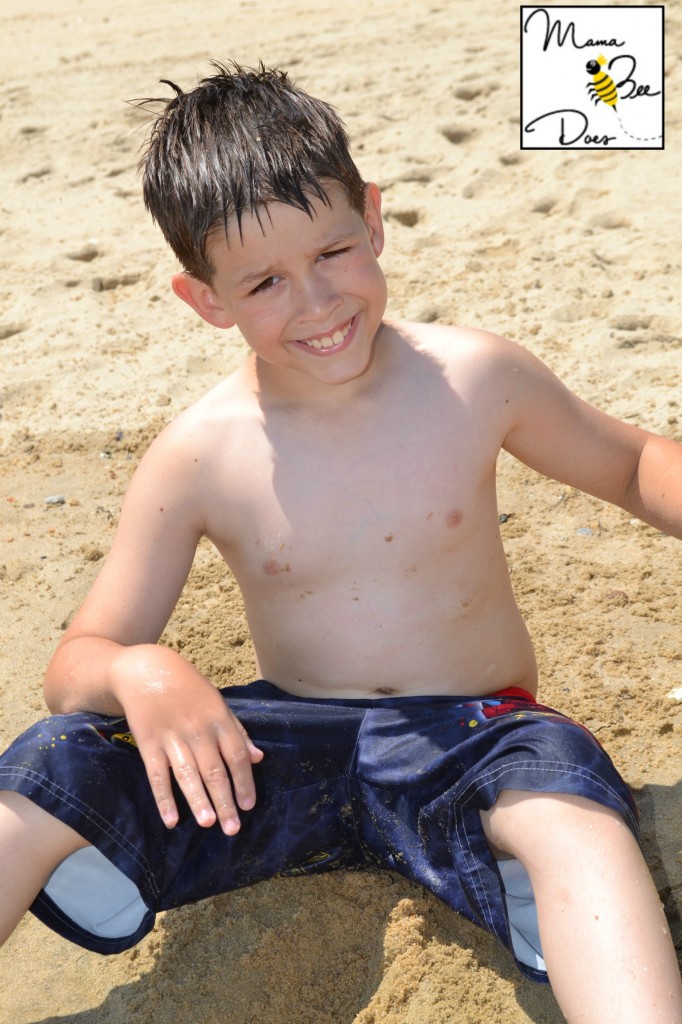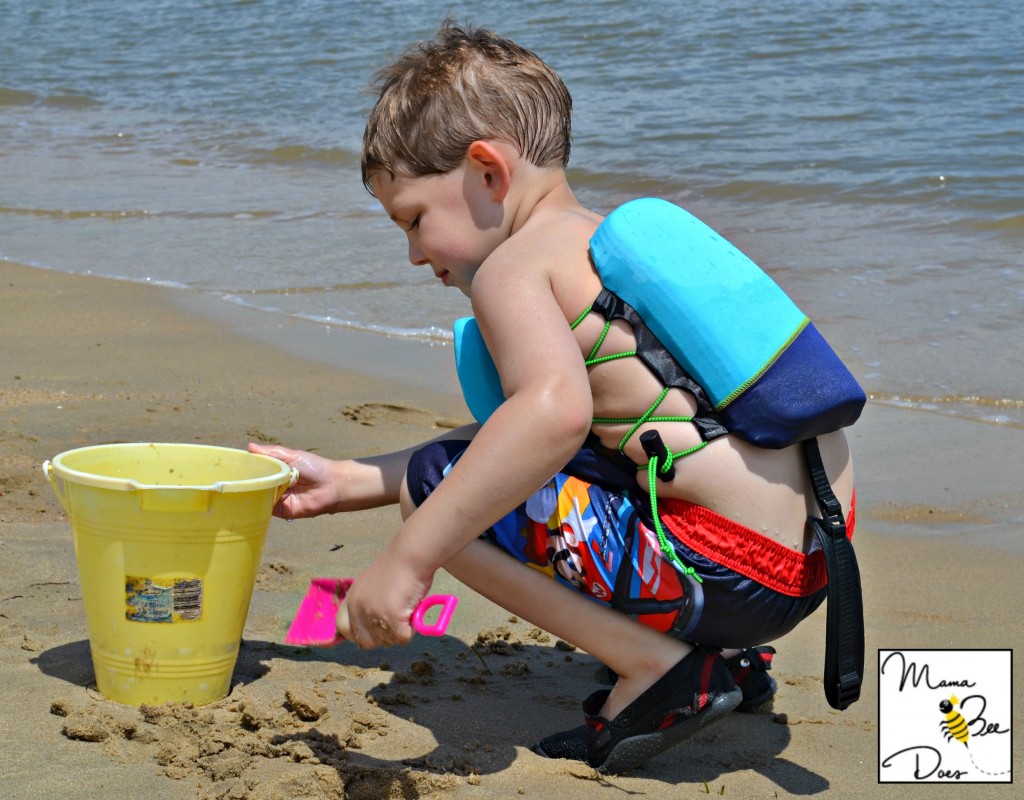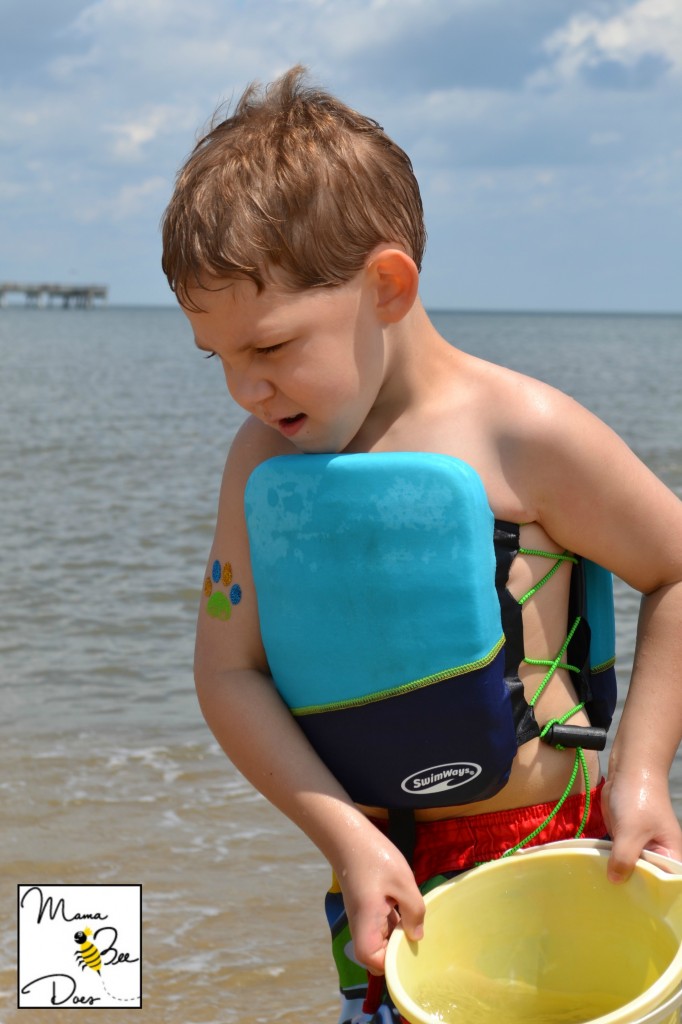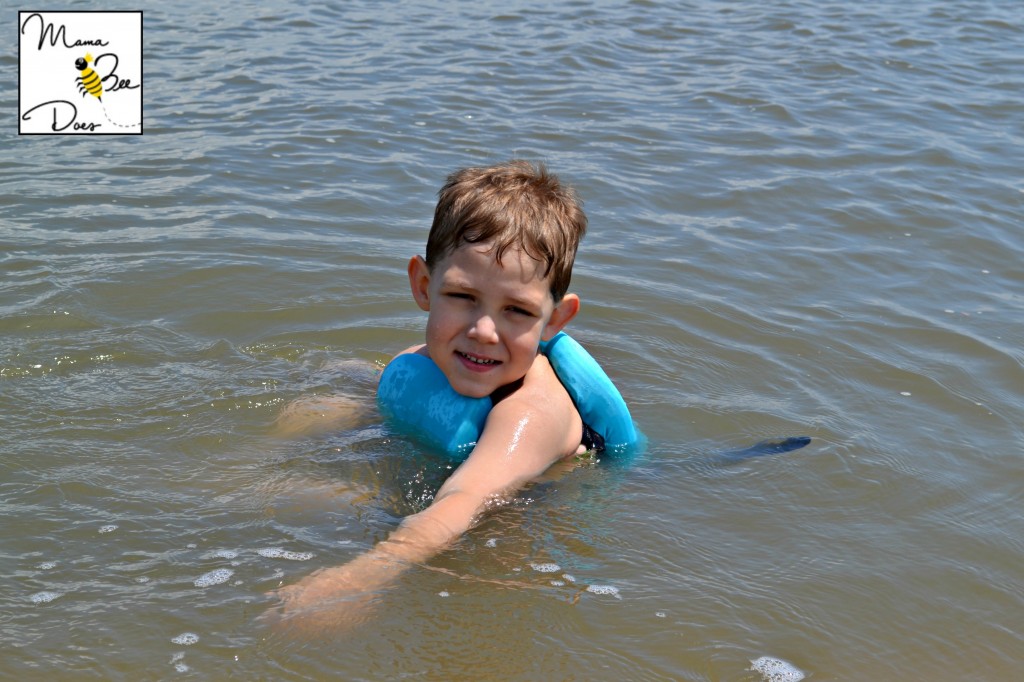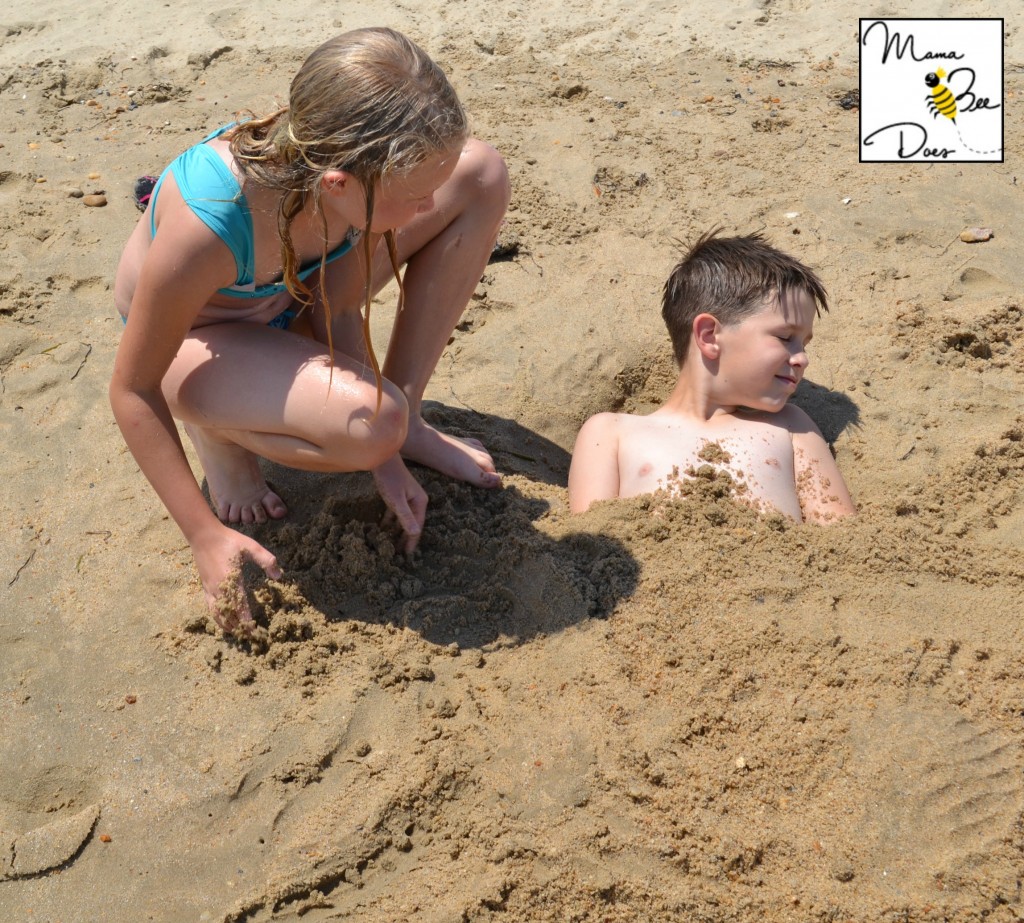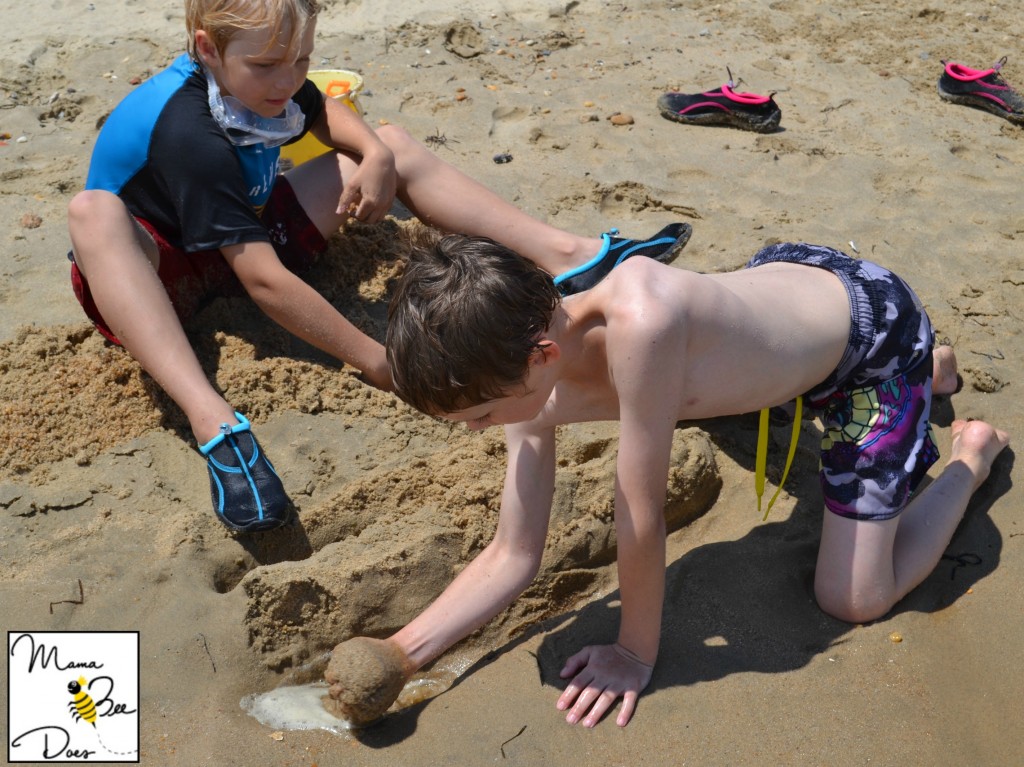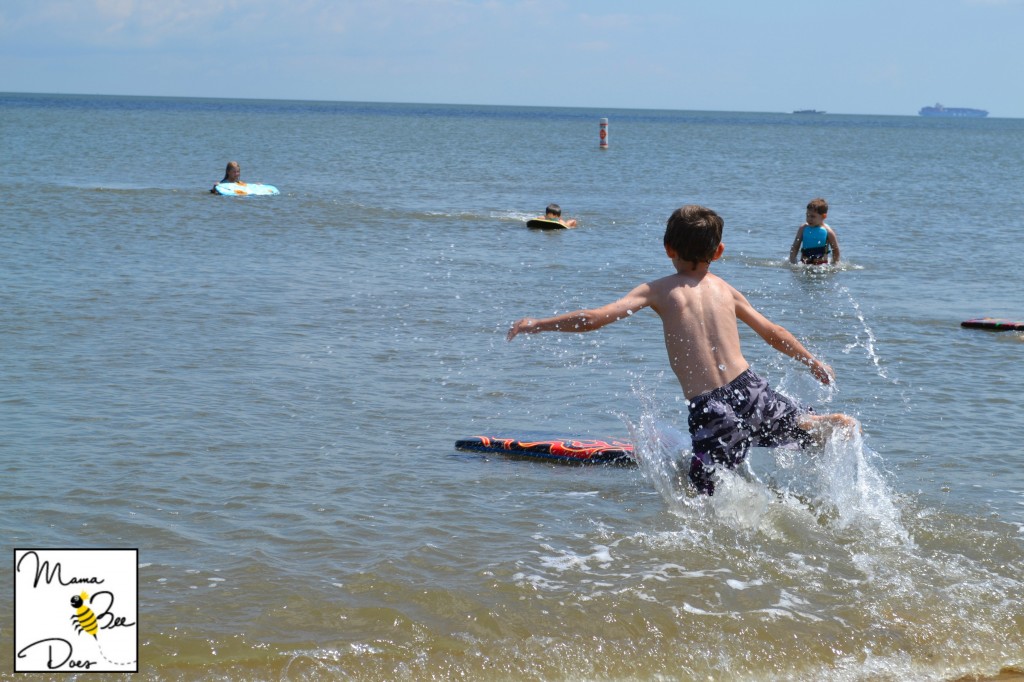 From sand castles and moats to swimming and being buried in the sand, it doesn't take much to keep 5 kids ages 5-9 entertained for a while with just some sand, water and a few beach toys. It was nice to not be surrounded by a ton of people. We could sit and relax a little while and work on our tan lines while the kids played. What a nice way to kick off our summer. Oh and I'm really loving how well my Nikon camera takes photos.