I only recommend products I use myself and all opinions expressed here are our own. This post may contain affiliate links that at no additional cost to you, I may earn a small commission.
This post is sponsored by Byron's BBQ & Sam's Club. The holidays were a whirl wind of go,go,go and do,do,do. I did all the Christmas decorating, gift buying and wrapping and some days cooking big meals just weren't in the cards for me. Mama needs a break sometimes. Right before Christmas my two boys and I both suffered through a week of having the norovirus. Nasty little stomach bug. Once I was well and feeling normal again I still wasn't up for cooking a lot. Thankfully I had a tray of Byron's fully cooked BBQ from Sam's Club. The bbq comes in a tin 4 lb. tray. The bbq comes precooked, you just have to heat it up and enjoy. After heating the bbq in the oven I put it on some small King's Hawaiian rolls and we had bbq sliders with a side of tater tots. The sweet and spicy of the bbq with the slight sweetness of the rolls is a perfect combo for my family. I also ate it right from a small bowl for lunch. I enjoy a good BBQ and the Byron's BBQ is right at the top of my list of good brands to buy whether it's just for me and the two boys or if we are having a family gathering or party.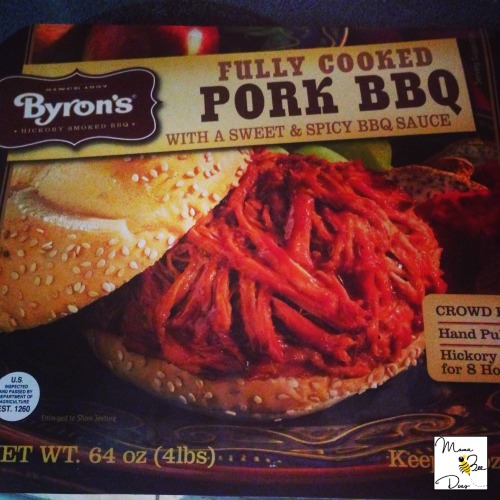 My youngest boy doesn't care much for spicy foods. Anything the least bit hot or spicy tasting to him and he tells me it's too "picey" and hurts his belly. I wasn't sure how he would do with the Byron's BBQ. Luckily we had 0 bbq sliders wasted from dinner. He enjoyed the bbq and even asked for seconds. My grandpa has fixed homemade bbq for years and years and my entire family loves it. Even my family bbq master approves of the Byron's pork bbq. Of all the years I've been a Sam's Club member I had never purchased the Byron's fully cooked pork BBQ before. We were missing out!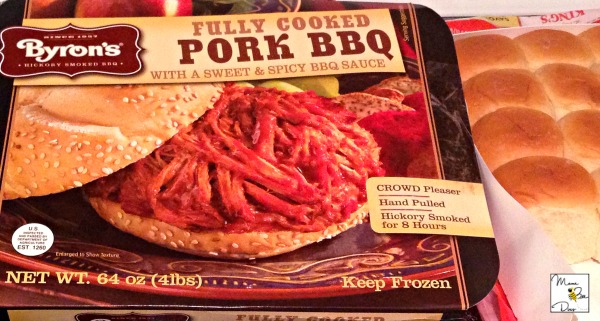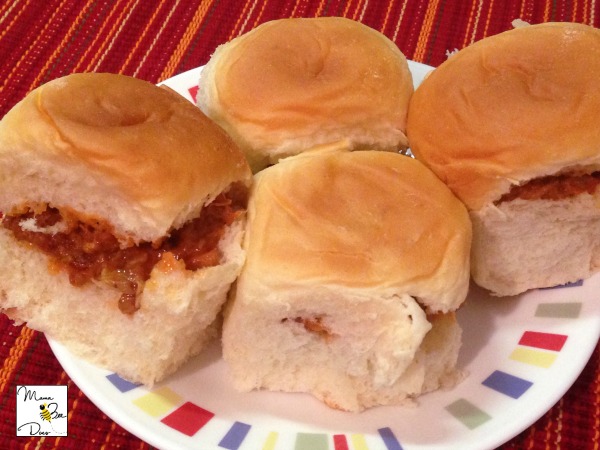 You can find the Byron's BBQ at your local Sam's Club store. You need a Sam's Club membership to shop. Some times there are free weekends to shop without a membership but those aren't all that often. More of a once in a while trial type thing. If you have been a guest with anyone to a Sam's Club you've seen that the membership is worth it if you buy in bulk. How about a free year membership to Sam's Club? We have one to give to a Mama Bee Does fan.
Giveaway! WIN 1 free year membership to Sam's Club
Use the giveaway tools form below to enter the giveaway. Giveaway is open to US residents only and will close Friday, January 10, 2014 at 11:59pm ET.
disclaimer: I received Byron's fully cooked pork BBQ and a gift card for sharing this post. Opinions are my own.