I only recommend products I use myself and all opinions expressed here are our own. This post may contain affiliate links that at no additional cost to you, I may earn a small commission.

The kids are home with us for the summer. The extra days of them being here means extra bathroom use. More days of long showers (why does it take a 9 year old 30 minutes to take a 10 minute shower), more times that the sink is running. More use means more clogged drains. Thankfully I have the Roto Rooter gel clog remover stored in both apartment bathrooms so I'm not on the phone calling someone for drain cleaning help.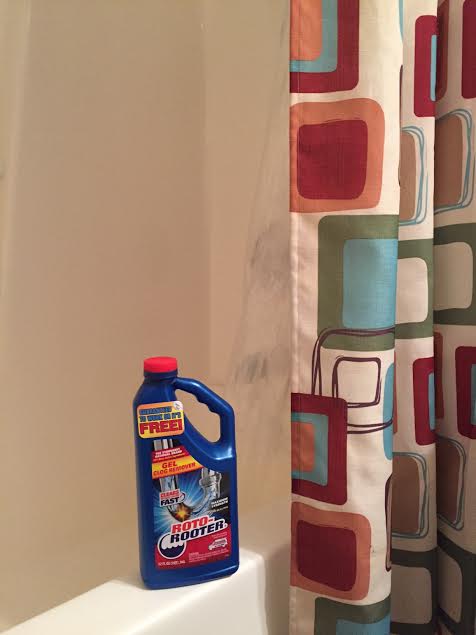 Roto Rooter drain cleaner clog remover
I've seen a lot of things get washed down the drains in the kids bathroom. Clumps of baseball dirt and mud, hair, and who knows what else. If I took our tub drain apart I'm terrified of what it would look like down in there. Thankfully with the Roto Rooter gel clog remover I don't have to worry about the kids flooding the bathroom floor because of a clogged tub and sink drain.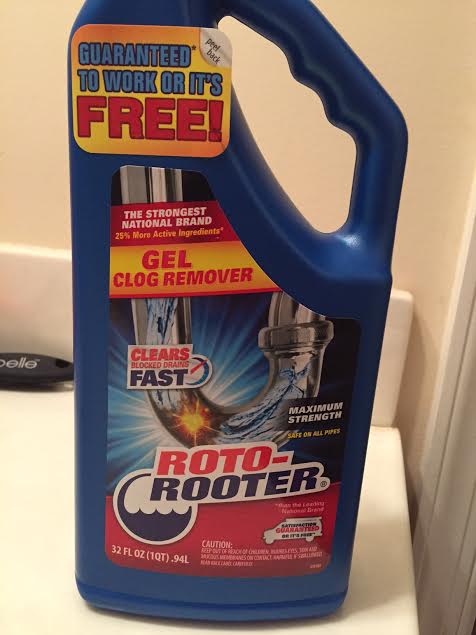 You know Roto Rooter products do their jobs when they put a label on them that says it works or its free. If you are looking for fast acting drain and/or septic care products you should invest in the new line of Roto Rooter products. They are safe for all types of septic systems and pipes. You won't be caught unprepared when you get an unexpected clogged drain if you have Roto Rooter on hand.
Roto Rooter products
I use the hair clog remover mostly in the bathroom that my husband and I use. For the kids/guest bathroom we have a couple bottles of the fast acting gel clog remover in the cabinet. We just finished up baseball season and I'm glad to not see grass stained pants and red dirt covered tubs for a while. With buildup, hair, dirt, and all the other crud that gets washed down the drain all I have to do is pour down the gel clog remover and wait 10 minutes then run the hot tub water down the drain. Usually the maximum strength formula does its job in the 10 minutes but there have been a couple times where we had to wait 20-30 to get it clean.
Thanks to Roto Rooter clog removers I am ready for the long summer days and clogged drains.
I am a Roto Rooter ambassador for 2017 so I will be sharing more about the products throughout the year.