I only recommend products I use myself and all opinions expressed here are our own. This post may contain affiliate links that at no additional cost to you, I may earn a small commission.
My 5 year old knows how to navigate our iPad all most better than I do. I have rules for the iPad as well as all of the electronic gadgets for both boys. They only get apps that I approve of and download for them (most are educational but they don't realize that part). Kyle (my five year old) has a very active imagination. He is always pretending something or making up funny stories. He loves kindergarten, way more than I thought he would, and I try to make learning as fun as I can for him to keep his attention. I think it's great when I can find iPad apps that he enjoys that aren't just mindless finger sliding and tapping. We were introduced to an app- PlayTown: My Story Maker app- a fun new app for kids, ages 3-9. You can get this app for Apple and Android gadgets.

The PlayTown My Story Maker app allows kids to create, personalize and narrate stories while bringing their imagination to life. My boys definitely have rich imaginations. An active imagination can help develop certain life skills such as communication and problem solving. Here's how the PlayTown story maker app works:
Begin your story by selecting an Adventure Play Set; play sets can range from traveling to playing sports to even exploring outer space. We went with the Pirate's Treasure Hunt. You can also purchase additional sets for just $1.99.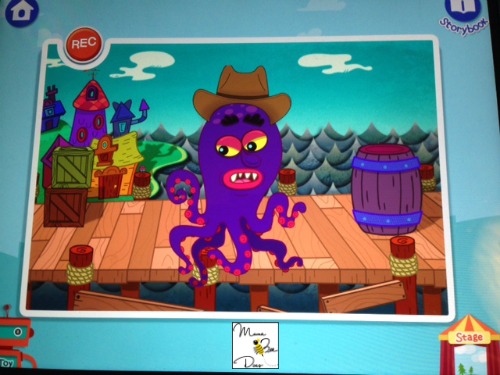 My Story Maker invites you to create and build adventures, select your own stages, props, accessories and cast of lovable characters—such as princesses, monsters and jungle friends—and even use personal photos and drawings!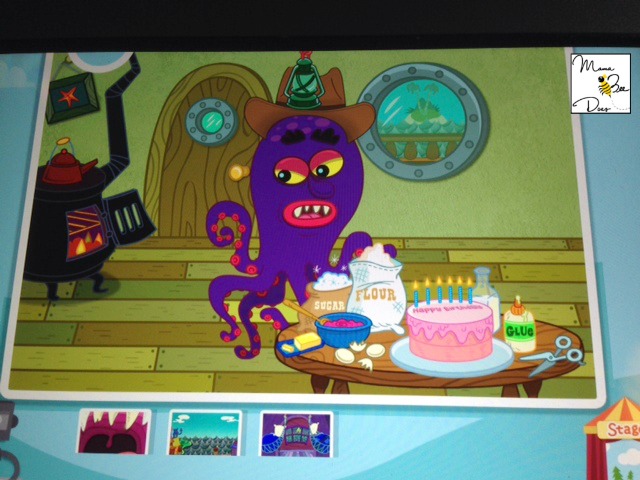 When completed, see your story creation with the play back feature and share with family and friends within the app. Fun right? My boys are having all kinds of fun with this and I have been in on the story creating some too. We are enjoying the creative play with PlayTown.
The Playtown My Story Maker app is free to download, you can find it for iTunes or Google play.
disclaimer: This post is part of a campaign with Child's Play PR and I have been compensated for sharing this post.