I only recommend products I use myself and all opinions expressed here are our own. This post may contain affiliate links that at no additional cost to you, I may earn a small commission.
This post about places to eat during the off season in Myrtle Beach, SC is partially sponsored by Vacation Myrtle Beach and Visit Myrtle Beach; all opinions are my own. I previously mentioned that The Caravelle Resort is a great place to stay as well as have breakfast (Santa Maria Restaurant) and dinner (Liquids). If you are looking for places to eat around Myrtle Beach, SC then you'll want to browse the options below.
Off Season Myrtle Beach Places to Eat
Breakfast/Brunch options:
Johnny D's
I have shared my love of Johnny D's before. It should be no surprise that they are my number 1 for breakfast/brunch for my off season Myrtle Beach places to eat. I enjoy it so much that I had Jersey Boy stopping in twice to eat while we were on vacation. One day for brunch and another day for breakfast. I LOVE chef Jamie's waffles!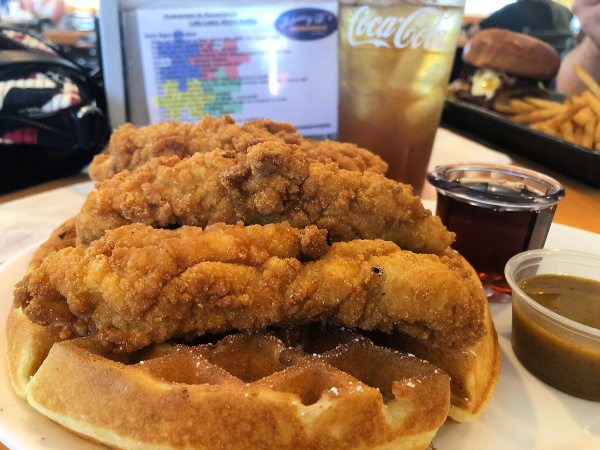 Eggs Up Grill
I first ate at Eggs Up Grill with a friend on a trip back in 2017. It's a small place in a shopping center but I love finding little spots like this to experience when traveling. I had to try the pumpkin spice waffle and had a chocolate mocha to drink. Check out all that whip.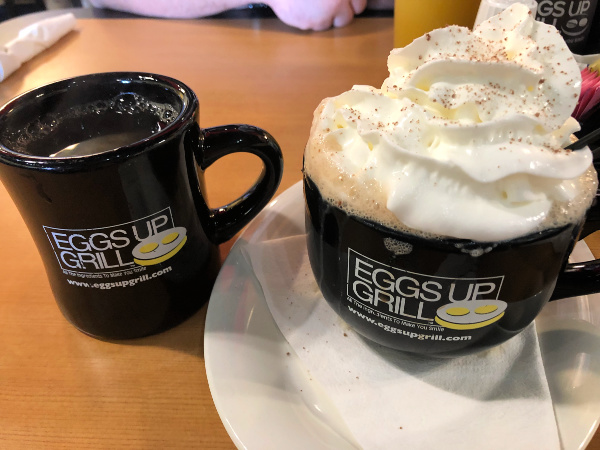 There are also a lot of doughnut and bagel shops in Myrtle Beach. We stopped in to a bagel place called The Bagel Factory on the way kayaking one morning and Jersey Boy said they were some of the best bagels he's had since leaving New Jersey.
Lunch/Dinner options:
House of Blues
We had dinner here our first night in town. Jersey Boy was a big fan of the mac and cheese skillet. My bbq sandwich was pretty good as well.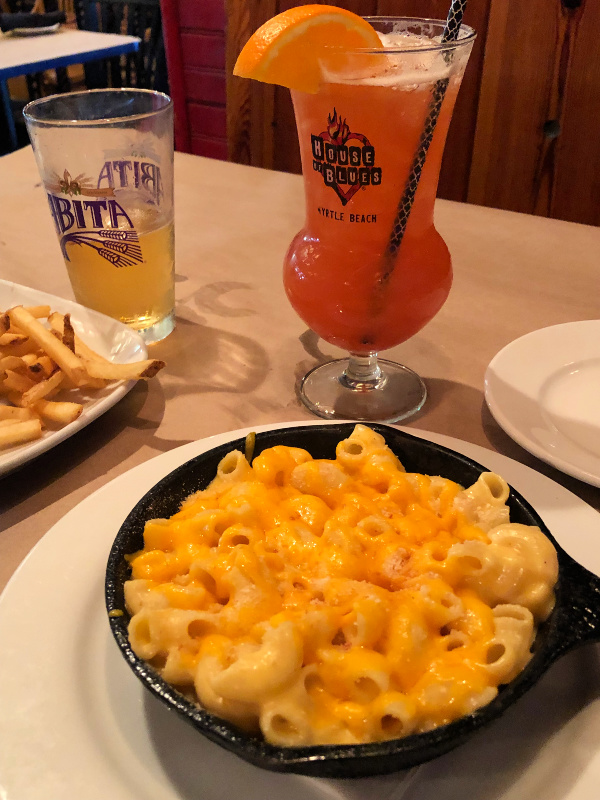 Fiesta Mexicana
Every time we left the resort we would notice that the parking lot to the little restaurant on the corner was always full so one afternoon we decided to stop in and see what the excitement was all about. After having lunch at Fiesta Mexicana I knew what the hype was about. The food is gooooood! I stepped out of my usual talavera and ordered the pina rellena which is half a pineapple stuffed with chicken, steak, shrimp, pineapple pieces, and cheese. The rum punch was also a special that day at only $3.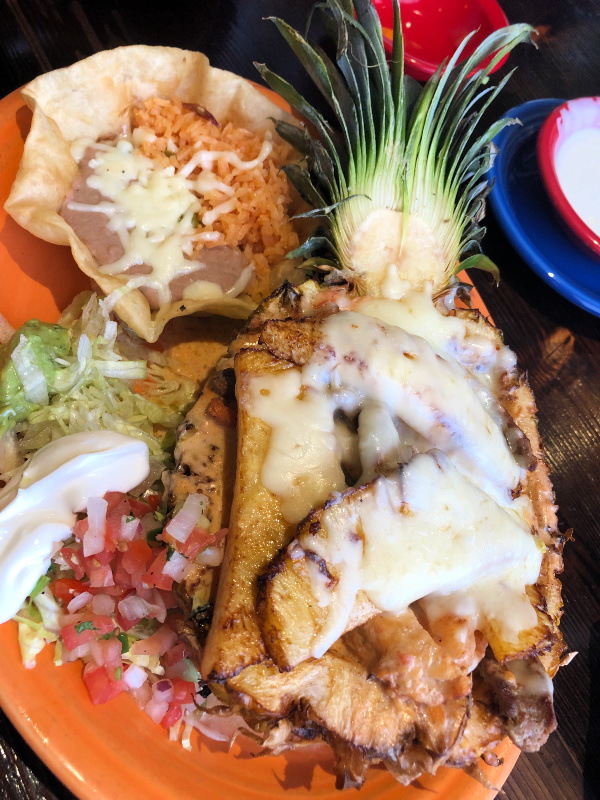 The Wicked Tuna
There are now 2 locations for The Wicked Tuna. We had waterfront dinner at The Wicked Tuna at Murrells Inlet. All of the seafood there is boat to table local except for the ahi tuna which they bring in from Hawaii. We had sushi, a seafood platter, steak and then a yummy apple dessert. This is a great date spot, I don't know that I would attempt to take all 4 kids here though. It strikes me as more of a Mom and Dad date night kind of place. The food was delicious and the staff was very friendly.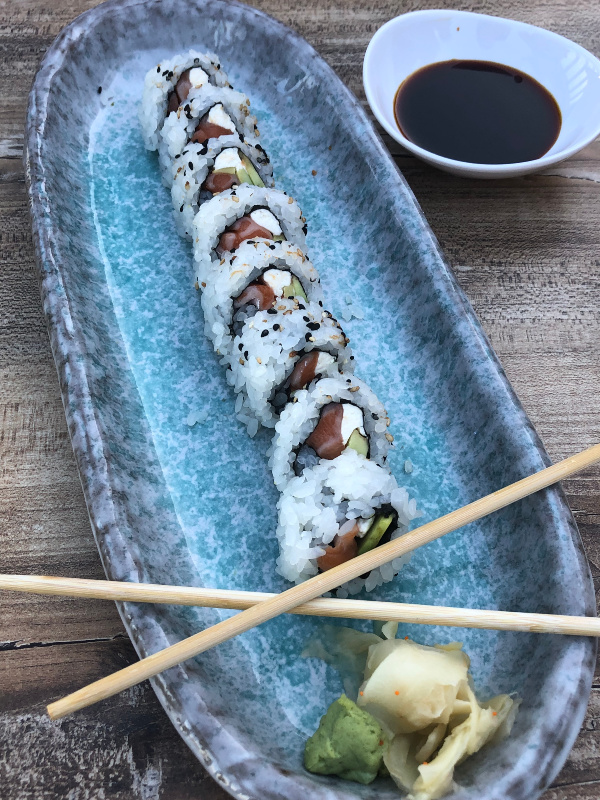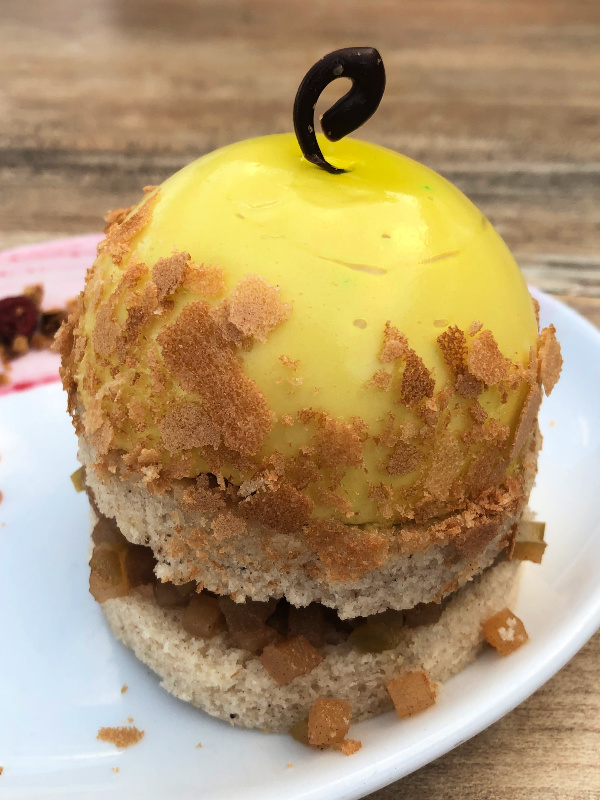 Dinner & a Show Options:
Medieval Times
We didn't visit Medieval Times this trip but it's one of my favorite shows to visit when we travel. We have been to the Myrtle Beach, Orlando, and New Jersey castles.
Pirates Voyage
This was our first time going to the Pirates Voyage dinner and show. We got there when the doors opened so we could catch the pre-show and look around before dinner and the main show. Pirates Voyage is in it's 9th season this year. It's suggested ye arrive 50 minutes before the show time so you can experience the pirate sing along in Pirates Village and walk around the gift shop or get decked out like a pirate or mermaid. Come hungry and ready to watch a spectacular acrobatic show/competition, birds, sea lions, and mermaids. It's a must see if you are visiting Myrtle Beach for sure and the food fills ye up to the gills.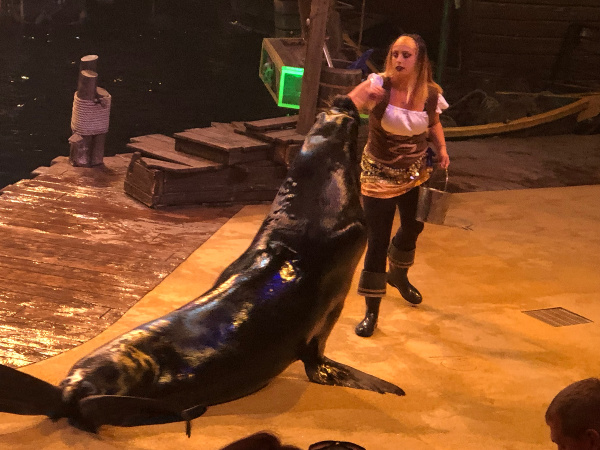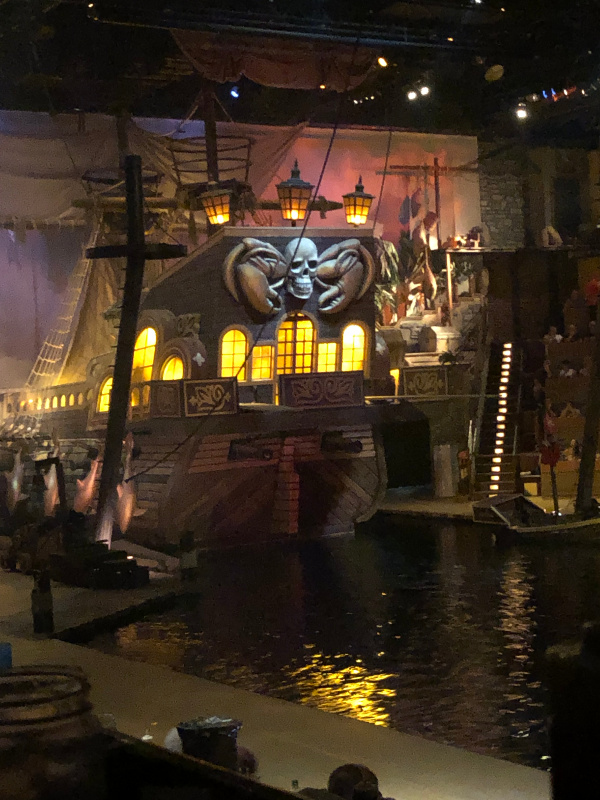 If you have been before, what are your go to restaurants when you visit Myrtle Beach, SC?