I only recommend products I use myself and all opinions expressed here are our own. This post may contain affiliate links that at no additional cost to you, I may earn a small commission.
Last year I shared about using Roto-Rooter drain cleaning products in our apartment. We have since moved in to a house but still use the Roto-Rooter products. With a thick head full of hair that is constantly falling out, the Roto-Rooter hair clog remover is still my bathroom shower BFF. I also keep the Roto-Rooter gel clog remover stocked in the cabinets.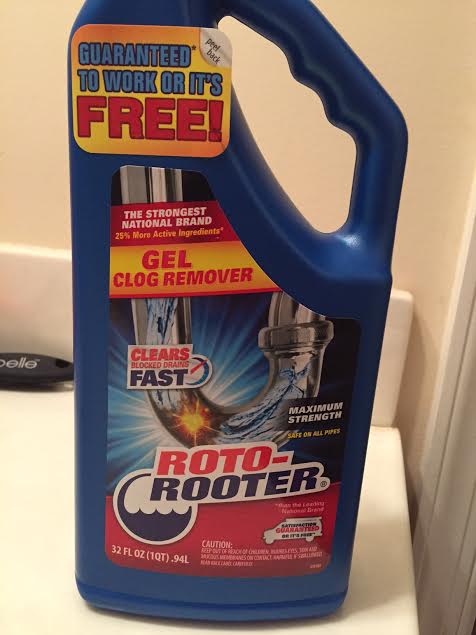 When we moved in to our new house a couple months ago we gained more space including an extra bathroom which means even more drains to clean. Hair in the bathroom drains, food scraps in the kitchen sink, our poor sinks get it all. When needed they also get Roto-Rooter products and the simple day to day of life goes on. Roto-Rooter products allow my husband and I to be the home fix DIY'ers without having to call the pros. We may not be drain cleaning professionals but thanks to the Roto-Rooter products we can feel like we are.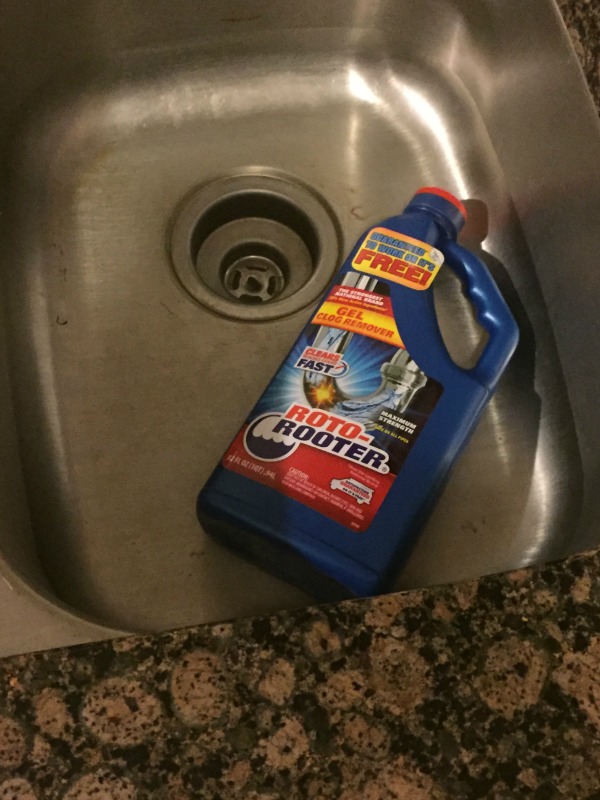 Roto-Rooter products
Two other Roto-Rooter products we now use since moving in to the house and not on apartment plumbing is the Roto-Rooter septic treatment and the Roto-Rooter build up remover. The septic treatment when used monthly can help us avoid costly (and messy) backups. The septic treatment uses 2x more enzymes than the leading national brands to help eliminate more paper, fats/oils, grease, protein, and starch. It is safe to use in all kinds of pipes. I remember playing in the field at my grandma and grandpa's house one summer and stepping in sewage. Not a fond memory and I hope that with the septic treatment we won't have that worry with our yard.
To help prevent clogs from forming in our drains we use Roto-Rooter Build Up Remover. It helps prevent grease build up that causes slow flowing drains like the kitchen sink that has had hamburger greased drained in it a couple of nights in a row. This product also removes the unpleasant smells of a stinky drain.
Do you use Roto-Rooter drain cleaning products or do you leave it to the pros?