I only recommend products I use myself and all opinions expressed here are our own. This post may contain affiliate links that at no additional cost to you, I may earn a small commission.
My youngest has loved Spider-Man ever since he was able to know who Spidey was. Jay Franco & Sons has a collection of Spider-Man items that would be a great addition to your little web slingers bedroom. This is a paid post for Jay Franco & Sons but thoughts and opinions of the brand/products are my own.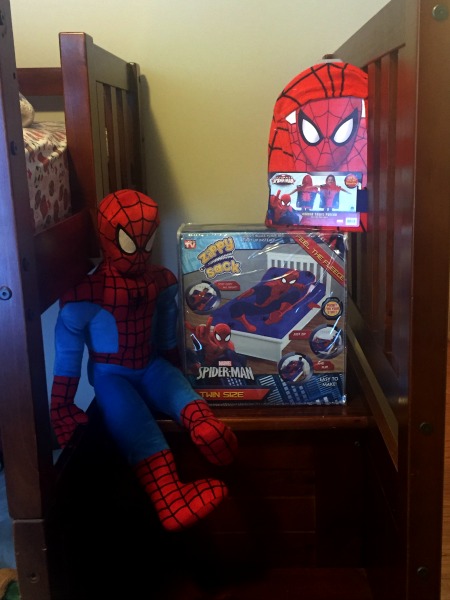 My boys have owned many Spider-Man products. Shoes, hats, shirts, toys, pool toys, if they could find it in the store they were asking for them. Recently we were able to add the Jay Franco & Sons Spider-Man collection to the boys bedroom. That collection included the Spider-Man snuggle buddy pillow ($39.99), the Spider-Man Zippy Sack ($34.99), and the Spider-Man hooded towel/poncho ($12.60). The Spider-Man hooded poncho/towel would work for the beach, pool or even just regular bath time.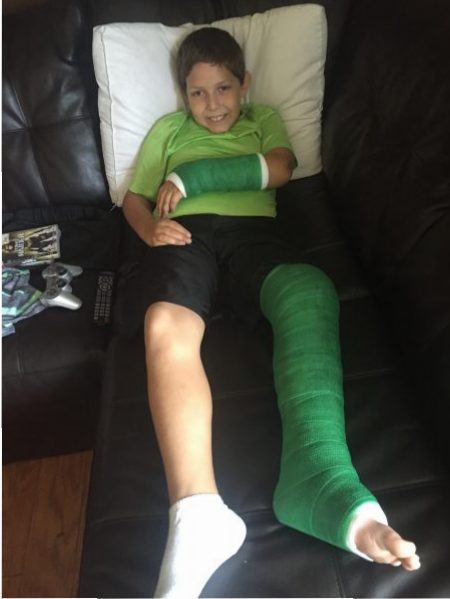 My eight year old broke his left arm and leg the weekend before school started. We had to switch him down to the bottom bunk of the bunk bed and he was not all that thrilled about having the bottom bunk. So trying to make him feel a little better and be the cool mom at least some days I added a little spidey fun to his bed for him with the zippy sack and Spider-Man plush. You can find the Spider-Man pillow buddy on Amazon. The pillow buddy doesn't do or say anything but it was a comfort pal for my little dude while laid out on the couch the first two days of dealing with broken body part pains. Also when his foot would itch inside his cast he would scratch spider man's foot instead of trying to scratch inside his cast (which he was told was a no-no by the doctor).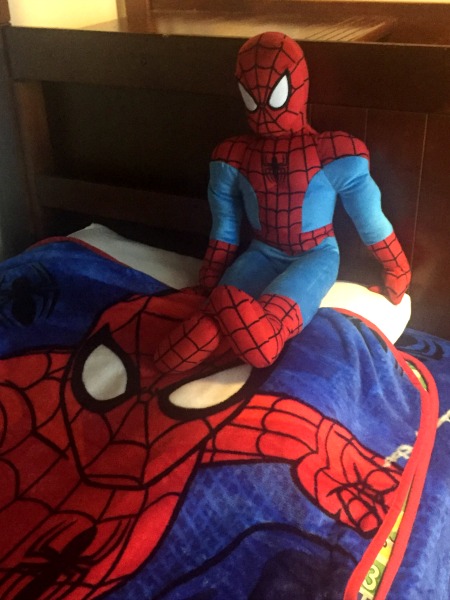 Not being able to stand up for much of anything making the bed each morning had become a thing of the past for my son, or so he thought. Now when he gets in to his wheelchair in the mornings he can reach over with his good arm and pull the zipper up on his zippy sack and his bed is instantly made for him. The Zippy Sack fits on the twin size mattress just like a fitted sheet. Then when it's time to get up he can't say I can't make my bed because the Spider-Man zippy sack is just a zip and flip and the bed is made. Another great thing about the Zippy Sack for my one armed, one legged little green man right now? He uses his iPod as night communication with me if he needs me. He "lost" his iPod down beside and under the bed a few nights but with the Zippy Sack he keeps his iPod right in the little side pocket so he knows where it is. No more yelling through the house or sending his brother or step sister after me. You can find the zippy sack on Amazon or in Walmart stores also.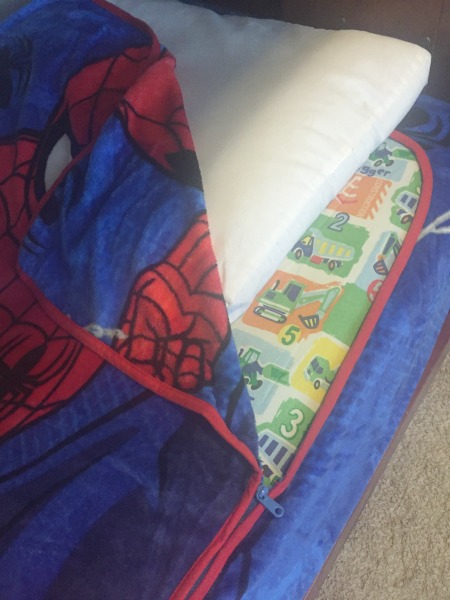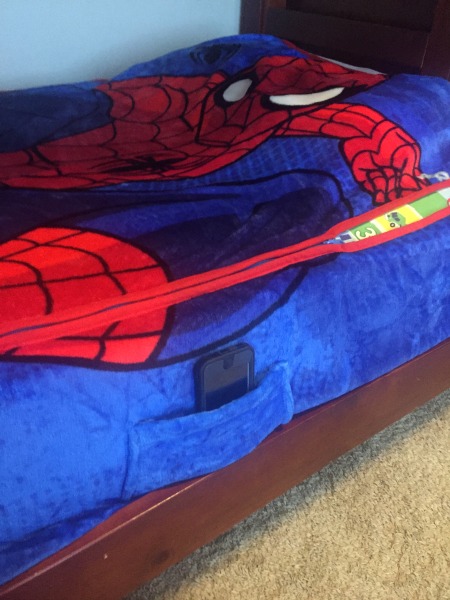 You can follow them on Facebook, Twitter, Instagram, & Pinterest. The Jay Franco & Sons Spider-Man collection is a combined retail value of $75. Want to win a set of all 3 products for your Spidey fan(s)? You can enter to win below.