I only recommend products I use myself and all opinions expressed here are our own. This post may contain affiliate links that at no additional cost to you, I may earn a small commission.
Stomp- stomp- stomp- stompeez! My youngest son used to go around the house singing the Stompeez slippers song over and over again. He had a pair of the original Stompeez a few years ago that were alligators. When he would step in his Stompeez the alligator mouth would open and close to look like it was chomping on something. He was excited to find out that Stompeez are back with some new characters to stomp around in.

You can now find Stompeez slippers in 9 new characters- Mickey Mouse, Minnie Mouse, Dory & Nemo from Finding Dory, Batman, Shopkins and more. The great thing about Stompeez other than they are fun to stomp around in is that I don't have to pull the mom voice to keep reminding him to leave his slippers on so his feet don't get cold in the winter. He gladly wears his Stompeez all day without being told. When he steps or stomps the wings on the Batman Stompeez slippers flap up and down. Cute, right?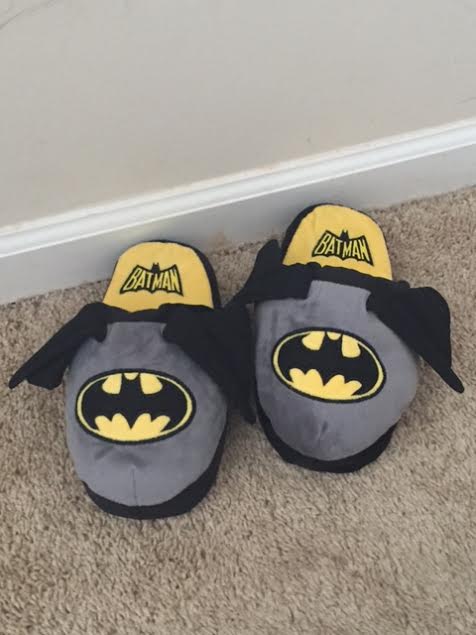 More about Stompeez: stompeez are available in 3 sizes- small (toddler size), medium (small kids/ tween size), and large (teen/adult size). You can purchase Stompeez for $19.99 (+ shipping). When you buy one pair of Stompeez you get free shipping on any additional pairs you purchase.
Product(s) supplied by Stompeez but all thoughts and opinions of brand and product are those of the A Blender Mom writers.