I only recommend products I use myself and all opinions expressed here are our own. This post may contain affiliate links that at no additional cost to you, I may earn a small commission.
Last month I shared a review of The California Wine Club. We have another winery to review this month. Thanks to The Ca. Wine Club we received 2 award winning bottles of wine from the Daniel Gehrs winery.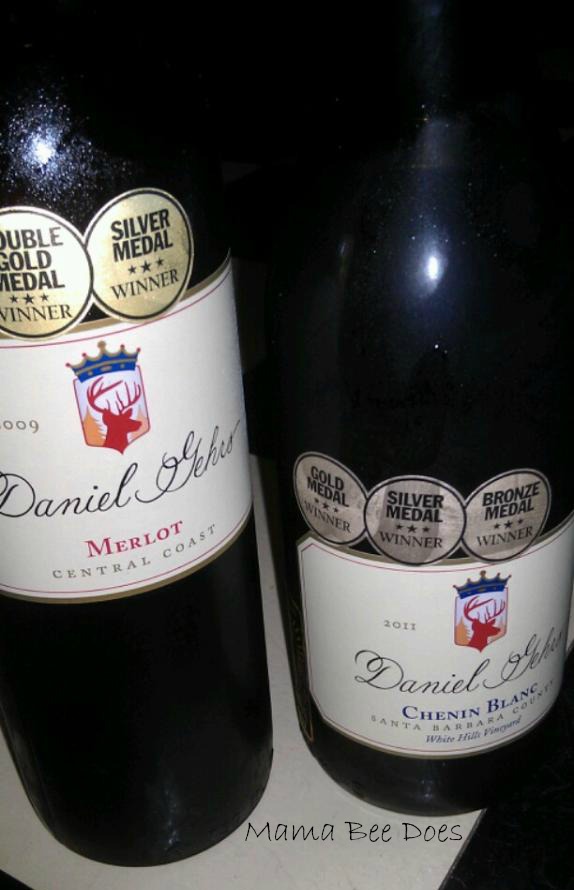 We received Daniel Gehrs 2009 Merlot and Daniel Gehrs 2011 Chenin Blanc. The Chenin Blanc is a nice sweet wine but not as sweet as my favorite moscato wine I don't think. With the hints of honey and pear it still has the sweetness there but not as strong as I prefer. I think the Chenin Blanc would go nicely with a nice chicken meal. The Merlot was our least favorite of the 2 wines. The merlot had a medium bodied taste with a hint of black cherry. This merlot would go nicely with a steak dinner. If I had to pay for these wines I would still get them. They were a more "fancier" wine than we are used to drinking. They compared to a expensive wine that my Mom was given from a Bistro as a gift from the company she works for but with The California Wine Club we got 2 bottles for less than that 1 bottle cost.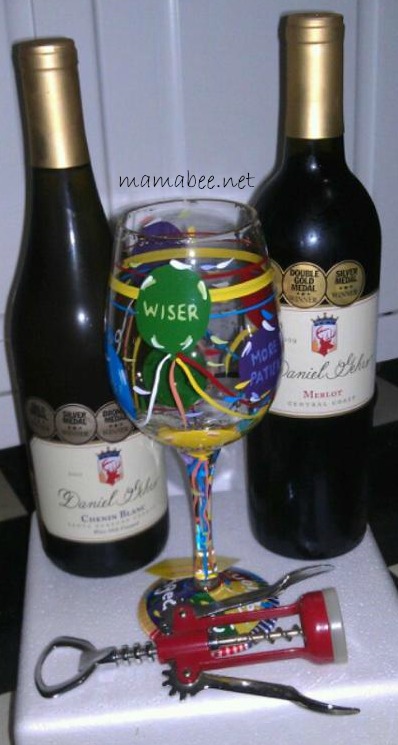 Why should you be a member of the California Wine Club? They seek, taste, select and deliver the best of the best from California's "mom and pop" wineries. What do you get with this monthly wine delivery club? Each month (for however many months that were purchased) you will receive 2 bottles of award winning wine. You can choose to have all red or all white wines but most shipments are 1 red and 1 white unless specified. Like most products every wine has a story, and the California Wine Club magazine, Uncorked, gives you that story as well as recipes, wine tips and a look at the winery in which the wine that you received came from. My favorite part of the wine club (besides the wine) is their 100% satisfaction guarantee. The California Wine Club stands behind every bottle of wine that they ship out. Wine tastes will vary from person to person, but the wines are still guaranteed.
*NOTE* If you are planning to order wine for Christmas gift delivery the cut off date for that is December 12th. Any orders placed after Dec 12 incur expedited air charges for Christmas deliveries.
The California Wine Club Gift Pricing (price includes shipping and handling):
1 month- $49.95
3 months- $145 ($5 savings)
6 months- $288 ($12 savings)
9 months- $423 ($23 savings)
12 months- $564 ($35 savings)
GIVEAWAY!
Would you like a free month to the California Wine Club? We have (1) $50 gift certificate to the California Wine Club to give to a Mama Bee Does reader. You must be 21 or older to enter this giveaway. Giveaway is open to US residents only. Giveaway tools will randomly draw a winner and we will contact the winner by email. Use the giveaway tools form below to enter this giveaway.
Loading Entry-Form...
...
disclaimer: This review was made possible by Mom Spark Media. Thoughts are my own. I received a 2 month Membership to the California Wine Club for the purpose of this review.