I only recommend products I use myself and all opinions expressed here are our own. This post may contain affiliate links that at no additional cost to you, I may earn a small commission.

My boys love getting new shoes (take after their mama) but when they get something like Clawz shoes they like them even more. From the paw print tracks they can leave behind in the dirt to the fun claw design on the toes, the Clawz shoes have become the go to spring shoes for my boys. Want a pair of Clawz? They are available in sizes for toddlers, kids and adults. You can get them in fun colors like black, blue, lime green, orange, pink, and white. Soon Clawz will be able to be customized with special markers.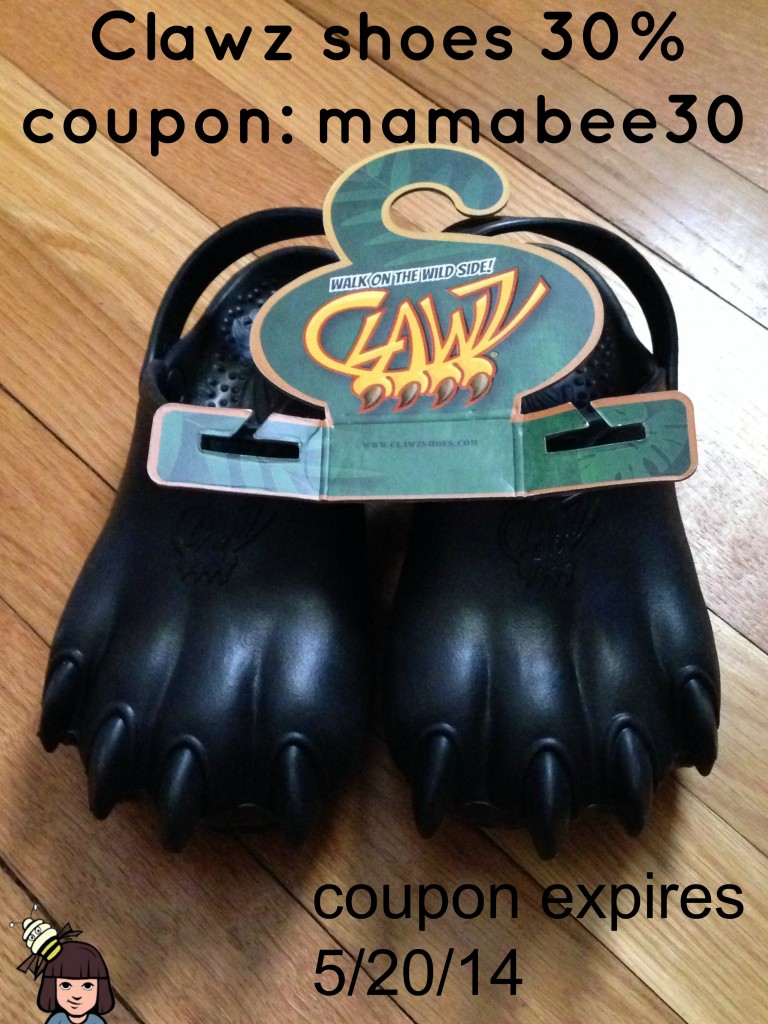 When sizing my guys feet we measured them like the sizing guide suggested and I ordered the size suggested for their foot size. When we received the Clawz we realized that even going by the suggested sizing that the Clawz shoes run a little big. They can still wear them but they will also have more growing room in them so that just means that they can wear them longer, right? Caleb wears black Clawz shoes with the ankle strap flipped up on top of the shoe so he just has a regular slip on shoe.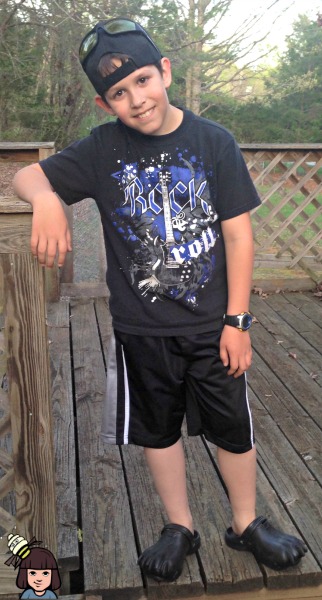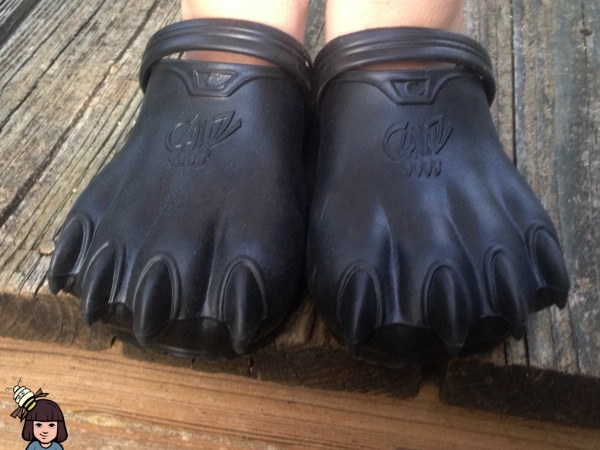 Kyle has to wear them using the ankle strap because with the sizing he still has plenty of room to grow with his clawz so if he tries to wear them without the strap they slide off his feet. I am thankful for shoes that the boys can comfortably wear that also allow plenty of air ventilation because these boys of mine have some raunchy smelling feet after a good day of play. The Clawz shoes allow plenty of air to get in there on those feet so they aren't as sweaty and smelly when they kick their Clawz off.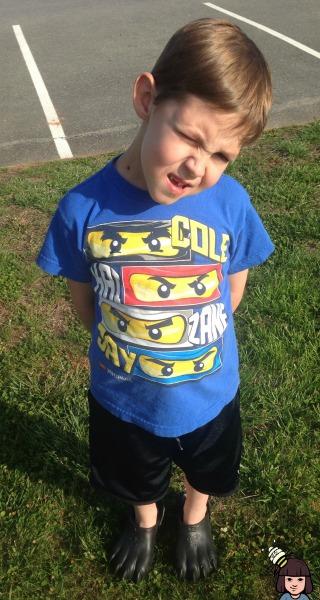 The boys have received compliments from both adults and other children on their Clawz when they wore them. Both boys say that the Clawz are comfortable to wear and we have had no issues from blisters being rubbed from the shoes. I think I will be purchasing some kids Clawz as gifts for a few of the boys friends.
Fun shoes, no? Now through May 20, 2014 you can use coupon code mamabee30 to get 30% off all CLawz shoes orders. 30% off Clawz makes the adults and kids shoes that are $29.99 down to $20.99 and the toddler sized CLawz that are $24.99 only $17.50. You can get free shipping on orders over $45.
You can find Clawz shoes on Facebook and twitter.
disclosure: This is not a compensated post. We received product(s), free of charge, for the sole purpose for this review. Opinions are our own.