I only recommend products I use myself and all opinions expressed here are our own. This post may contain affiliate links that at no additional cost to you, I may earn a small commission.
What kind of tool do you get the man who is also a bit of a pyro? Our blog contributor KC is married to a man we all call Pyro. This man loves fire. When offered the opportunity to try out the BernzOmatic ST500 3 in 1 cordless micro torch and soldering iron he seemed eager to give it a try.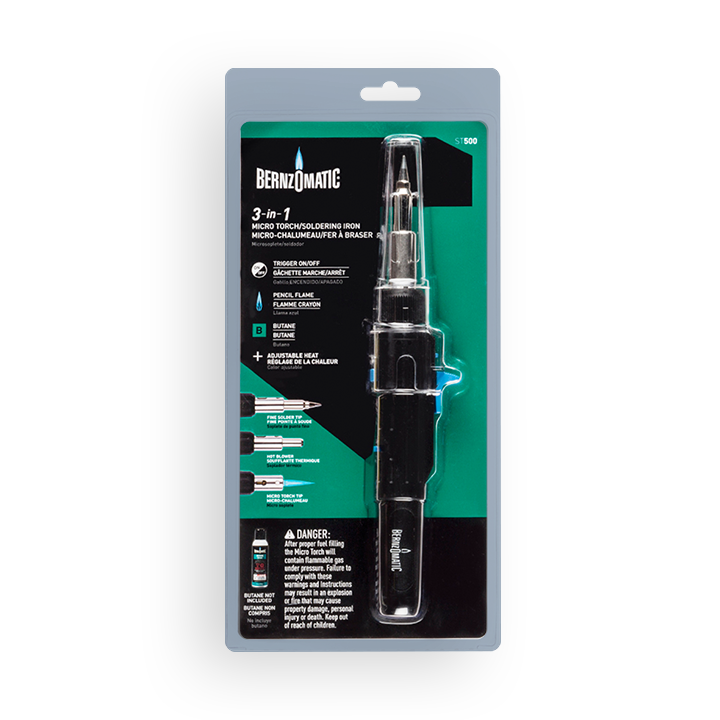 Upon opening the ST500 BernzOmatic cordless 3 in 1 soldering iron, the first thing I noticed was that the product has a lightweight plastic case. I was really hoping for something a little bit more heavy duty considering the type of use that my torch will end up getting. I should also state that this torch runs on butane and must be purchased separately.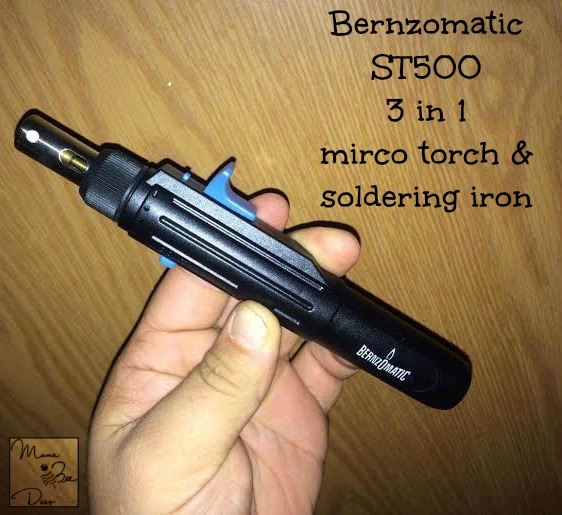 The first place that I used my torch was on my defrost cord to connect to my rear vehicle window. I used the soldering iron in accordance with the directions on the package, and I was pleasantly surprised. The soldering iron works exactly like a regular soldering iron would work. The only difference is, one usually has a cord and this one doesn't. That being said, it does have a long cool down for the soldering tip being a cordless product. If you don't have a stand to prop this up on I can see how it could cause an issue with possibly burning materials as it cools.
This torch also comes with an option to make it a heat gun. This was really effective to take the casing off wire, using it as a shrink wrap to join two wires, and other small electrical uses and such. But other than those, I couldn't find much use for the heat gun. We don't have any jewelry in need of repair but the papers that come with the torch/soldering iron states that this particular model is good for repairing silver jewelry also.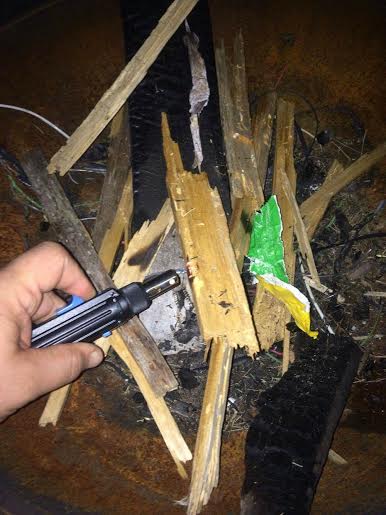 Lastly, it has the option for a small pinpoint torch. This is the 3 in 1 option that I got the most use out of. It works wonders for starting small fires for camping and boy scouting. I suppose it could work as a cigarette lighter as well, in a pinch, but I don't smoke. Overall, the bernzomatic ST500 3 in 1 micro torch and soldering iron is a very cost-effective product (you can find it at Home Depot) with its multitude of uses.