I only recommend products I use myself and all opinions expressed here are our own. This post may contain affiliate links that at no additional cost to you, I may earn a small commission.
It's National Banana Day today and my favorite way to enjoy bananas is in banana pudding. This banana pudding tacos recipe combines my love of banana pudding and waffles. I usually prefer Belgian style waffles but the regular square waffles work easier for these "shells". The Belgian style waffles work too but you just end up with a thicker "shell" that doesn't want to fold as well.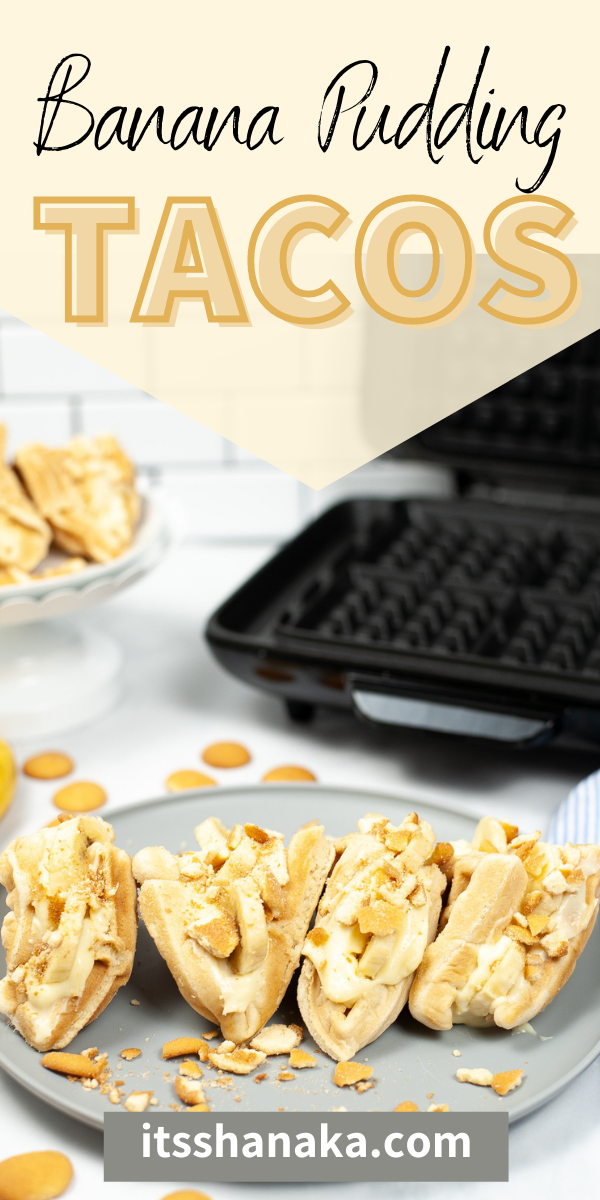 This banana pudding tacos recipe calls for premade banana pudding (if you don't have any already made then yes a container of the store made kind works just as well). No judgement around this house. it's all made with love. You'll need about 3 cups of banana pudding and that should get you about 12 filled waffles. The waffle "taco shells" are made with pancake batter. If you don't have a taco stand or a way to keep the waffles folded in half then this totally can be a banana pudding waffle. You would just make the waffles by the recipe below and just top them with the banana pudding.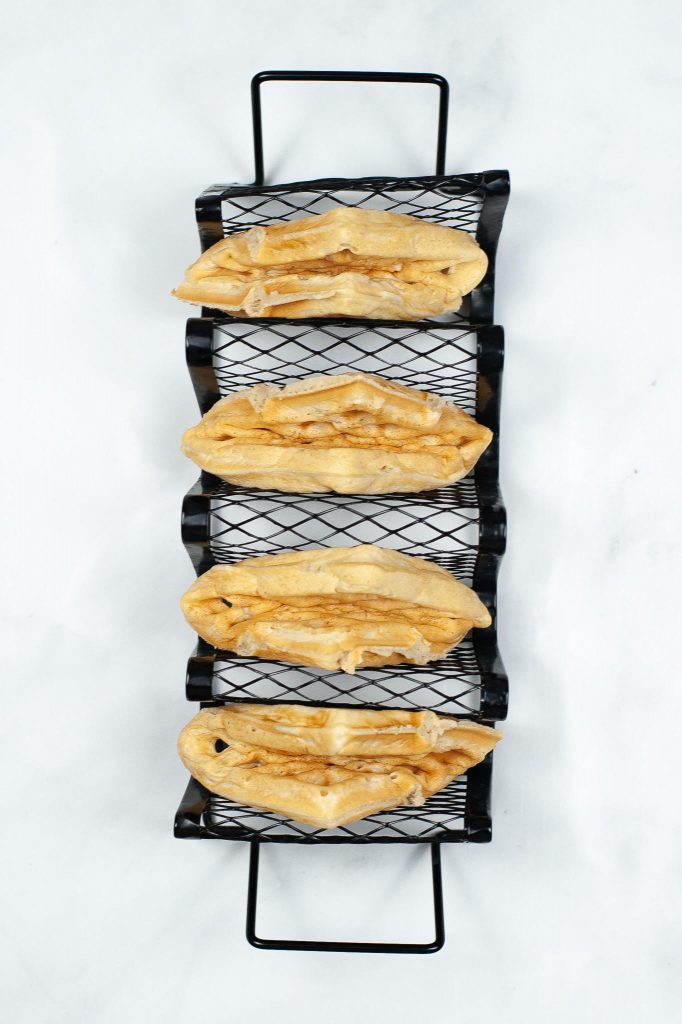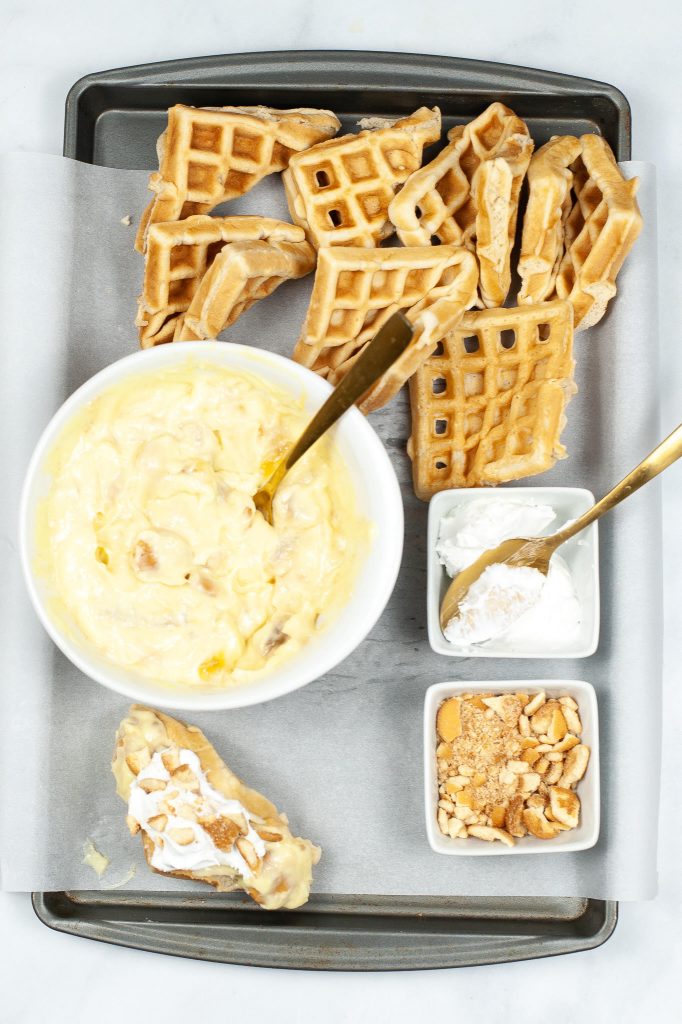 How to make banana pudding tacos
Ingredients:
3 cups banana pudding
2 bananas; sliced
2 cups mini vanilla wafers
1 cup mini vanilla wafers; crushed
3 cups pancake batter
Whipped cream topping (optional)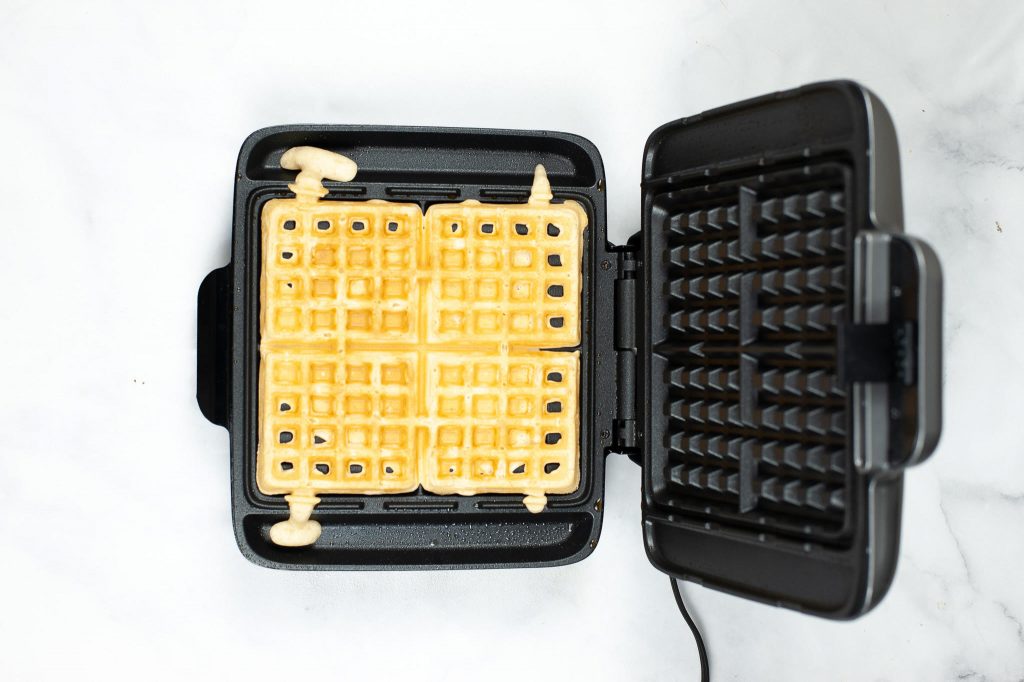 Directions:
1. In a large bowl, gently mix together the sliced bananas, the 2 cups of the crushed wafers, and the banana pudding.
2. Using a standard waffle maker sprayed with non stick cooking spray such as PAM, pour the pancake batter to fill the waffle grids 1 cup at a time and cook them.
3. Remove the waffles from the waffle iron and gently fold them in a taco shape and place them in the taco stand.
4. Fill each taco with the banana pudding mix from step 1.
5. Top each of the banana pudding tacos with the crushed vanilla wafers and optional whipped cream topping.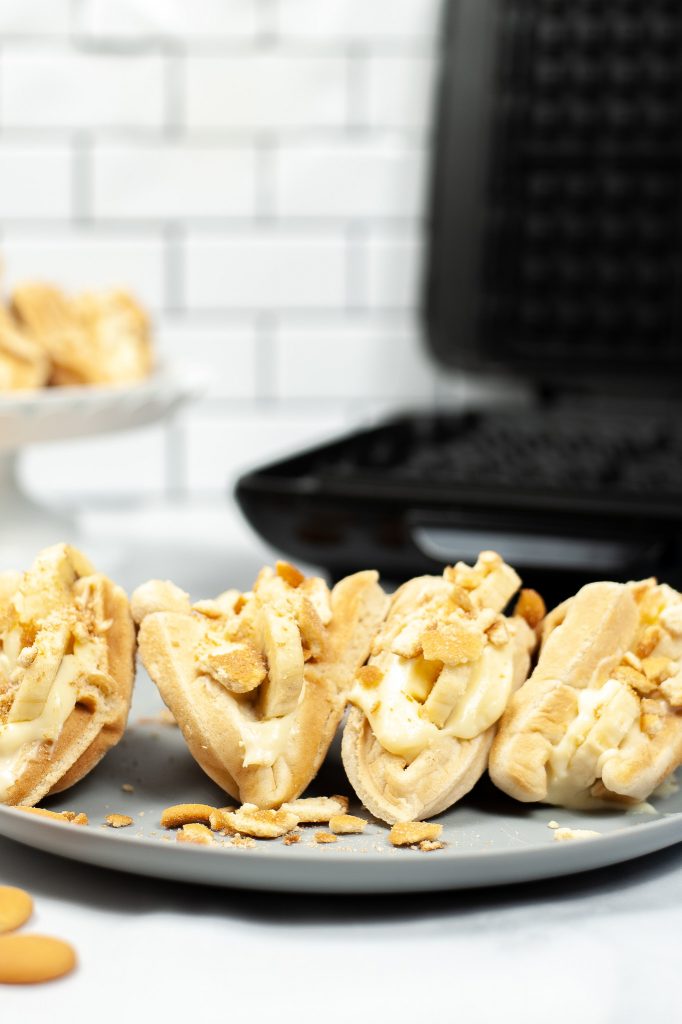 If you decide to make this recipe and share it on Instagram please tag me @its_shanaka or use the hashtag #ItsShanaka
I mentioned that today is National Banana Day, if this recipe isn't bananas enough for you, you can also try these other banana recipes:
Can you tell I enjoy banana pudding? I blame it on my Nana and her recipe she taught me how to make when I was a little girl. What is one of your favorite recipes that uses bananas?