I only recommend products I use myself and all opinions expressed here are our own. This post may contain affiliate links that at no additional cost to you, I may earn a small commission.
Now that we are wrapping up the back to school season my inbox has started to overflow with requests for submissions to our 2017 holiday gift guide. Several brands have reached out asking if we are doing a holiday gift guide this year and the answer is YES! We are at it again this year bringing our readers a list of the what's hot this holiday season. We'll also feature stocking stuffer ideas and the closer we get to the holidays we'll even have those last minute gift ideas. I am also looking to work with small, handmade businesses this year as well.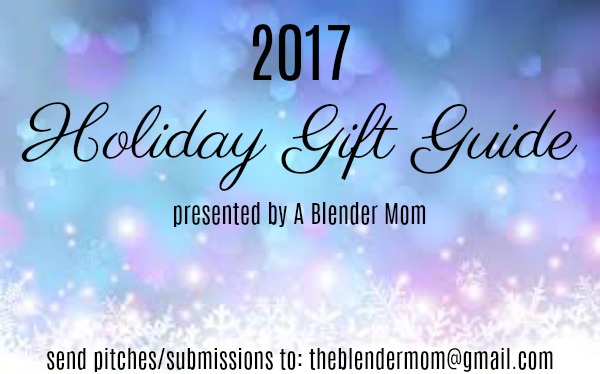 Here is what we are looking to add to our 2017 holiday gift guide this holiday season. We are not limited to this list so if you have an idea let me know.

Gift Guide categories:
gifts for her
gifts for him
gifts for children ages 9-11
gifts for babies
gifts for tween/teen boys
gifts for tween/teen girls
handmade gifts
tech gifts
beauty gifts
geeky gifts
fashion lover gifts
gifts for someone who loves to cook/bake/grill
foodie gifts
stocking stuffers
holiday decorations
gift cards
gifts for crafters/DIYers
gifts for a photography lover
gifts for a photography lover
Have another idea in mind? Pitch it to me
What we require:
product sample (to keep) and/or PayPal payment (depending on value of product received)
high res images for post
description of product
where to purchase the product
social media links for brand/product(s)
I can provide my media kit with stats if needed. If you have a question or desire to be included in the 2017 holiday gift guide this year send me an email and we can work together to get your brand/product sent out to A Blender Mom readers. The sooner the better because the closer it gets to the holidays the less time there will be for our readers to get their shopping done and gifts received. Are you an Etsy shop owner or a small business owner? We work with brands and businesses of all sizes and I love helping the small biz/ handmade biz owners,so please, if you would like to be featured email me and we can definitely get you added to the gift guide as well.

For our 2017 holiday gift guide submission you can email theblendermom@gmail.com with "holiday gift guide" in the subject or you can use our contact form at the top of the blog page to reach out.