I only recommend products I use myself and all opinions expressed here are our own. This post may contain affiliate links that at no additional cost to you, I may earn a small commission.
Have you started holiday gift shopping yet? Do you have a guy to buy for? I have a gift guide gift for men that I'm sharing today. We have shared about JORD watches before and we are including them again for our holiday gift guide this year. Jersey Boy loved the first JORD wood watch that I got him for Valentine's that I got him another one.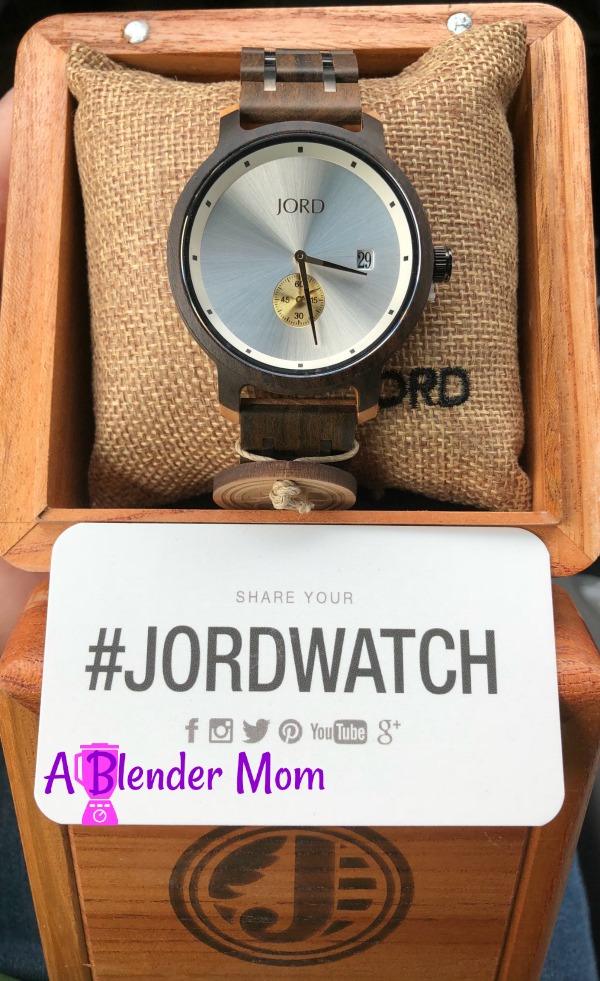 About JORD
JORD is run by artists, designers, marketers, and minders. We spend our days creating, considering, arguing, and hopefully agreeing. Then we'll scrap it all for the joy of starting new. We have fun. This is our journey. We are focused on creating timepieces that are modeled after a modern lifestyle. We value sustainability, efficiency, and experiential living. We make our watches for people who don't just have somewhere to be, they have somewhere to go. The value of a watch is not in being able to tell how much time has passed, but in being aware of the need to make that time count. Moments are bigger than minutes and your watch should tell more than time.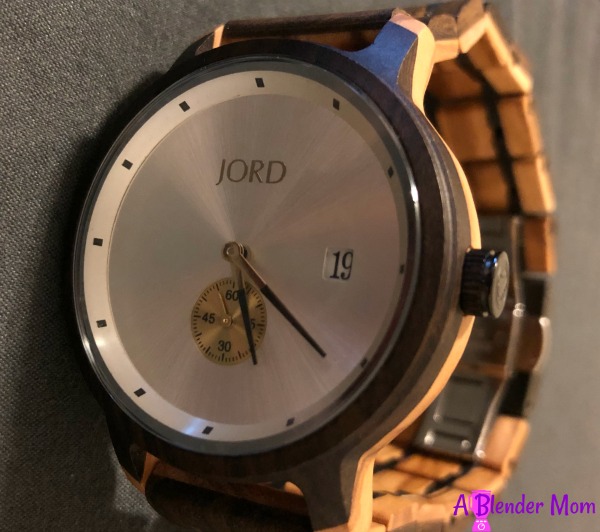 Geek Daddy never buys anything for himself. He mentions things that he likes and then never acts on buying any of it. I know he likes unique watches. That's what first brought me to get him his first JORD wood watch. I like many of the men's and women's watches that JORD has. I thought the Hyde wood watch great for hubs to add to his watch collection. It has a dark and light wood look to it. Just like his first wood watch from JORD it can go with work clothes and weekend wear. Whether it's worn with his work polo on the job or Star Wars tee while home playing his PS4 the JORD watch looks great on him.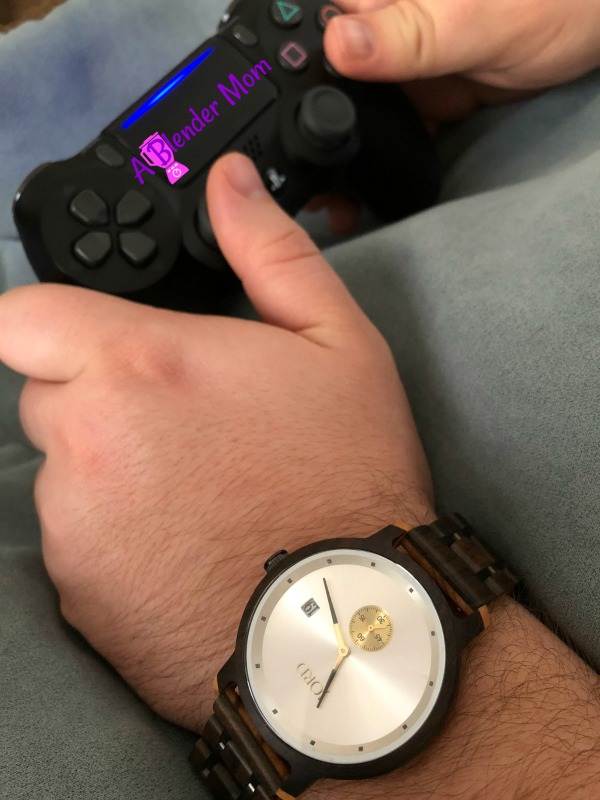 He spends so much time busting his butt at work to take care of the kids and I and I always want him to know that his time put in is always appreciated. He works all day and then comes home and helps me with Kaylee. He also helps fix dinner some nights and pitches in with house work. I'm really grateful to have a partner that makes me feel like an equal.
The JORD wood watch I chose for him is the Stacked Sandalwood & Olive with Ivory from the Hyde series. I thought the contrast look of the dark sandalwood and the olive wood would work for any of his outfits. The minimalism of the look of the Hyde series is fitting for my husband too. He doesn't care for the bling or all that, simple yet unique fits him.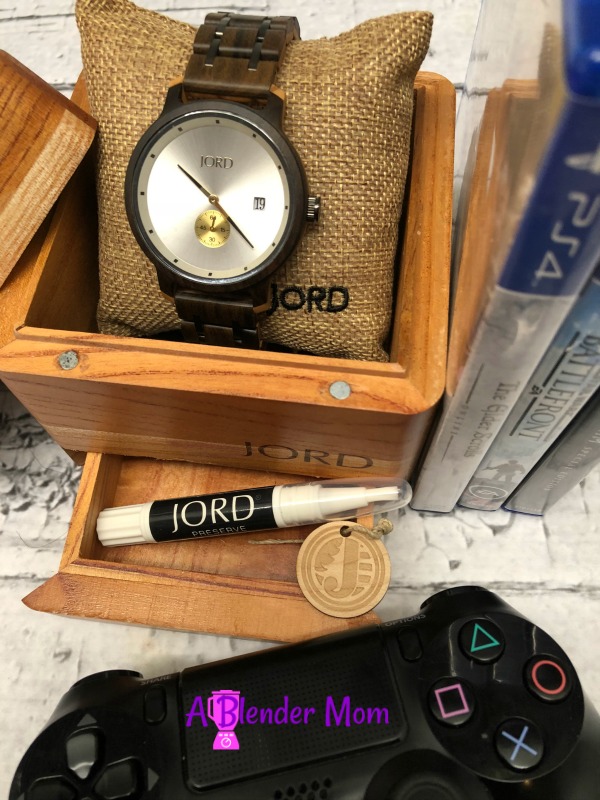 The JORD watch comes in a nice wood box case. It includes your JORD watch, cleaning cloths, JORD preserve cleaning oil, and Boveda 2 way humidity packs. They tell you how to care for your wood watch and how to store it so that it looks as good as it does now years down the road.
**If you use coupon code SHANAKA you can get 25% off your JORD watch shopping order.**
GIVEAWAY!
JORD is offering one reader a $100 JORD gift code. To enter our giveaway you just have to enter your information on the JORD giveaway form.