I only recommend products I use myself and all opinions expressed here are our own. This post may contain affiliate links that at no additional cost to you, I may earn a small commission.
Kaylee had the opportunity to wear her Halloween costume multiple times. It was super adorable. She was Kit from the movie A League of Their Own. After the first time she wore the dress I had to figure out how to clean it at home without messing it up so she could wear it for a few more events. She's 2 and learning to eat with a spoon and fork so there's going to be messes. By the end of the first day she had chocolate ice cream on her costume.
Dryel starter kit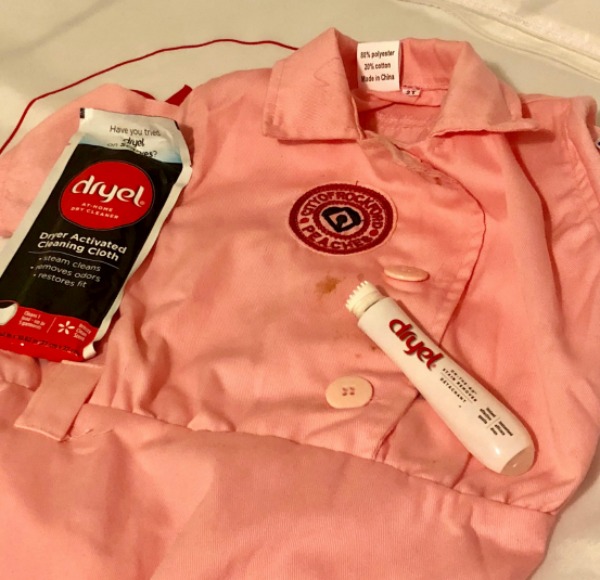 Luckily I have some Dryel in the laundry room. I know I can trust Dryel to get our clothes clean and not ruin them in the process. I just needed the Dryel stain remover pen to use on the chocolate stains and then tossed it in the laundry bag with the UltraClean cloth. Her costume came out spotless. No more chocolate ice cream and her dress was perfect for her to wear once again. How cute is she?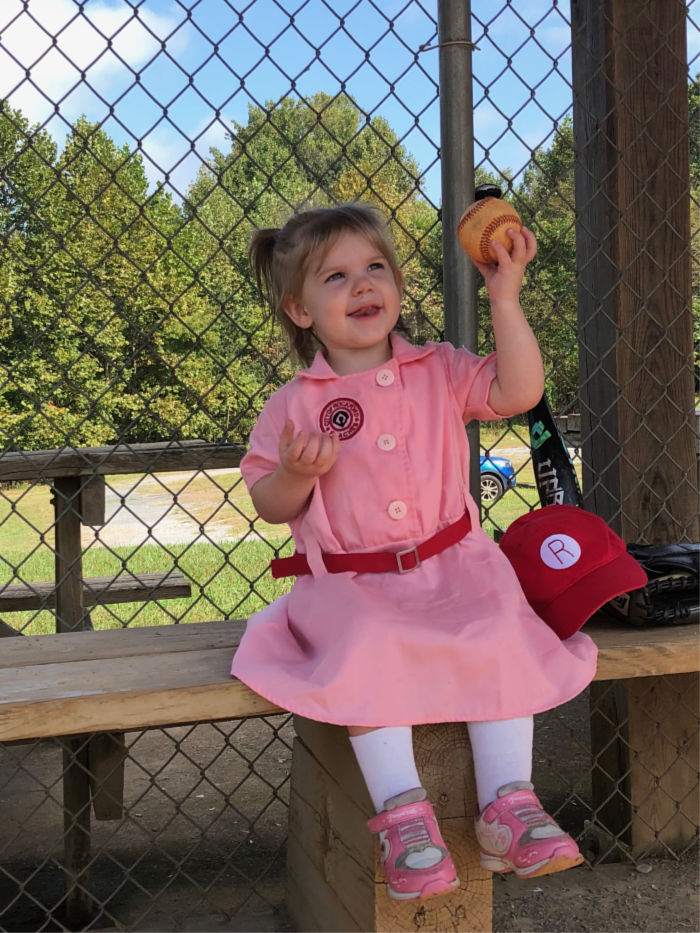 Not only has Dryel saved me time and money it has also saved my fall wardrobe. You can use Dryel on your favorite jeans and fall sweaters. You can toss them all in to the Dryel fabric care bag with an Ultraclean sheet and not worry about your clothes shrinking on you or losing their shape.
You can purchase the Dryel starter kit for $9.99 at retail stores such as Target or Walmart. In the starter kit you get a fabric care bag, 1 Dryel stain remover pen, the odor and wrinkle releaser, and 4 cleaning cloths (which can clean up to 20 items total). There are Dryel refill kits too which are also $9.99 and you get 8 cleaning cloths that will get about 40 items cleaned. I had lost count of how many sweaters and jeans that were ruined by running them through a regular laundry cycle. I no longer have that worry with Dryel.
Have you used the Dryel starter kit? It can save you time and money and can make sure your two year old can eat ice cream and still wear her favorite dress/costume over and over again.