I only recommend products I use myself and all opinions expressed here are our own. This post may contain affiliate links that at no additional cost to you, I may earn a small commission.
If you've been following along you have seen where we stayed during our most recent Myrtle Beach trip and places to eat. Now I am sharing a list of Myrtle Beach off season things to do and see. September is a great time to be at the beach. It's no where near as crowded as the summer but you still get the 80-90 degree weather and all the fun of the beach.
Myrtle Beach off season things to do
First, the maybe not so obvious for many... the beach. Just because the calendar says fall doesn't mean that the beach can't be a fun and relaxing place to be. You have less people on the beach but still have the warm enough temperatures to get in the pools and the ocean. You can sit out on the balcony and watch the sunrise and maybe catch some dolphins swimming up the coast.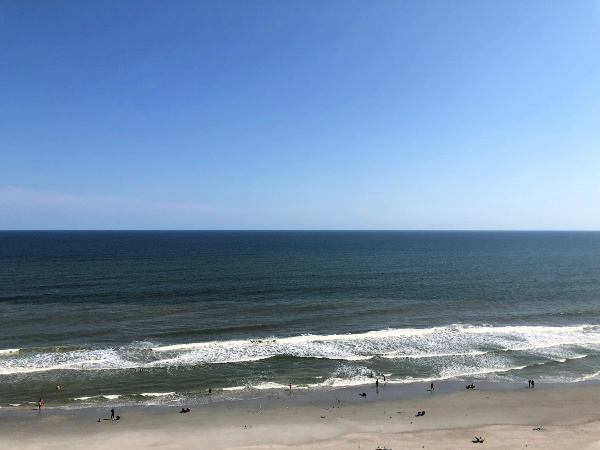 KAYAKING
Another fun thing to do while at Myrtle Beach in the off season is kayaking. The cure for anything is salt water-- sweat, tears, or the sea. My hubby and I discovered on a couples retreat a few months ago that kayaking is something that we enjoy doing together. We booked a 2 hour salt marsh tour with Black River Outdoors. Our guide, retired science teacher, Chris was very knowledgeable throughout our tour. Off season kayaking tours in September were 9am tours. We rented a divorce boat aka a tandem kayak and set out on the salt marsh (oyster bed) with our group. It was a fun and educational tour. I think our next adventure kayaking I will be brave and get a kayak to myself. Guide Chris says I'm great at it and can do it by myself now. You'll have to check their calendar when looking to book a kayaking tour so you can see the dates and hours they are available.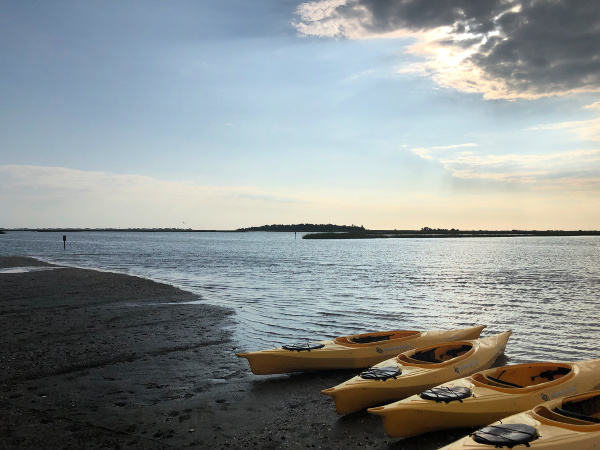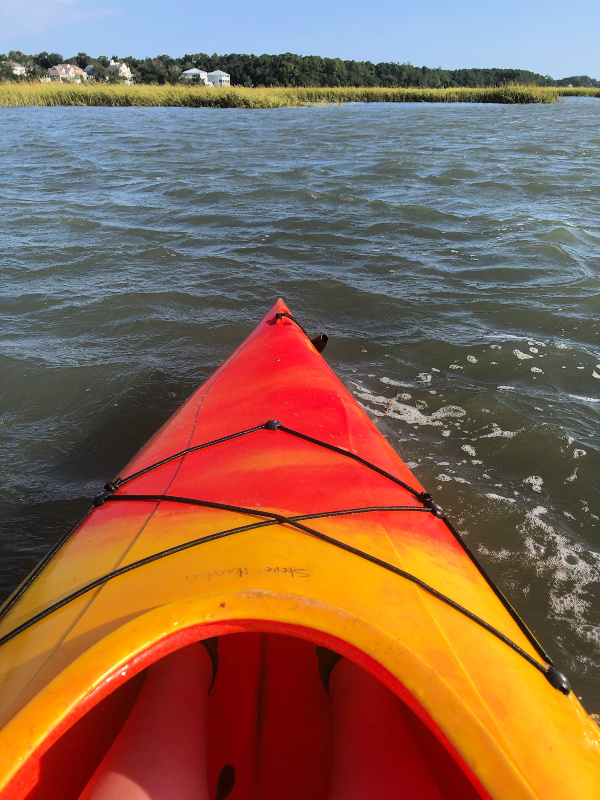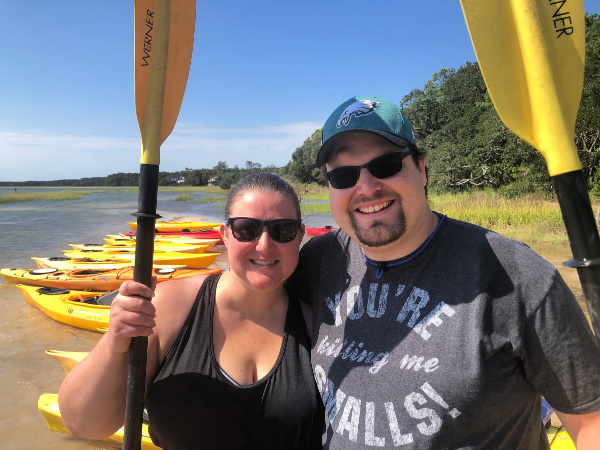 MINI GOLF
There are more than 50 golf courses in Myrtle Beach. Jersey Boy would have loved to get tee time while we were on vacation but the extent of my enjoyment of golf is mini golf. We set out one afternoon for a round of mini golf at Jurassic Golf. We had a fun afternoon even if I did lose. With Jurassic Golf you can choose the red path which we were told is a bit more inclined and less shady or the yellow path which was flatter of the courses and offered more shade along the way. We chose the yellow path. We survived the 18 holes and the T-Rex. Even though I lost at mini golf I still had a great time "dating my husband" and I got a jolly rancher flavored bomb pop afterwards so I count that as a win too.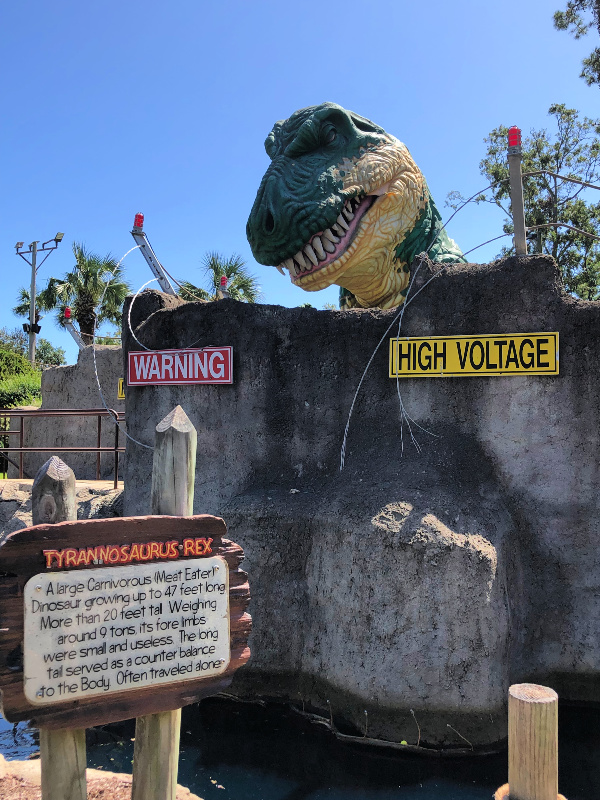 HOLLYWOOD WAX MUSEUM ENTERTAINMENT CENTER
If you are looking for something fun to do that's indoors maybe if it's super hot or if it's raining the Hollywood Wax Museum is a good way to spend an afternoon. It's not just walking through the building looking at celebrity wax figures. They offer props so that you can pose with them and take all kinds of fun and/or silly photos to share. Jersey Boy had never been before. He was a little hesitant at interacting and using the props but with a little encouragement from his loving wife he was able to let loose and get more interactive. Besides the wax museum they also have a mirror maze and a Zombie walk through called Outbreak Dread the Undead. You can't miss the museum from the streets as it has a 40,000 pound great ape on top of it! It's also right across the street from WonderWorks and Broadway at the Beach.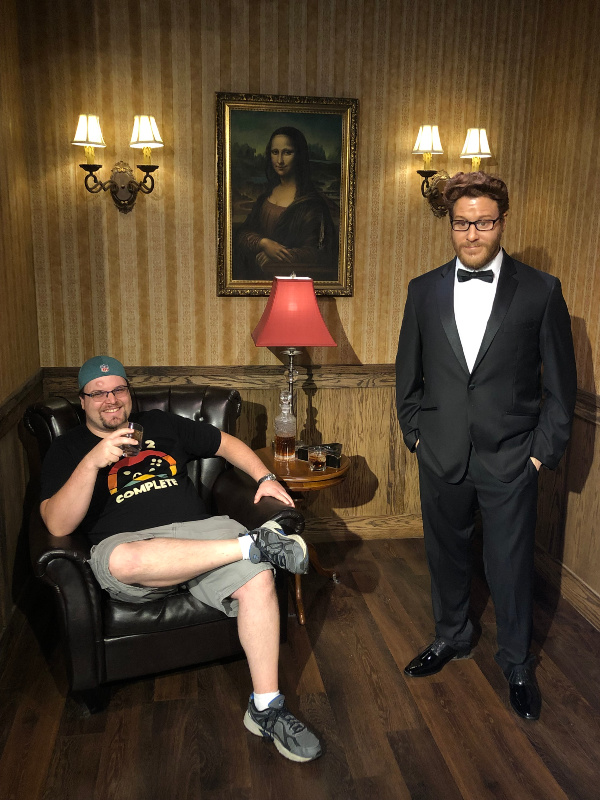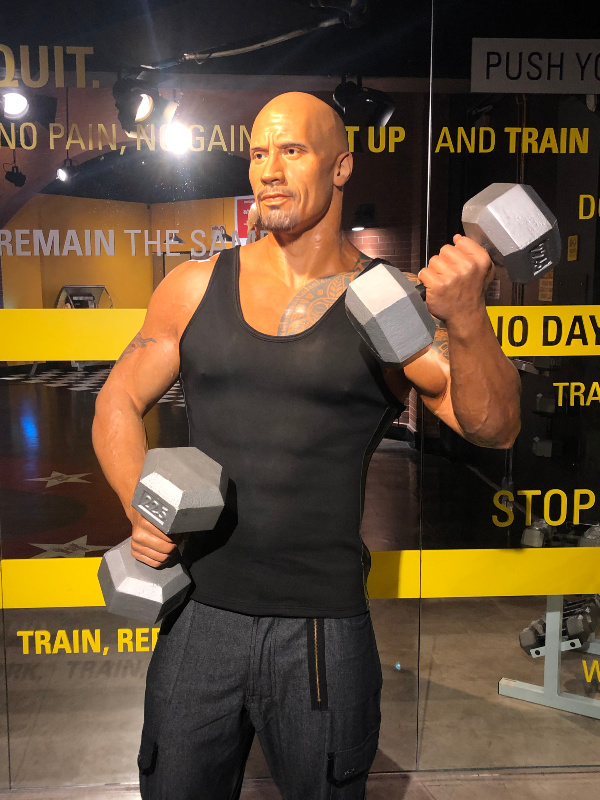 Which brings me to my next thing to do...
BROADWAY AT THE BEACH
There are outlets for shopping around Myrtle Beach and then you also have Broadway at the Beach. You can find just about anything at Broadway at the Beach. Shopping, restaurants, zip lining across the lake, mini golf, Ripley's Aquarium, WOnderWorks, and much more can be found at Broadway at the Beach. We walked around one afternoon until my feet started to hurt.
T.I.G.E.R.S MYRTLE BEACH SAFARI TOUR
We spent about 3 hours touring the Myrtle Beach Safari tour. Where else can you snuggle baby animals and feed an African elephant at the beach? No where. The TIGERS Myrtle Beach Safari is a wildly unforgettable experience for sure! There are more than 130 wild animals who reside on the 50 acre wildlife preserve. Doc and all of the trainers live with the animals year round. I wouldn't know what to do if I came home from work and there was a cheetah just lounging on the kitchen table or chimps helping snuggle the baby tigers. You can actually book your TIGERS Wild Encounters Tour through The Caravelle Resort and you can use hotel tour pricing discount.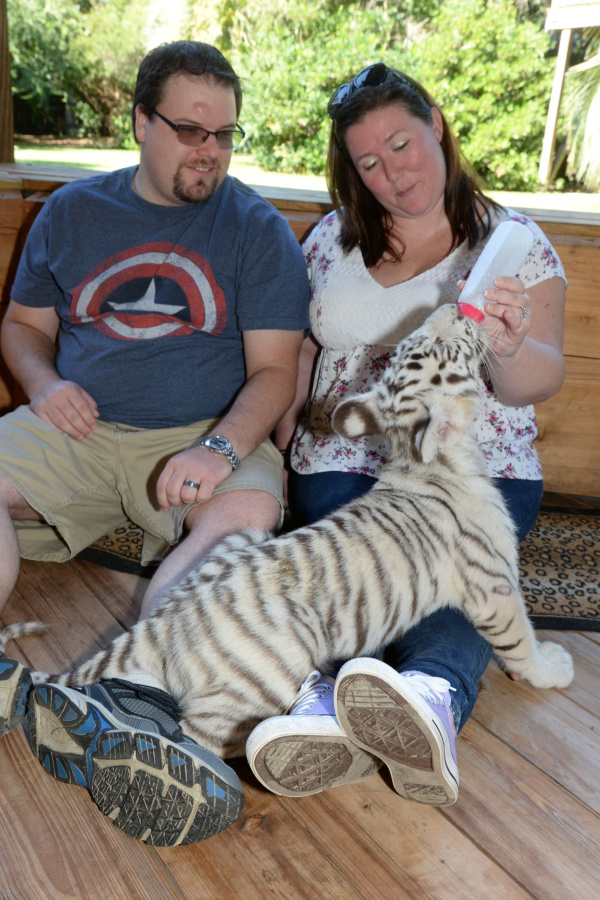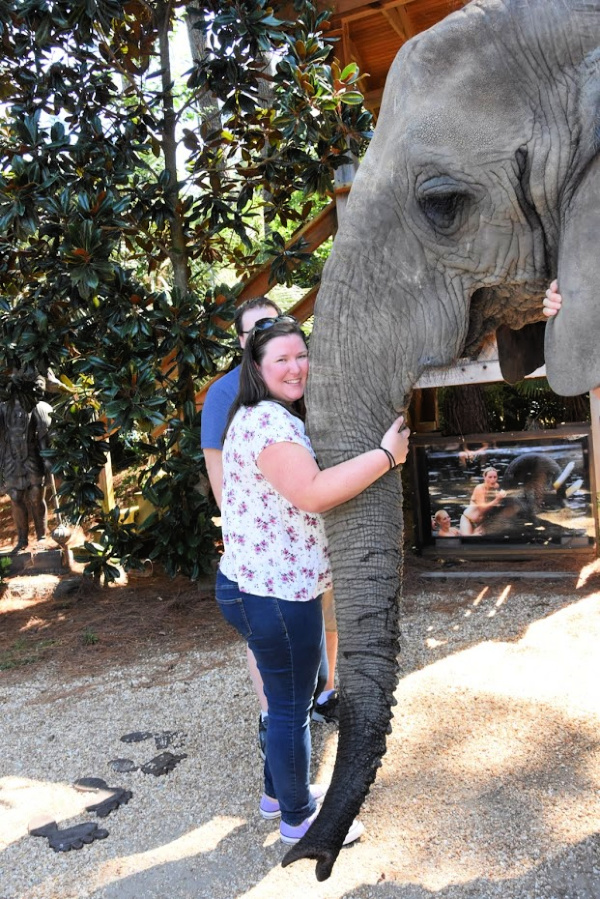 As you can see there is still a ton to do and see at Myrtle Beach before June and after August. Are any of my suggestions new to you? Do you have any suggestions for others that they should see or do at the beach?