I only recommend products I use myself and all opinions expressed here are our own. This post may contain affiliate links that at no additional cost to you, I may earn a small commission.
Some days I struggle with having just two children to take care of. In the Delivery Man movie (hitting movie theaters November 22) Vince Vaughn learns that 20 years of anonymous donating to fertility clinics he has 533 children when 142 of them want to know who their biological father is. Growing up not knowing much about my real dad I could understand to an extent of wanting to know who your father is but sometimes (like my case) it's better off not knowing.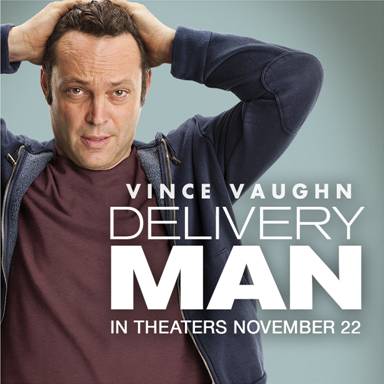 Delivery Man movie
To join in on the fun of learning about 533 children with Delivery Man, Disney has shared a special movie clip and photos with 533 bloggers including myself. For me the blogger community I am a part of is a part of my family. They get me in ways that my IRL (in real life, like friends I see outside of my computer screen) family don't quit understand what a blog is or that I don't get "free" stuff that I actually work for what I get because my time is worth money. My blogger family can sit together in a restaurant and all pull out smartphones and start snapping photos of our meals and sending them out on Instagram and twitter without thinking twice about it. My boys get to where they ask me if they need to strike a pose when UPS and FedEx delivers packages to our house.
I'm a Vince Vaughn fan so I was interested when we were approached about the Delivery Man promotion. What would you do if you found out you had that many children? I honestly wouldn't know how to handle something that major. Check out the video clip I have below to get a sneak peek of Delivery Man. No one has this other than the 533 bloggers right now so you can't see it anywhere else just yet. Just so you know, this movie is for adults and not young children. It's rated PG-13 for mature themes.
So what do you think about Delivery Man so far?