I only recommend products I use myself and all opinions expressed here are our own. This post may contain affiliate links that at no additional cost to you, I may earn a small commission.
I should preface this post with the fact that when asked about reviewing Infinity Train: Book One I honestly had no idea what it was about. I run products by the family before I make decisions on reviewing them and my 12 year old son quickly said yes, please review that so he could watch it too. I shrugged and said ok then so we were sent a digital copy of Infinity Train: Book One.
Infinity Train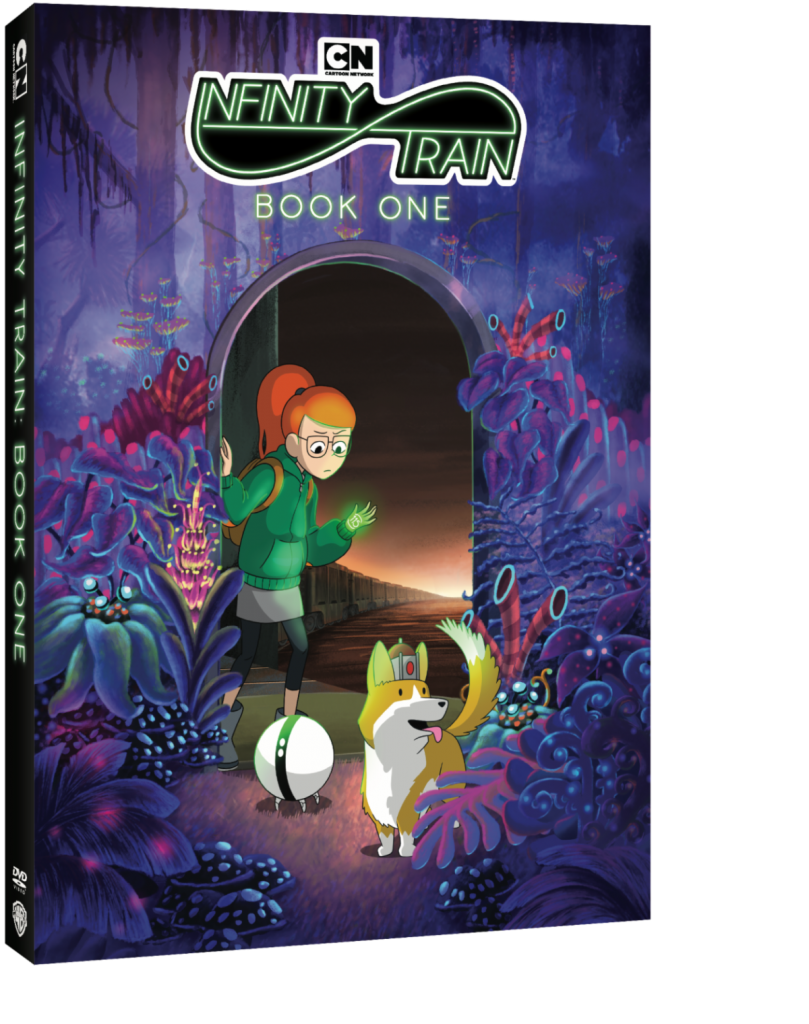 As I was first looking at Infinity Train: Book One, I thought the animation was similar to that of the Regular Show which is by creator, Owen Dennis. Dennis was also previously a writer and storyboard artist on Regular Show for Cartoon Network so that helped make the relation. Our teens watch Regular Show and apparently Infinity Train too.
Infinity Train: Book One
Cartoon Network's Infinity Train is a ten part series about a Wisconsin girl named Tulip. I figured out why my son liked the show so much other than he thinks it's super funny. Tulip has divorced parents and likes computer programming so he felt like it related to him as his parents are divorced and he's also interested in computer programming.
Infinity Train Book One coloring page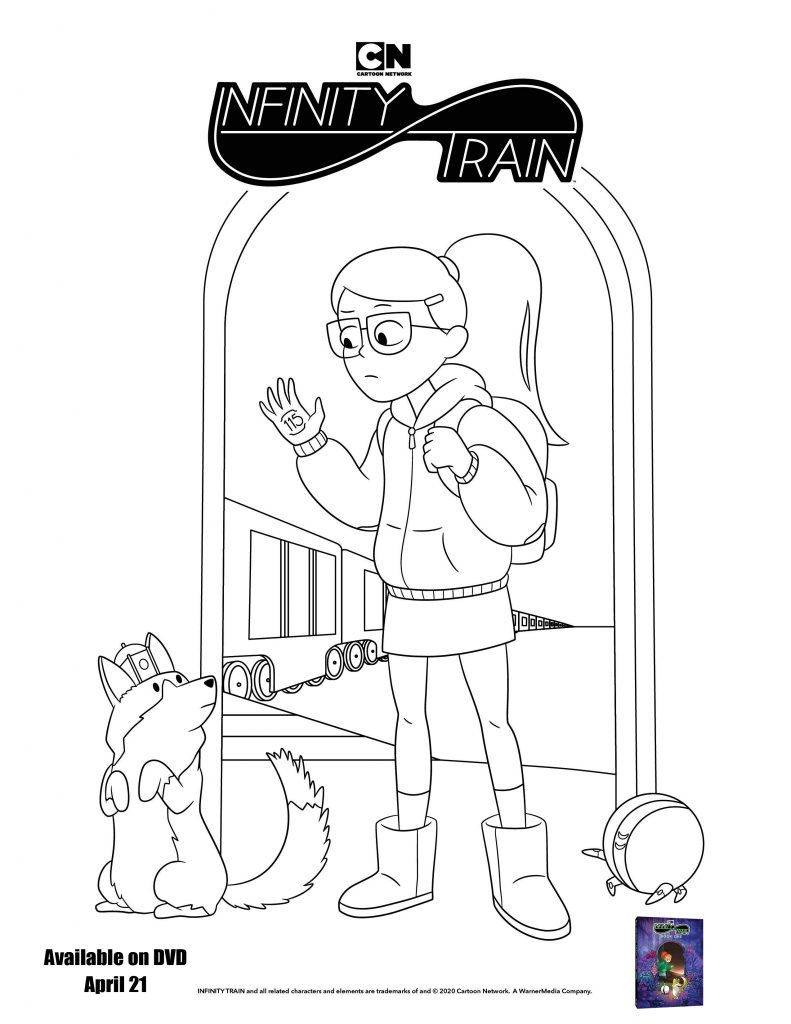 Tulip, who can't get to camp runs out of her house and comes upon a train in the woods. As she is on the train Tulip realizes that each train car has its own separate world within it. She goes car to car in hopes of finding her way off of the train. She meets some interesting new friends along the way. I think my favorite is the half upbeat half pessimistic robot, One One and the king of corgis, Atticus.
Overall, this show has lived up to the hype my son presented and it's worth the watch. Infinity Train: Book One has more emotional depth for the kids than I'm used to them watching on Cartoon Network. Does Tulip make it off the train? What happens? You'll have to grab the dvd or digital code and watch for yourself. You can find the Infinity Train: Book One dvd on Amazon.