I only recommend products I use myself and all opinions expressed here are our own. This post may contain affiliate links that at no additional cost to you, I may earn a small commission.
If you are a first time visitor to my blog today, I'd like to welcome you with a big "hey y'all". It's National Smoothie Day and to celebrate A Blender Mom was on a local tv show sharing a smoothie recipe! This was my first time being on tv and talking about myself and my blog. I was super nervous but the camera man, host, and co-host made me feel very at ease. A 30 minutes show goes by a lot quicker when you are on the set with rolling cameras than it does sitting at home watching it on the tv.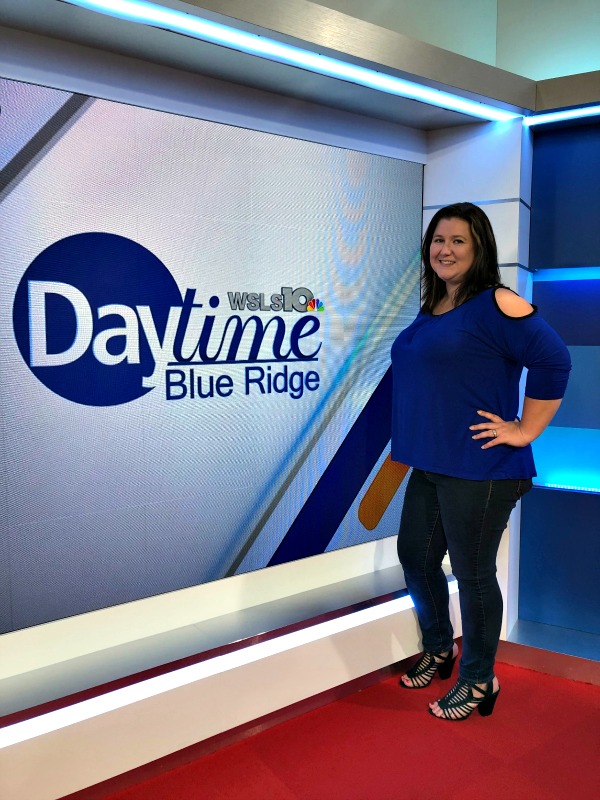 My name is Shanaka and I have been a Mom of a blended family for two years now. I had two sons, my husband had a daughter, and we had a daughter together. Blended family= his, mine, and ours. You can read more about me and each of the other 5 ingredients to our family on the About A Blender Mom page. I hope that you browse around and want to keep coming back to visit me.
You can view the Daytime Blue Ridge tv segment here: Daytime Blue Ridge
The smoothie recipe I shared for National Smoothie Day is included in the short 3-4 minute tv segment. You can also screenshot it (or print it) from below. It is a super simple but also simply delicious smoothie recipe.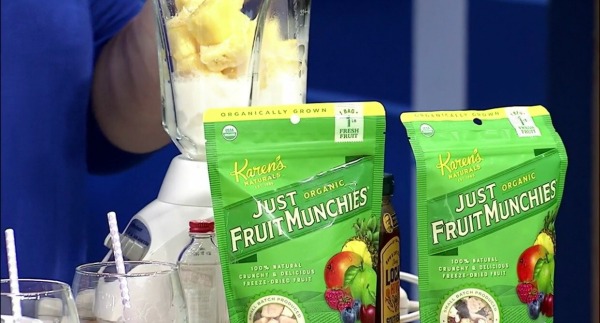 Ingredients:
1 & ½ cups Karen's Naturals Raspberries
2 cups fresh pineapple; cut in to 1 inch chunks
½ cup non-fat plain Greek yogurt
1 cup milk (I use 2% but it's just my preference)
¼ cup agave nectar (or honey)
½ teaspoon Vanilla extract
2 cups of crushed ice
Directions:
You can put all ingredients in the blender at the same time and blend until smooth but I do it a little differently...
Put ice, milk, vanilla, honey, yogurt, and pineapple all in the blender and blend on high for 1-2 minutes. Once you have a semi-smoothie looking mixture I add in the freeze dried fruit, in this recipe that would be the Karen's Naturals Raspberries.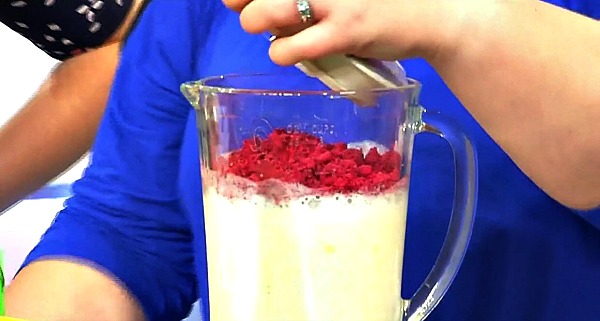 Blend again until smooth. Serve and enjoy.
You can also make this with freeze dried peaches in place of the raspberries. The fruit combinations you can create are endless. You can even sneak some greens in there on the kids and if they are like mine they won't even notice that it was added. What is your favorite smoothie flavor or recipe that you will be enjoying on National Smoothie Day?