I only recommend products I use myself and all opinions expressed here are our own. This post may contain affiliate links that at no additional cost to you, I may earn a small commission.
This Captain Marvel post is being sponsored by Best Buy. Captain Marvel hit the Best Buy store shelves yesterday. You can now get your own copy of Captain Marvel as 4K Cinematic Universe Edition aka 4K+Blu-Ray+Digital or multi-screen edition aka blu-ray and digital copy. You have options to watch Captain Marvel at home or on the go. You should totally go by your local Best Buy and get the exclusive Captain Marvel steelbook to add to your Marvel collection. You can re-watch the movie again while enjoying some Captain Marvel edible cookie dough.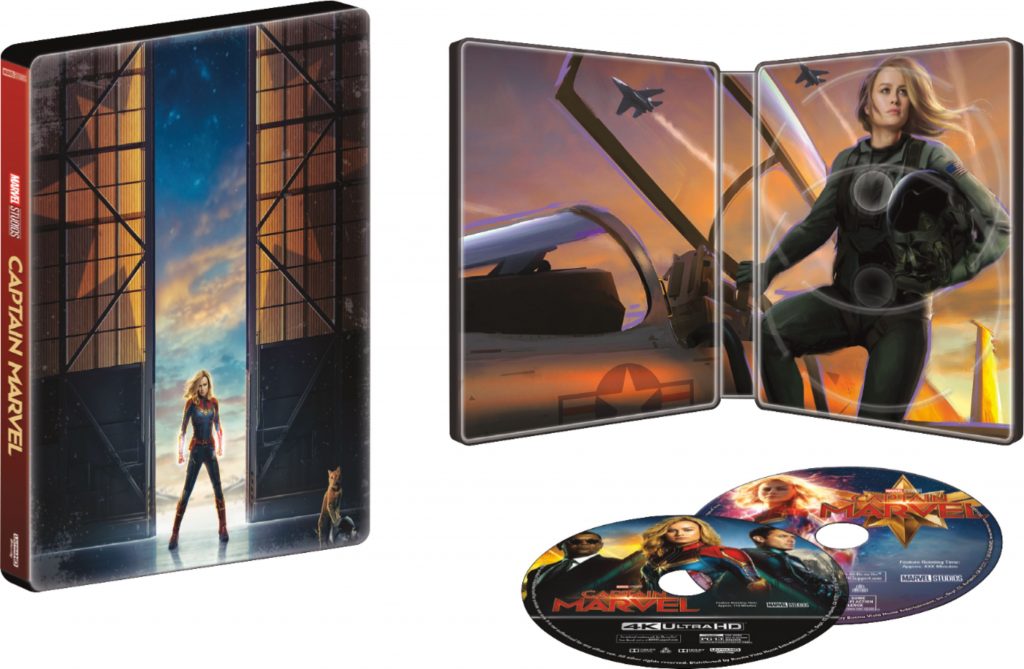 With the Marvel Studios' Captain Marvel on digital you can discover deleted scenes and over an hour of bonus content. The 4K and blu-ray versions offer up featurettes on the Captain Marvel actress Brie Larson, the influence of Samuel L. Jackson (Nick Fury) in MCU events, and you can even get to see the talent that is Goose the cat. The in home version also offers deleted scenes along with a gag reel and director commentary.
Captain Marvel steelbook
Set in the 1990s, Marvel Studios' CAPTAIN MARVEL is an all-new adventure from a previously unseen period in the history of the Marvel Cinematic Universe that follows the journey of Carol Danvers as she becomes one of the universe's most powerful heroes. While a galactic war between two alien races reaches Earth, Danvers finds herself and a small cadre of allies at the center of the maelstrom. The film stars Brie Larson, Samuel L. Jackson, Ben Mendelsohn, Djimon Hounsou, Lee Pace, Lashana Lynch, Gemma Chan, Rune Temte, Algenis Perez Soto, Mckenna Grace, with Annette Bening, with Clark Gregg, and Jude Law. Marvel Studios' CAPTAIN MARVEL is produced by Kevin Feige and directed by Anna Boden and Ryan Fleck. Louis D'Esposito, Victoria Alonso, Jonathan Schwartz, Patricia Whitcher and Stan Lee are the executive producers. The story is by Nicole Perlman and Joe Shrapnel & Anna Waterhouse, and the screenplay is by Anna Boden & Ryan Fleck and Geneva Robertson-Dworet and Jac Schaeffer.
I love adorable "Reggie" the cat who is better known as Goose (a Flerken). He was the former pet of Mar-Vell and went off in to space with Carol Danvers and Nick Fury after the death of her owner. Goose is responsible for blinding Fury's left eye. Despite the spat, Fury opted to take care of Goose after Danvers left Earth. How about a little Did You Know Trivia... In the comics, Chewie was Carol's pet Flerken named after Chewbacca because Danvers is a Star Wars fan. In the MCU, the character was renamed Goose after Nick "Goose" Bradshaw from Top Gun. Though I am also a big Star Wars fan I think Goose is a suiting name for the little Flerken cutie. More Captain Marvel Goose trivia for you... Brie Larson is allergic to cats and had to avoid them between takes.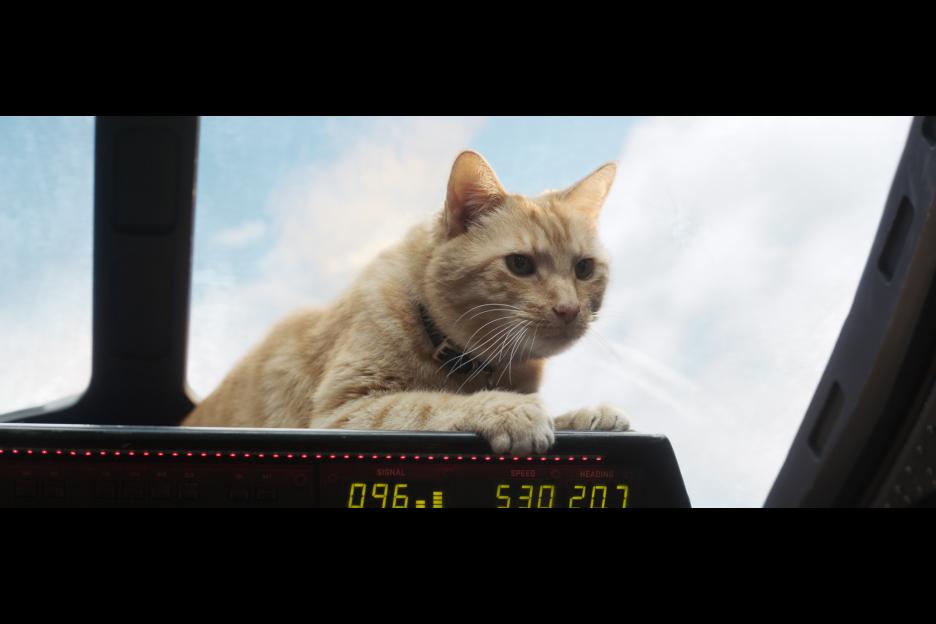 Thanks to Best Buy's Captain Marvel Steelbook exclusive I'm waiting for my teens to come back home from a week at their Nana's house so we can have some Captain Marvel cookie dough and watch Captain Marvel together. Caleb will be 15 this fall; I will take any time I can get with him while he still thinks it's cool to hang out at home watching movies with Mom.