I only recommend products I use myself and all opinions expressed here are our own. This post may contain affiliate links that at no additional cost to you, I may earn a small commission.
Avast, thar y'all (that's country pirate talk for hey ya'll). Do you speak fluent pirate? My boys and I are brushing up on our pirate talk as we prepare for our first visit to the (4th annual) Privateers and Pirates Festival at the Tuckerton Seaport in New Jersey. The boys are excited to start their summer off with a trip to a pirate festival and getting to be pirates for a weekend. While we are in New Jersey for our VIP weekend at the festival we will be staying at the Sea Pirate Campground. My boys and I love camping so we are looking forward to staying at the sea pirate campground in one of their cabins.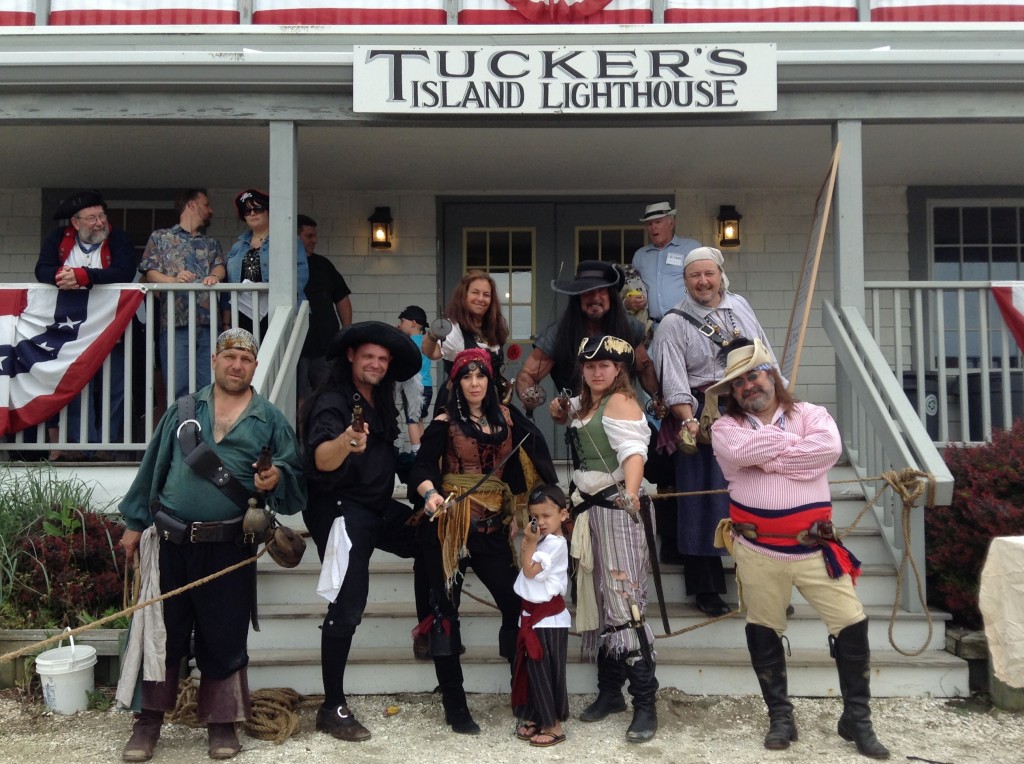 During the weekend of June 7th, the Seaport will be taken over by Captain Black and the crew of the Valhalla. Why are we looking forward to the Privateers and Pirates festival?
Pirate meet and greet
Canon demonstration
Scurvy Mutineers sword fight show
Whip show
Pirate pistol duello show
Amputation demonstration
Treasure hunt
More details on the Privateers and Pirates Festival:
Where? Tuckerton Seaport & Baymen's Museum 120 West Main St. Tuckerton, NJ.
When? June 7 from 11am to 5pm
How much? Event admission is $8 for adults, $6 for seniors, $5 for children, and free for Seaport Members and children under 5. Event admission includes access to the Seaport's 40 acres of family fun, featuring maritime activities, historic and recreated buildings, live animals, a boardwalk, miniature golf course, and exhibits.
For even more info:
Tuckerton Seaport website: http://bit.ly/PTt774
Tuckerton Seaport Privateers & Pirates information page: http://bit.ly/RMJKSN
Sea Pirate Campground wesbite: http://bit.ly/1lG9uL9
disclaimer: This is a sponsored post written by me on behalf of the Tuckerton Seaport. This program is in partnership with Real Mom Media. All opinions are my own.