I only recommend products I use myself and all opinions expressed here are our own. This post may contain affiliate links that at no additional cost to you, I may earn a small commission.
After a 12 hour road trip from Lynchburg, VA down to Orlando, FL Geek Daddy and I were a bit in need of some rest and relaxation. I used Google to look up a great spa in the Orlando area. One place that kept showing in my search was The Spa (Orlando). I checked out their site after reading a lot of spa reviews. We booked a couples massage for hubs and I. What better way to start vacation than with a relaxing couples massage at The Spa?
The Spa Orlando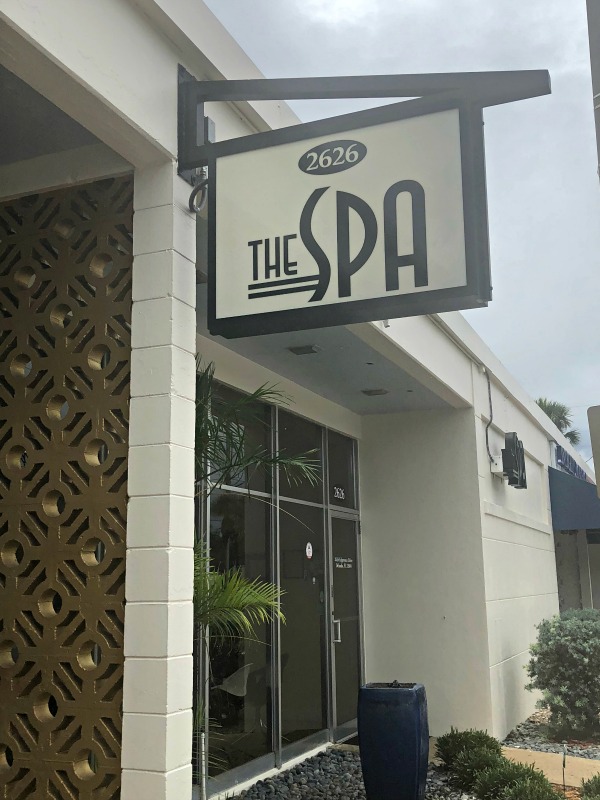 We signed in at The Spa front desk after being greeted by the staff and then we could choose to wait in the light or dark waiting rooms. I chose the dark room for us. We were offered drinks while we were waiting. Who ever chose the spa memes that were running on the tv in the dark room has a great sense of humor. After just a couple of minutes in the dark room, we were directed out towards our room for our couples massage. My massage was done by Malakya and Geek Daddy's massage was done by Laura. Once in the room we were instructed to strip down to our comfort level and get up on the tables, under the sheets, laying face down.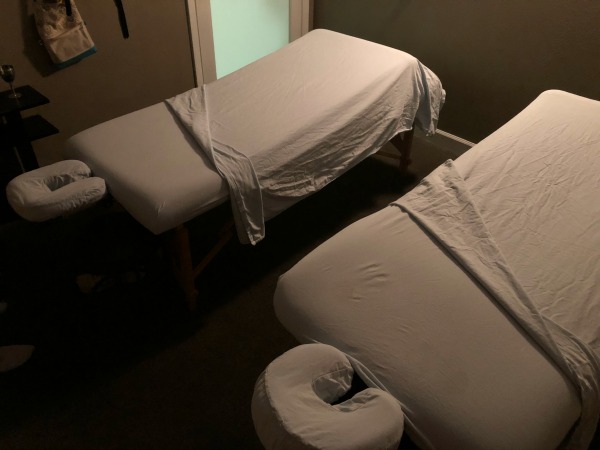 During the next hour we were massaged head to toe. After the 12 hour car ride the massage to my back was fantastic. I enjoyed the oil(s) that Malakya used on me and the music along with the massage had me just about dozing off to sleep a few times. I didn't even know the scalp and face massage could feel that relaxing. I don't like people touching my feet but even during the massage it wasn't an issue because I was enjoying it so much. I was one extremely happy lady. I asked Geek Daddy afterwards how his massage was and he said it was great and much needed. He got a lot of work done to his shoulders and neck. The Spa has showers with robes for after massages but Geek Daddy and I chose not to take the time to shower there as we had more sweating to do the rest of the day and would just shower once we got back to our room at the Wyndham Garden.
After our couples massage Geek Daddy went to the light room and I set out to get a manicure with Dianna. I took a couple minutes to choose my polish color and then joined Dianna at her work station. We were chatting while she was working on my nails. She asked if we were visiting or lived in the area. She said she had been moved to Orlando with her family after visiting for vacation and has been in the area ever since. I think she did a really nice job with my manicure and I just loved the purple that I chose for my polish color.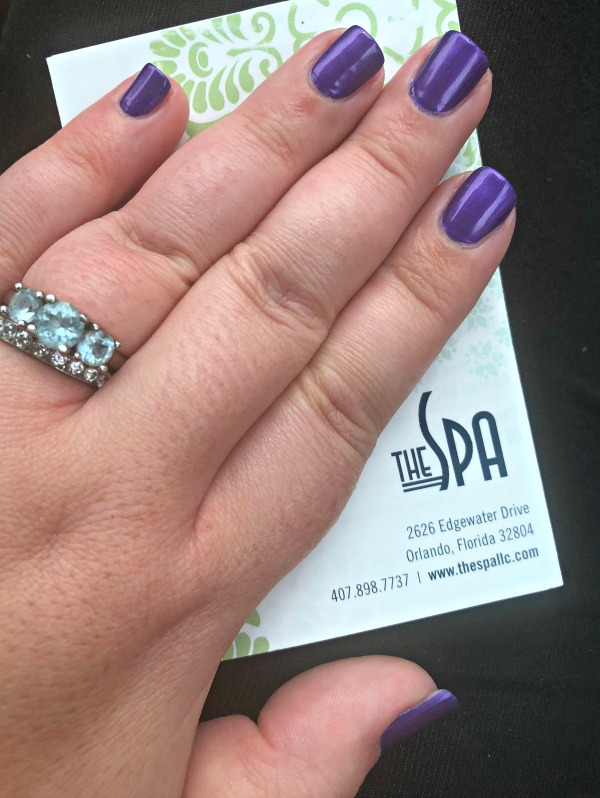 The Spa Orlando services include:
Massages
Nail services
Facials & Skincare treatments
Waxing
Body treatments
Spa packages and they even offer parties
You can take a 3D tour of The Spa. If you are in the Orlando area and are looking for a massage or spa treatment I (and Geek Daddy) recommend The Spa Orlando. You should stop in and tell them that Blender Mom sent ya.
I'll be adding more posts on how we spent a week kid free in Orlando, FL so check back soon.