I only recommend products I use myself and all opinions expressed here are our own. This post may contain affiliate links that at no additional cost to you, I may earn a small commission.
When your daily wardrobe goes from leggings and yoga capris to dress pants and dresses you have to care a little more about the laundry pile and how you do the wash. Since going back to a 9 to 5 job that requires business casual outfits my laundry routine has changed for sure. Now I take care of dry cleaning at home with Dryel at home dry cleaning products.
I had a couple silk and polyester shirts that I had for work. They accidentally got mixed in with a load of regular laundry to wash and the wash cycle showed my tops no mercy and tore them. Thankfully it was only 2 tops and it was easy to cover the tear on one of them with a cardigan until I could get it stitched back up. There was no saving the other one. Now I make sure the laundry gets separated and my more delicate work clothes get cleaned with my Dryel system.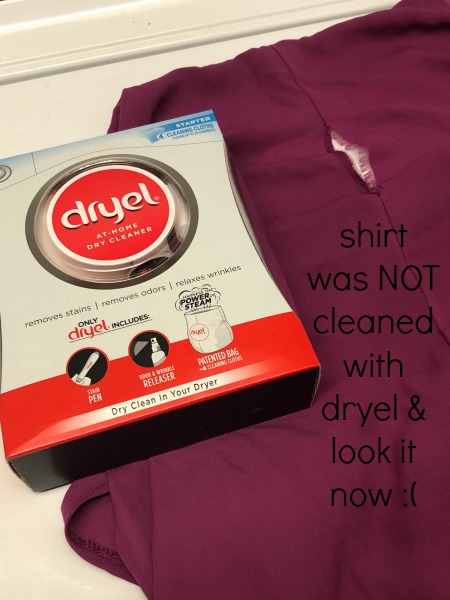 Dryel at home dry cleaning system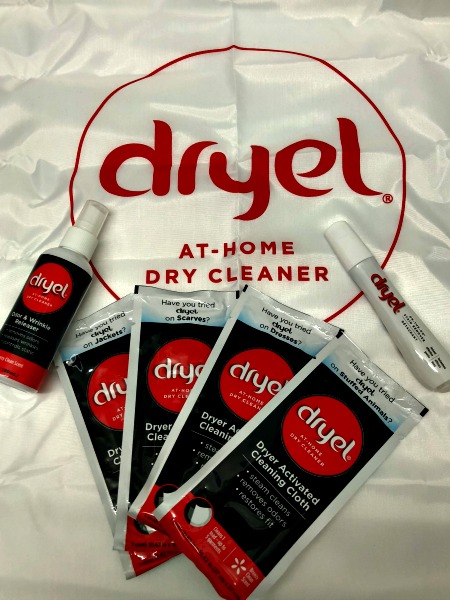 With the Dryel at home dry cleaning system I can get dry clean only clothes cleaned right at home from my dryer. I also use Dryel on my very worn, very loved favorite pair of jeans (to keep them from getting stretched or shrunken). I had finally found the perfect pair of jeans that fit all the right places all of the right ways and I want to be able to wear them forever.
Dryel can be used on many types of fabrics and materials. The only thing it states on the package not to use Dryel on is leather, suede, fur, or velvet. Anything else, if it fits in the Dryel fabric protection bag with a ULTRAclean cloth (and will fit in your dryer then you can get the dry cleaning done at home. The Dryel starter kits include the patented Dryel Fabric Care Bag and four cleaning cloths to clean up to 20 items. The starter kit now also gets you the the Stain Pen and the Odor and Wrinkle Releaser which means we can also get the on the go spot treatment with Dryel now as well.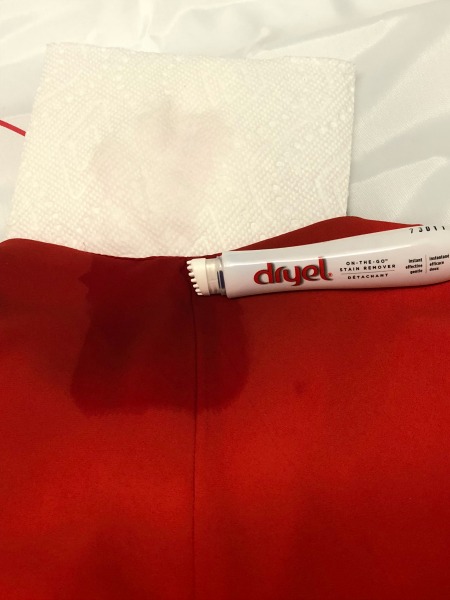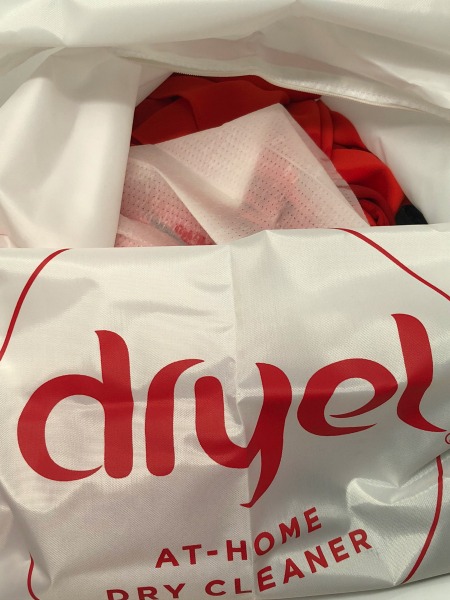 The Dryel Refill kit costs the same as the starter kit ($9.99) and gives you eight cloths and can clean about 40 items. That's about a quarter per piece of clothing. That's a way better deal than even the cheapest place I've seen that my husband used when we first met.
With the Dryel at home dry cleaning system I can extend the life of my work wardrobe without paying per item at the dry cleaners. You get about 40 items dry cleaned at home for $10. The place my husband used to use (the cleapest I've ever heard of so far) is still $2 per item. You can't get 40 done with them for 10 bucks.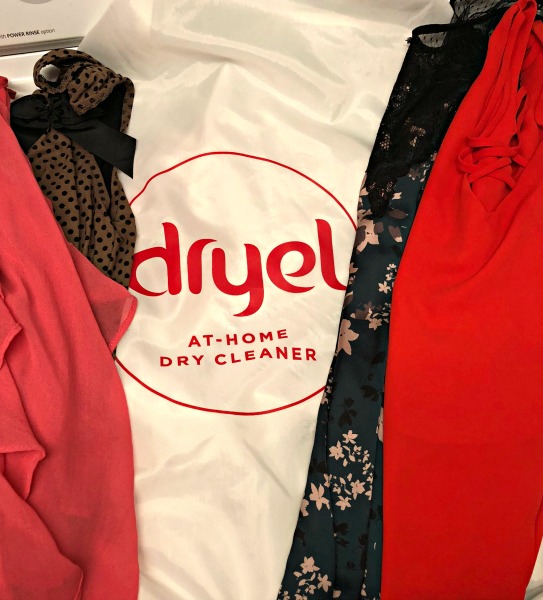 Have you purchased and used the Dryel products before? What do you dry clean at home?