I only recommend products I use myself and all opinions expressed here are our own. This post may contain affiliate links that at no additional cost to you, I may earn a small commission.


Now that I have gone back to work outside of the house I've traded in my yoga pants for dress pants and dresses. A couple pieces of my work wardrobe are made of wrinkle free material. Everything else usually gets super wrinkled by the time I find it in the laundry to wear again. Because of my daily work wear routine I am glad to partner with Dryel this year. With Dryel I can spend on one starter kit and clean about 20 items or I can pay the same thing and send maybe 4 items to the dry cleaner. I have enough running around to do after work that I forget to stop by the dry cleaner too so it's easier for me to be able to do at home.
Dryel at home dry cleaning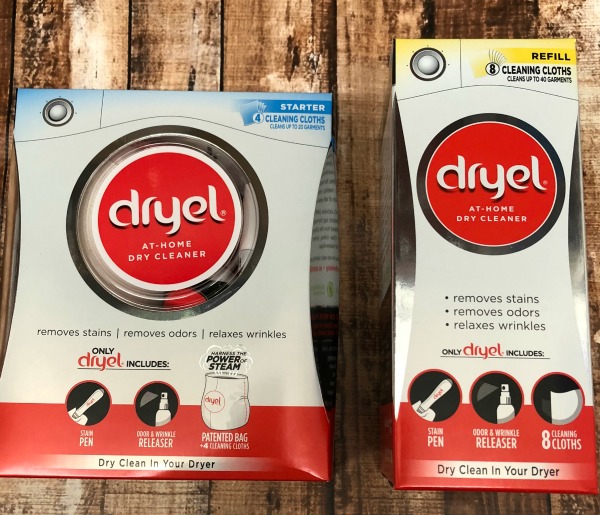 The Dryel starter kits include the patented Dryel Fabric Care Bag and four cleaning cloths to clean up to 20 items. The starter kit now also gets you the the Stain Pen and the Odor and Wrinkle Releaser which means we can also get the on the go spot treatment with Dryel now as well.
The Dryel Refill kit costs the same as the starter kit ($9.99) and gives you eight cloths and can clean about 40 items. That's about a quarter per piece of clothing. That's a way better deal than even the cheapest place I've seen that my husband used when we first met.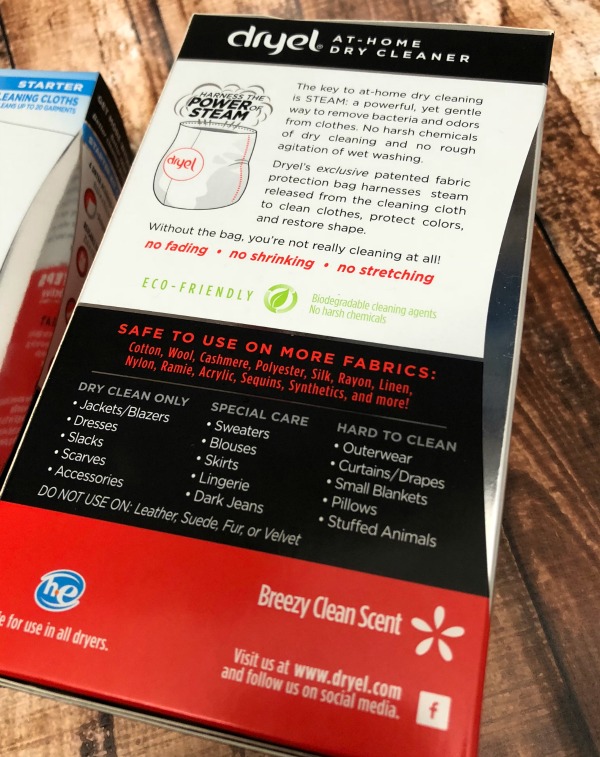 I will be going in to more detail about the starter kit and refill kit as we go through the year. That's a lot of work wear to be cleaned. For now if you are new to Dryel you can read their Dryel FAQ, how Dryel works, and instructions on how to use Dryel.
Now please excuse me while I go throw my clothes for work tomorrow in to my dryer with the ULTRAcleaning cloth and fabric protection bag. I may not have it all together but at least with Dryel I can look like I do.