I only recommend products I use myself and all opinions expressed here are our own. This post may contain affiliate links that at no additional cost to you, I may earn a small commission.
As we get older, we begin to realize what is important, and what is not. There are so many lessons that we have either already learned or are just beginning to learn. If only we could have learned them earlier, right? Well, what if you could? Today, I want to talk about life lessons that you should learn before your 40s. These will help you greatly, and the earlier you learn them, the better!
Self-care is definitely necessary
Lesson 1: Self-care is definitely necessary. Gone are the days when we could just roll out of bed, with no sleep, and just somehow "make it" and survive off of copious amounts of coffee. Eventually, this wears on our health, both physical health AND mental health. Instead, as we age, we learn that self-care needs to be a priority. It's so important to focus on, ESPECIALLY when we feel like we don't have time for it. Things like getting enough sleep, working out (even if it is just a walk or a light stretch), drinking plenty of water, healthy eating, meeting up with a friend to talk, and even getting a massage or pedicure, or taking that dream vacation, is so needed. When life gets stressful, the way we combat that stress and tackle it all, without feeling totally overwhelmed and anxious is by incorporating self-care, so that we are capable of handling stress, without it feeling like it is becoming "too much." No matter what life stage you are in, self-care is 100% necessary.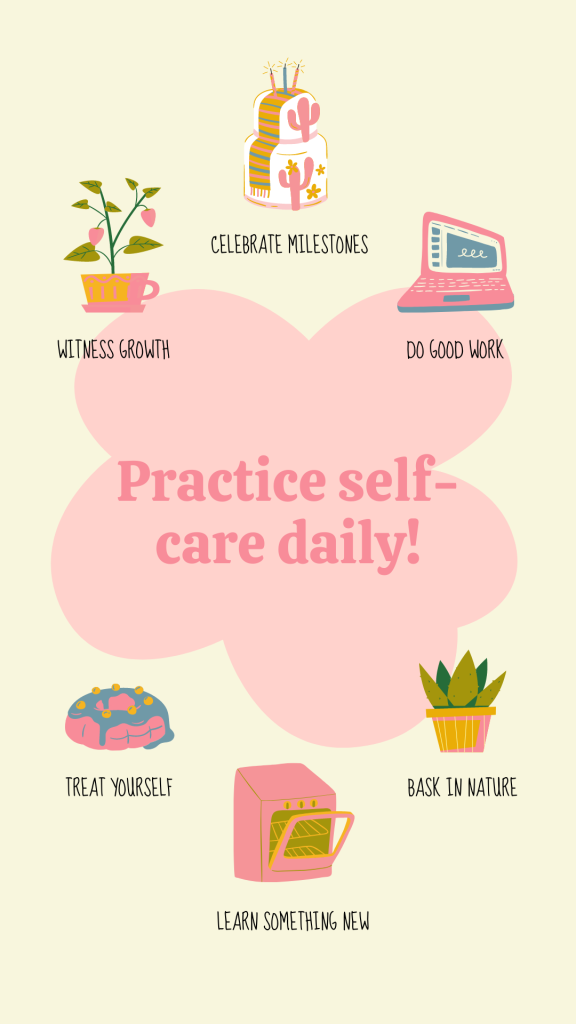 A job you hate is not worth keeping
The best lesson that I've learned? A job you hate is not worth keeping. Do you know how much time we spend at work? Traveling to work? Traveling home from work? Thinking about work? Responding to work emails? Going to work functions? TOO much time. In reality, most of our time during the week is spent at work, going to and from work, or thinking about work - especially if you are in your "grind" years. With that being said, that's not always a bad thing if you love what you do. But if you hate it? It can destroy you - again, both mentally and physically. If you do not love your job, find a new one. It can be stressful, time-consuming, and scary, but finding a job that you love is well worth the effort, I can promise you that.
Stop doing the heavy lifting yourself
There is a time and place for doing it all yourself, but there is also a time and place for hiring others to help you get things done…and one of these things is moving. Moving by yourself as you age is not fun at all, and I don't recommend it to anyone. It's just one of those things that as you get more things, and as you create a home (typically goes along with aging), you just really don't want to move it all yourself more and more. That's why letting go and accepting that you don't need to do the heavy lifting alone anymore is important. There are plenty of companies that can help you so that you don't even have to lift a finger. If you actually need help with moving, ★Star City Services★ is one that I recently heard of, based out of VA. They say that they offer customer-focused care, fast and efficient services, and affordable prices. Plus, they are pretty experienced with all different kinds of moves: from easier apartment moves to furniture moving, packing, piano moving, and they even say that they are long-distance movers Roanoke! The best part? They offer clear pricing, with no hidden fees, according to their site. I don't know about you, but that sounds good to me.

Health is wealth
I feel like I covered this with the self-care paragraph, but let me say it again: you need to prioritize your health. The saying, "health is wealth" is very accurate. At the end of the day, the only thing keeping us from doing what we love is ourselves. Our minds and our bodies. If you haven't treated your body well and you are suffering from debilitating pain, there might be limits to what you can do physically. You might not be able to travel and hike or ski or whatever else you might want to do. If you don't treat your body well, one day, you might wake up and realize that you should have focused more on preventative health, because now, doctor's appointments are taking up too much of your time, as you try to get back to health. The best way to thrive later on, and be able to do everything that you want to do? Put in the work now, when it comes to your health. Eat clean. Work out. Go to doctor's appts, when needed. Put in the work, so that you don't have to try to make up for the lack of work, later on, which will take up even more time.
Travel while you can
Life is short and we are not always guaranteed another day, or another opportunity to travel. You never know what might happen. If you've always wanted to hike Cinque Terre, go while you have the chance. Don't put it off by saying "I'll do it next year," because what if that next year doesn't give you the chance to go? Travel while you can. Money comes and goes, but you can never get time back.