I only recommend products I use myself and all opinions expressed here are our own. This post may contain affiliate links that at no additional cost to you, I may earn a small commission.
ZonePerfect sent me samples. I was not required to write about them in return. In the beginning of the year I wrote a letter to my future self. Did you make resolutions or set goals as we began 2014? If you set goals or started making changes in your life months ago how are you doing with them? Are you still on track? It's been about 5 months now since I got myself on track with a plan for the year.
My what would have been 9 year wedding anniversary was last month. It's also the same time Daddy B moved out of our house. April is a difficult time for me. I made excuses to not go to the gym. When I felt emotional I ate my feelings away. I wasn't very social and was just really down on myself a lot. After the days passed I felt more "normal" again though I'm not really sure what normal is sometimes. I try my best to be my best for my boys. I feel drained some days though. It's life, it happens, I know. I am happy and content most days and I haven't given up on my goals so that's a plus. I've made little changes along the way that can add up to big steps towards my goals. One thing to do is make swaps for things I know I can improve on like what I choose to drink.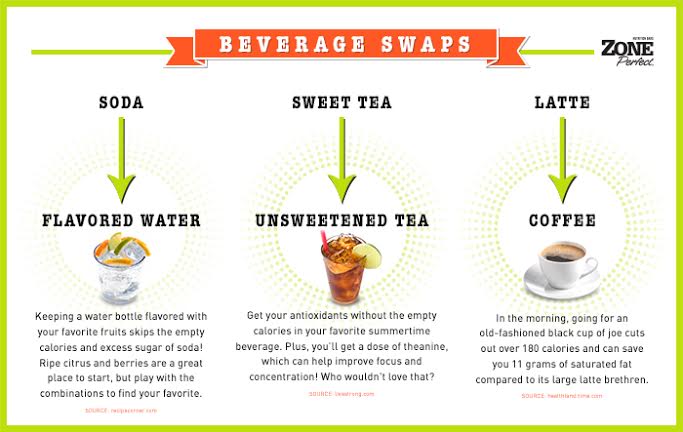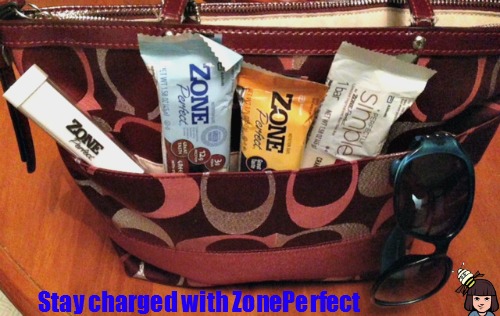 With field trips, end of school events, track practices, family activities, and cakes to deliver I am on the go a lot right now. Thanks to ZonePerfect this Mom can stay charged on the go. I keep a variety of ZonePerfect bars in my purse along with my power bank portable charging stick for my phone, cameras and some of the boys video games. The ZonePerfect bars are great snack bars to keep me from crashing between meals or sometimes they are my meal on the go for breakfast. Being a blogger a lot of my work is online. I have office hours but sometimes answering emails or doing a little work by phone is necessary and I don't always have somewhere to recharge my phone so I'm really glad to have my charger stick with me. ZonePerfect helps me and my gadgets stay charged throughout the day.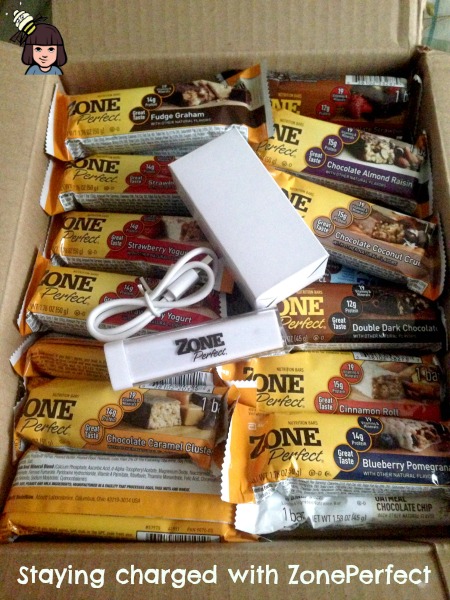 You can become A ZonePerfect® VIP & save up to $10*. Your first coupon will be emailed to you. Join Now *$10 in savings relates to savings spread across a one year period and may vary.
Giveaway
Use the giveaway tools form below to enter to win a power bank charging stick from ZonePerfect. This giveaway is open to US residents only, sorry, and will close on May 26, 2014.
diaclaimer: I am a part of the ZonePerfect blogforward program. I was not compensated for this post but did receive samples. Opinions are my own.