I only recommend products I use myself and all opinions expressed here are our own. This post may contain affiliate links that at no additional cost to you, I may earn a small commission.
I love event planning. I look for any good excuse to throw a party. I even found a 9 to 5 job that pays me to do it for them. The first thing I do in planning an event is choose the theme. Once I have the theme to go with everything else rolls on out with ideas. I take the theme from the invitations to food as well as decorations, games, and things to do.
If you are looking for options for invitations you should check out Basic Invite. I have used Basic Invite for invitations and also our Christmas holiday cards. This was a fun one as it was our first holiday card as a family with 4 kids. Kaylee was born in November of that year.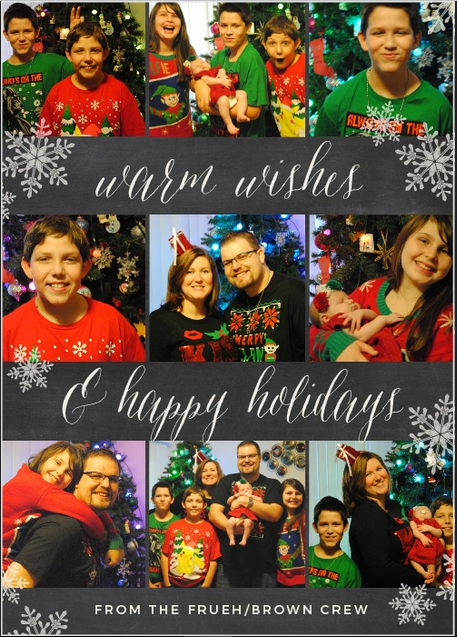 I was browsing the invitation selections the other day and geez I wish I had a baby shower to plan. Not my own of course but for someone else. The nautical baby shower invitations are super adorable! Geek Daddy and I had a couples gender reveal and couples baby shower when I was pregnant with Kaylee. If you have a couples baby shower to plan Basic Invite has fun couples baby shower invitations, too. My favorite is the Baby-Q invites. That was the theme we went with for my birthday party/ gender reveal. My birthday is July 3 and we announced Kaylee's gender on July 2 at a double event party.
couples baby shower invitations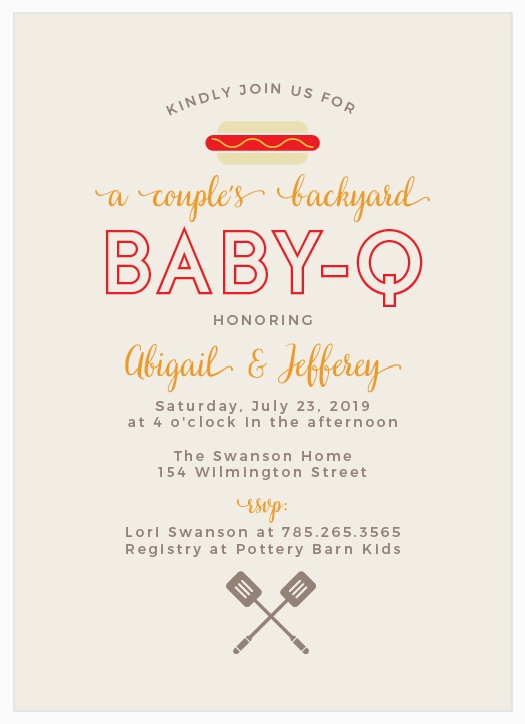 Why choose Basic Invite?
Almost Unlimited Colors - Basic Invite is one of the few websites that allows customers almost unlimited color options with instant previews online. Once you select a design you can change the color of each element on the card to over 180 different color options so you can make sure the card is exactly how you want it down to the littlest detail. This is what we feel sets us apart from almost any other online stationery company and is what we feel is our biggest draw.

Custom Samples - Basic Invite is one of the few websites that allows customers the ability to order a printed sample of their actual invitation so they can see exactly how it will print as well as the paper quality before they ever have to place their final order.

Over 40 Different Colors of Envelopes - Basic Invite is just as colorful with our envelopes as we are with our invitations. Customers can choose from over 40 different colors when it comes to their envelopes so that they can make their invitation stand out even before it is opened. All of our envelopes are peel and seal so the envelopes can be quickly and securely closed.

Address Capturing Service - Basic Invite offers an address capturing service that allows customers to simply share a link on Facebook, Twitter, Instagram, or any other form of social media to request their friends and family's addresses which will be stored in the customer's account and can then be selected during the design process. Basic Invite offers recipient address printing at no cost on all Christmas card orders.

Foil - Foil cards are available in gold, silver, and rose gold. Customers can choose flat or raised foil on all of Basic Invite's foil designs.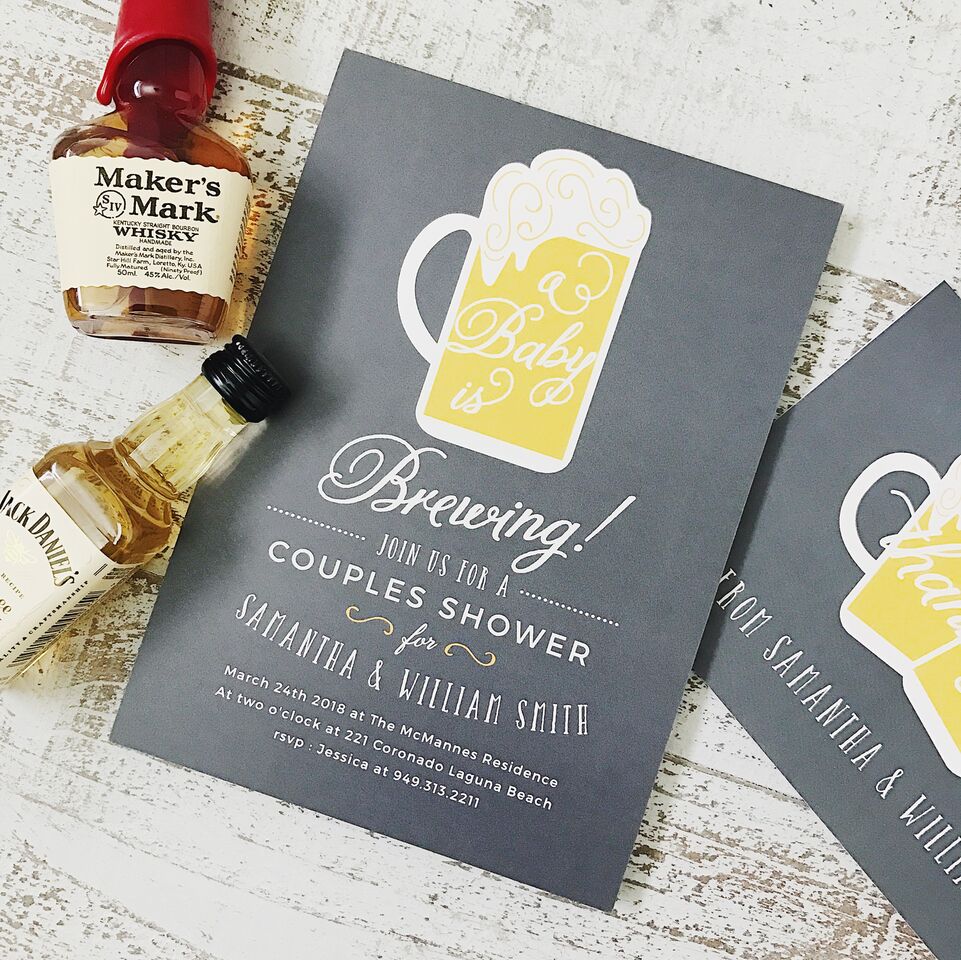 **Right now Basic Invite is offering 15% off with coupon code 15FF51.
Even though I'm not getting to order any cute baby shower invitations I am looking ahead to November when Kaylee will be turning two. It doesn't even feel like it's been long enough for her to be turning two already. She loves choo-choo's (Chuggington) right now among other fun things so I chose "chugga, chugga- two, two" Kaylee's 2! train theme for her birthday party this year.
What fun invitations have you created (or received) lately?