I only recommend products I use myself and all opinions expressed here are our own. This post may contain affiliate links that at no additional cost to you, I may earn a small commission.
Geek Daddy enjoys golf. We visited the newly opened Drive Shack location while we were in Orlando a couple weeks ago. I was terrified at first but with his help I was quickly having fun with him. I'll be sharing more about that visit soon but it tied in to why I'm sharing the Father's Day DIY gift idea below.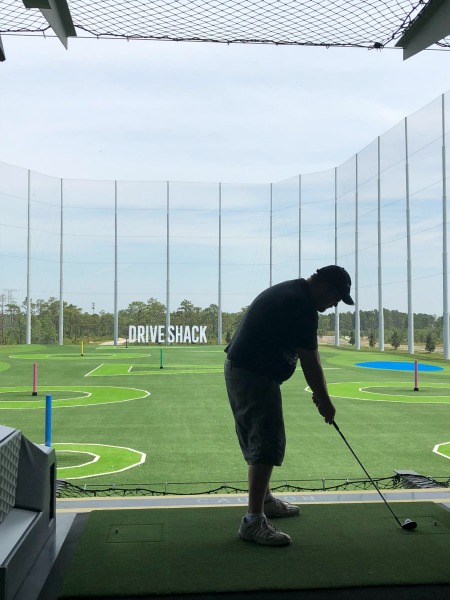 If you have a Dad figure in your life that enjoys golf too then maybe you can make him some DIY golf ball shower steamers.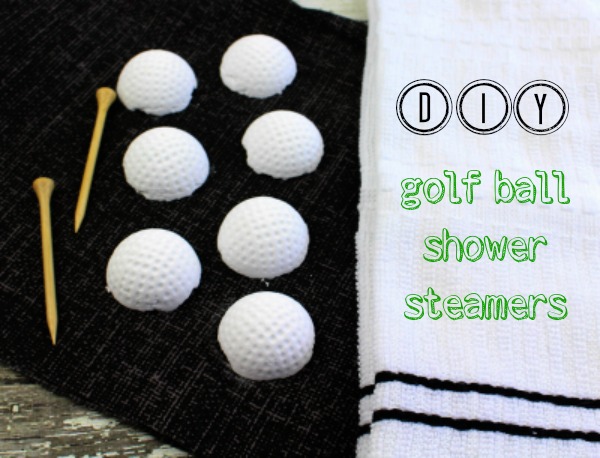 DIY golf ball shower steamers
Yields: 12 golf ball steamers
Supplies needed
1 (12 count) golf ball candy mold
1 & ½ cups of baking soda
2 teaspoons of water (I used a fine mist spritzing bottle)
12 drops eucalyptus essential oil or scent of choice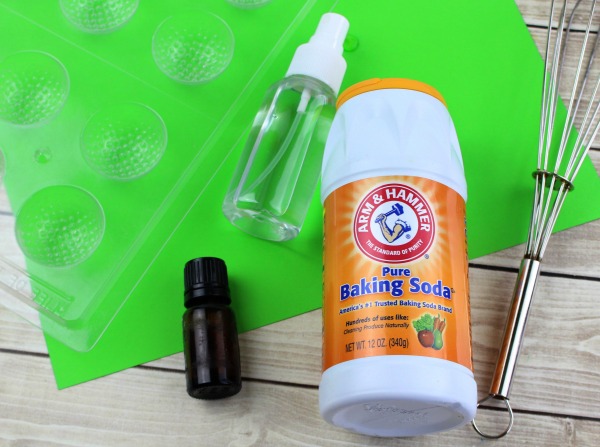 Directions
1. Add the baking soda to a large metal or glass mixing bowl.
2. Spritz the baking soda about 10-12 times with a fine mist spritzer or add 1 teaspoon of water and whisk until slightly damp. Spritz for an additional 10-12 times or add the remaining teaspoon of water and whisk again. If the baking soda begins to fizz, stop adding water.
3. Once the baking soda is damp, squeeze some in your hand to see if it clumps. If it does, it is ready for the next step.
4. Add 12 drops of eucalyptus essential oil. Whisk to incorporate the oil into the baking soda.
5. Transfer the baking soda mix to the golf ball molds, filling up to the top of each mold. Press the mix down firmly with your fingers.
6. Allow to dry and harden overnight. Gently remove each shower steamer from its mold and store in an airtight container.
How to use the golf ball shower steamers
1. Place 1-2 eucalyptus golf ball steamers in the corner of your shower, away from the water stream.
The steam will activate the refreshing eucalyptus aroma and awaken your senses and increase your concentration. It's the perfect morning shower steamer!