I only recommend products I use myself and all opinions expressed here are our own. This post may contain affiliate links that at no additional cost to you, I may earn a small commission.
The kids all have their costumes picked out and ready for trick or treating. I didn't really plan to dress up this year. We weren't attending any Halloween parties and I wasn't feeling much like dressing up. Then I received a wig from MelodySusie and I came up with a quick and easy costume idea that I can do Tuesday. With my long blue wig, some leggings, and a little makeup I plan to be a mermaid. The mermaid costume makeup is easy to do.

mermaid costume
I ordered a pair of mermaid leggings from Amazon. You can also find the long blue hair wig from MelodySusie on Amazon also. They have different wig colors too if blue isn't what you are looking for. I'm just going to wear a plain shirt but you could also find a seashell shirt or take a bra and cover it to look like a fancy seashell bra top.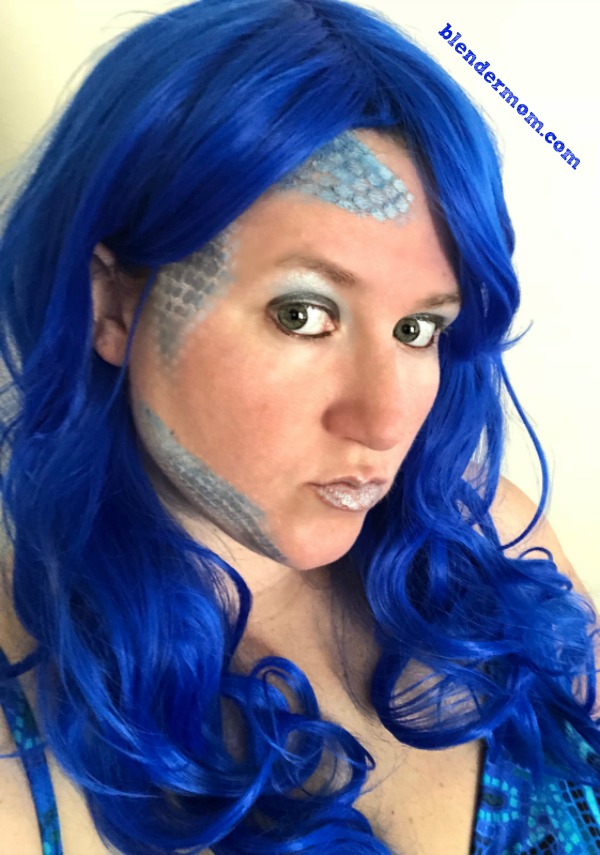 Now to the fun part, the mermaid costume makeup. If you want to copy my look you'll need a fishnet wig cap and the makeup colors of your choice. I kept with the blue color scheme, using a white cream makeup base and then topped that with the CoverGirl shadowblast eye shadow stick in tempest blue.
mermaid costume makeup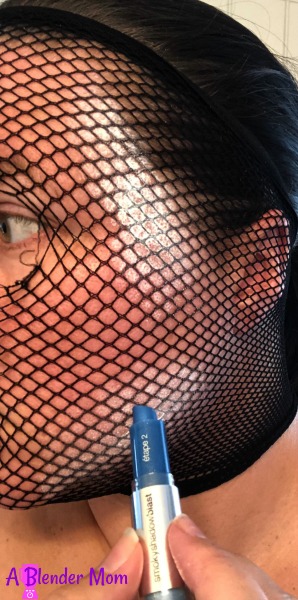 I tore spots over my eyes and mouth so I could still see and talk while doing my makeup. I sponged on the white cream makeup and then used both shades of the Tempest blue eye shadow on top of the white. Once you have the colors the way you want you'll want to carefully peel the wig cap away from your face back off of your head. Once the wig cap is removed I use a small patch of the cap stretched across my lips and repeated the white and light blue on my lips. I quickly ran the shadowblast eye shadow across my eyes, added some eyeliner, and I had a quick and fairly simple mermaid look.