I only recommend products I use myself and all opinions expressed here are our own. This post may contain affiliate links that at no additional cost to you, I may earn a small commission.
For a while I had no idea what we would dress Kaylee up as for her first Halloween. There were a few ideas I all most went with (cabbage patch doll with the yarn hair). Then I fell in love with the idea of her being cookie monster. This girl can throw down on some fresh baked chocolate chip cookies. Watching her eat them reminded me of cookie monster. I knew I could figure out a way to make her a DIY cookie monster costume.
DIY Cookie Monster costume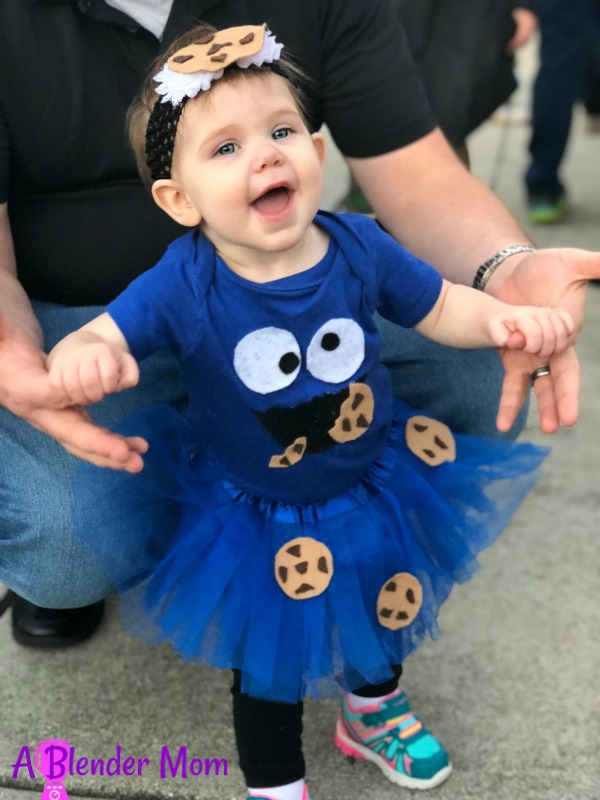 To make this adorable little cookie monster costume I ordered a royal blue onesie and blue tutu from Amazon. I purchased a few sheets of felt from AC Moore- 1 white, 1 black, 2 tan, and 1 dark brown. These are what are used for the cookie monster face on the onesie and the cookies on the tutu.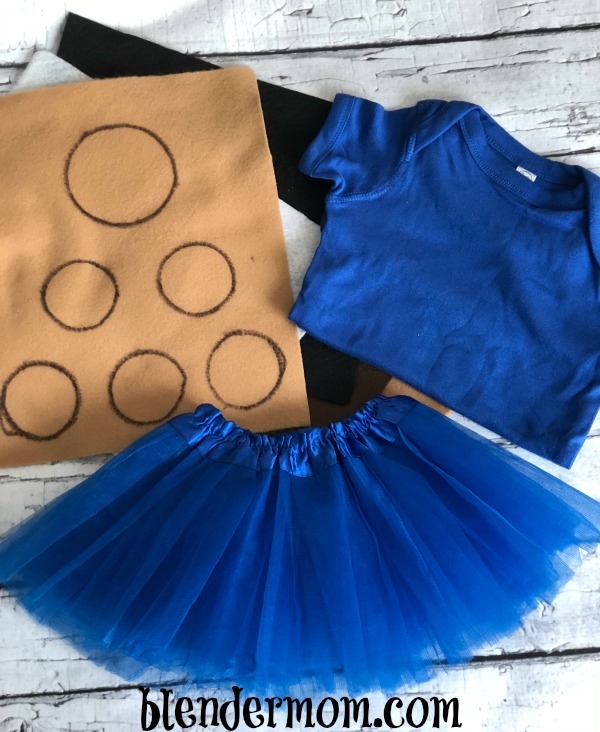 I attached the felt pieces to the shirt and skirt with my hot glue gun. I washed the onesie before working with it. Once the hot glue gun has been used adding the felt pieces the shirt will need to be hand wash only and laid out flat to dry. The washer and dryer will ruin it! I found a template of Cookie Monster online then traced it and cut it out. I used a small cup for the sizing of the cookie's eyes and the cookie cutouts. The chocolate chip felt pieces I just randomly cut up out of the dark brown felt.
Once all the felt pieces were cut out I measured the full width of the onesie so I could try and center his eyes the best I could. After his eyes were glued down I worked on his mouth and the cookie he was eating. While the shirt was drying I worked on gluing the cookies to the tutu. Be sure that while gluing on the tutu you place a piece of cardboard or something underneath the first layer so the glue doesn't go all the way through all the layers and get stuck. You can attach the chips to the cookies before you glue them on or after. I chose to place the cookies and then decide on where to glue on the chocolate chips.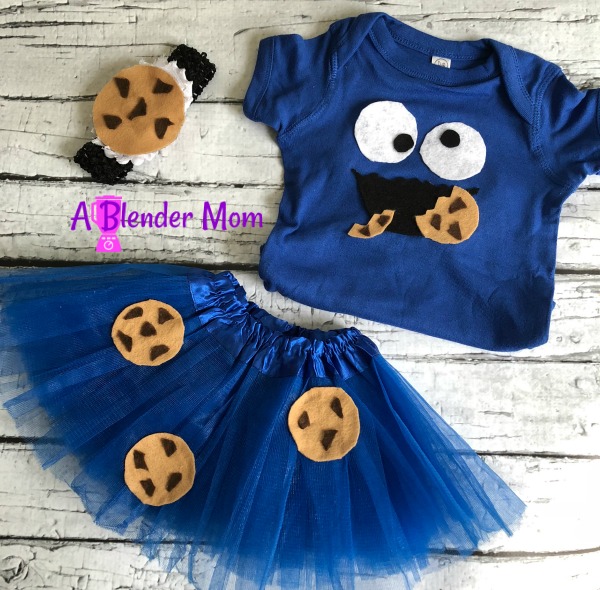 Once the onesie and tutu were done I wanted to give it an extra little something so I decided to make a matching headband. I had the headbands with nothing attached to them so I chose a black one. You could also use white, brown, or blue- whatever tickles yer fancy. I had some leftover flowers from the headband making station we had at my baby shower so I added 2 white flowers to the headband and attached a giant cookie on top of them. I added felt to the back of the headband so that the glue wasn't irritating her head when she wears it.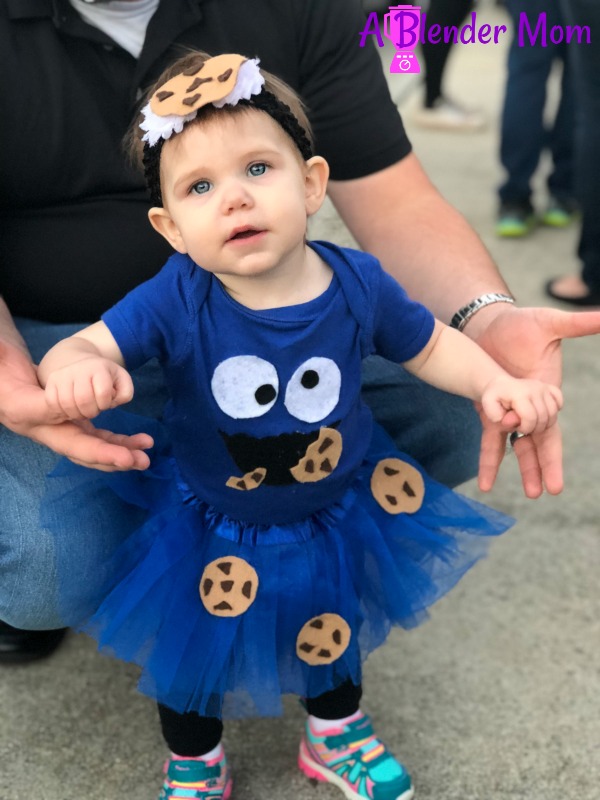 There you have it- an adorable little Cookie Monster costume for your little girl. Because it's finally feeling like fall here in VA we added a pair of leggings under her tutu to complete her look. It took me about 30 minutes to make her cookie monster costume and I think it turned out super cute.