I only recommend products I use myself and all opinions expressed here are our own. This post may contain affiliate links that at no additional cost to you, I may earn a small commission.
What goes with my Reese's Halloween Halloween Cookie Bars and some bloody good Halloween treat mix popcorn? A family movie night watching Hotel Transylvania 3. If you follow me on Instagram @ablendermom You saw where I shared that we were planning a family movie night. "Mom let's watch Hotel Transylvania 3 #HotelT3 after dinner" says my almost 14 year old. Say whaaaaaat? Mama will gladly take a family movie night. Hotel Transylvania 3 is available on Digital and will be available on 4K, Blu-ray, and DVD tomorrow, October 9 (my 14 yr olds birthday haha).
When Mavis sees her dad, Dracula aka Drac is feeling down she surprises him by booking a family vacation for the family and extended family of monsters from their hotel. They board Gremlin Air to their cruise ship to the Bermuda Triangle and Atlantis. This movie brought back the original cast and introduced a few new characters. I've always been an Adam Sandler fan so knowing that he voices Dracula makes the jokes he has throughout the movie amusing to me. Hotel Transylvania 3 was a nice threequal. It offers laughs, moments of nostalgia for Mom and Dad but still keeps it modern enough for the kids to enjoy and laugh at. Who knew the Macarena could tame a kraken?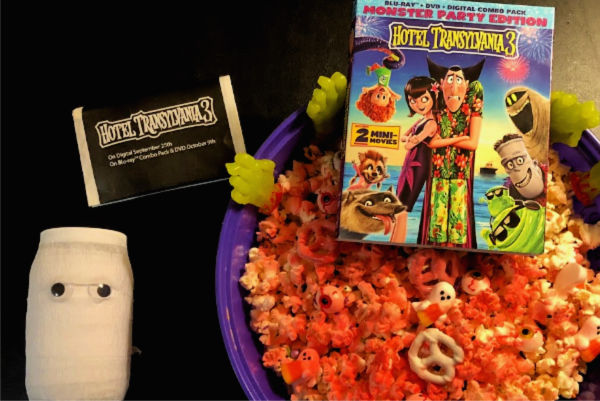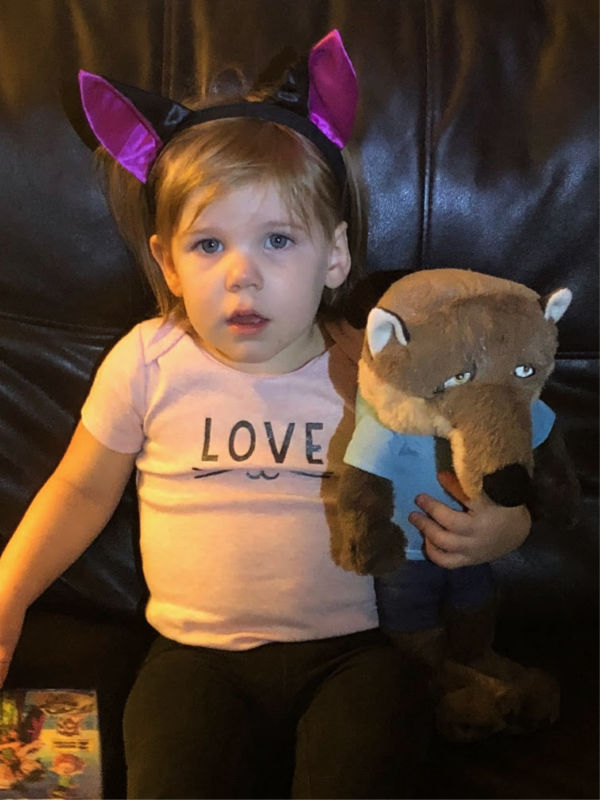 After watching Hotel Transylvania 3 Summer Vacation you should watch the extra features including the mini moviesPuppy and Goodnight Mr. Foot. With the Monster Party Edition blu-ray + DVD + combo pack you also get 7 scary-oke sing-alongs, a lyric video from Joe Jonas, a dance along, a read along, Mavis & Drac monster makeover tutorial, and more spooktacular sleepover activities.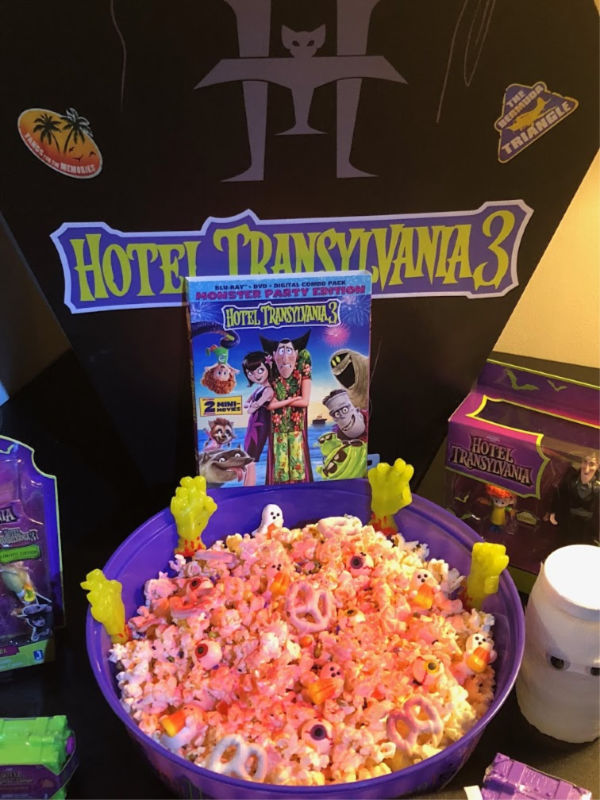 Hotel Transylvania 3 Summer Vacation is a cute, family movie because it shows just how important family is, mo matter what your family looks like. You should gather all of your little monsters, make some yummy monster party treats like my Halloween cookie bars or zombie guts cinnamon rolls and have a spooktacular time together. I'm sure it won't leave your ghouls and boys saying blah, blah, blah.
Website: http://www.sonypicturesanimation.com/
Facebook: https://www.facebook.com/SonyPicturesAnimation
Twitter: http://twitter.com/sonyanimation
Tumblr: http://sonyanimation.tumblr.com/
YouTube: http://www.youtube.com/user/SonyAnimation