I only recommend products I use myself and all opinions expressed here are our own. This post may contain affiliate links that at no additional cost to you, I may earn a small commission.

I've mentioned before how we pay our kids for some chores. One of the chores that the kids rotate turns on doing is washing the dishes. When it's their turn they load and unload the dishwasher and hand wash what can't go in the washer. I have to keep Roto Rooter on hand for not only the bathroom drains but the kitchen one as well. I have gone behind them once they are done with the dishes and fished all kinds of gunk from the drain.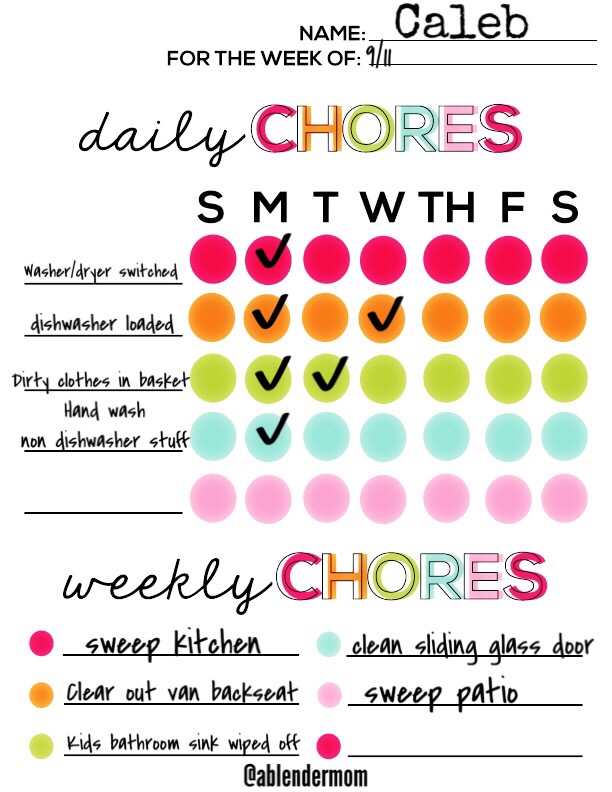 I have to keep reminding my oldest that he should scrape anything left on the plates in to the trash can if someone didn't clean their plate before leaving it in the sink. He just fills the sink with water, adds the dish soap, and washes everything as is. Then when he lets the dirty water out of the sink he complains about all of the left behind bits and pieces in the opening to the drain. If I don't catch it quick enough all of that will get pushed down the drain which leaves me with a clogged sink drain. Roto Rooter to the rescue!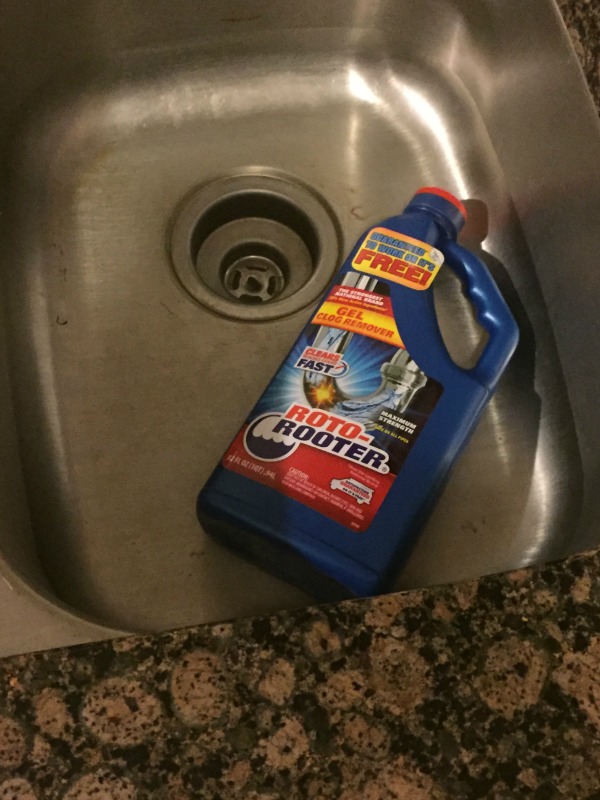 I've shared other ways I use the Roto Rooter gel clog remover- like the kids bathroom, and the master bathroom shower and sink. I wouldn't have thought that I would need a bottle of Roto Rooter clog remover for the kitchen as well but now I keep a bottle at each sink in the apartment.
Roto Rooter products are safe for all types of pipes and septic systems so I don't feel the least bit worried about using them all at our apartment. Hair clogs, food gunk, Roto Rooter has helped me with them all. In the summertime when all the kids are home it's there for me. Fall time and the boys are playing baseball and they think it's a good idea to wash the red ball field dirt off in the tub or sink, my Roto Rooter drain cleaner is there for me. When the oldest leaves food pieces in the kitchen sink drain, I have a saving grace.
What's your dish washing routine? Do the kids/spouse/someone else help? Am I the only one that has to clean the sink drain afterwards? What's the worst clogged drain you have experienced?