I only recommend products I use myself and all opinions expressed here are our own. This post may contain affiliate links that at no additional cost to you, I may earn a small commission.
This is a sponsored post for SheSpeaks/ Walmart. Opinions are my own.
I'm sitting in the bathroom mid go and turn to grab some toilet paper and there sits an empty roll. Oops. Combining my family of three with Jersey Boy and his daughter plus the baby due in November has our house soon doubled in numbers. With so many different schedules to keep track of and the "need to buy" list always growing I find myself in an oops moment more often than not lately. Thanks to Walmart and avoidtheoops.com I can spare my poor frazzled, pregnancy brain the horrifying feeling of being in the oops moments by keeping us stocked on the essentials.

My youngest helps me with laundry. We had forgotten about a load of towels that had been run in the wash but didn't get put in the dryer right after so we found some funky towels a couple days later but we were out of Tide pods to rewash. Oops.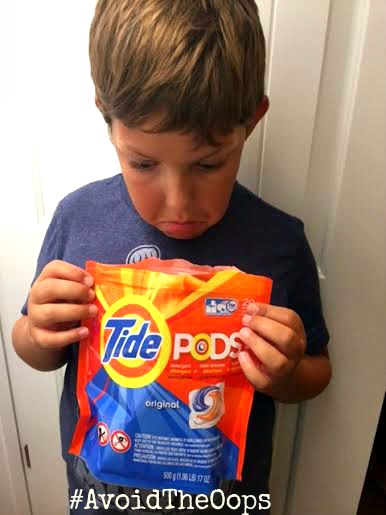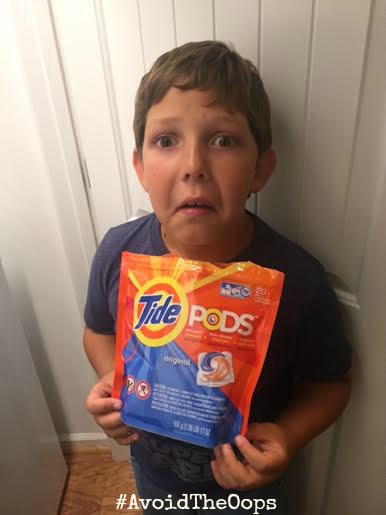 Walmart.com offers kitchen, laundry, cleaning, baby, and bathroom products that you can order to avoid the oops and have it sent right to your front door. If your order is $50 or more you'll qualify for free shipping. I will be keeping diapers and wipes in stock for the baby because I don't want to be up in the middle of the night with baby for a diaper change to realize the diaper pack is empty or there are no more baby wipes in the box!
I also try to remember to keep Mr Clean & swiffer wetjet products under the sink. With the new move our cat, Chloe, has decided she doesn't want to use her litterbox because she'd rather pee and poop on the floor or on my couch! My oldest has the chore of helping keep the floors clean so he reminds me contantly to keep stock of our Mr Clean liquid, magic erasers, and the swiffer wetjet solution and pads.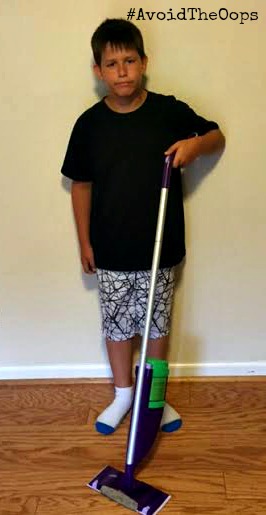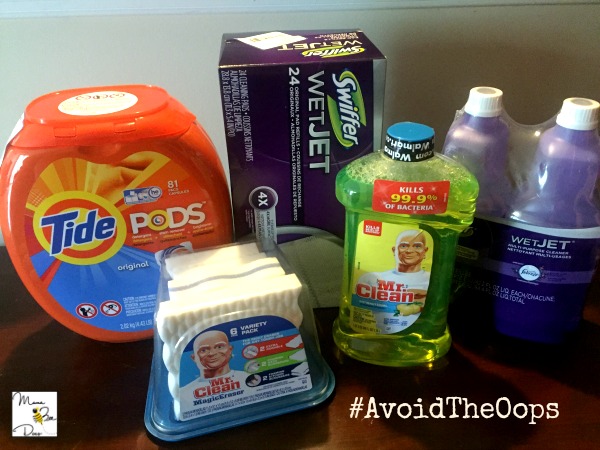 For the days that I forget things off the shopping list or feel too pregnant to waddle the grocery store aisles and carry the bags back in to the apartment I save my time, sanity, and a little cash by shopping Walmart.com. I have more time for summer fun with all three kids and less time worrying about the oops moments. What products do you find yourself buying most online to save your family from the oops moments?