I only recommend products I use myself and all opinions expressed here are our own. This post may contain affiliate links that at no additional cost to you, I may earn a small commission.
I'm on a no bake dessert recipe kick this week. Geek Daddy doesn't eat a lot of sweets. He doesn't eat cake or cupcakes. Everyone jokes and asks him if he knows he married a baker. One dessert I know hits the spot for him is cheesecake. For as long as I have been making desserts the only cheesecakes I have made are the no bake kind. Baking cheesecake scares me a little bit. I'm not even sure why, I always worry that it won't turn out the way it is supposed to. No bake cheesecakes are easy to whip up and there's no baking even involved.
20 No Bake Cheesecake Desserts, a round up of easy, no bake cheesecake recipes that include fruit cheesecakes, parfaits, popsicles, shakes, and more...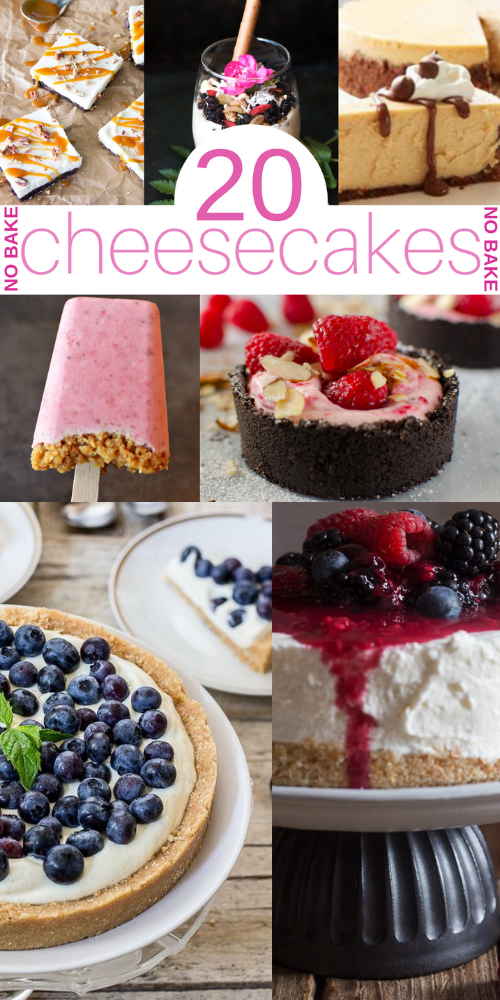 No Bake Blueberry Cheesecake // Use Your Noodles
Mojito Cheesecake Parfaits // Delicious Everyday
Keto Strawberry Cheesecake Smoothie // The Essential Baker
Salted Caramel Apple Cheesecake // Hello Little Home
Strawberry Yogurt Cheesecake Popsicles // The Neighborhood Moms
Reese's Chocolate Cheesecake // My Military Savings
Pumpkin Cheesecake Shake // Thrifty DIY Diva
OREO and Reese's Cheesecake // Cookie Dough and Oven Mitt
Raspberry and Lavender Cheesecake // The Flavor Bender
Mango Cheesecake Parfait // The Flavours of Kitchen
Nutella Cheesecake // Mary Ellen's Cooking Creations
Mixed Berry Cheesecake // An Italian in My Kitchen
Salted Caramel Cheesecake Brownies // Say Grace Blog
Blackberry Cheesecake Bars // Homemade Food Junkie
Chai Latte Cheesecake Pudding // Posh Journal
Somoas Cheesecake // Couponing for 4
Cookies and Cream Cheesecake Jars // The Shirley Journey
Caramel Cheesecake // Who Needs a Cape
Pumpkin Cheesecake // Wanna Bite
Raspberry Chocolate Cheesecake Bars // Busy Creating Memories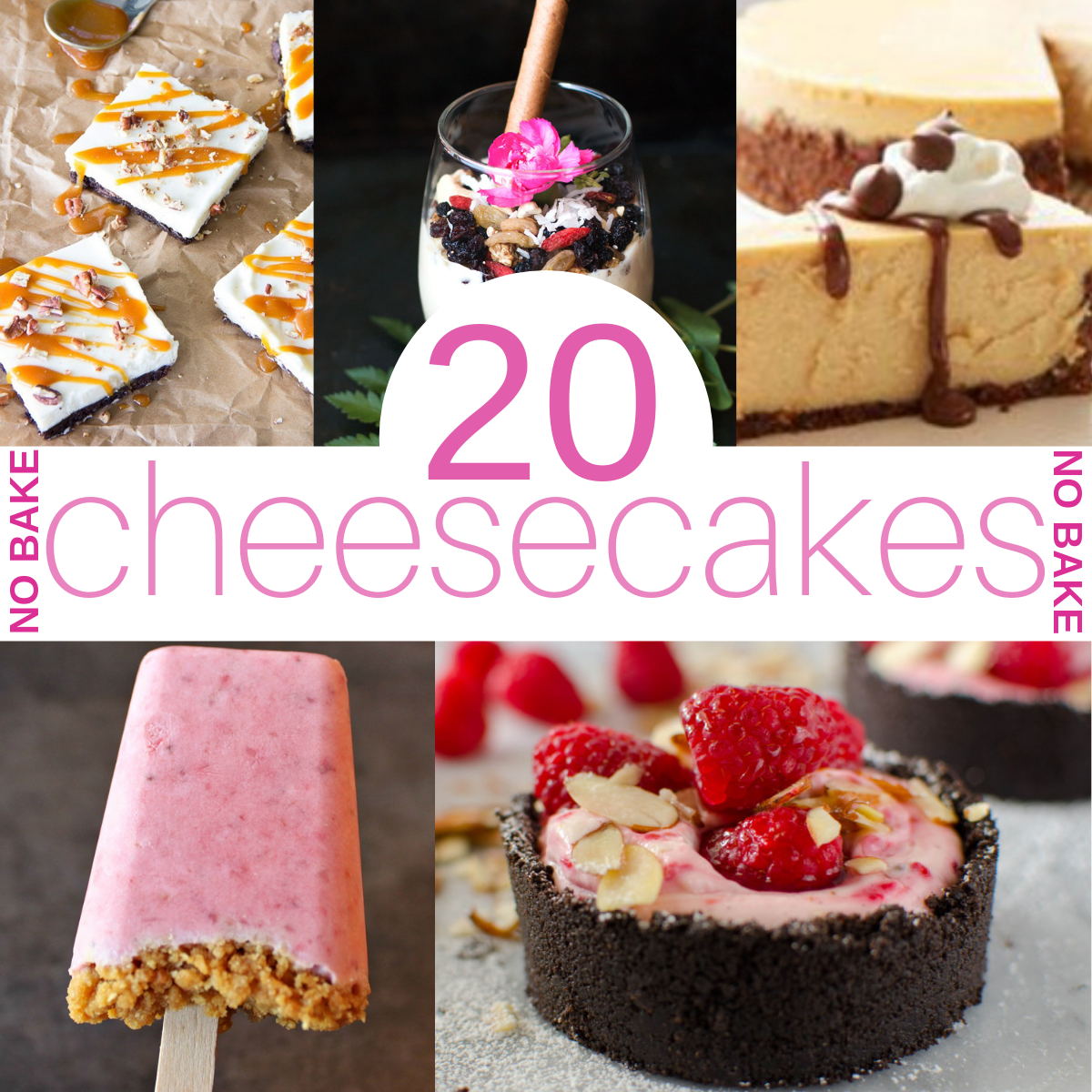 Though I don't have any cheesecake recipes to share from my own blog I do have some cheesecake flavored desserts that you can check out. Do you like ice cream? Try my easy cherry cheesecake ice cream. I also have a peanut butter cheesecake dip you should try.