I only recommend products I use myself and all opinions expressed here are our own. This post may contain affiliate links that at no additional cost to you, I may earn a small commission.
This is a sponsored post with The Niche Parent Network.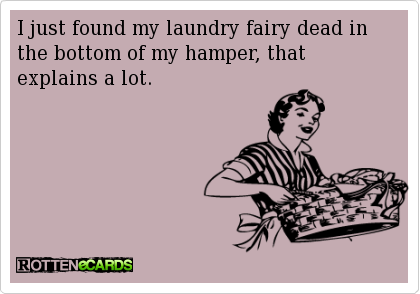 I'm always amazed at how much laundry two little boys can pile up each week. I do more laundry now than I did when there were four people living here and my youngest was in cloth diapers, now how fair is that? I can say that my boys try to help with laundry. Try is the big word of that sentence. Bless their hearts they do try. Last week I did a few loads of laundry and found out after they had been washed that the youngest had thrown a bunch of clean clothes in the dirty clothes basket so I washed cleaned clothes- but I had told him any clothes that were left laying around would be put in the dirty clothes. I meant the dirty clothes on the floor, not the clothes he had pulled out while trying to decide what he wanted to wear that day. My oldest boy does help with laundry. I forget that I ran a load of clothes in the washer and he'll remind me or sometimes he'll go downstairs and put the clothes in the dryer and turn it on for me. This really is me...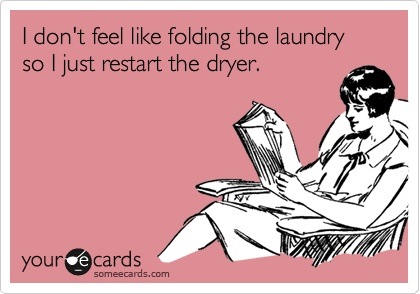 Whirlpool has unloaded a new app, the Whirlpool Washsquad app to help unload the chore of doing laundry from just you to everyone helping do their share.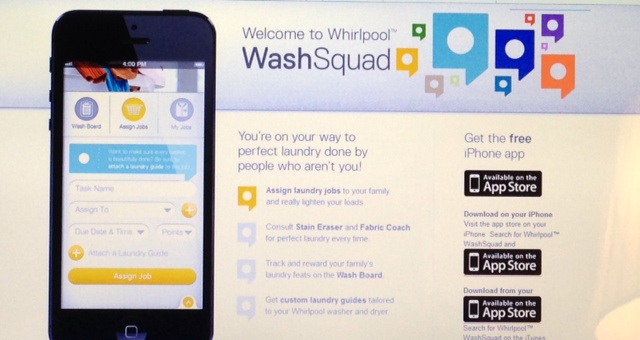 Is finding help with the laundry an impossible chore? Do family members go mysteriously "missing" on laundry day? Well fear not! The folks at Whirlpool have created an easy-to-use app that helps turn your family into a team of wash and dry wizards… all from the palm of your hand. The free Whirlpool WashSquad App lets you:
- Assign laundry jobs to your family
- Track and reward their completed chores
- Create custom laundry guides with wash and dry instructions tailored to your Whirlpool® washer and dryer
And the Whirlpool WashSquad app features a Stain Eraser guide and Fabric Coach to help get you through even the toughest of loads without breaking a sweat. Download the free application now and you'll be on your way to perfectly clean laundry that you didn't have to do. Now that's one kind of laundry we can get behind.
You can download the Whirlpool Washsquad app for the iPhone, iPad or iPod Touch.
This is a sponsored post with The Niche Parent Network.