I only recommend products I use myself and all opinions expressed here are our own. This post may contain affiliate links that at no additional cost to you, I may earn a small commission.
This post about teaching my kids about the power of friendship is sponsored by Friendship Dairies. All thoughts and opinions are my own.
My cousin has been my best friend as long as I can remember. We spent a lot of our childhood together. As we got older, both got married, and had kids it was a little less time together. I still try and make weekend trips home and would make time to see her and the family while we were there. She would make the hour trip up to my house to see my family for parties and get-togethers. We have had our ins and outs but have always found ourselves back together when one of us needed the other.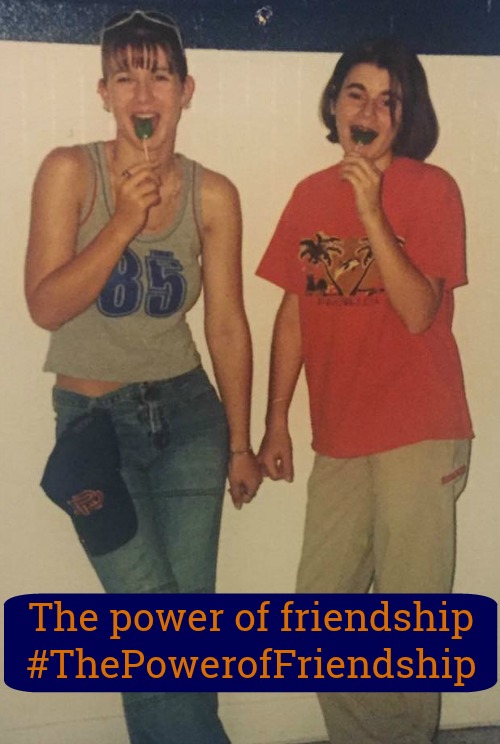 I want to be an example for my kids. How to be a good friend, and how to be an all around good person to the best of our ability. Recently there was an issue that came up between my best friend and I. My oldest noticed that we were not as talkative as we usually are and that we didn't hang out as much as usual the last visit. There was a misunderstanding about me supporting her new business and she felt that I was not as supportive as I should be. I apologized for the misunderstanding and miscommunication. To this day we still talk here and there but it's not 100% what it was before.
teaching my kids about the power of friendship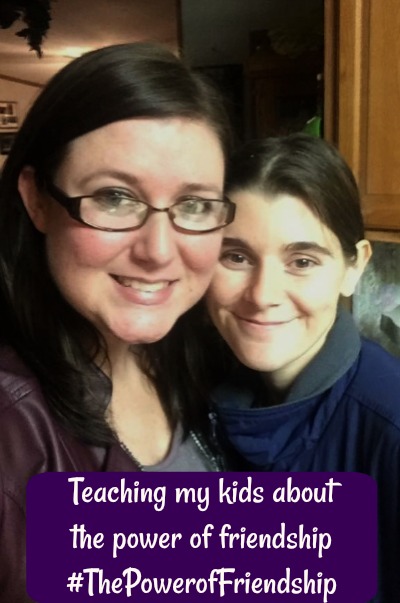 What do I want my kids to learn from my mistakes?
Don't say something to a third party that can be miscommunicated. If there is a conversation to be had have it directly with the person it involves.
Talk about the issues. Don't keep quiet and assume all is well. If you know you don't like confrontation find a way to talk about things in a way that is helpful to all involved.
Apologize. Say I'm sorry and mean it. Don't take the other persons feelings for granted or expect them to automatically feel the way they did before feelings were hurt.
Continue to show your friend that you are there for them. Even if the feelings aren't exactly what they were before I want the kids to know that family and friends are super important in life and I would do just about anything for them.
I hope that my bestie can eventually forgive me for the whole situation and misunderstanding. I will continue to love her, support her in the ways I can, and be there when she needs me. I hope that my sons and daughter can grow up to always be a good friend. Good/great friends are a part of what helps us through out life.
about Friendship Dairies
Friendship Dairies® www.friendshipdairies.com has been making high-quality cottage cheese, sour cream, farmer cheese and buttermilk for the last 100 years. As a product, they have integrity. As a brand, they hold together, stay true to who they are, and encourage others to do the same. They're purveyors of friendship and believe that friends open each other up to new experiences. They turn their loyalists into advocates, and their easy, crowd-pleasing recipes prove just how surprisingly fun sharing friendship can be. © 2017 Saputo Dairy Foods USA, LLC. All rights reserved. Friendship Dairies® is a registered trademark owned by Saputo Dairy Foods USA, LLC.