I only recommend products I use myself and all opinions expressed here are our own. This post may contain affiliate links that at no additional cost to you, I may earn a small commission.
I'm excited to share... We're moving! Now it's only across town a little ways but it's still an exciting move. The Lynchburg, VA area has been "home" to me since 2003. I was 19 and moving in with my first husband who at the time was still my boyfriend and I was pregnant with my oldest son, Caleb. Since 2003 I have been married, had two kids, divorced, moved out of what I thought was going to be my forever home, remarried and became a step mom, and had another baby. Throw in three different jobs after being a stay at home mom for 10 years and I think I'd say that my life in the Hill City has been a heck of a roller coaster ride. I feel like I have adjusted pretty well to life along the way and my family and I have made our lives here together pretty good with a ton of work and love.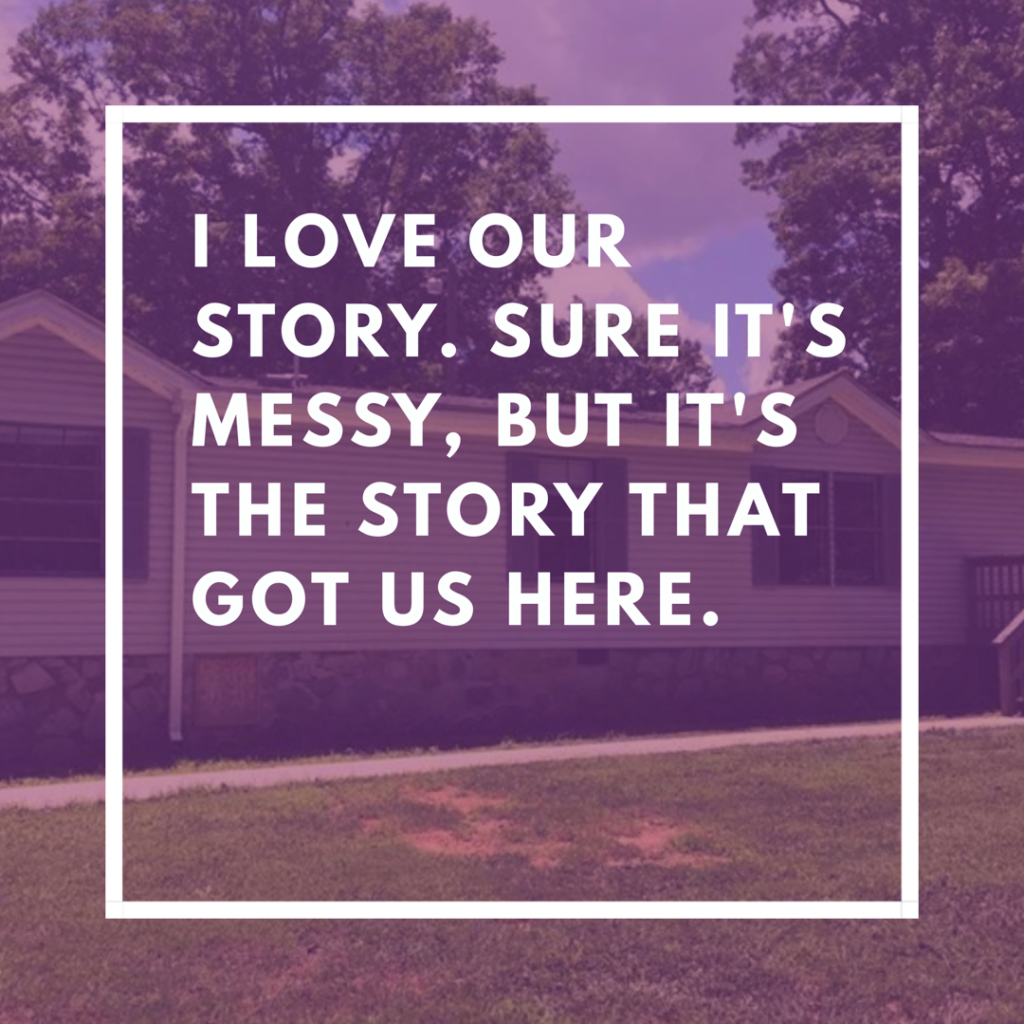 We have been in our three bedroom apartment about 2 and ½ years now. A few weeks after moving in we found out I was pregnant with Kaylee. I had mentioned to some friends before we announced our move that we were outgrowing our apartment and they were all like OMG! Are you pregnant again?!? Now the answer to that is NO, more like hell no. Our 4 kids are more than plenty for me. I've had my tubes tied so if I get pregnant again (yes I know there's still a small chance that it could happen) that would be a whole different blog post where I'd be posting a husband up for sale. Geek Daddy and I just felt it was time to move on from where we were.
I'm hoping to have some home makeover (DIY) before and afters to share with y'all once we are moved in. I'm excited to have more space to decorate and more space for the kids to get away from each other at times. Geek Daddy is uber excited to have a yard where he can grill. This will lead to more grilling recipes for me to share with you all (since I can't grill haha) and some DIY tutorials on home decorating from me if I can manage to get projects done like I am hoping. For now we are still packing our life in to U-Haul boxes and waiting on the moving truck next week.