I only recommend products I use myself and all opinions expressed here are our own. This post may contain affiliate links that at no additional cost to you, I may earn a small commission.
Before taking a trip last weekend I had a cake order for a Teenage Mutant Ninja Turtles cake to make for a sweet little girl that we had the pleasure of meeting in my youngest sons kindergarten class. She was also on the basketball team and track team with my son. I wanted her to have something that not just any TMNT fan would have for a birthday cake. Her favorite turtle is Michelangelo. I probably could have fit all four of the turtles on there but I wanted Michelangelo to be the pizza cake star for her teenage mutant ninja turtles pizza cake.

TMNT Teenage Mutant Ninja Turtles pizza cake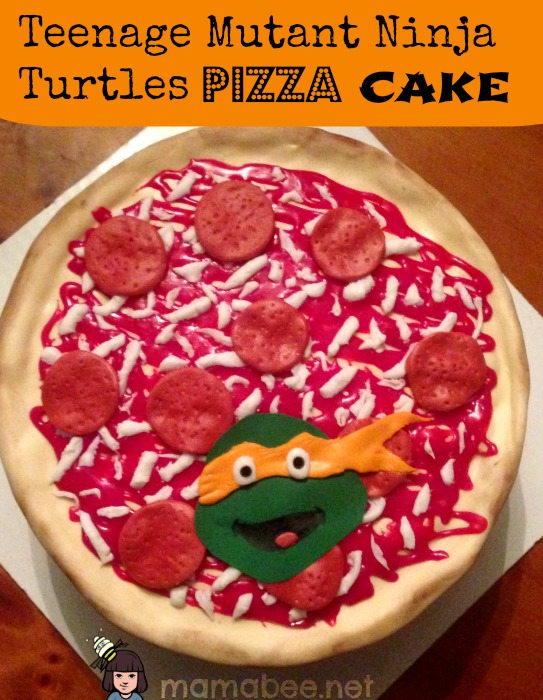 I baked (2) 9 inch round chocolate cakes. Once the cakes were cooled I dirty iced (sprayed them with Wilton Spray N Seal and then did a thin crumb coat of icing). After the crumb coat I piped a ring around the top layer so the fondant could form a pizza like crust look once it was covered. I made some marshmallow fondant. For the "crust" I colored some of the fondant with some brown, orange and yellow color gel. I used a brown luster dust to give the crust a cooked/browned look around the edge. I left bubbles in places with the fondant to give it more of a pizza dough look too.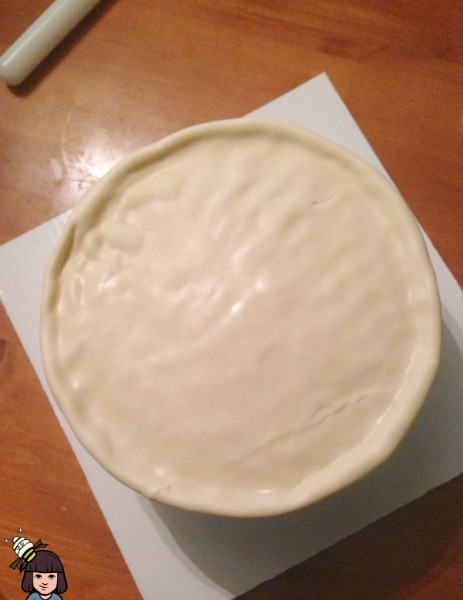 For the pizza sauce I first thought to use a thinned down bit of buttercream icing and tint it red but then I thought that red cookie icing would be more saucy looking. It looks ok, right?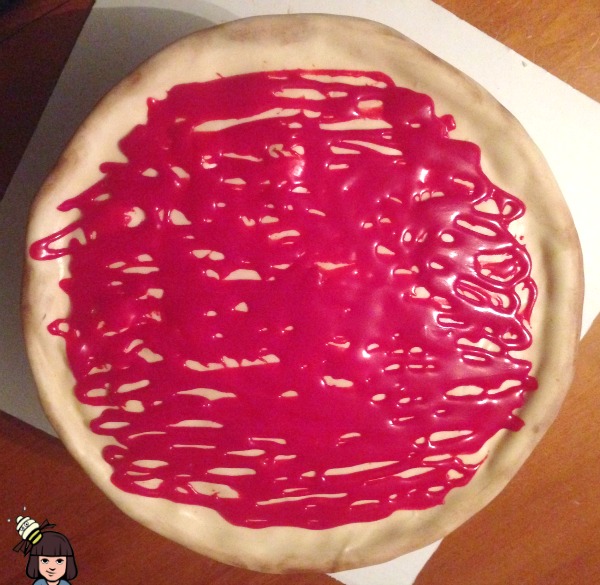 For the mozzarella cheese I took a small piece of the marshmallow fondant and froze it. Then cut it up with a knife (only because I couldn't find my darn cheese grater). Looking at it I wish I had added more "cheese" to the pizza. I didn't freeze a big enough piece for what I needed.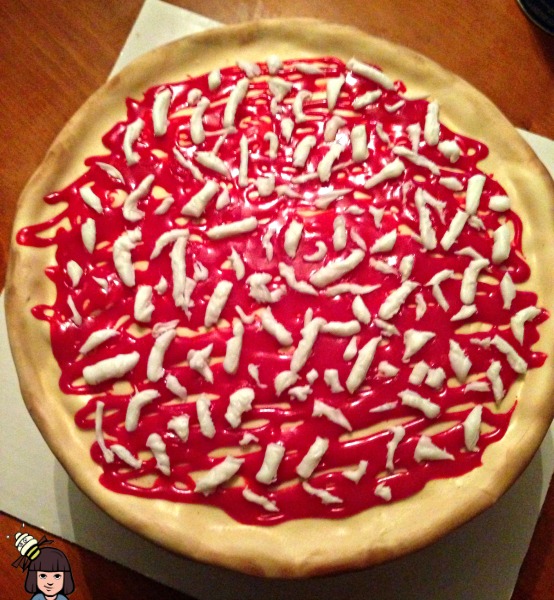 I asked what the birthday girl's favorite pizza topping was so pepperoni had to be made. I used more marshmallow fondant colored with "no taste red", peach and brown color gel to make the pepperoni.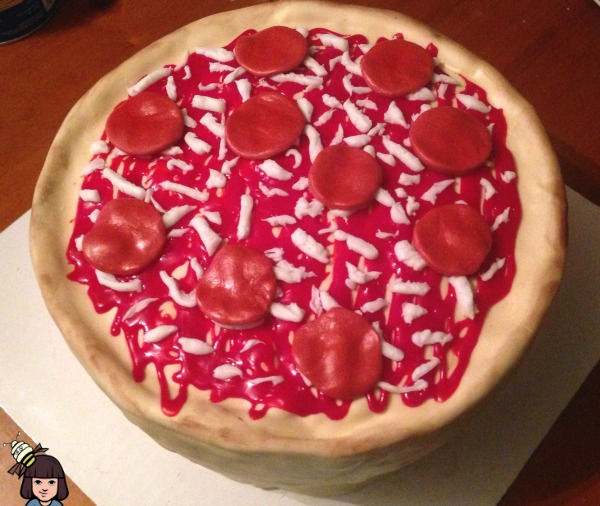 To finish up the cake I found a TMNT template online and used it to cut Michelangelo out on a green Wilton sugar sheet. Next I cut out the mask from orange fondant and added white fondant for eyes and dabbed the center with a black edible marker.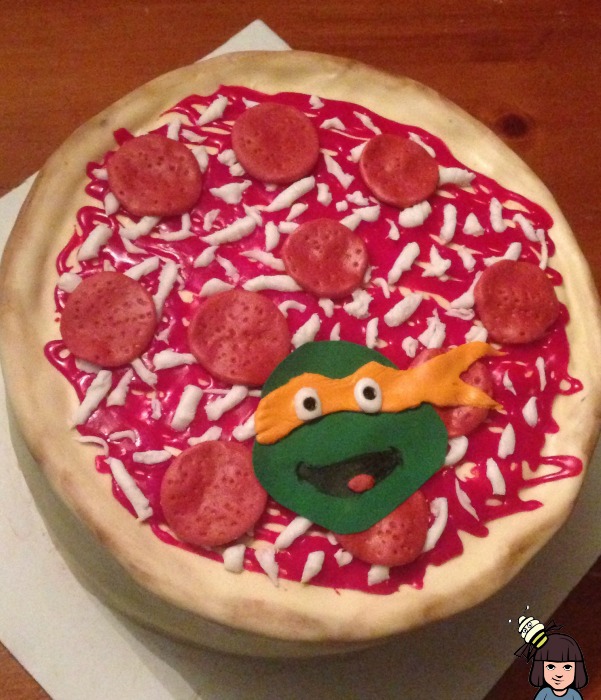 There you have it. A Teenage Mutant Ninja Turtles pizza cake. When the cake was picked up by birthday girl's mom she was very happy with how the cake looked. I was later notified that the birthday girl and the party guests liked the cake too. That's why I love what I do. I get to add a little something to make that special someone feel special on their special days.