I only recommend products I use myself and all opinions expressed here are our own. This post may contain affiliate links that at no additional cost to you, I may earn a small commission.
My birthday is coming up soon. Being born on July 3rd usually meant all of my friends were away on vacation for my party. I never felt like I missed out on anything though because we either moved the party date around or friends would surprise me and show up. My family was always there and that means everything to me. Having a birthday around the 4th of July also meant that I had a lot of red white and blue cakes. This red white and blue cupcakes recipe fits right in. I like cupcakes better than sliced cake. You can cut it in half and flip the icing side over and make it a cake "burger" or just dive right in with the icing covered bites. Be prepared for icing colored teeth and lips afterwards.
Red White and Blue Cupcakes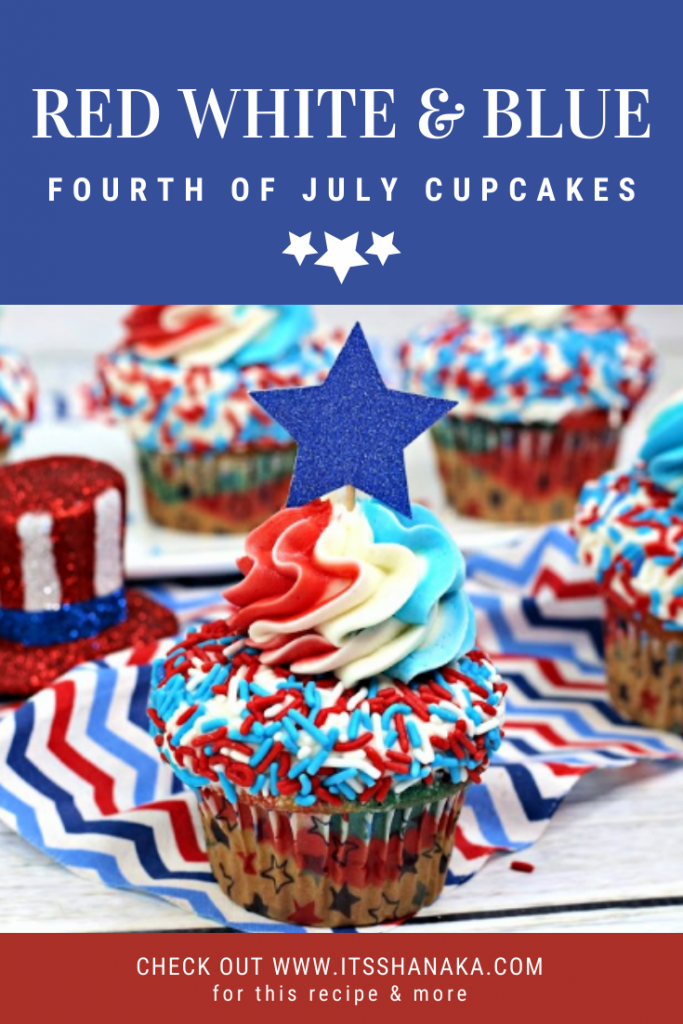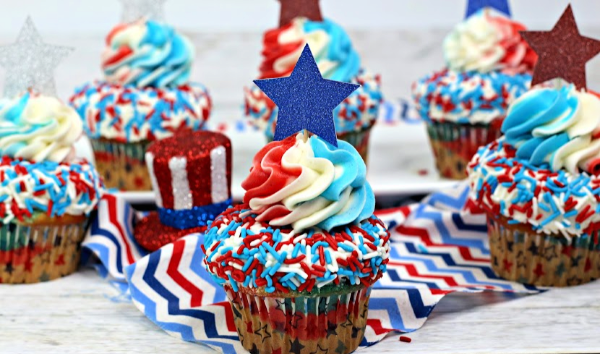 supplies for red white and blue cupcakes
This recipe makes 2 dozen or 24 cupcakes
Cupcake ingredients and supplies:
1 box of french vanilla cake mix
3 eggs
½ cup (1 stick) of softened unsalted butter
1 cup whole milk
1 Tablespoon pure vanilla bean paste
3 small bowls
Red and Sky Blue gel food coloring
Cupcake liners
Cupcake pan or two
Cupcake icing ingredients and supplies:
3 cups unsalted butter, softened
5 cups powdered sugar
2 teaspoons vanilla extract
3-5 tablespoons heavy whipping cream
Red and blue gel food coloring
3 cups patriotic (red white and blue) sprinkles
3 bowls
Medium star tip and pastry bag
Large cup to put the piping bag in
Medium ice cream scoop
1 package of red white and blue glitter star cupcake toppers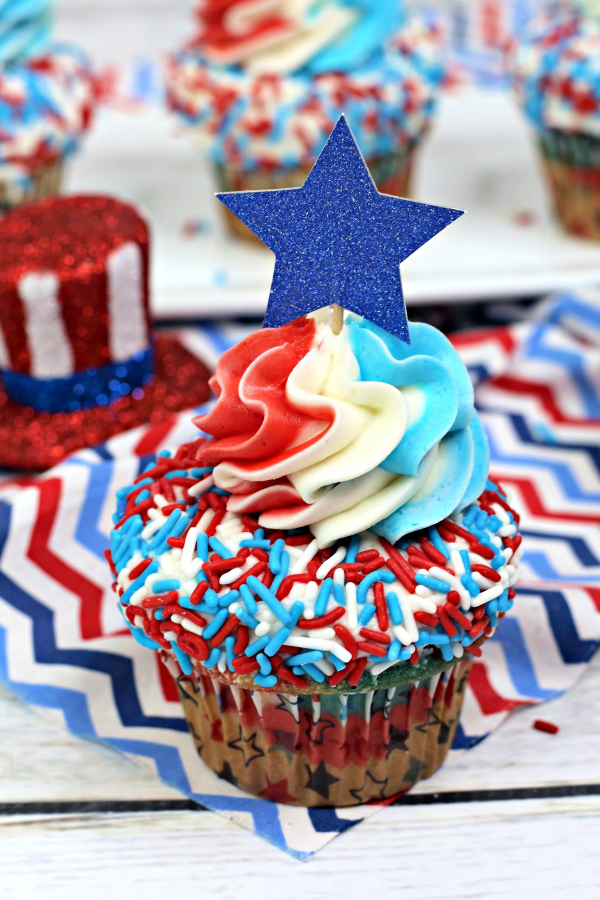 How to make red white and blue cupcakes
Cupcake directions:
1. Preheat oven to 350 and line cupcake pan(s) with the liners.
2. In a medium bowl, combine the cake mix, butter, milk, and vanilla bean pasta and mix until combined.
3. Divide the batter into the 3 small bowls. Leave one of the 3 bowls the plain cake mix batter.
4. In the second bowl, mix in a few drops of red food coloring.
5. In the third bowl, mix in a few drops of blue food coloring.
6. Scoop 1 tablespoon of each of the 3 colors into the cupcake liners.
7. Repeat step 6 until the cupcake liners are each ¾ full.
8. Bake in the oven for about 18-21 minutes or until a toothpick inserted into the center of the cupcakes comes out with no wet batter on it.
9. Pull the pans out of the oven and place to the side to cool.
Icing directions:
1. Using a stand or hand mixer, combine all ingredients except the food coloring into the bowl and mix on medium speed.
2. If your icing starts looking like powdered rocks, add another tablespoon of heavy whipping cream.
3. Mix until you see creamy stiff peaks forming.
4. Scoop ¼ cup of icing into each of the 3 bowls.
5. Add the red food dye into one bowl.
6. Add the blue food dye into the second bowl.
7. Leave the third bowl white.
8. Fit the star tip into the piping bag and place the bag inside the cup, pulling the bag over the cups edge for easy fill up.
9. Using a spoon, scoop some of the red icing and put it on ⅓ part of the piping bag.
10. Repeat with the blue and white frosting into the piping bag.
11. Twist the top of the piping bag and squeeze the frosting down to the tip and set aside.
12. Using the ice cream scoop or a spoon, scoop some white icing and place onto the top of each cupcake.
13. Pour sprinkles into a bowl and dip the top of each icing covered cupcake into the sprinkles.
14. Using the piping bag, pipe a small dollop of icing on top of each cupcake.
15. Place a star pick into the center of the icing and ta-da... festive red white and blue cupcakes.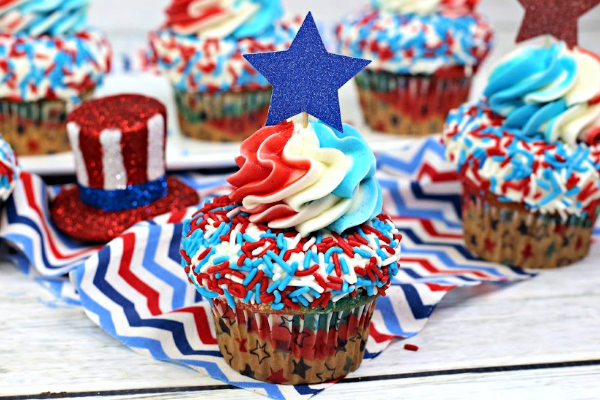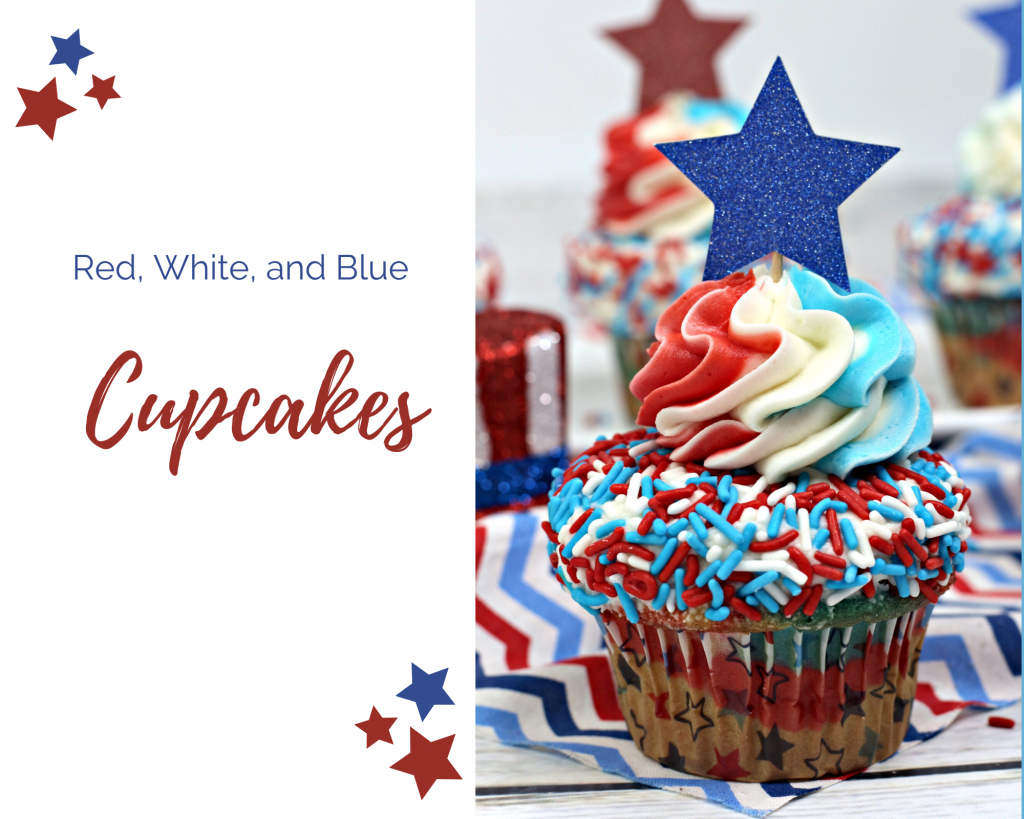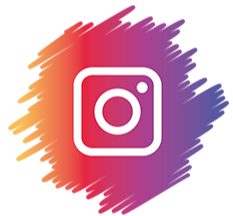 If you make this recipe and decide to share it on Instagram please tag me @its_shanaka or use the hashtag #ItsShanaka so I can see your creations. Follow along with me on Facebook, Instagram, Twitter, and Pinterest.