I only recommend products I use myself and all opinions expressed here are our own. This post may contain affiliate links that at no additional cost to you, I may earn a small commission.
When it comes to learning I have noticed that my youngest does better with hands on learning as well as digital learning. Hey, it's 2014 and iPad apps are in the classrooms now so our pre-schoolers and elementary school children are growing and learning with technology. Coming up on October 21st the interactive learning company, Tiggly, is following up their Tiggly Shapes with the release of math fun for pre-schoolers- Tiggly Counts.
Tiggly Counts
Tiggly Counts is the first iPad math toy intended for children ages 3 and older. Inspired by classic cuisenaire rods used in Montessori education, Tiggly Counts includes a set of five colorful counting toys that interact with three (parent- and educator-approved) Tiggly iPad learning apps. The toy is compatible with all generations of iPad and iPad minis (not included in set). The combination of physical and digital play helps children develop their number sense, counting skills, and understanding of math operations, such as addition and subtraction. Even though Tiggly Counts doesn't actually launch until October 21, they've already won the 2014 Tillywig Brain Child Award as one of the most "exciting products that energize the mind while seamlessly blending fun and learning".
What apps do your children get to play and learn with the Tiggly toys? You'll be able to download Tiggly Adventures, Tiggly Chef and Tiggly Cardtoons. The apps are available in 10 languages! Tiggly has offered Mama Bee Does readers a giveaway of a set of Tiggly Counts toys and a 30% discount on the Tiggly Counts set (regular $29.95) for those who wish to pre-order before the launch of the toy. The coupon code is TIGGLYCOUNTS and is valid October 7th through October 21.

Tiggly Adventure:
Tiggly sets off an adventure to deliver the most delicious apple in Tiggly Town to his beloved grandmother! Along the way, Tiggly will need you to use the counting toys to build bridges, ladders, and much more to help him overcome challenges on the land, sea, and even outer space! Tiggly Adventures introduces you to number line concepts while helping improve number sense and counting skills. Count up, count down, count all and count on!

Tiggly Cardtoons:
A world of playful and surprising learning comes alive at the speed of imagination as your child uses the counting toys. Two pieces of cardboard become a juggling owl, or a hungry shark with a taste for apples, or a rumbling truck carrying... snakes?! Tiggly Cardtoons will help learn basic math ideas such as one-to-one matching, counting, and equal sets.
 

Tiggly Chef:
Emergency in the kitchen! Tiggly Town's greatest, most mustachioed Chef needs help, and only your child and their counting toys can prepare his preposterously silly recipes. Think you can beat the Chef at his own game? Devise your own kooky culinary concoctions in one of Chef's three kitchens! Along the way, Chef will help you learn numbers and early addition concepts; he will introduce you to math symbols, and encourage you to follow instructions and to think flexibly.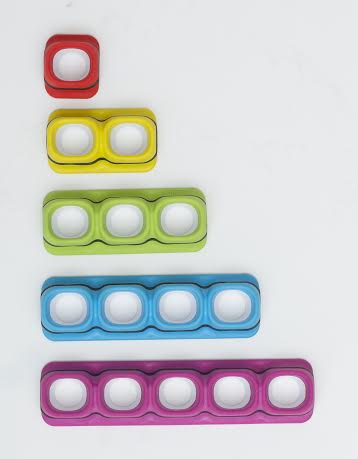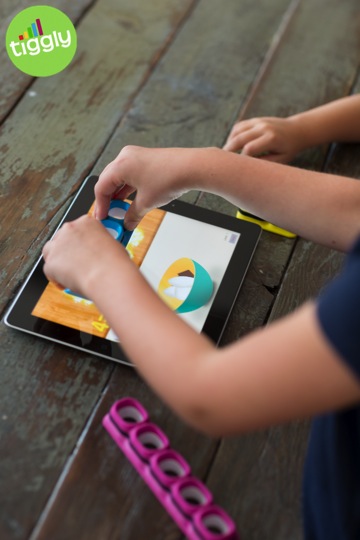 GIVEAWAY!
Tiggly is offering a Mama Bee Does reader a Tiggly Counts set (rv $29.95). Use the giveaway form below to enter.
disclaimer: I received compensation for this post, but all opinions are my own.