I only recommend products I use myself and all opinions expressed here are our own. This post may contain affiliate links that at no additional cost to you, I may earn a small commission.
I'm a Popsicle Mom this summer and will be sharing party tips, summer fun ideas and all things Popsicle with y'all (and that includes some giveaways for our wonderful fans as well). June was National Dairy month. Any guesses as to what we're celebrating for the month of July? July is National Ice Cream month!
I grew up with the Popsicle brand ice cream and I get to share those memories with my boys as well as make our own memories to remember on down the road. Brooke Peterson, lifestyle and entertaining expert and star of Yahoo! original series "Cheap N Easy", is partnering with Popsicle to extend the fun of the Popsicle Pop-up parties to families nationwide. You and your children can make memories of your own with a Popsicle Pop-up Party. What tips does Brooke have to share?
Know when to shop
Try to shop for party essentials around summer holidays when food prices are usually the lowest of the summer. Plan ahead so you can take advantage of timely deals to stock up on party must haves.
It's ok to cheat
You don't have to spend hours in the kitchen cooking for your party to be a success. The easier the food prep the more time you have to actually enjoy the party. Set up your meal buffet style. You can also set up something like a hotdog bar where your guests can create their own masterpieces. You can buy a variety of Popsicle pops to fill a cooler to give your guests a variety for dessert.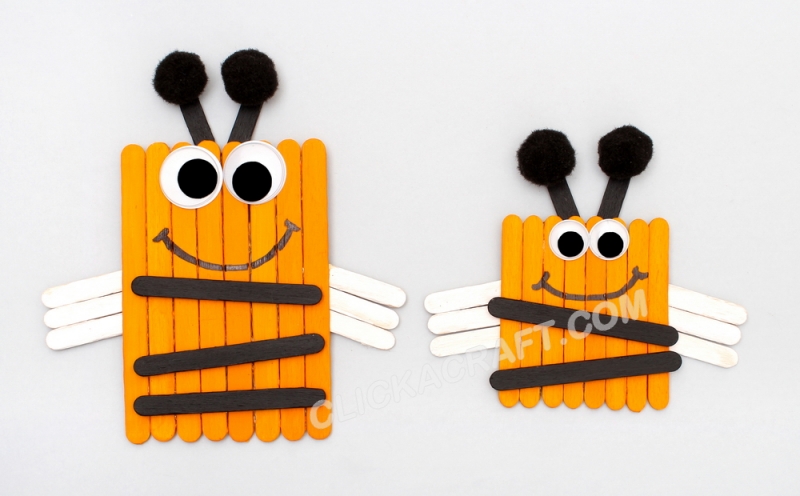 You can then take the Popsicle sticks from dessert and let the kids have some fun with them being silly and making crafts. You can go to Facebook.com/Popsicle to download fun and easy tips and cut out props for hosting your summer gathering. I went browsing Pinterest for Popsicle stick crafts and oh goodness there are so many things you can do with some Popsicle sticks. From picture puzzles and fans to picture frames and animal creations there are so many things you can make with some Popsicle sticks. My favorite is the Popsicle stick bee craft.
You can learn more about Popsicle products by visiting www.popsicle.com and follow along on Facebook and Twitter. To help make your Popsicle Pop-up Party even easier for you we have a giveaway for y'all.
*GIVEAWAY*
One reader will win (1) $25 Target gift card and Popsicle product coupons. Giveaway is open to US residents only. This giveaway will end July 25, 2013 at 11:59pm ET. Use the form below to enter this giveaway. Winner will be emailed after giveaway closes.
disclaimer: This post is sponsored by Popsicle. Opinions are my own.